LaGrange offers plenty of options to create romantic experiences, meals and memories for any couple. This charming town has embraced the new while honoring the past, creating a place where time seems to move more slowly, and love can blossom anew.
Stargazing and Campfire Snuggles
---
For lovebirds who enjoy the romance of a starry sky and snuggling in the cool night air, Pine Mountain RV Resort's intimate yurts create the perfect place for a romantic getaway. The beautiful yurts are climate controlled with electricity, wood floors and skylights.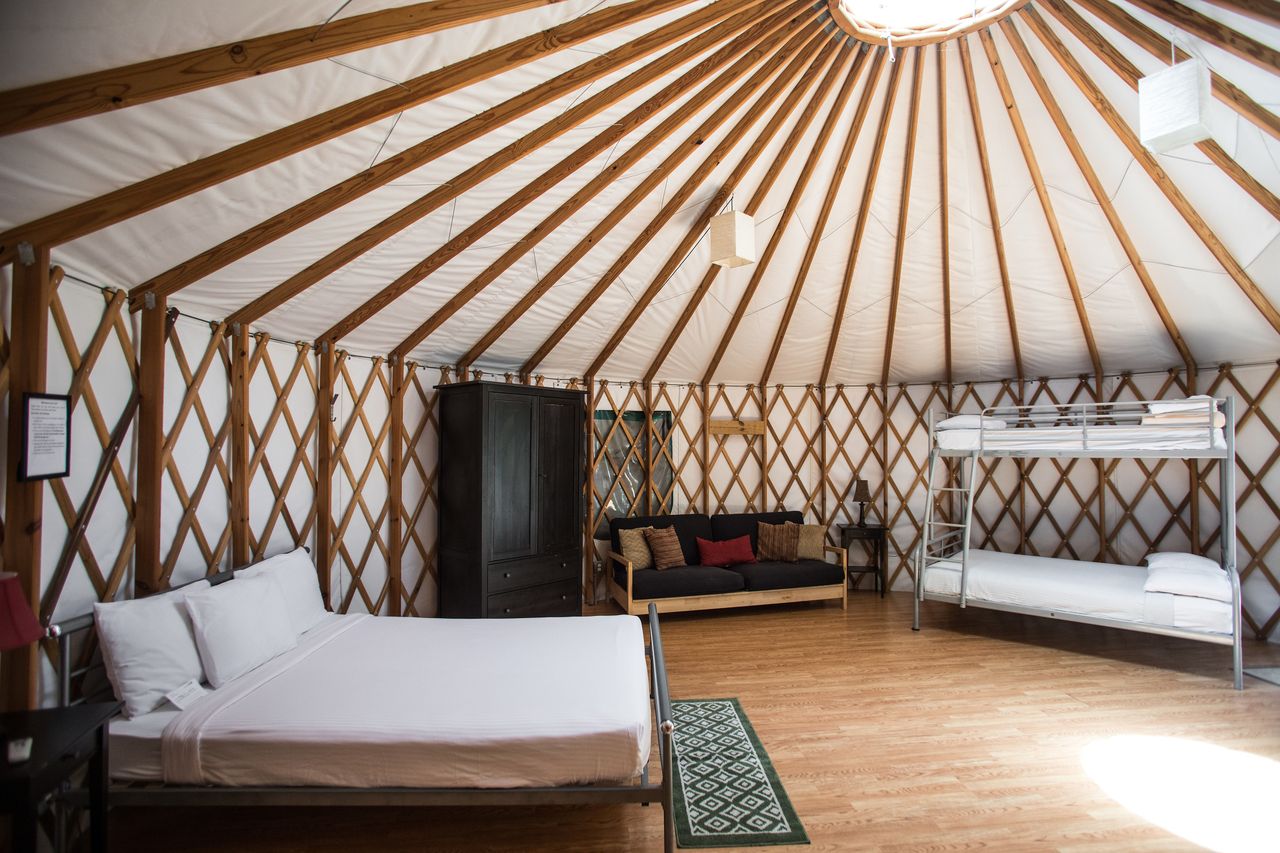 Build a campfire and snuggle up to your honey while you roast s'mores and enjoy a night far from the hustle and bustle of normal life. When you're ready for a comfy bed, continue your stargazing as you settle under your yurt's skylight.
Lover's Lane at Hills & Dales Estate
---
Hills & Dales Estate is truly a romantic paradise and was even built as an anniversary gift. Completed in 1916, the home was designed to flow gracefully into its gardens, which are a series of dwarf boxwood parterres planted and lovingly cared for by legendary LaGrange women. The gardens have adorned the terraces of the hill for more than 175 years and are considered one of the best preserved 19th century gardens in the country.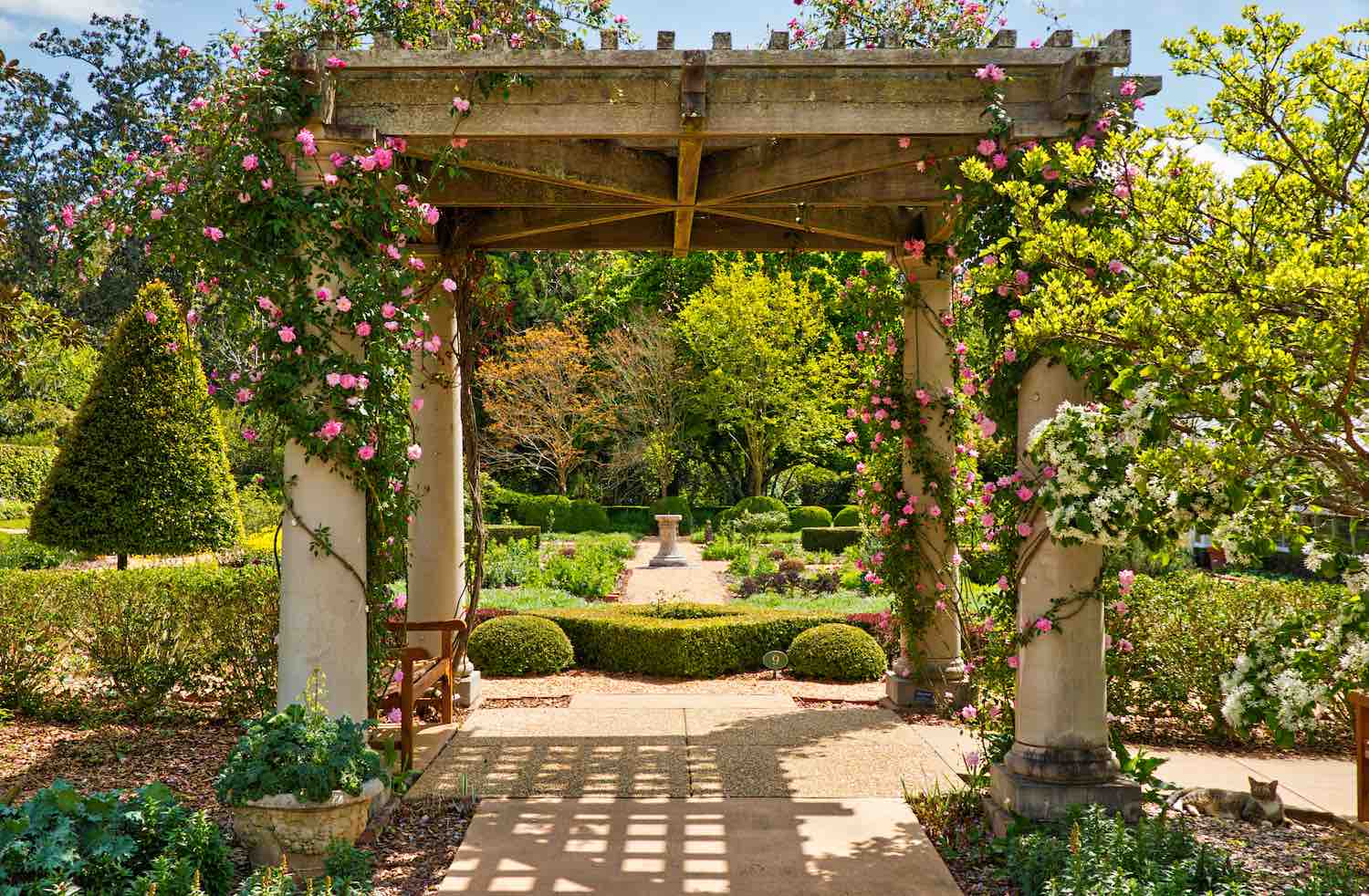 There are many theme gardens, including one long boxwood-bordered walkaway called "Lover's Lane" because so many couples courted along the path. As you and your own love stroll the well-trodden paths, descend the terraces, sit in the seclusion of the rose bowers, or gaze up at the magnificent home, you are always in the presence of the Callaway women who made Hills & Dales a home and its gardens a national treasure.
A Candlelight Dinner
---
Do you prefer the romance of sharing a delicious pizza by candlelight or an upscale dining experience in a beautiful restaurant? Either way, LaGrange has you covered.
The Villa offers dinner by candlelight, a romantic treat in a setting that sets the perfect intimate mood for comfort and romance. With appetizers like mozzarella sticks and meatballs to classic Italian dishes and specialty pizzas, both of you will leave The Villa satisfied.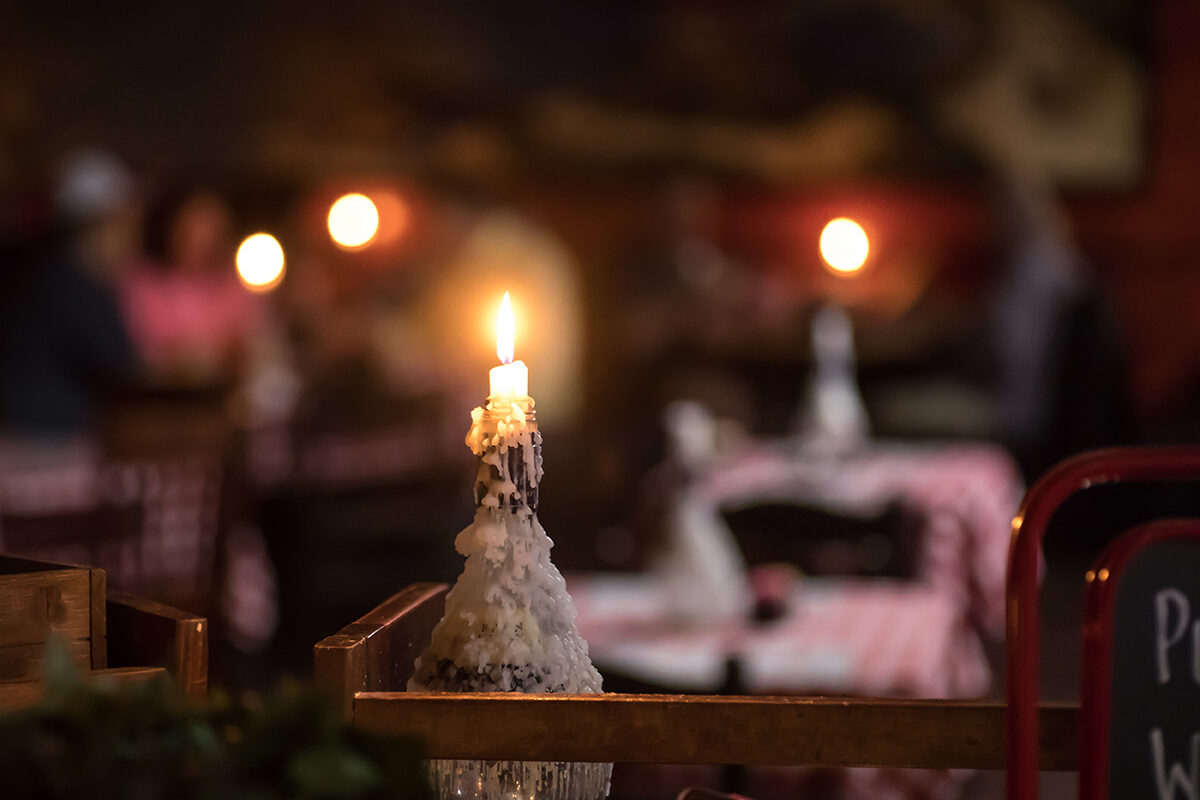 At C'sons, you'll find a stylish and relaxed atmosphere perfect for a romantic occasion. Impeccable service from professional staff will heighten the feeling of luxury and romance. The menu provides classic steakhouse items that are perfectly paired with world-class wines. After your meal, indulge in a delicious dessert for a full C'sons date experience.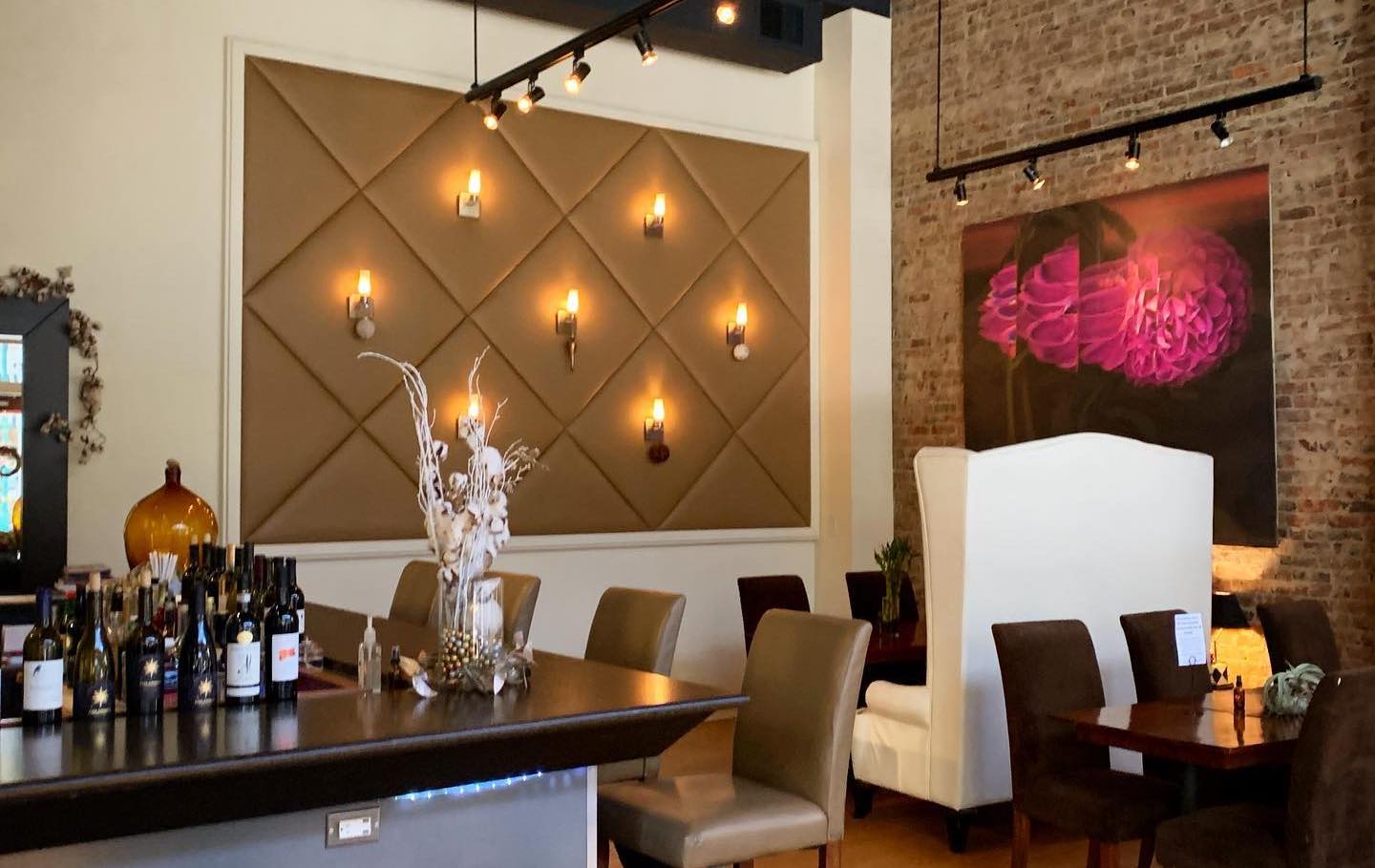 Downtown Stroll
---
With deep historical roots, downtown LaGrange offers an entirely romantic place to take a slow stroll after dinner. You'll easily imagine the countless couples who have done the same since the mid-1800s, when the city was first getting established. As you walk Lafayette Square, under artfully placed twinkle lights, stop to enjoy the sight of the beautiful fountain in the heart of historic LaGrange.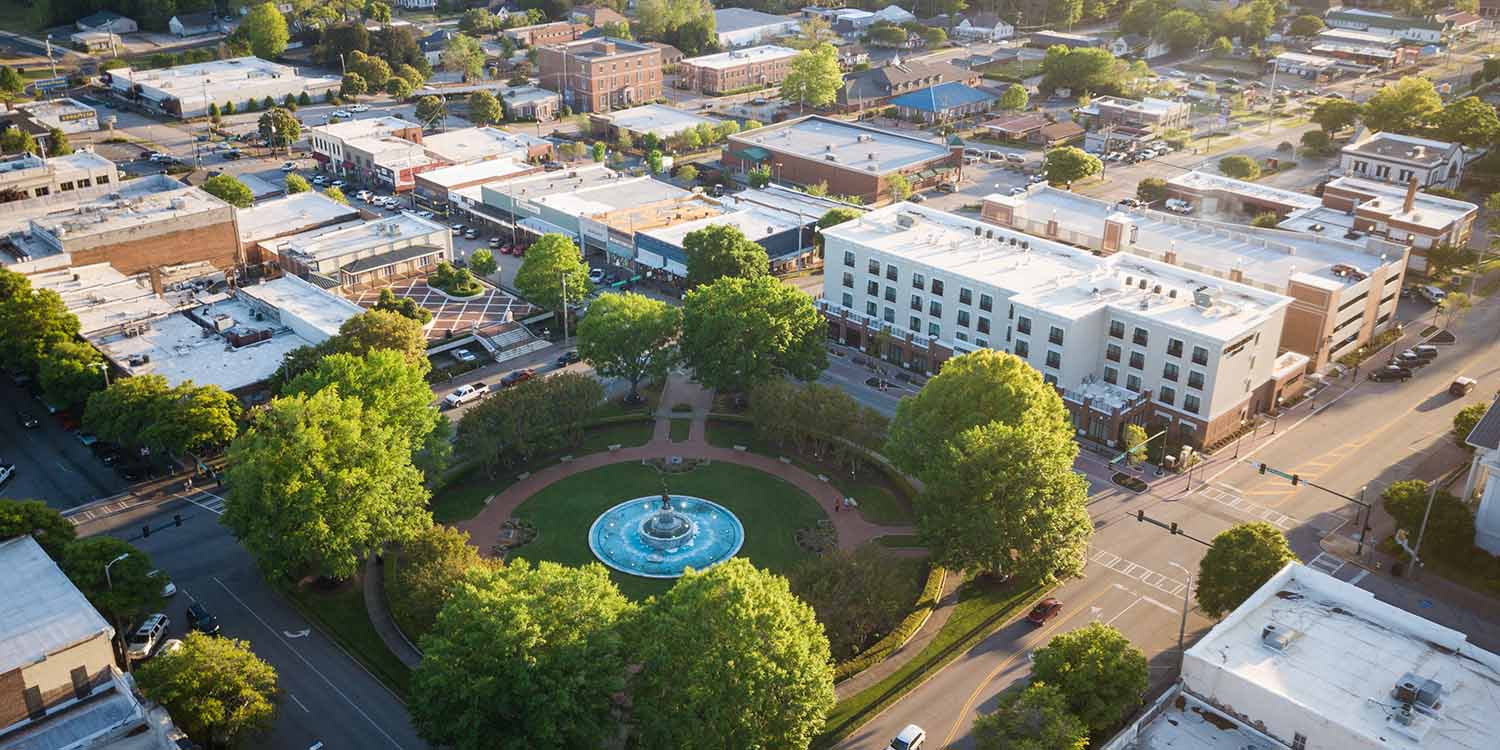 The square offers a glimpse into the past, with historic buildings and evidence of the city's previous residents and visitors. No matter your age, a walk through this charming area is sure to leave you feeling young and in love!