Planning a wedding can be an overwhelming task, but with the right guidance, your special day can be truly unforgettable. We've put together this guide to help you plan your dream wedding in charming LaGrange, Georgia!
---
Nestled in the rolling Georgia landscape, LaGrange offers a picturesque backdrop for couples seeking a unique and memorable wedding experience. With its historic charm, scenic beauty, and a range of exceptional venues and vendors, LaGrange has all the ingredients for a perfect wedding celebration.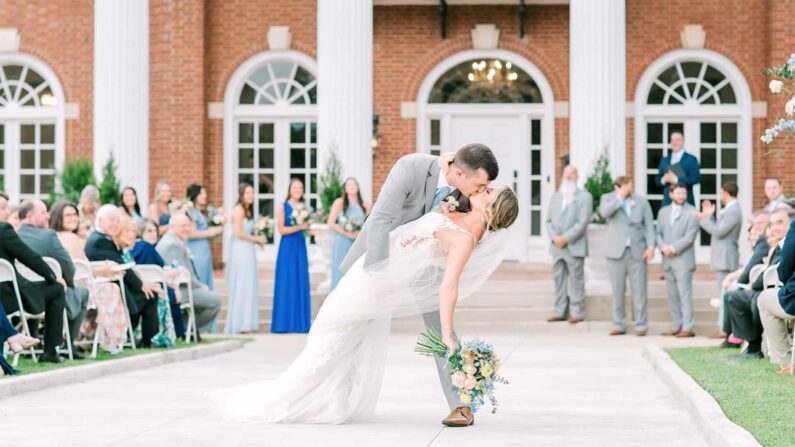 ---
Venues
LaGrange offers a wide selection of wedding venues, catering to various styles and preferences. Wedding professionals suggest the following when selecting the perfect venue for your special day:
Consider your budget, guest count, and preferred wedding style.
Visit potential venues in person to assess their ambiance, amenities, and overall suitability.
Inquire about additional services offered, such as on-site catering or wedding coordination.
From historic mansions to rustic barns and outdoor gardens, couples have an array of options to choose from. The following are some of the most lauded venues found in LaGrange:
Del'avant Event Center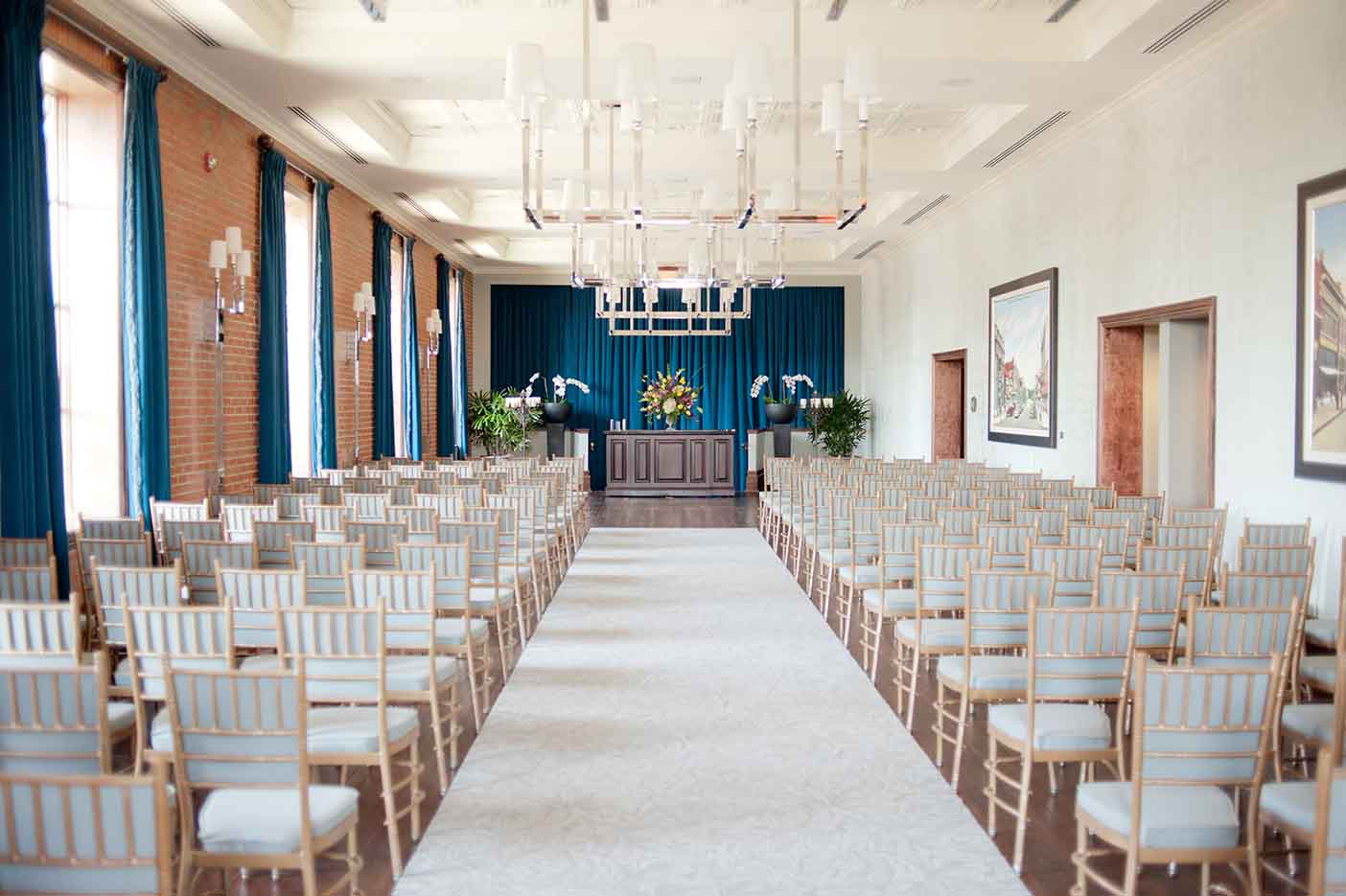 Perhaps the most well-known wedding venue in town, boasting a prime location steps from Lafayette Square, Del'avant Event Center provides a venue dripping with class and formality. Once the esteemed Kress and McLellan five-and-dime store, Del'avant now stands as an emblem of timeless elegance in the heart of LaGrange. Its rich heritage seamlessly blends with the contemporary amenities from the incredible restoration the building underwent in 2011, offering an impeccable setting for a distinguished wedding celebration. With features such as green rooms, a fully-equipped catering kitchen, and a sound system, this venue ensures thought is put into every detail.
Del'avant has three rental spaces available for use and the only rooftop venue in town. Flexible space rental ensures that the venue can be easily tailored to meet the needs of your wedding. Check out the dedicated page on their website with detailed information on planning a wedding with their team. They even offer the services of a built-in wedding coordinator who you can book to assist with planning.
---
Truitt Vanderbilt Club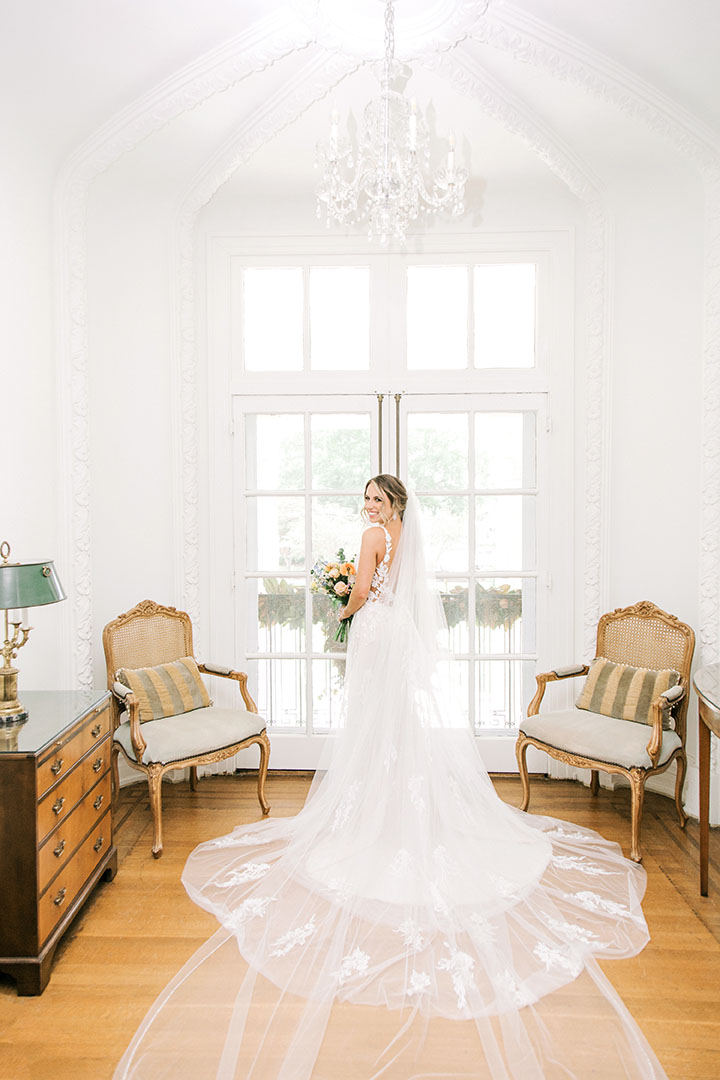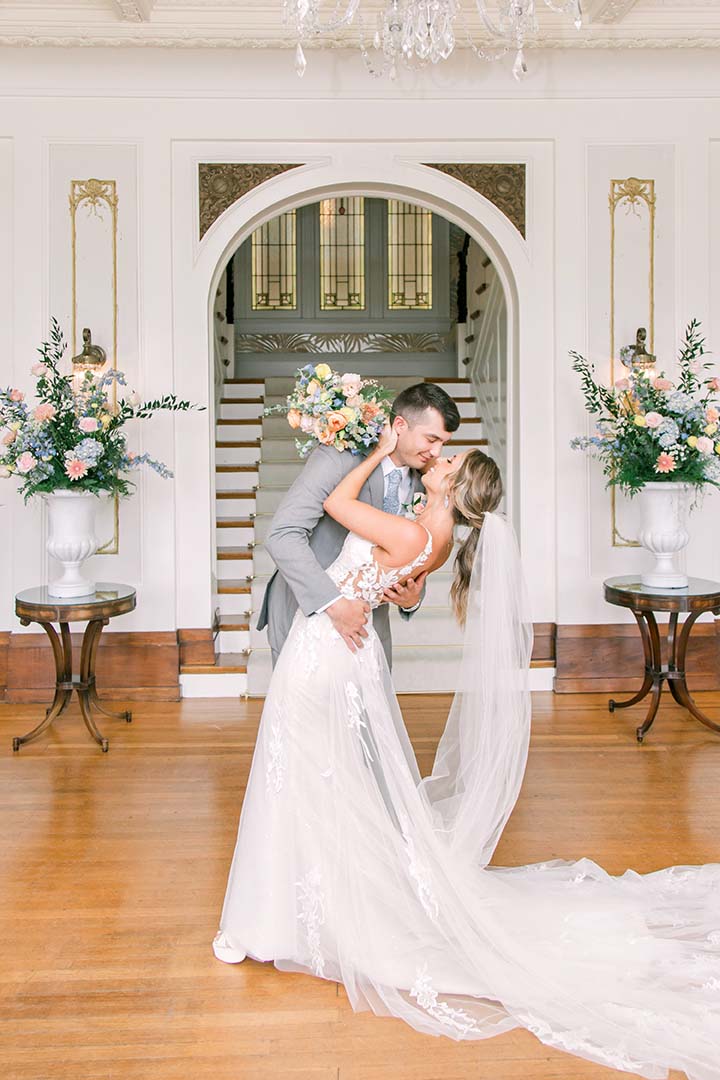 From the elegant Grand Hall to the beautiful outdoor spaces that adorn the property, there are no bounds to the creative ways to host a wedding at the Truitt Vanderbilt Club. A historic home built in 1914, the Truitt Vanderbilt Club is located in the heart of town and has an upscale sophistication that will be memorable for you and your guests. There are also several bedroom suites available for rent on site if you are hosting guests from out of town. Learn more about the venue below!
---
Nutwood Winery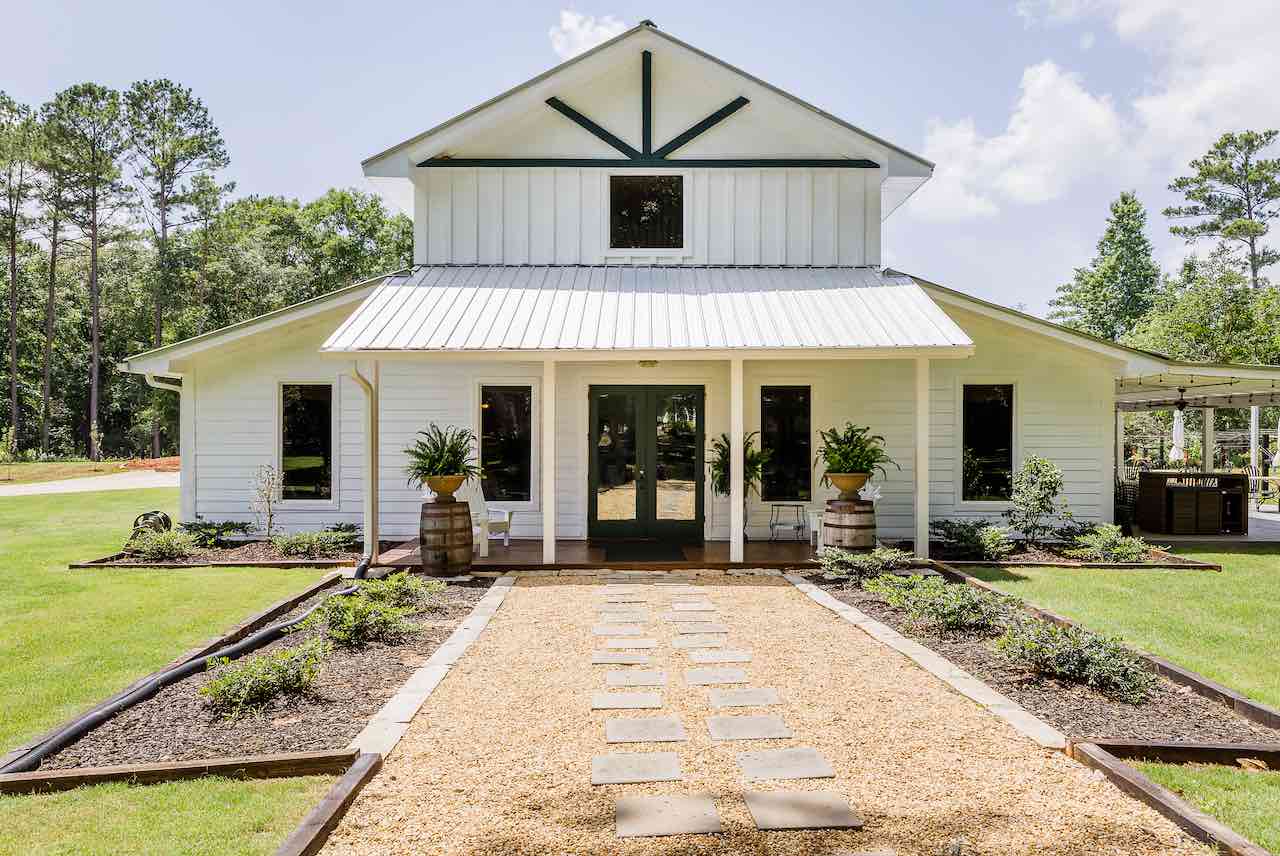 A mix of southern hospitality and natural beauty, Nutwood Winery is the perfect mix of class and rustic charm with 200-year-old pecan trees and 25 years of experience in hosting special events. The beautiful white barn is the perfect backdrop for a more relaxed feel, while remaining elegant and dripping in southern charm. Not to mention- you will have the ability to choose from wines made on the property, a special touch to make your night one to remember.
---
Hills & Dales Estate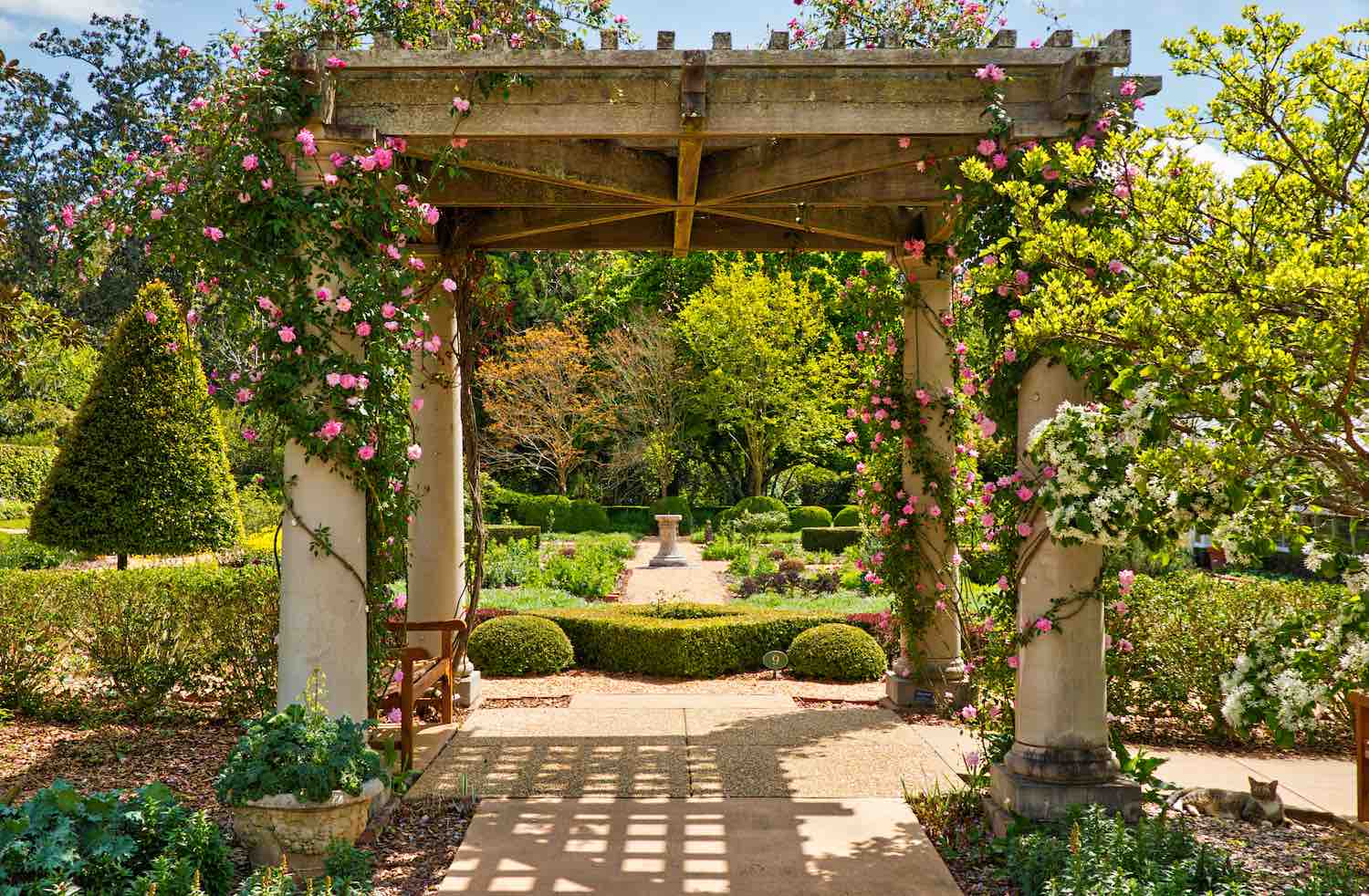 A stroll among the boxwoods of Hills & Dales Estate feels like an afternoon in a European garden, bringing an extra boost of romantic elegance to this storied venue. With a 25-acre meticulously-kept garden and the historic Callaway family home on the property, the timeless sight-lines of the estate provide the perfect background for an unforgettable wedding. Truly magnificent in every season, Hills & Dales will make your guests stop in their tracks.
---
A Church Wedding
If you are looking for a more traditional ceremony, there are beautiful historic churches on the Square. Be sure to check their policies, some require you or a family member to be members at the church in order to have your wedding ceremony there.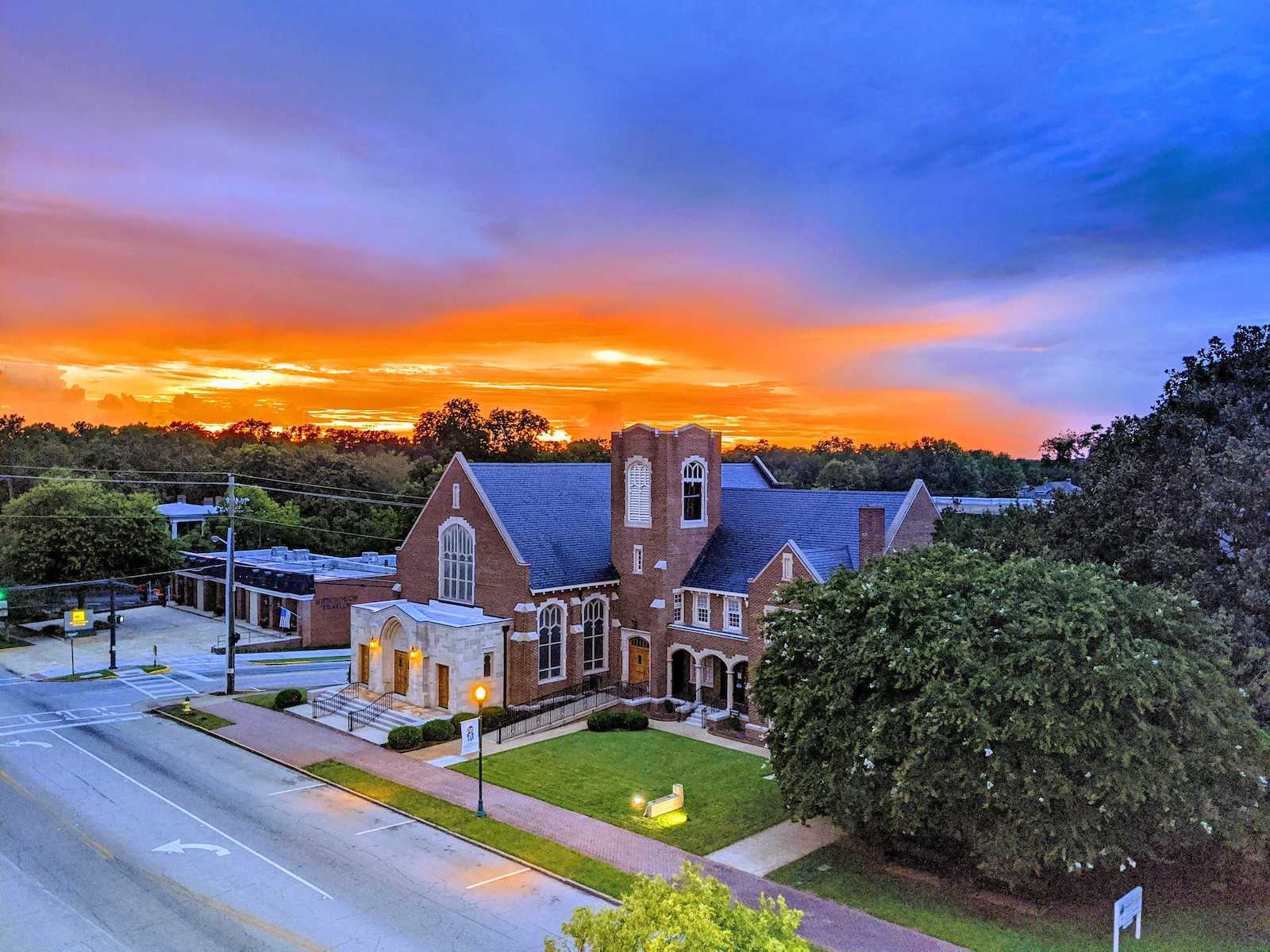 To ensure convenience for your guests, consider recommending nearby accommodations such as the Courtyard Marriott or Great Wolf Lodge that offer comfortable lodging, great accessibility to town, and wonderful hospitality.
---
Working with Local Vendors
Collaborating with local vendors offers several advantages, including their familiarity with the area, established relationships with venues, and a deep understanding of the local wedding industry. Moreover, supporting local businesses helps contribute to the community. Check out wedding websites like Wedding Wire and the Knot, for recommendations on the best local vendors. For example:
Photography: The top wedding photographers in LaGrange according to Wedding Wire and the Knot.
Florist: The best florists in town according to Wedding Wire, also check out LaGrange Florist, a family-owned florist in town.
Catering: Tulla White Cuisine and Catering is the caterer of choice in town, known for their delectable cuisine and exceptional service, Tulla White and his team offer a variety of menu options to suit every palate.
Other vendors to think about:

Music (DJ/wedding band)
Bakery
Hair/Makeup
---
The Season of Love
To say the weather is an important factor for your special day would be a severe understatement. The season you want to get married in can be a major determining factor in planning your wedding. LaGrange typically experiences a temperate climate, characterized by warm summers and cool winters. The town enjoys a pleasant ambiance throughout the year. It's important to consider the weather conditions when choosing the best time to get married in LaGrange.
---
Spring

Springtime in LaGrange is delightful, with blooming flowers and mild temperatures. This season offers a romantic backdrop for outdoor weddings and allows for a variety of floral options.
---
Summer
Despite the heat, there is something so charming about summertime in the South. LaGrange is no exception, with spectacular sunsets and plenty of water to cool off in. Oakfuskee Conservation Center is the prime venue for taking advantage of both, and even offers access to some of the best outdoor excursions around! For the outdoorsy couple, enjoy hiking trails, birdwatching, and access to West Point Lake.
---
Fall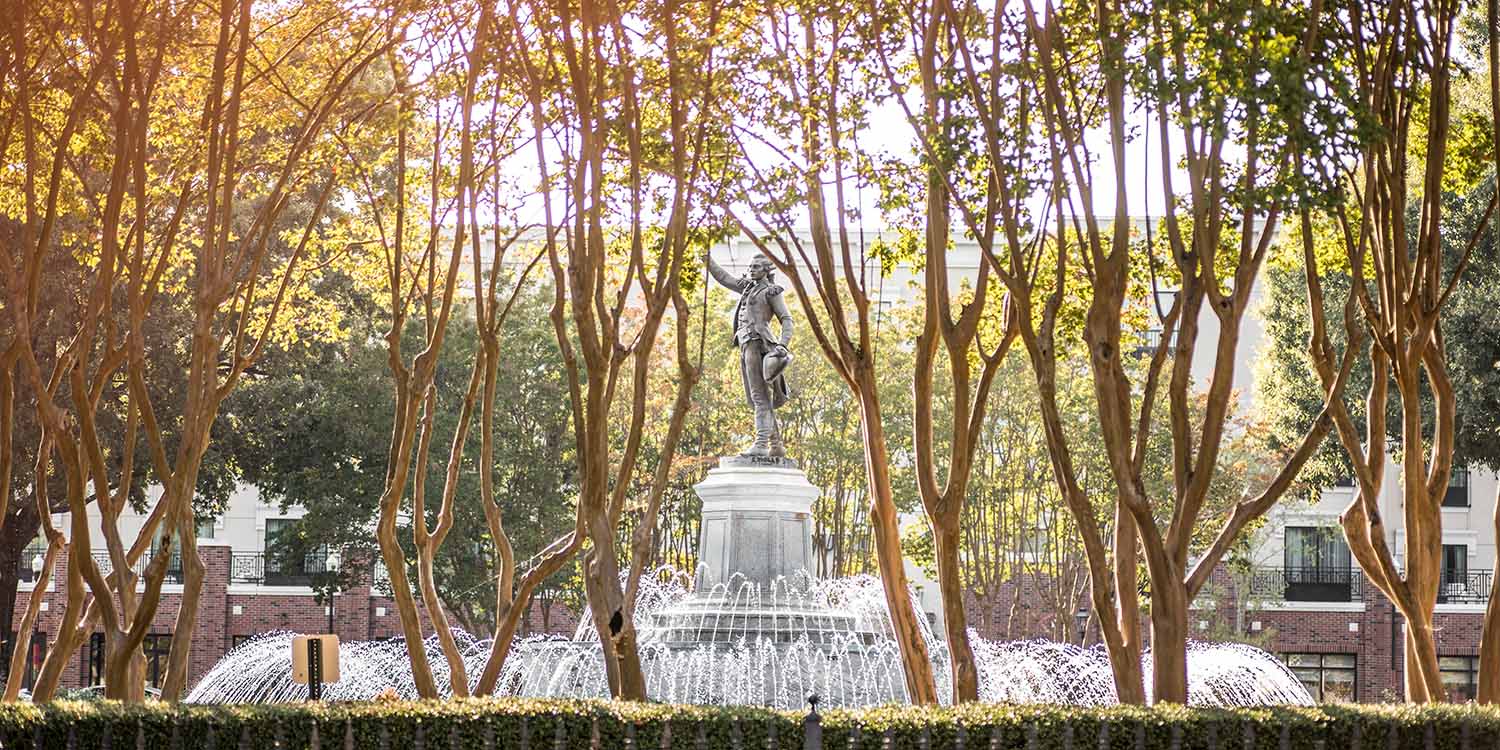 The autumn months bring a tapestry of vibrant colors to LaGrange. With pleasant temperatures and beautiful foliage, fall is perfect for outdoor ceremonies and rustic-themed weddings.
Consider weekdays or off-peak seasons: Opting for a weekday wedding or getting married during the less busy seasons can provide cost savings and increased availability of venues and vendors.
---
Exploring LaGrange
LaGrange offers a range of attractions for couples and their guests to explore before and after the wedding festivities.
Some notable ideas include:
Outdoor Adventures: Spend time on West Point Lake and enjoy boating, fishing, and lakeside picnics. Explore the scenic nature trails at nearby Pyne Road Park or take a stroll or bike ride on the Thread- a trail that winds for miles through LaGrange.
Have little ones to entertain? There is plenty to do! Check out Southbend Park, the Wild Animal Safari or Great Wolf Lodge.
Shopping and Dining: Discover unique boutiques (here's our guide to shopping through LaGrange) and enjoy culinary delights at local restaurants, savoring the flavors of LaGrange. Check out our list of food and drink options here.
Enjoy a local beer: Between Wild Leap and Beacon Brewing Co., there are two hotspots in town for local craft beer and a great atmosphere to gather your guests together and welcome them to town.
LaGrange offers a captivating blend of history, natural beauty, and warm hospitality, making it an ideal wedding destination. It's diverse range of venues, talented local vendors, and attractions provide couples with endless possibilities to create their dream wedding.
A few final wedding planning tips to keep in mind:
Start planning early to secure your desired venue and vendors.
Consider hiring a wedding planner to alleviate stress and ensure a seamless wedding day.
Embrace the local charm of LaGrange by incorporating its unique elements into your wedding style.
Communicate openly with vendors to express your vision and expectations.
With careful planning and the assistance of local experts, your wedding in LaGrange is sure to be a cherished and unforgettable experience for you and your loved ones.