What better way to realize all you love about your hometown than showing it off? Invite a friend for the weekend and show them your favorite spots in town. See familiar places from a fresh perspective or explore things in town you normally don't have time for—enjoy visiting top attractions and brushing up on the town's history. It is the perfect opportunity to relish in everything your hometown has to offer.
1
---
Take Advantage of Visit LaGrange Resources
We are LaGrange experts, well-versed in the best ways to enjoy your hometown. Take advantage of our guides, lists of things to do and pre-planned trips. Whether you want to have a girl's weekend getaway or cast your vote on the best burger in town, we've got you covered.
2
---
Spend the Night Out
You might live down the street, but your friends are in town, so why not take the chance to spend the night somewhere fun? From Pine Mountain RV Resort to Great Wolf Lodge, a night out will be anything but boring. Check out our page on where to stay for options under the moonlight or with views of city lights.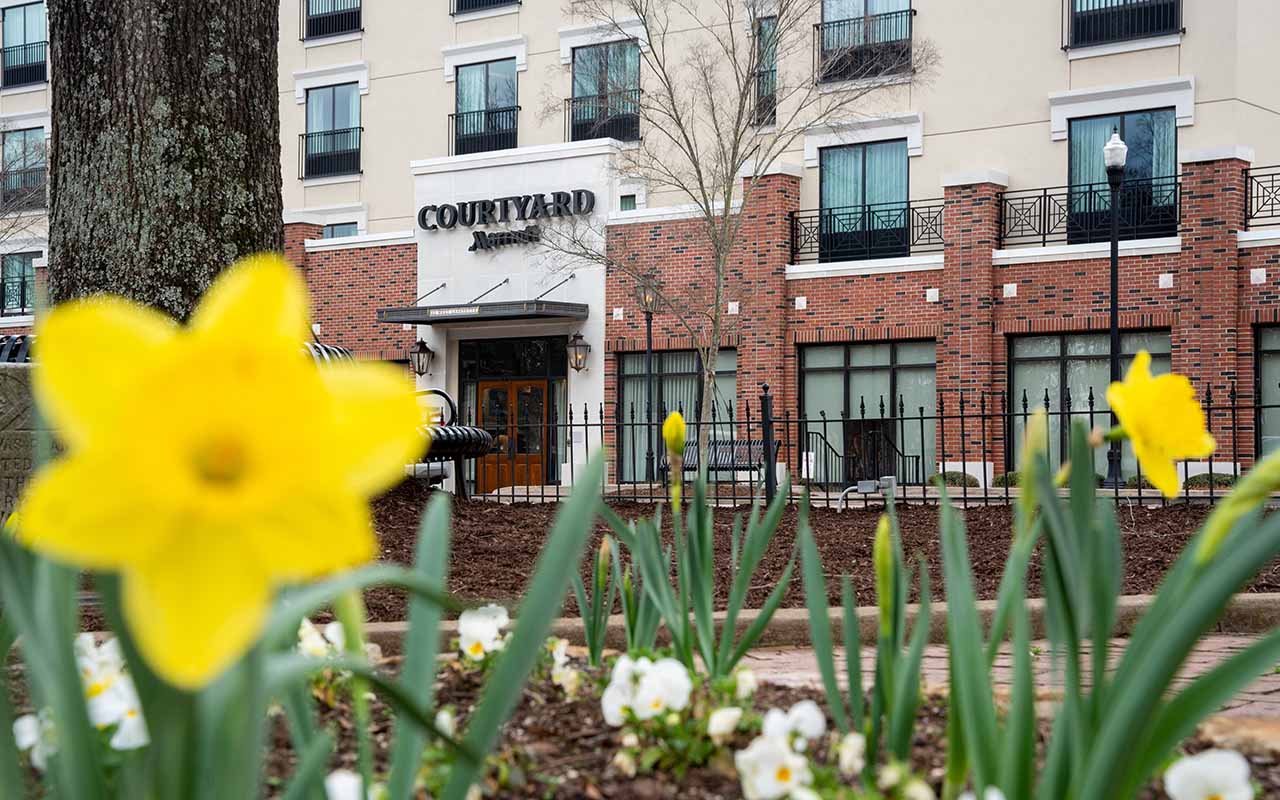 3
---
Indulge Yourself
The first rule of vacation… never skip dessert! Treat yourself and your crew to one of LaGrange's succulent spots. For a "small town", your friends will be pleasantly surprised with the options to decide from. Craving pizza? Try a specialty pie at Karvela's Pizza Co.. Feeling fancy? Try a perfectly seared steak at C'Sons. Want to try a local beer before dinner? Wild Leap is calling your name. Choose a local spot and enjoy a relaxing meal with friends and no dishes to clean up afterwards! With something to please every type of palate, no one will be left unsatisfied.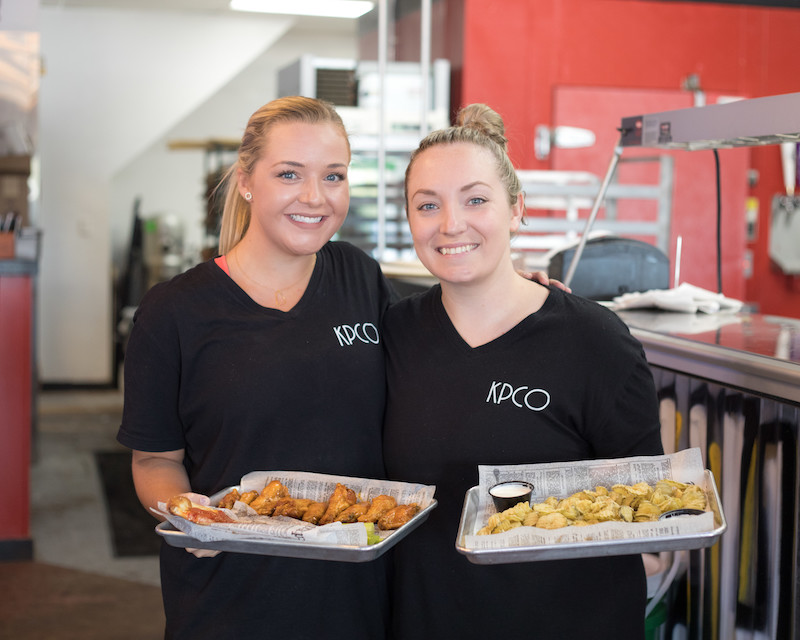 4
---
Visit Top Tourist Attractions
LaGrange may seem small, but there is no lack of activity. Load up the car and sip wine with your friends beneath 200-year-old Georgia pecan trees at Nutwood Winery, a family-owned winery tucked away in LaGrange's rolling hills. If that's not what your crew is looking for, check out the renowned Great Wolf Lodge, an indoor water park paradise with loads of exclusive dining and shopping options! Want to enjoy being outside on a beautiful day? Take a tour of Hills & Dales Estate, a historic home with beautiful, winding gardens—considered to be one of the best-preserved, 19th century gardens in the country. Top attractions are waiting for you and your friends, just a stone's throw away!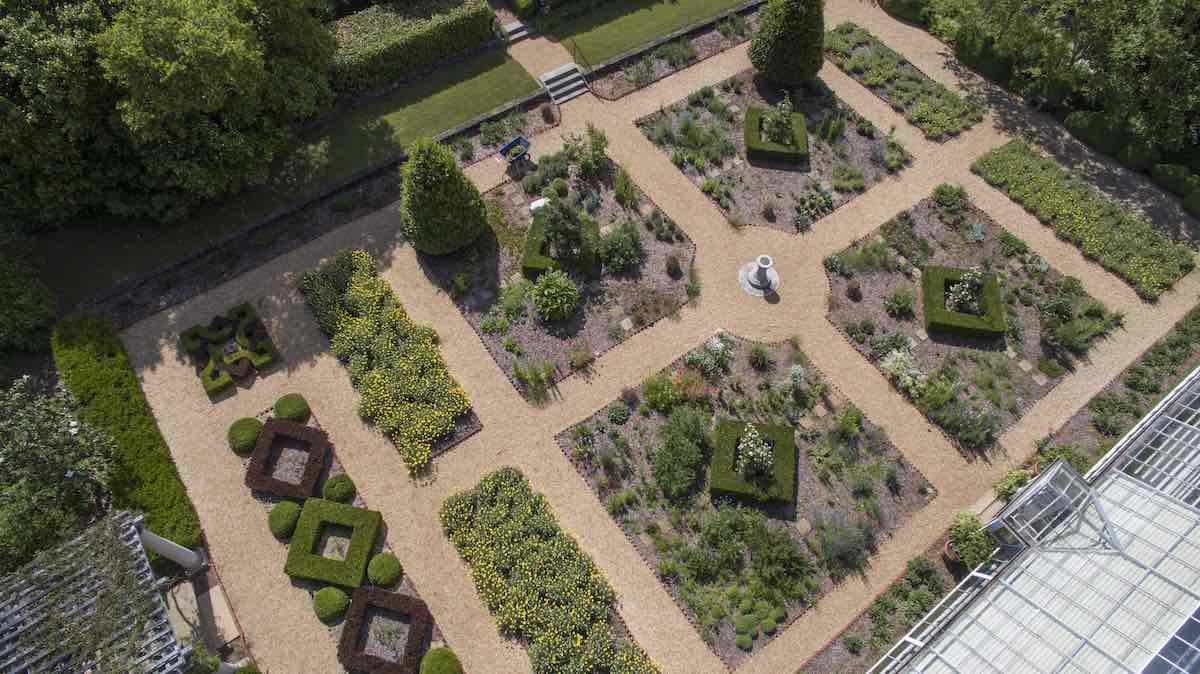 5
---
Excite in the Outdoors
Is your group looking to stretch their legs? Spend a day on West Point Lake, walking on The Thread or enjoying Lafayette Square—make it a special occasion for both yourself and your guests. With tons of amenities at your fingertips, use your local expertise to wow your friends.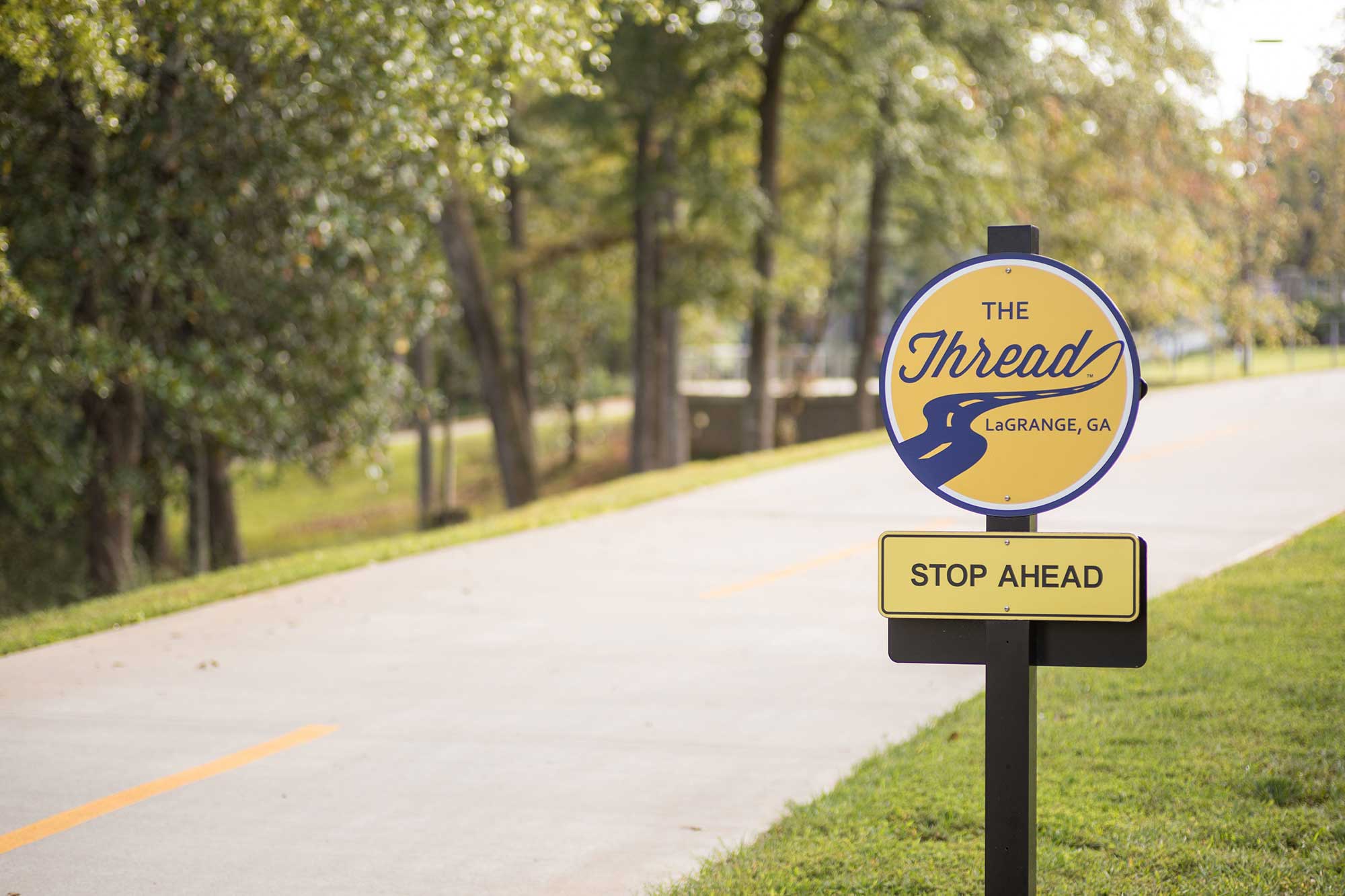 6
---
Share the History of Your Area
There is a lot to be shared about LaGrange's rich history. Start your group journey at the Legacy Museum on Main, which hosts a permanent gallery detailing West Georgia's history and artifacts from LaGrange's textile and railroad past. Read up on the inspirational story of Horace King and the town's textile heritage, which paved the way for the LaGrange we know today. Finish sharing our history with your friends and delight in the historic homes of LaGrange or take a stroll through the oldest private college in Georgia—the LaGrange College campus is teeming with beautiful, historic buildings anyone can appreciate.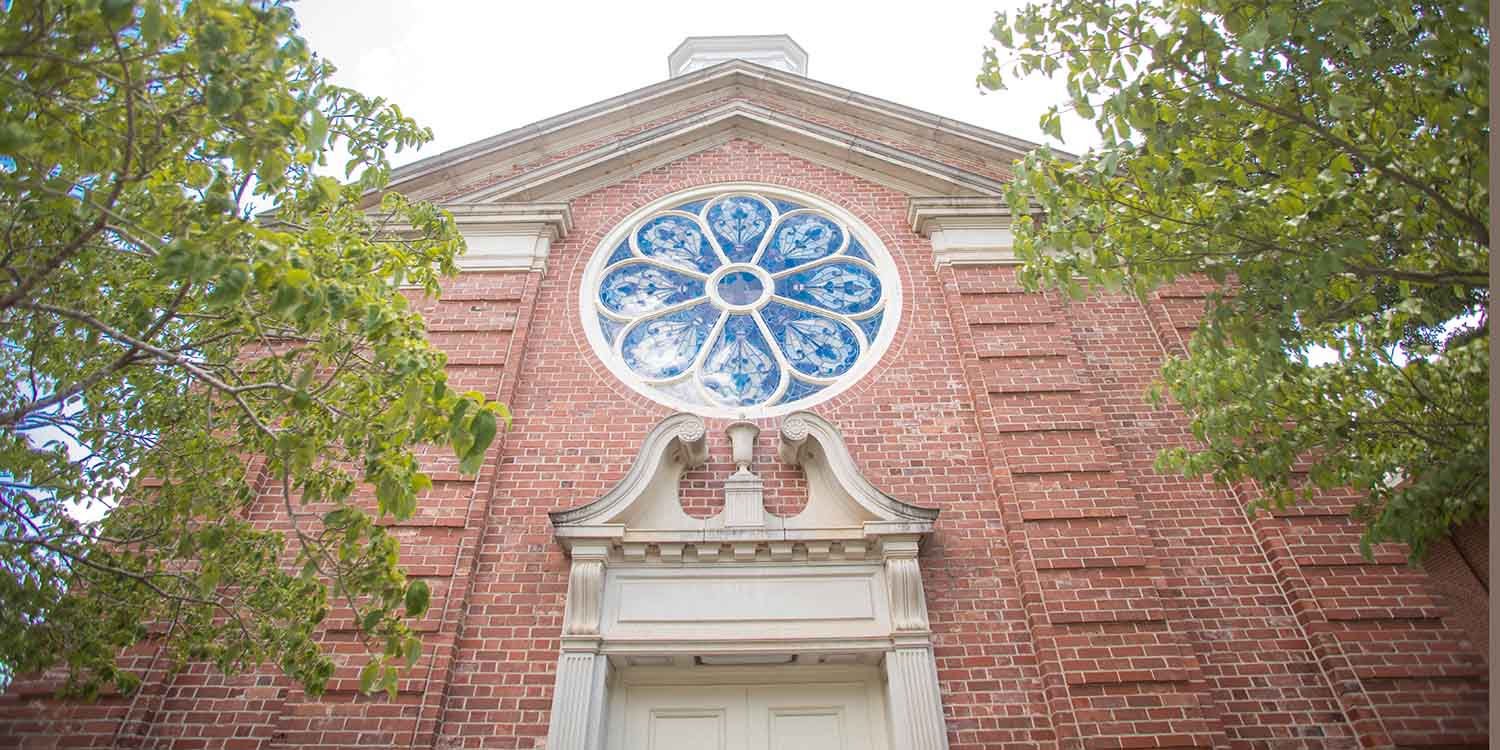 7
---
Shop at Local Stores
While taking a tour of the Square, be a tourist and join your friends in finding a souvenir to commemorate the time you all spent together in LaGrange. Use our suggestions for shopping destinations as a guide. From small antique shops to women's wear boutiques, LaGrange is fully equipped with all your crew needs to shop 'til you drop.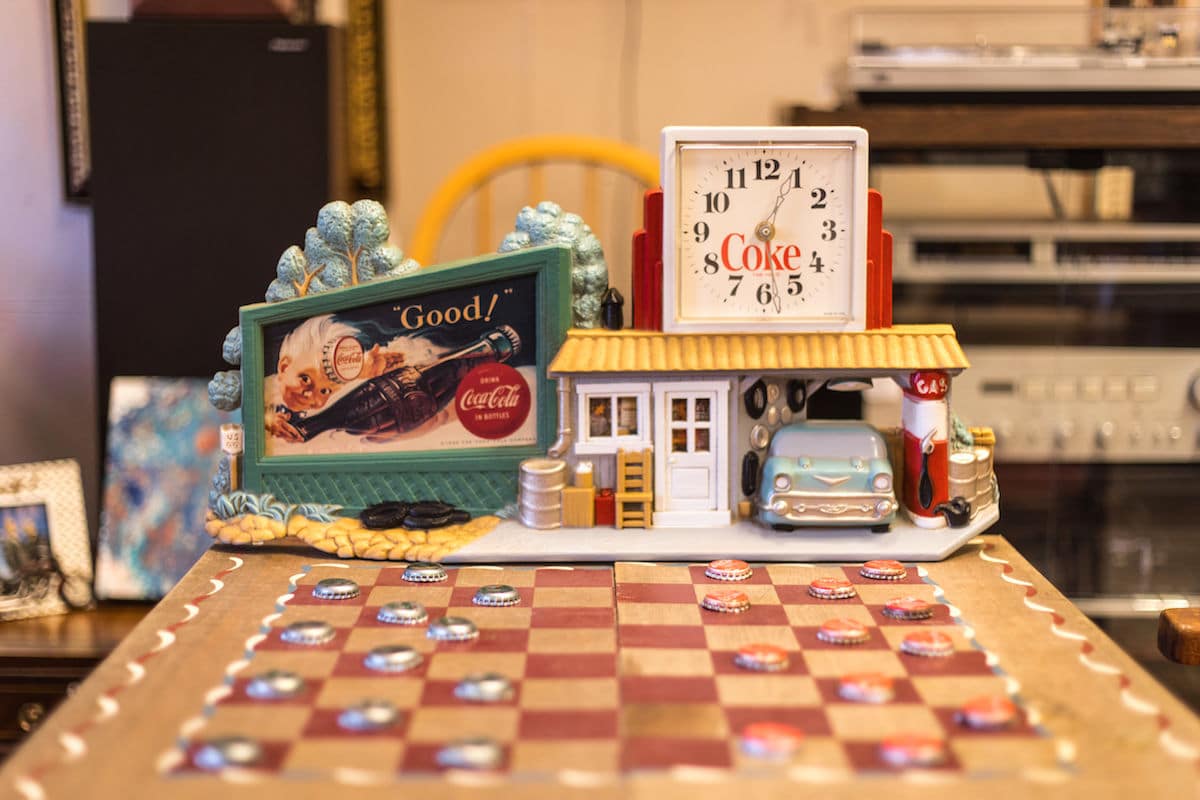 Explore this list and you're guaranteed to have a magical, touristy experience with your friends and a renewed appreciation for LaGrange!