Time and time again, restaurants all over the country reinvent the fan-favorite to bring it the adoration it's due. Eateries in LaGrange are no exception. In no particular order and without further ado, here are our votes for the very best in town.
Classic Burger
---
Charlie Joseph's
Old-school, simple, nostalgic of the good ole days, Charlie Joseph's offers a burger that has been served for 100 years. That's right, since 1920, the establishment has been feeding the people of LaGrange with no-frills, classic American fare. Hamburger, cheeseburger, hamburger with chili, double cheeseburger, take your pick.
Charlie Joseph's serves its patties from two locations without any fuss. The establishment sticks to what it knows, just as it has from the start. With a checkered exterior and a large collection of vintage Coca-Cola material, Charlie Joseph's is comfortingly like stepping back in time.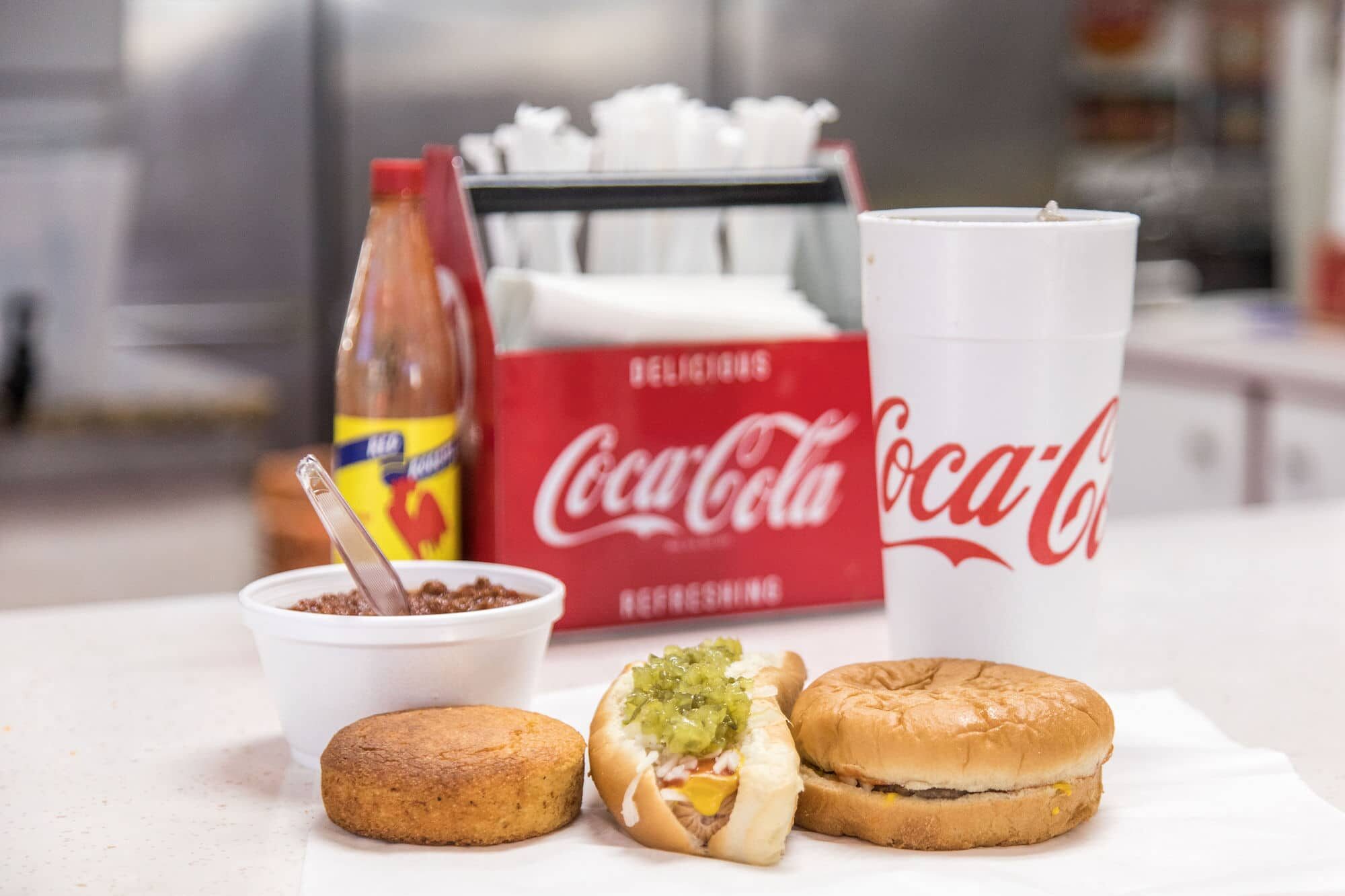 Beef Bulgogi Burger
---
Beacon Brewing Co.
Asian slaw, a ground chuck patty, marinated bulgogi beef, marinated onions, and sriracha aioli sandwiched between a toasted brioche bun combine to make an unforgettable and irresistible twist on a classic burger with a delicious nod to Asian cuisine. Don't forget to try one of the in-house beers, a perfect sidekick to the famous burger.
Beacon Brewing Co. has been a staple of LaGrange ever since making its debut in 2018. The founder chose the area because of its interesting history. The Hillside area of LaGrange, where Beacon Brewing Co. sits, was once the area of a booming textile industry with mills once owned and operated by the founder of Beacon's family. The brewery's name comes from a monthly newsletter the mills used to distribute named "The Beacon," a distinct gesture to acknowledge LaGrange's rich history. All of which makes visiting Beacon a unique dining and imbibing experience, with a burger to prove it. With a great patio out back, enjoy Beacon's laid-back atmosphere.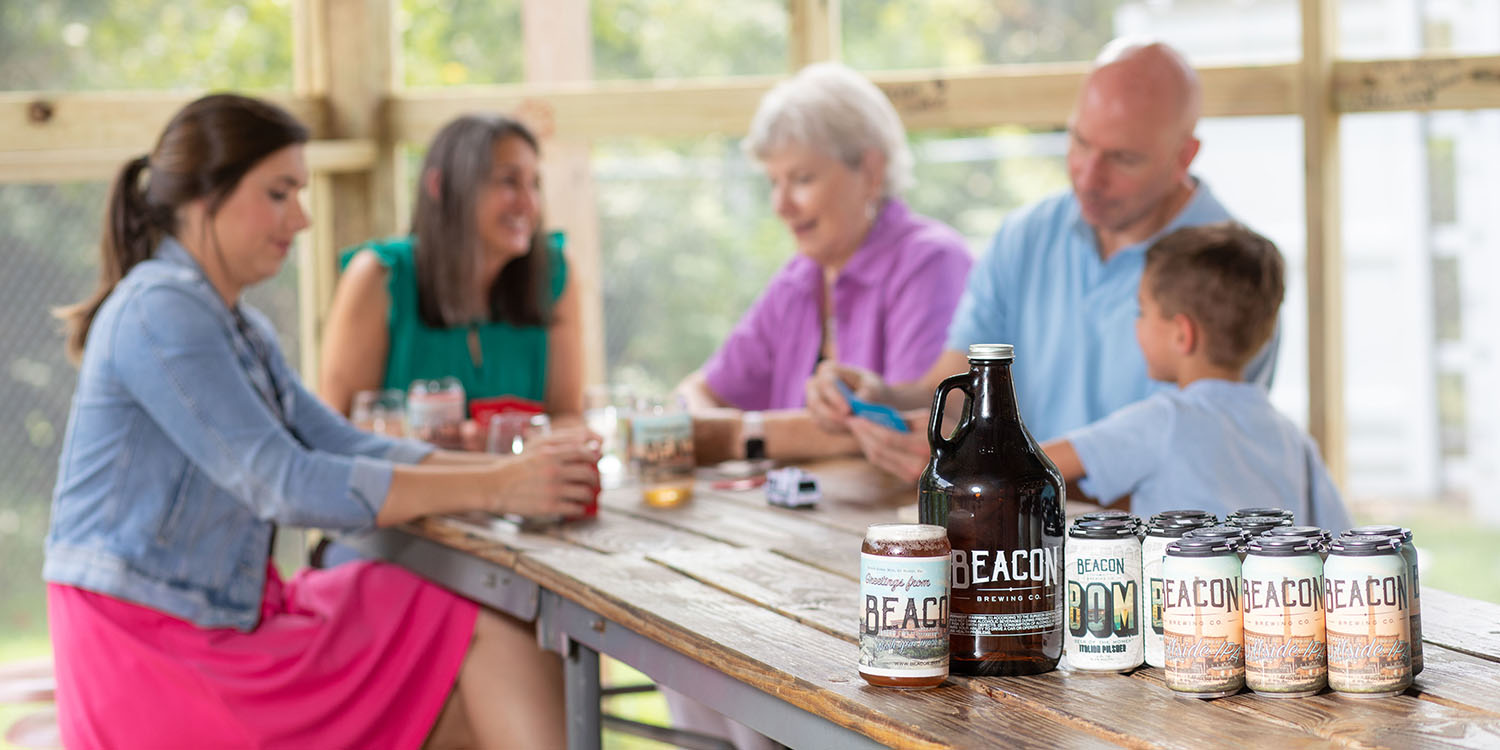 The Works Burger
---
Brickhouse Grille
Brickhouse Grille is not lacking in burger options. For the traditionalists, a simple cheeseburger is waiting for you. For the more adventurous, there are seven other burgers at hand, including The Downtown Burger topped with homemade mac-and-cheese and bacon.
If that is a little too outside your comfort zone, consider The Lafayette Burger—served with bacon, bacon pepper jam, and goat cheese. All of Brickhouse's food is made to order using local produce. With a great patio and fun interior, Brickhouse hosts a lively atmosphere that makes eating out fun for everyone.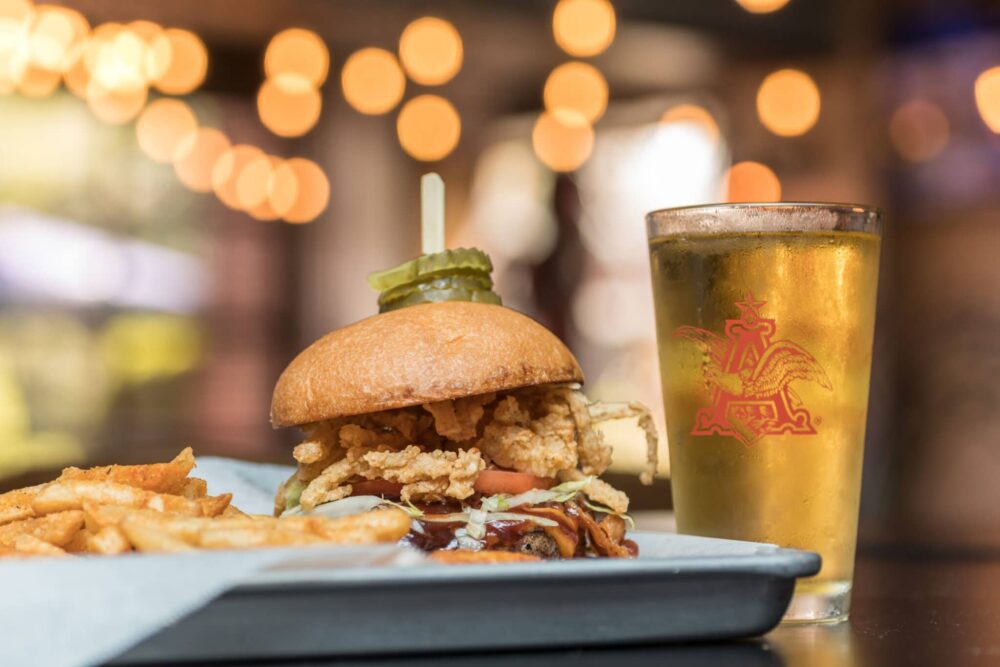 Housemade Hamburgers
---
Gus' Grill
Two words: homemade pickles. Try one of Gus's famous hamburger options, with fresh ground chuck and a side option of chips, fries or tater tots. Choose from a classic hamburger or cheeseburger, or make it a double. Branch out and try Gus's Greek Burger, topped with feta cheese and oregano, but the cardinal rule at Gus's is to never forget the homemade pickles.
Served in an all-American diner set-up with a greek flare, Gus's is a classic burger destination. With knick-knacks lining the walls and locals sitting at the counter, this long-time LaGrange favorite makes you feel like you are a part of the grill's family.
Veggie Burger
---
505 Eats
Before you stop reading because you saw the word veggie in front of burger, don't knock it until you try it. A local favorite, the Veggie Burger from 505 Eats is far from bland or boring. Made up of an all-veggie patty, the veggie burger is topped with avocado, tomato, mixed greens and chipotle sauce on ciabatta and will not leave you unsatisfied. The small, quirky lunch spot located close to the Square is warm and inviting for all who enter the door.
The brains behind the business, Joyce Sato, who wears the hats of both chef and owner, keeps the restaurant's menu vibrant and interesting. Take the chance to try something new, you won't be disappointed!