Churches and established religion are an integral part of history. Throughout the South, churches served as gathering places for worship, schools, political clubs, meetings, weddings, revivals, and social occasions. Many of these churches were built in the 1800's and feature impressive architecture and grandeur. Experience an important piece of Troup County history with a visit to a historic church!
Many of the churches in Troup County were established in the late 1820's and 1830's. The number of churches in the area grew significantly following the Civil War, when African American parishioners began forming their own ministries. A third boost in church numbers came with the establishment of textile mills in areas like Hillside.
Churches have always been an integral part of Georgia's history and culture. The beautiful houses of worship in Troup County are no different, and provide wonderful spaces for reflection, meditation and prayer.
Warren Temple Methodist
---
Warrren Temple Methodist was founded in 1865, although the current structure was built in 1934.
In 1940, following the lynching of Austin Callaway, pastors and leaders in the African American community met in Warren Temple to organize a local chapter of the NAACP. In 2017, a permanent historical marker was erected at Warren Temple, in honor of Austin Callaway's life and Warren Temple's role in community response. The church remains an active part of our community, and is located at 416 E Depot Street in LaGrange.
St. Peter's Catholic Church
---
The land where St. Peter's is located was once owned by Godfred Kener, a Prussian immigrant who established a sawmill and furniture factory on the site in the 1840s. It was one of the only industrial buildings that was not burned during the Civil War because it was producing coffins.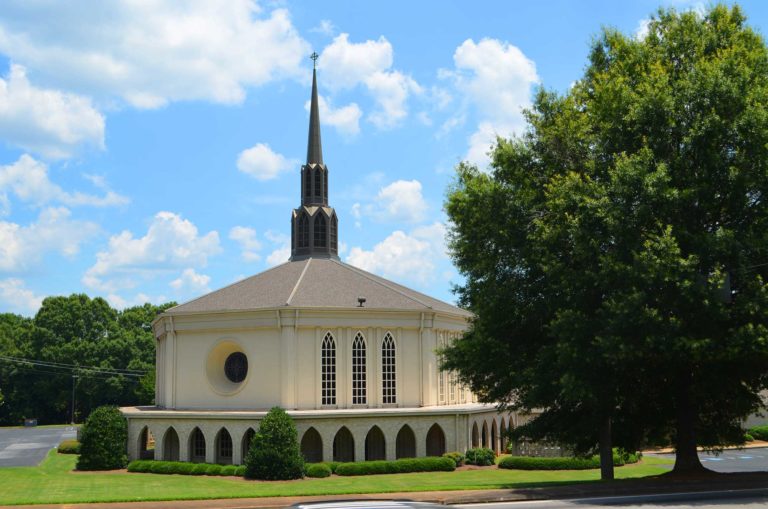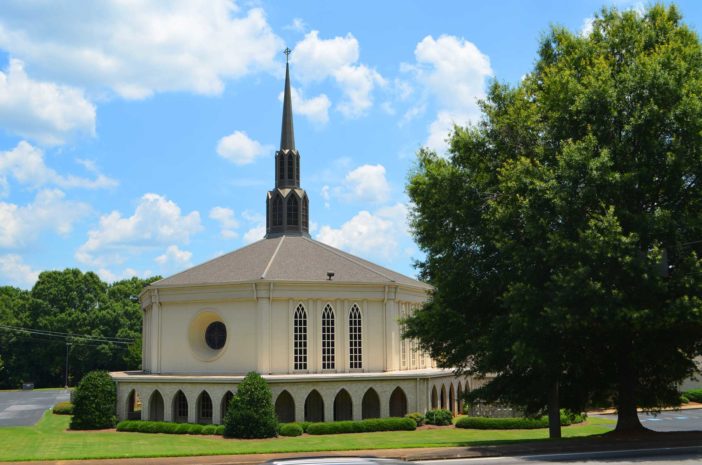 In 1888, it became the city's first textile mill. The mill and the furniture store were torn down in 1986 and St. Peter's Catholic Church was built on the lot.
Visit St. Peter's and the former site of LaGrange Mills at the southeast corner of Morgan Street and Lafayette Parkway.
Long Cane Baptist Church
---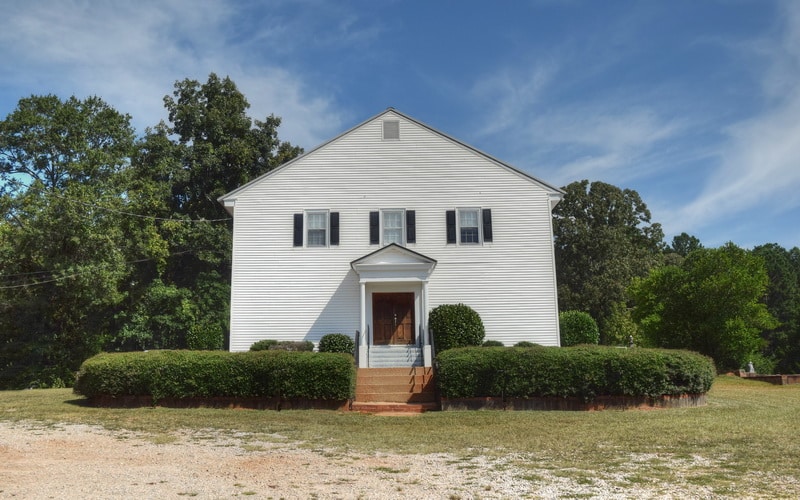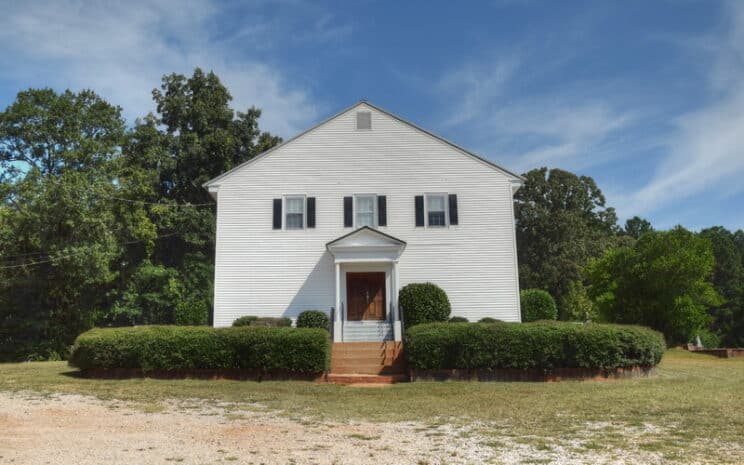 Long Cane Baptist Church, the oldest church building in Troup County was hand-crafted under the leadership of Reverend James Reeves . The building was constructed adjacent to meeting grounds owned by the Baptist and Presbyterian Churches of Long Cane, who worshipped together. Long Cane Baptist has pews and floorboards touched by over 150 years of history!
Visit Long Cane Baptist at 5458 W Point Road in LaGrange.
Flat Shoals Baptist
---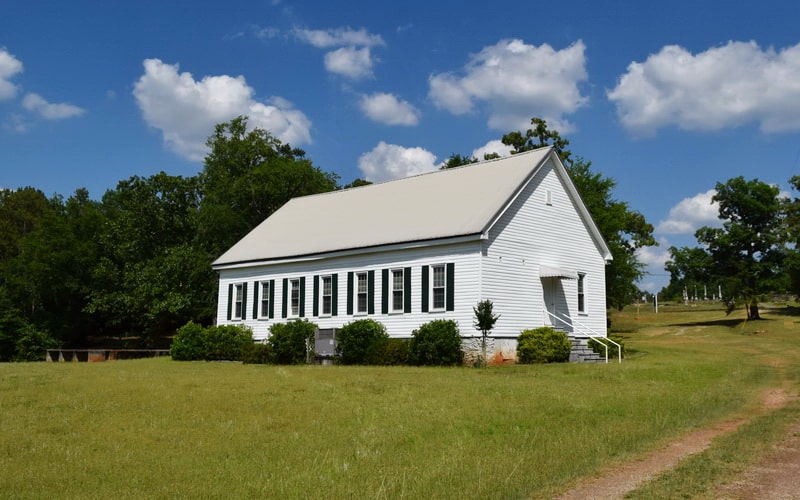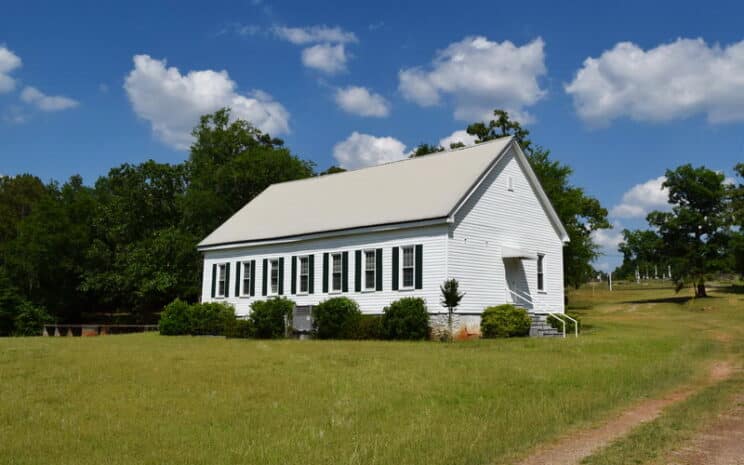 Flat Shoals Church was organized in 1829 under the name Smith's Meeting House. The name was changed to Flat Shoals Church the following year and the original structure was completed between 1832 and 1836. Many Troup County pioneers are interred in the cemetery.
Flat Shoals Church can be found at 2458 Salem Road in neighboring Pine Mountain.