LaGrange has a lot to offer with a charming and historic downtown, enticing museums and attractions, and local shops and dining options. When planning your trip to LaGrange, let us do the hard part for you and help you find the perfect place to stay. Check out these eight prime hotel options and find your best fit with ease!
1. Cozy Cabin Or Wet And Wild Adventure?
---
Why not both? Great Wolf Lodge needs no introduction. Part indoor water park, part dry-land adventure resort, Great Wolf is a dream for both kids and adults. The resort includes 93,000 square feet of pools and slides, kept warm year-round. If water activities aren't your thing, check out the ropes course, mini-golf, bowling, MagiQuest and arcade.
Great Wolf has something for everyone. Choose from a variety of suite options, from kid-friendly bunk beds to a cozy suite for two. Restaurants, entertainment, lodging, shopping—everything you need under one roof!
2. A Night On The Square
---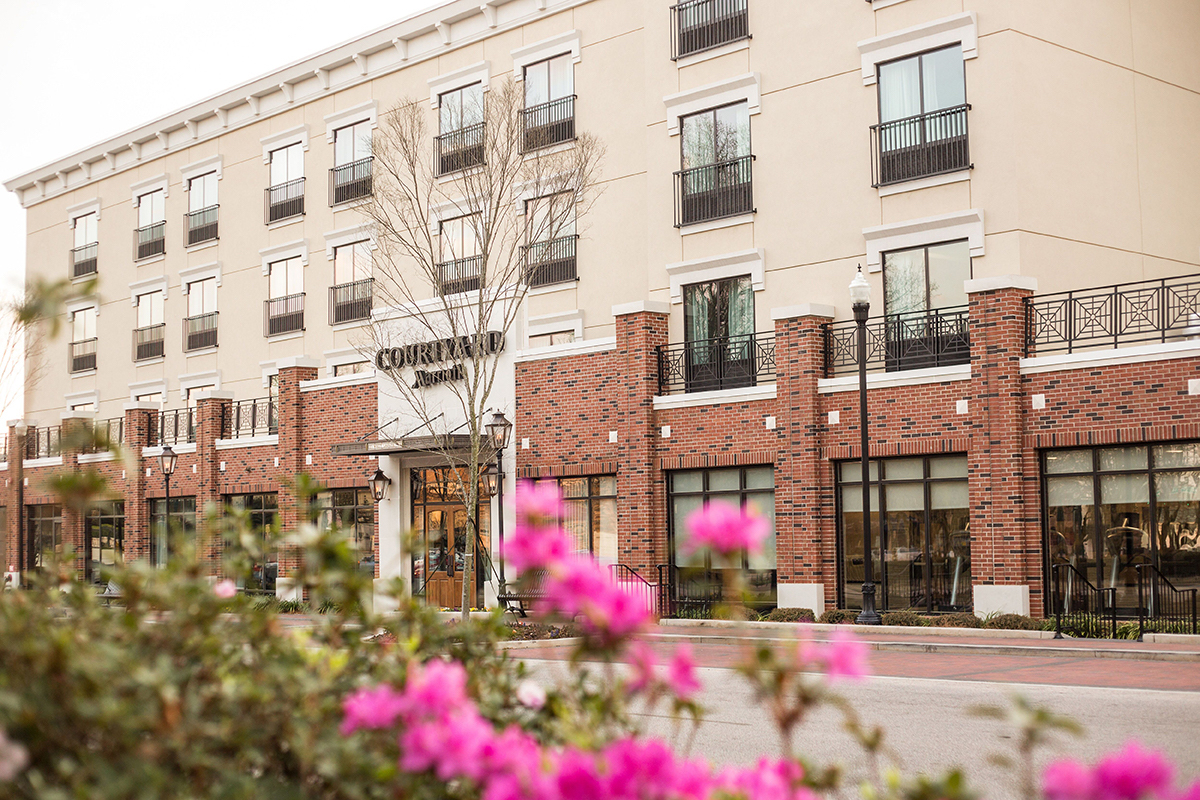 Located in the heart of downtown facing Lafayette Square, Courtyard by Marriott LaGrange is a relaxing and enjoyable stay. The hotel is inviting with a contemporary design and accommodating services. The Bistro in the center of the lobby offers a variety of options for every meal and signature beverages to enjoy. Guests are also able to enjoy Starbucks Coffee and welcoming spaces to work or relax.
Courtyard by Marriott's location can't be beaten. Take advantage of its proximity to LaGrange's shops and restaurants. Our suggestion? Don't skip town without a taste of Mare Sol's famed shrimp and grits or satisfying your southern cravings with a meat-and-three fix at Taste of Lemon.
Whether in LaGrange for business, pleasure or vacation, the downtown Courtyard is ready to make your stay one to remember!
3. Home Away From Home
---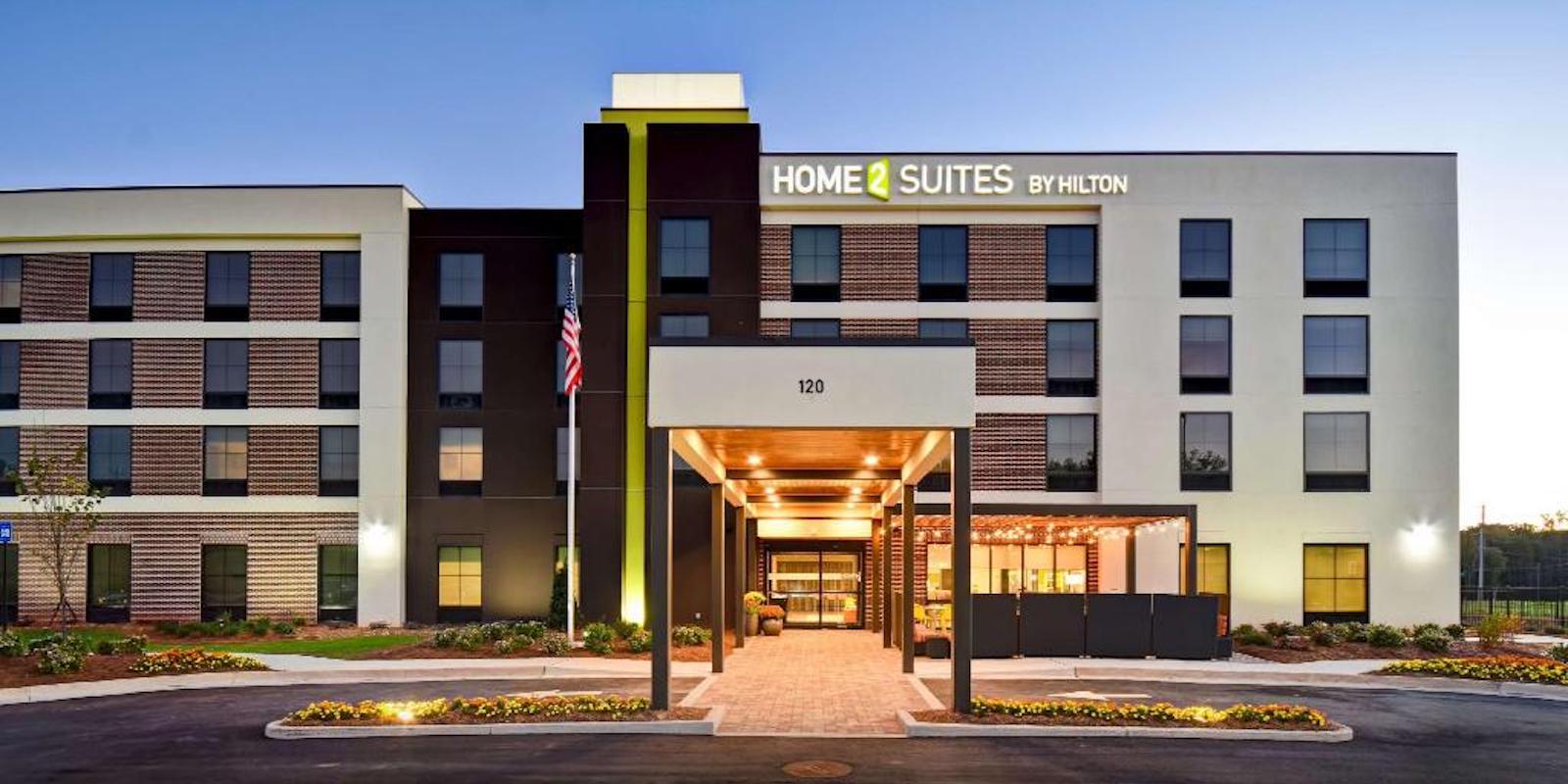 Just minutes from Lafayette Square and located conveniently off of I-85, Home2 Suites is at your convenience. The roomy suites include a well-equipped kitchen and full-size refrigerator among other commodities.
Home2Suites has an impressive complimentary breakfast to help you enjoy your morning and a patio with a fire pit and grills to enjoy after the workday is over. Planning to stay in LaGrange in spring or summer? Make sure to take advantage of the outdoor saltwater pool! If you feel the need to stretch your legs after a long day of meetings, hop on The Thread, a multipurpose trail that winds through town, one of the best ways to see LaGrange and spend time outside.
Home2Suites is an ideal option for stays of any length. The staff is ready to make LaGrange feel like home for as long as you'd like and need.
4. The Holiday You've Been Longing For
---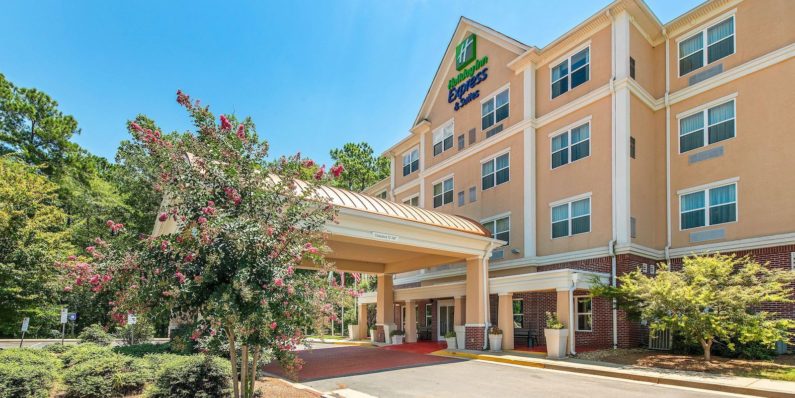 Holiday Inn Express and Suites is a great choice for any kind of traveler. Right off of I-85 and just a few minutes from Historic Downtown, the Holiday Inn Express is in a prime location close to many local restaurants and shops.
The hotel offers space for business meetings along with areas to gather and hang out after work. If you are looking for somewhere to unwind after your day before heading back to the Holiday Inn, consider stopping by Wild Leap for a cold beer or a hot pizza at Karvela's Pizza Co. Located near the hotel, these two town favorites never disappoint.
With complimentary breakfast and an indoor heated pool, Holiday Inn Express has everything you need for a comfortable and pleasant stay in LaGrange.
5. Lakeside Getaway
---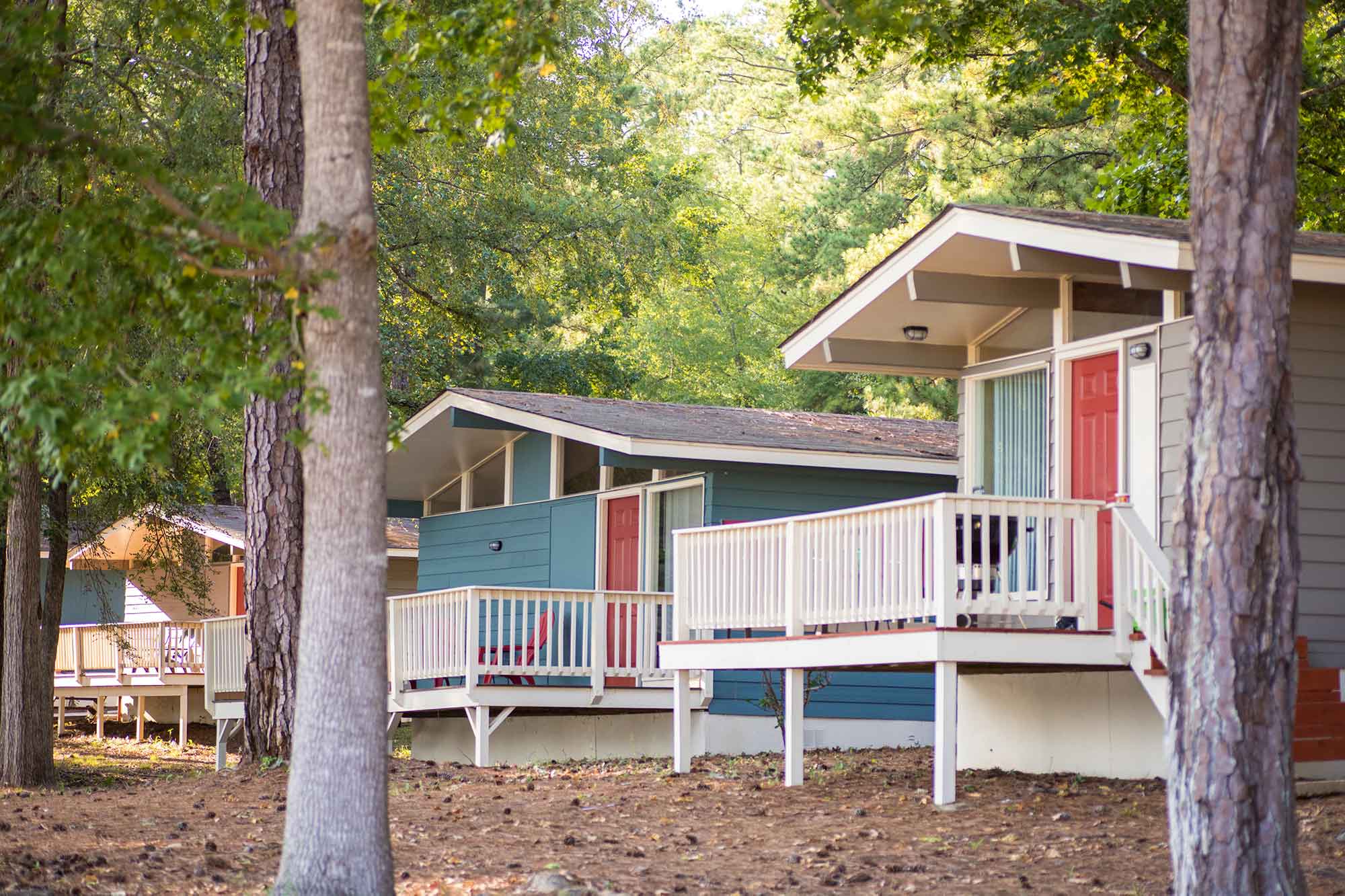 If you are looking to enjoy West Point Lake while in town, Highland Pines Resort and Marina is right up your alley. Choose from a lake-front single bedroom cottage or an 8-person chalet. The various accommodations include full kitchen facilities and grills. With gorgeous vaulted ceilings and lake-front decks, Highland Pines is the perfect getaway.
Enjoy access to a private beach, boat and kayak rentals and expansive nature trails. Highland Pines is ideal for families, fishing enthusiasts, nature-lovers or a romantic weekend in the great outdoors.
6. Take It Easy
---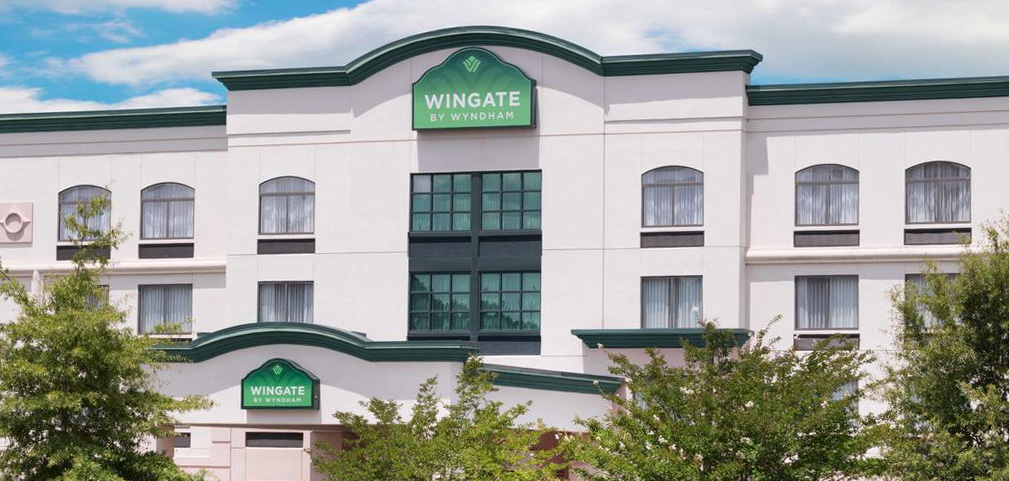 The Wingate by Wyndham can be found just off of exit 18 and is ready to offer comfort and convenience for your stay in LaGrange. Start your morning with complimentary breakfast or a workout in the fitness center before exploring town or heading to work.
Consider adding in a morning or afternoon at one of LaGrange's museums or historical sites to your itinerary. One of the best ways to enjoy LaGrange is to get to know its history, and local landmarks make it fun to learn about.
In town for business? Use the Wingate's meeting and conference rooms which are equipped with a projector, screen and podium at your disposal. And don't forget the large outdoor pool, it is the perfect place to unwind.
7. La Vida Local
---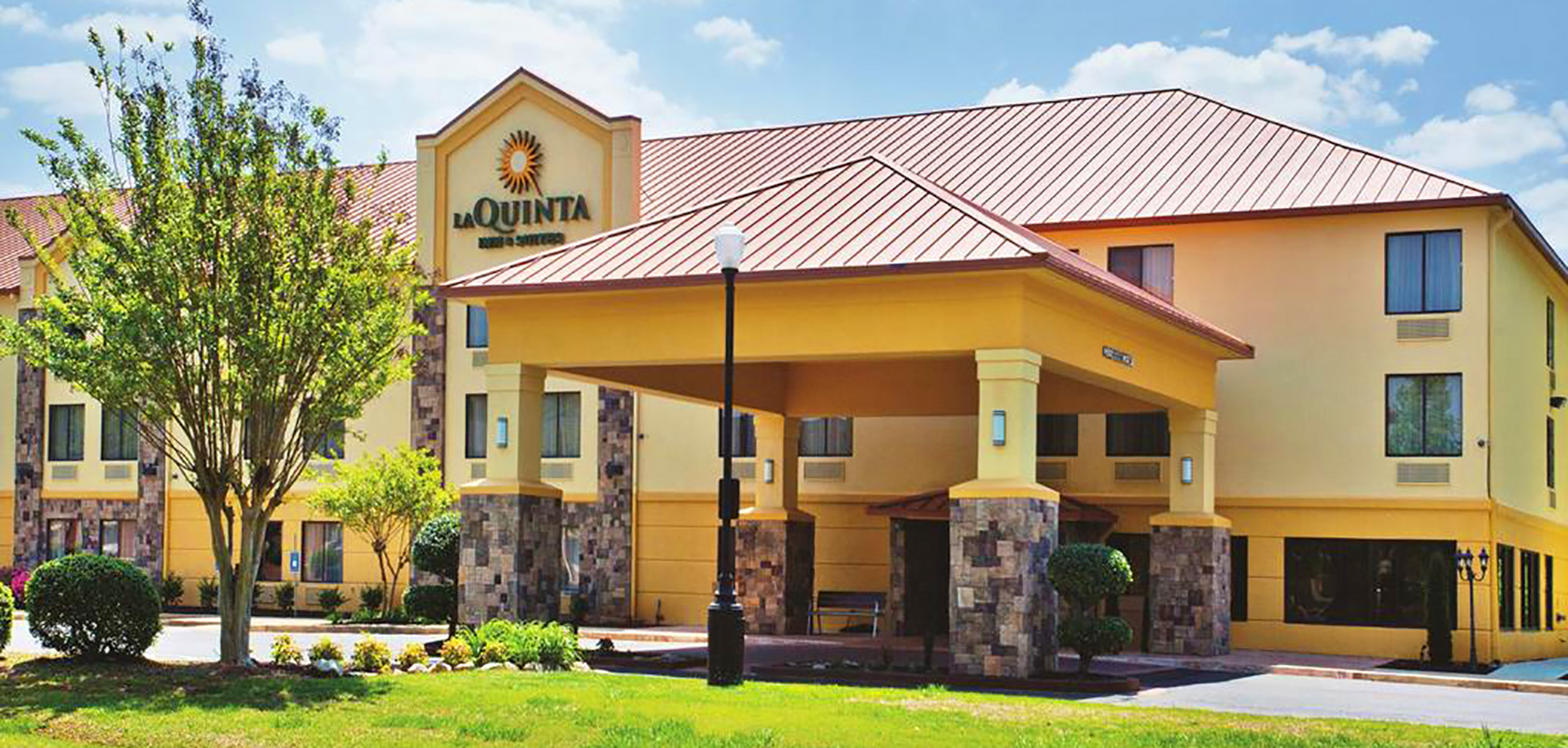 With an outdoor pool, fitness center and breakfast buffet, La Quinta by Wyndham in LaGrange is ready to help make your stay comfortable so that you can best enjoy your time in town. With a very accessible location, La Quinta is well-suited for business trips, time with the people you love or a weekend to enjoy attractions like Hills & Dales Estate or a long walk on The Thread.
Looking for a souvenir to remember your time in LaGrange? Check out our suggestions for local shops near the hotel, where friendly staffs and various selections are perfect for helping you find a one-of-a-kind trinket or gift in town.
8. Take A Break In LaGrange
---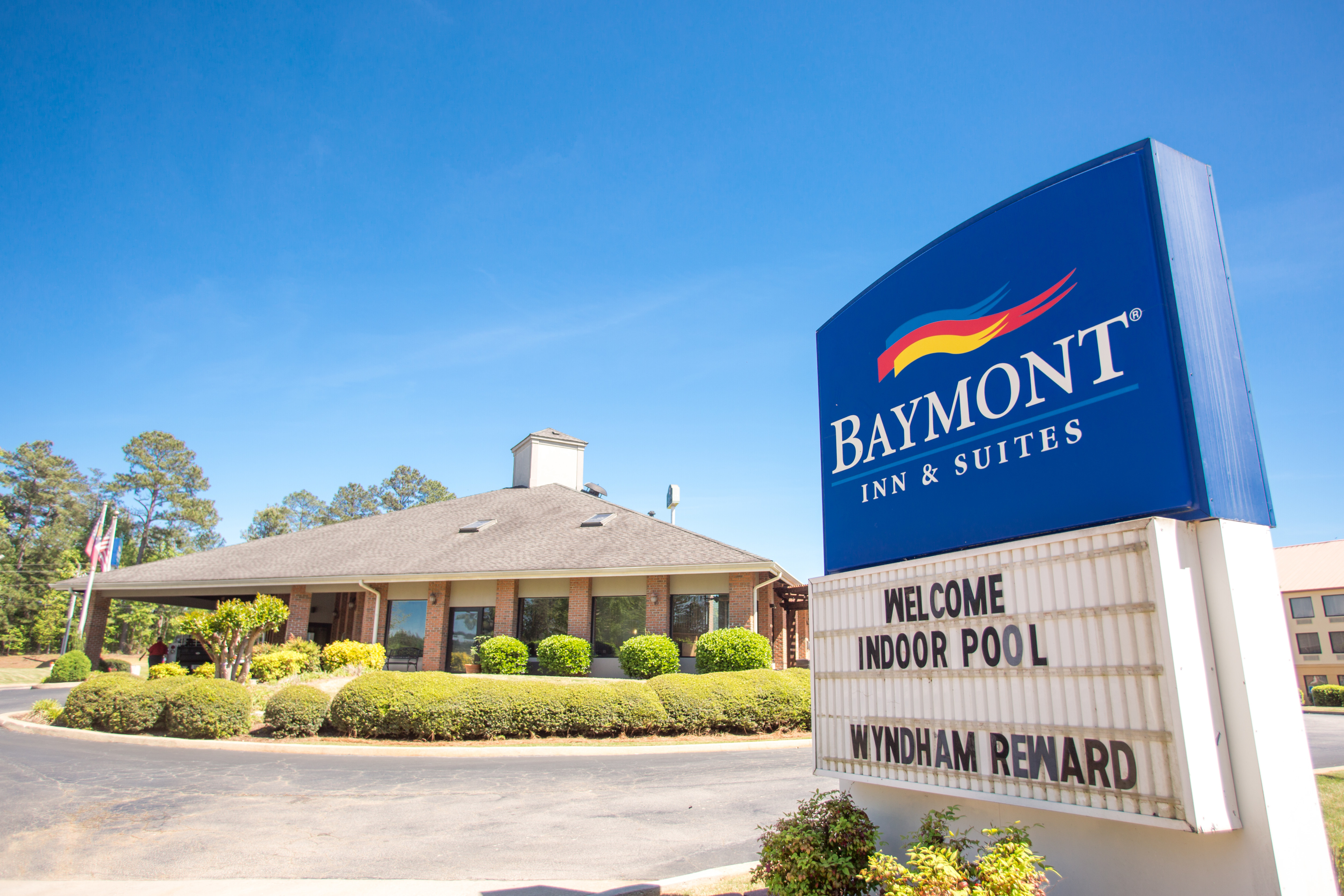 Located near downtown and minutes from West Point Lake and the Wild Animal Safari, start and end your day at Baymont by Wyndham LaGrange. The perfect pit-stop heading home from Atlanta, break up your road trip with a night in LaGrange. Make the most of your stay and relax at the indoor pool and hot tub and complimentary breakfast at Baymont.
Free wi-fi will keep you connected to work and those at home and the friendly staff will make sure you have everything you need to enjoy your stay. Whether you are traveling alone or with friends and family, Baymont will do its best to make you feel at home during your stay.