Are you planning a trip with the boys? Look no further than LaGrange, Georgia! Take a look below at the numerous activities and attractions that make our town a top spot to spend a weekend (or longer!) with your best buds.
Fishing & Boating
---
Spanning close to 26,000 acres of real estate, West Point Lake is excellent for fishing, boating, water sporting or simply taking it easy on the tide.
For fishing, largemouth bass and crappie are most commonly sought-after (with some even reaching record size!), though you may also reel in stripers, catfish and hybrids. If you own a vessel, there are numerous boat ramps you can use to put-in, or you can rent a boat from Highland Pines Resort and Marina at a great rate. While you can certainly do some leisurely fishing on your own, you might want to consider booking a trip with a local West Point Lake fishing guide who knows the ins and outs of these waters to really up your chances of hooking a trophy fish.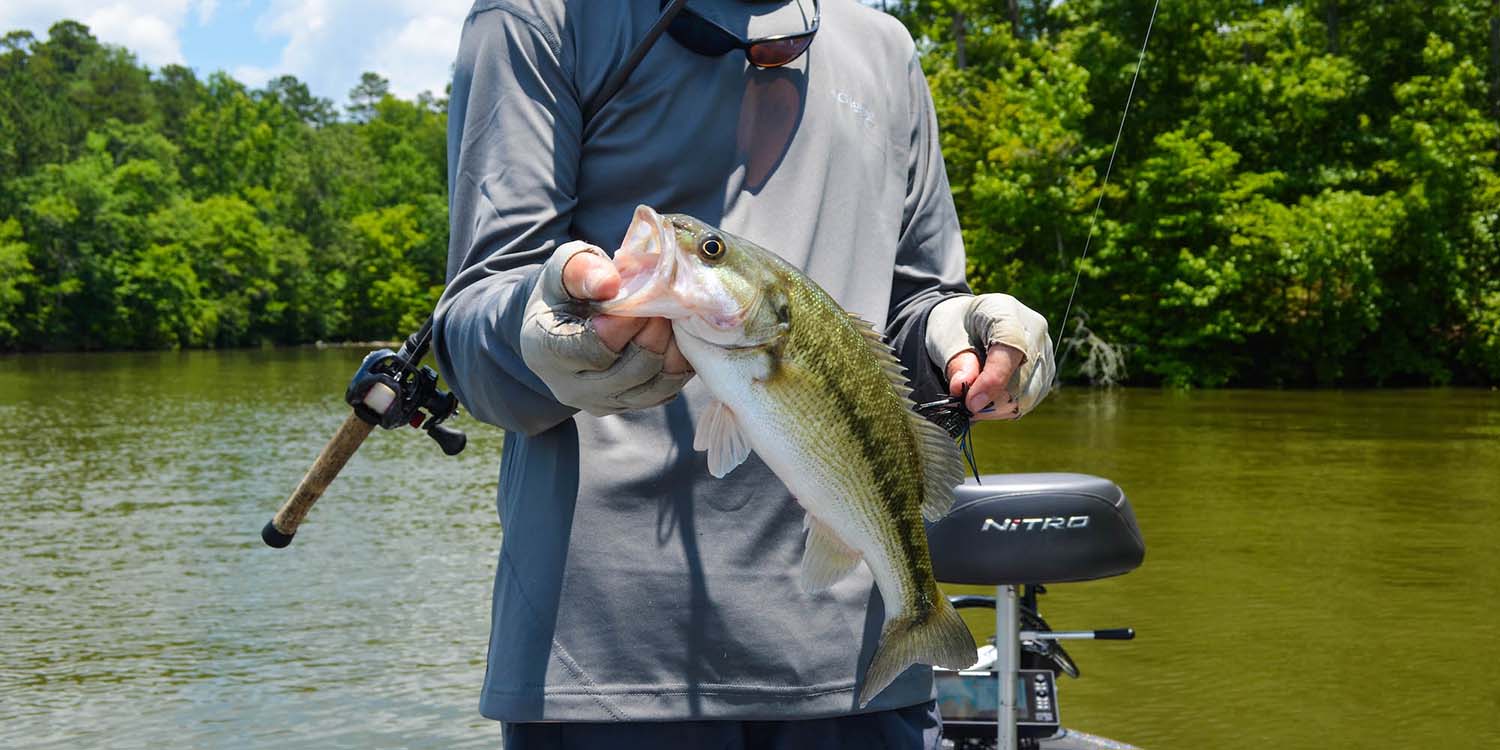 If fishing isn't what you have in mind for the water, don't worry—you're still covered. Highland Pines Resort and Marina also offers rentals of pontoons, canoes, kayaks, paddle boards and more. In fact, it's quite popular for groups to rent a pontoon, hook up a bluetooth speaker and set sail on a Pontoon Boat Party for the day.
Hunting & Shooting
---
Whether you want to traverse fields and woodland for full-on hunting, navigate your way through a sporting clays course or establish who among your buddies has the best shot at an indoor target shooting range, LaGrange offers it all.
Located on the outskirts of town, Liberty Hill Sporting Club is home to 700 acres of undeveloped land used for recreational hunting and sport clay shooting. Guided outings include quail, chukar and pheasant hunts (depending on the season)—and overnight trips are available for groups of up to eight people. The club's clays course, which was designed by the renowned John Higgins, features a wooded 12-station layout and covered five stand with eight target presentations. If you've never done a sporting clays shoot before, just think of it as golf with a shotgun.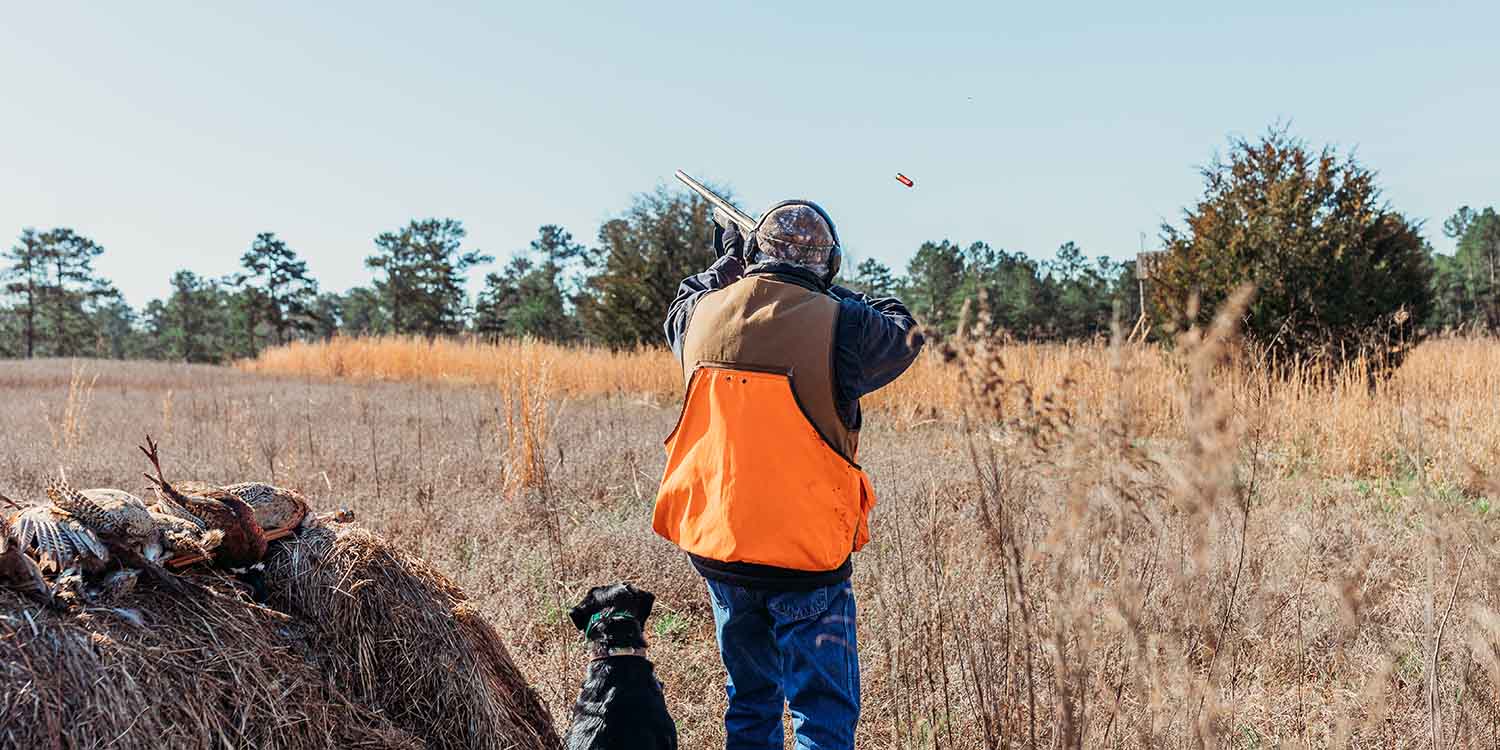 In the event a little target practice is more up your alley, you'll want to check out Full Metal Jacket. This full-service gun shop hosts a 25-yard, eight lane indoor shooting range that you and your buddies can take advantage of rain or shine. If you're feeling a bit competitive, make sure to drop by on a Thursday evening for one of Full Metal Jacket's weekly shooting contests to showcase your talent!
Hiking & Biking
---
With nature and beauty being abundant in and around LaGrange, there's no shortage of hiking and biking routes to take advantage of during any season of the year.
Some of the most popular routes for hikers and intermediate to experienced bikers are our Lakeside Trails, which span 11-miles of moderately rugged terrain alongside beautiful West Point Lake.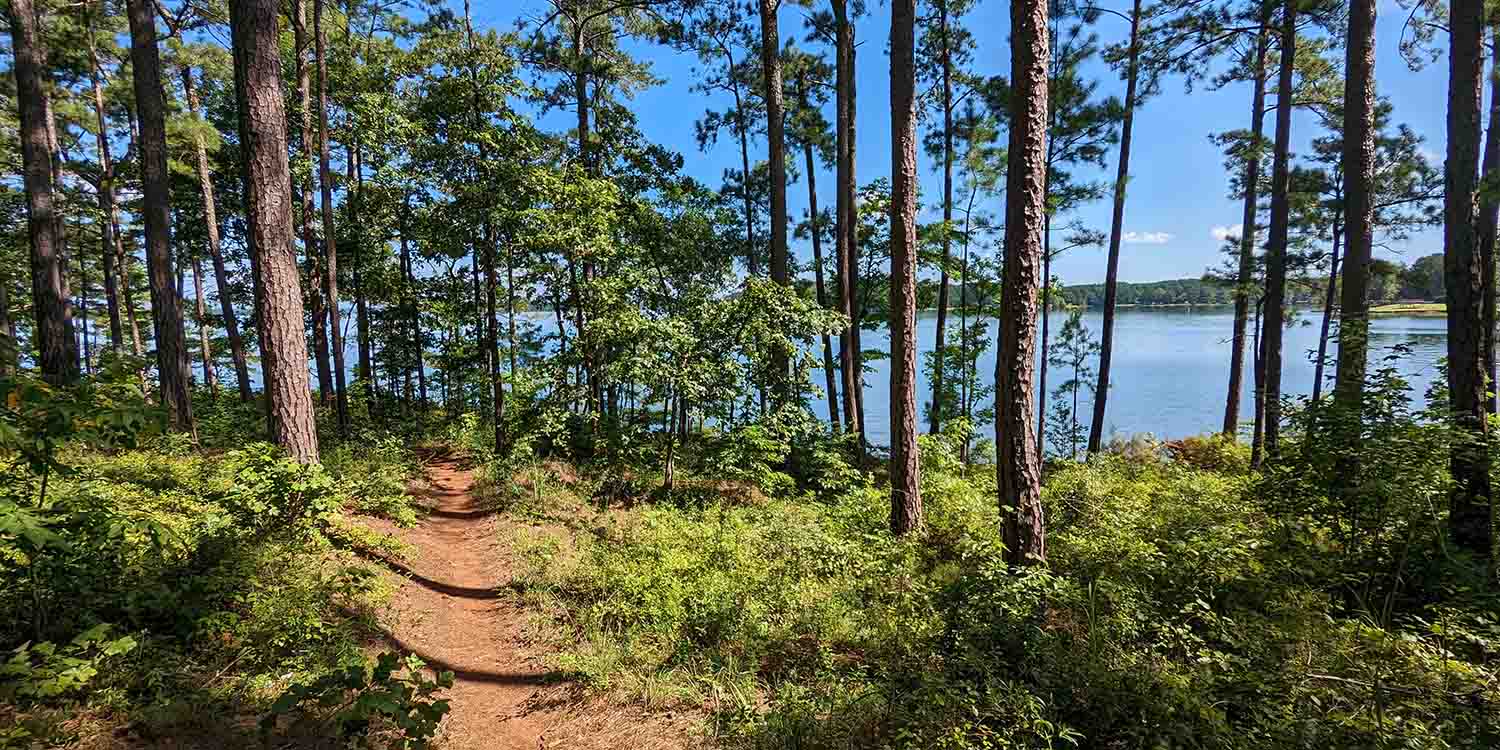 If you're looking for something a bit less strenuous, you might instead enjoy the West Point River Park Trail and/or The Thread. The West Point River Park Trail is a 2.9 mile trek that follows the Chattahoochee River with great water views, and The Thread is a winding, 12-foot wide path that weaves through the various parks and neighborhoods of LaGrange while featuring boardwalks, water fountains, art sculptures and access to many local roads if you wish to extend your walk or ride. 
If you're interested in biking but don't have your own gear, Golden's Bike Shop is your go-to place to rent a bike. Depending on the route you're taking, you can choose from mountain bikes, fitness bikes, road bikes or thread cruisers—all of which are available at excellent rates.
Golf
---
If you associate a good guys trip with golf, The Fields Golf Club is perfect for you. Located just south of LaGrange, this 18-hole, links-style course has it all: wide open fairways, fescue rough, quick greens and multiple holes inspired by famous British courses. With highly affordable weekday and weekend rates that include cart fees—as well as discounted afternoon tee times!—you'll likely want to play The Fields Golf Club more than once while you're here.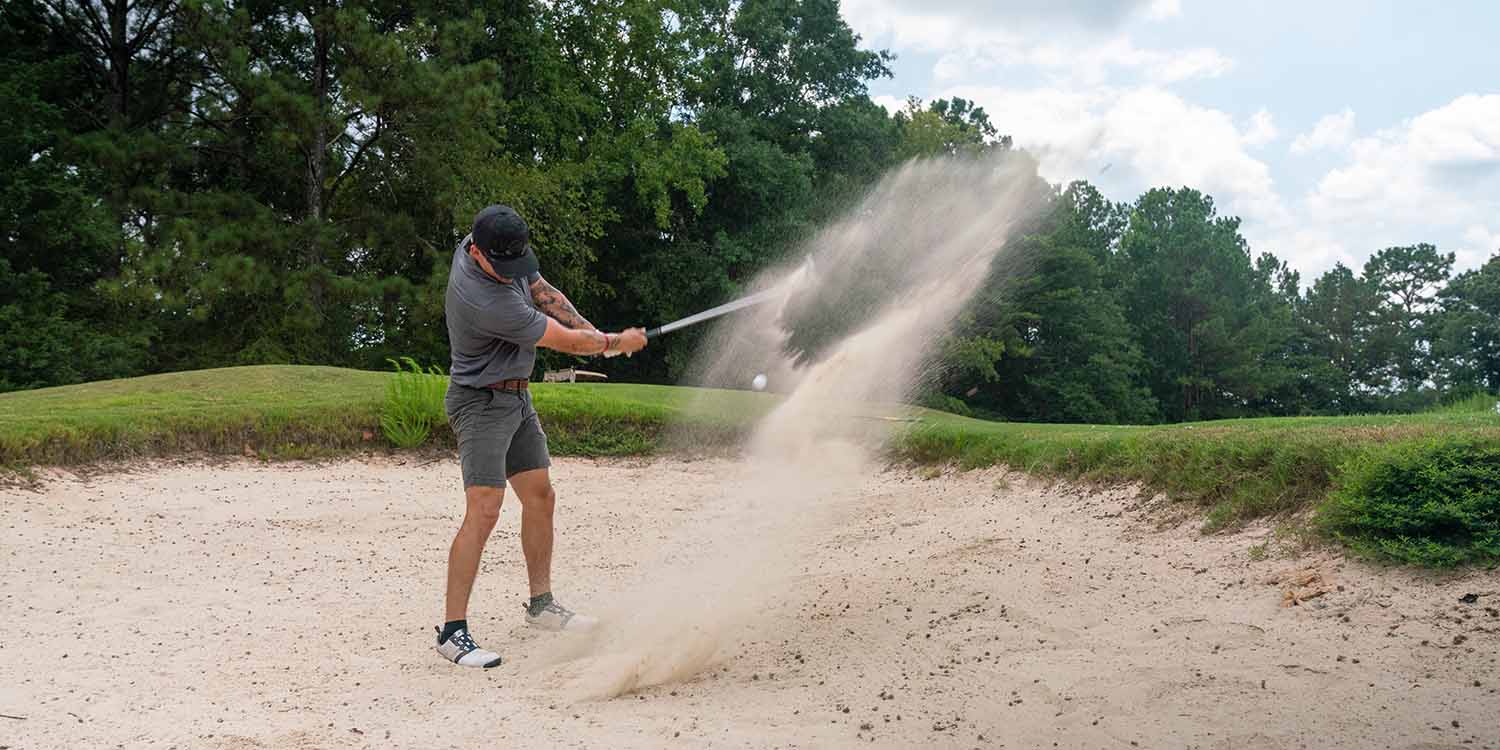 Food & Drink
---
With all the activities LaGrange has to offer, you're going to work up quite an appetite. Below are a few of the many locales at which you can grab a bite to eat and/or indulge in a beverage or two—perhaps even as part of a DIY pub crawl!
Karvelas Pizza Co.
---
If you love great pizza and wings, Karvelas Pizza Co. is your spot. Situated in downtown LaGrange, this restaurant is famous for its one-of-a-kind pizzas—including 11 creatively topped specialty pies and a customizable "build-your-own" option—as well as regular and boneless wings tossed in one of 13 hand-crafted sauces ranging from mild "Lemon Kristal Pepper" to fiery "Hotlanta." In addition, you can pair your main course with fried pickles, garlic bread and/or french fries—and wash everything down with your choice of soda, tea or domestic and craft beer. With its prime location, laid-back vibe and large indoor dining space, Karvelas Pizza Co. is great for groups looking to refuel during or following a day of activities.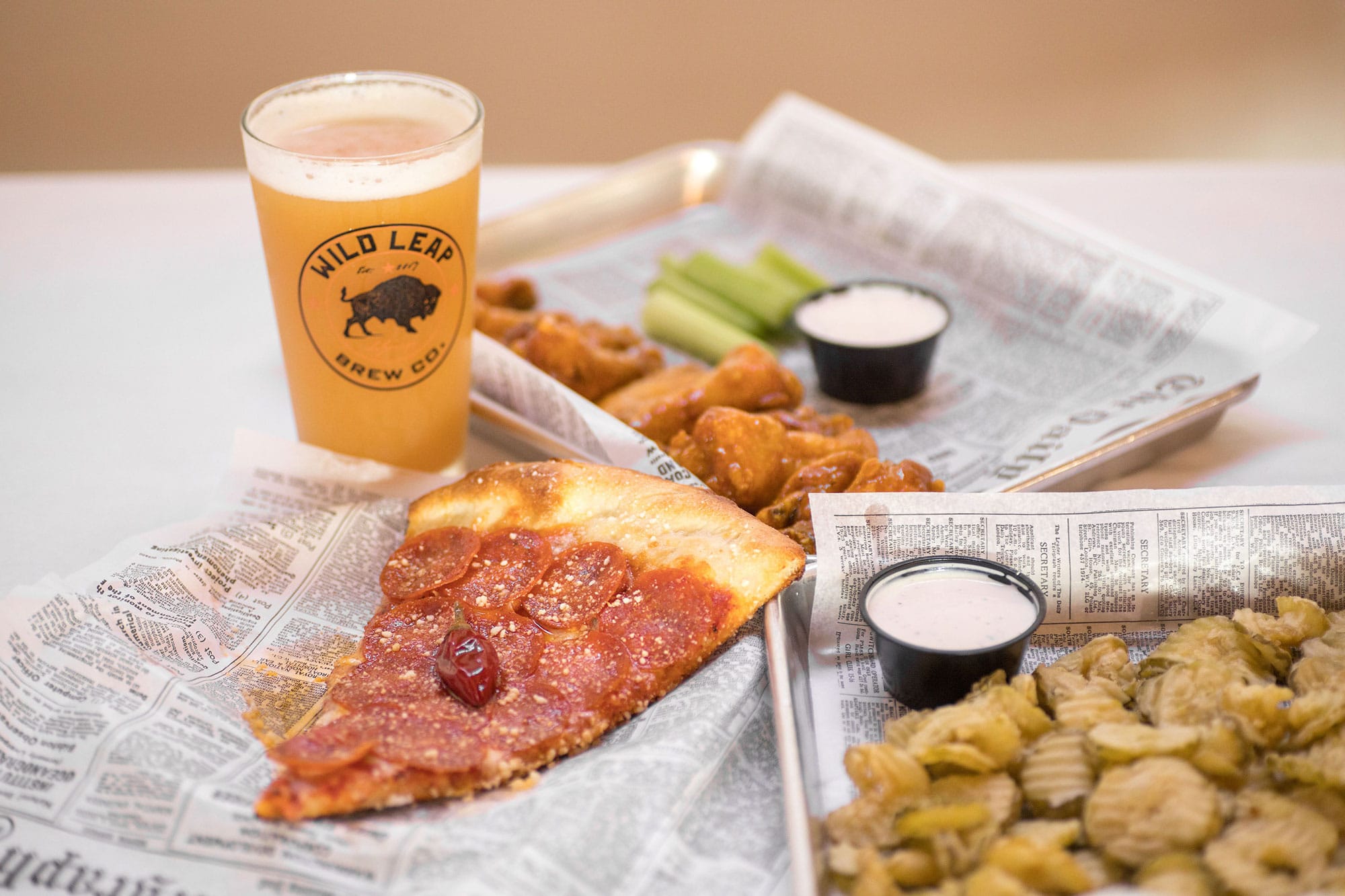 Wild Leap
---
What's a good guys getaway town without a local brewery (or two; also see Beacon Brewing Co. below)? Opening downtown in 2017, Wild Leap was LaGrange's first brewery—and it has since made a name for itself by being voted America's Best New Brewery of 2019 by USA Today, as well as winning three medals in the 2020 U.S. Open Beer Championship. In addition to featuring a continually evolving assortment of ales, IPAs, goses, stouts and porters, Wild Leap crafts its own vodka in-house and offers several specialty cocktails that are perfect for those who desire something a bit stronger than brew. All of these libations can be enjoyed in a spacious outdoor courtyard (complete with firepits and heaters for cooler temperatures).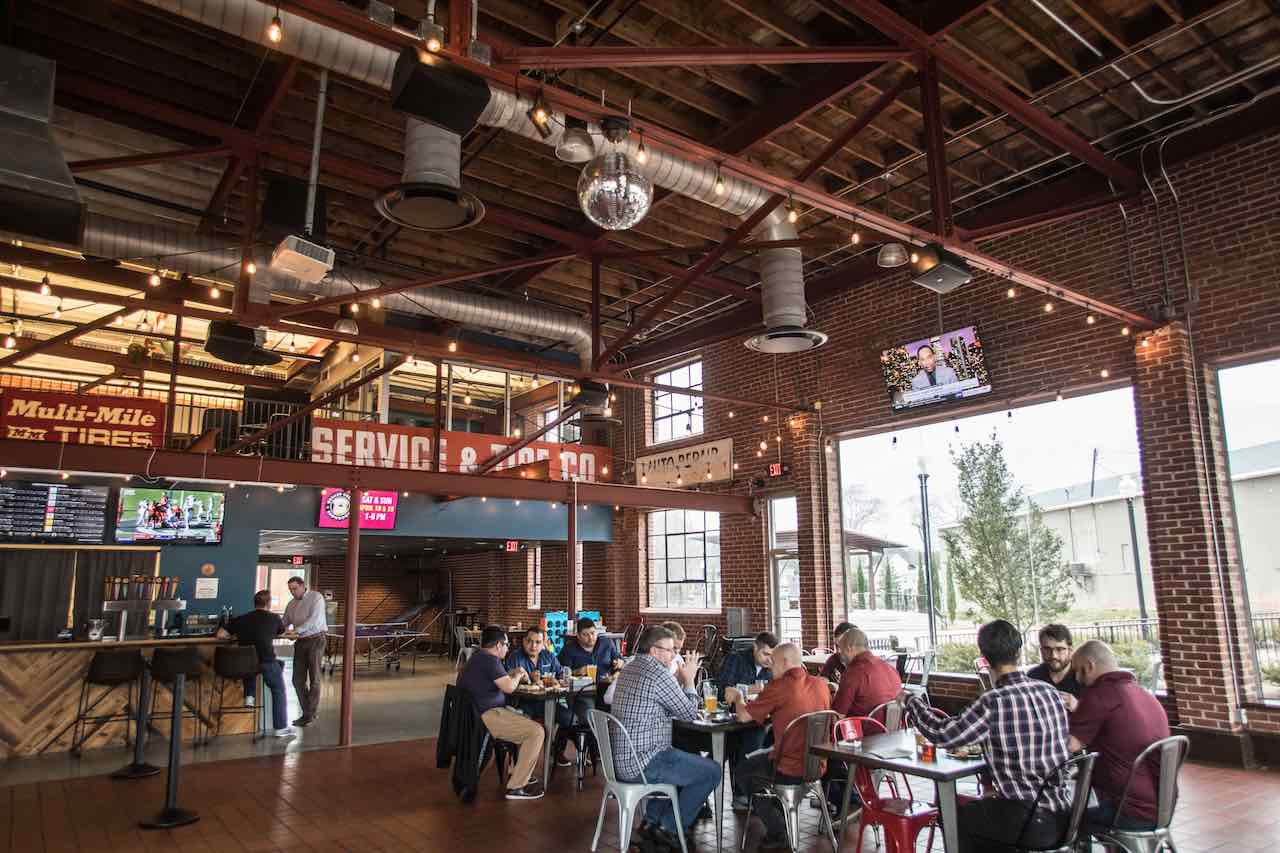 Beacon Brewing Co.
---
Why not visit both breweries while you're here? Located in Hillside—a historic neighborhood of LaGrange that once housed a thriving textile industry—Beacon Brewing Co. blends nostalgia of the area's past with modernization and innovation to create an atmosphere perfect for sipping everything from IPAs, saisons and lagers to experimental brews inspired by traditional Bavarian- and Belgian-style beers. Beacon also offers a complete menu of Southern-infused Asian cuisine featuring tacos, smoked wings, burgers, grilled cheeses and Wagyu beef hot dogs—which, if you're unfamiliar, is world-famous premium beef sourced from Japan. On Sundays, you can enjoy your brews and food while listening to live music and, depending on your timing, taking advantage of bottomless mimosas from 2–3pm.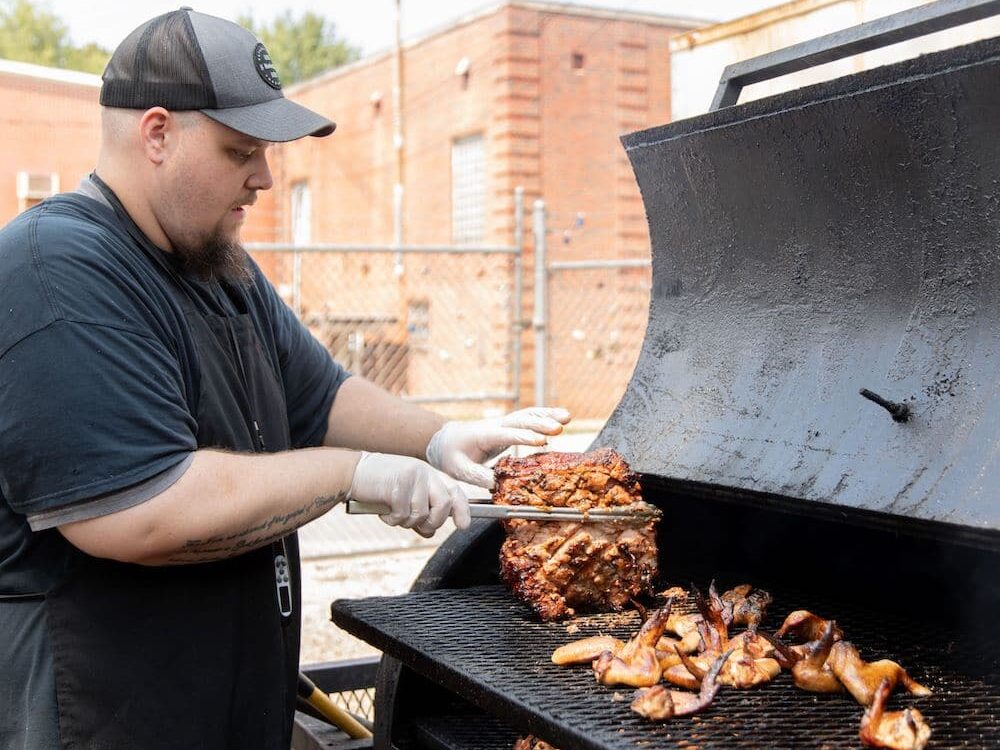 For a complete list of places to satisfy your palate, check out our page devoted to food and drink in LaGrange.
Lodging
---
From campgrounds and RV sites to cabins and hotels, you have a place to stay in LaGrange. Depending on the size of your group and the type of guys weekend you have in mind, below are some excellent choices for lodging.
Camping & RV'ing
---
Camping or RVing in LaGrange are always great options, as you can enjoy the serenity and seclusion of nature while still remaining in relatively close proximity to the city center and area attractions. In fact, most campgrounds are located about 30 minutes or less from every activity and venue highlighted above.
---
Open from March until early September, Holiday Campground is situated right on the shores of a forested peninsula jutting into West Point Lake. This campground is tent- and RV-friendly, and it offers beautiful views and seamless access to the water from 112 campsites and two group camping areas—the latter of which may be optimal if your crowd is on the larger side. Both electric and non-electric site options are available, and when you're not relaxing lakeside or hanging out in or on the water, there are tennis courts and basketball courts available to play pickup games.
---
Another top tent- and RV-friendly campsite is the Whitetail Ridge Campground, which is open March through November. Also positioned along the West Point Lake shoreline, this campground features 58 sites with hookups for electricity and water, as well as hot showers that can come in handy after a long day of activities. Of course, the nearness to the lake also affords easy access to the water for shoreside fishing, swimming and other aquatic-related activities.
---
Located just a bit south of the previous two sites is the tent- and RV-friendly R. Shaefer Heard Campground, which is open year-round and also abuts West Point Lake. Key features of this park include over 100 campsites with water and electricity hookups, numerous nature trails, showers, a tennis court and wonderful views of the lake and Chattahoochee River. Additionally, R. Shaefer Heard Campground has a boat ramp, making it an enticing spot if you have your own vessel(s).
---
Holiday, Whitetail Ridge and R. Shaefer Heard are simply three of many campgrounds and RV-sites throughout the area. For more recommendations, check out our RV guide for LaGrange.
Cabins & Lodges
---
If you're interested in enjoying nature while still having access to the comforts of home, Highland Pines Resort and Marina has you covered. The marina features a number of lakefront cabins and cottages equipped with full kitchens, grills, cable TV and high-speed internet. If your group is on the larger side, there are also spacious chalets available that can sleep up to eight people and feature large lakefront decks perfect for grilling (perhaps even your freshly caught fish!), having a beer and/or simply hanging out. When staying at Highland Pines Resort and Marina, you'll also be able to enjoy a private beach, several nature trails and, of course, easy access to boat and watercraft rentals.

Hotels
---
Want to be close to the main drag? There are numerous hotels downtown and just outside of the LaGrange city center, including a Courtyard Marriott, Wingate, La Quinta, Home2 Suites, Hampton Inn, Holiday Inn Express and more. Depending on which venue you choose, you can enjoy amenities such as fitness centers, pools, relaxing patios, lobby food/beverage areas and complimentary breakfasts—just to name a few. For a full list of hotel options, take a look at our page on where to stay in LaGrange.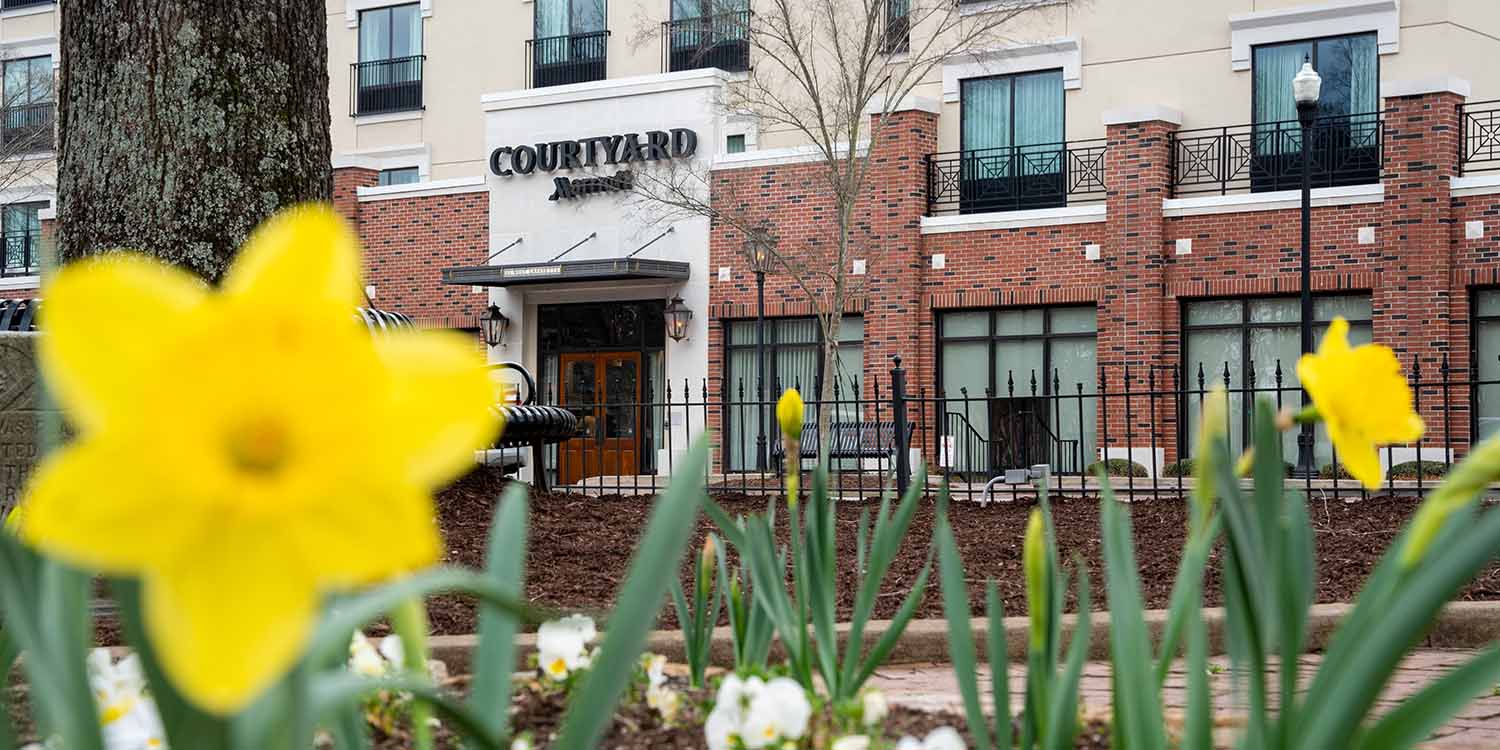 What Else Is There to Do in LaGrange?
---
If you haven't found just what you'd like to do on a guys trip, or if you wish to add more to your itinerary, check out some other things to do in LaGrange. With all our city has to offer, we're certain LaGrange can check every box for your weekend getaway with the boys—and for many more trips to come!