Wild Leap Brew Co.
---
Just south of downtown LaGrange sits Wild Leap. Their approachable beers have quickly spread in popularity and they were voted USA Today's Reader's Choice for best new brewery in the U.S.! Their taproom is a great place to sample their collection of craft beer as well as cocktails made with 8x distilled Wild Leap Vodka.
Located in the renovated 1940s Westbrook Service and Tire Co., a glass wall allows viewing of the brewing and canning facilities. Inside, a large bar showcases their beautiful taps. Their huge patio is perfect for sitting with your canine companion and enjoying a flight of delicious, locally-crafted brews!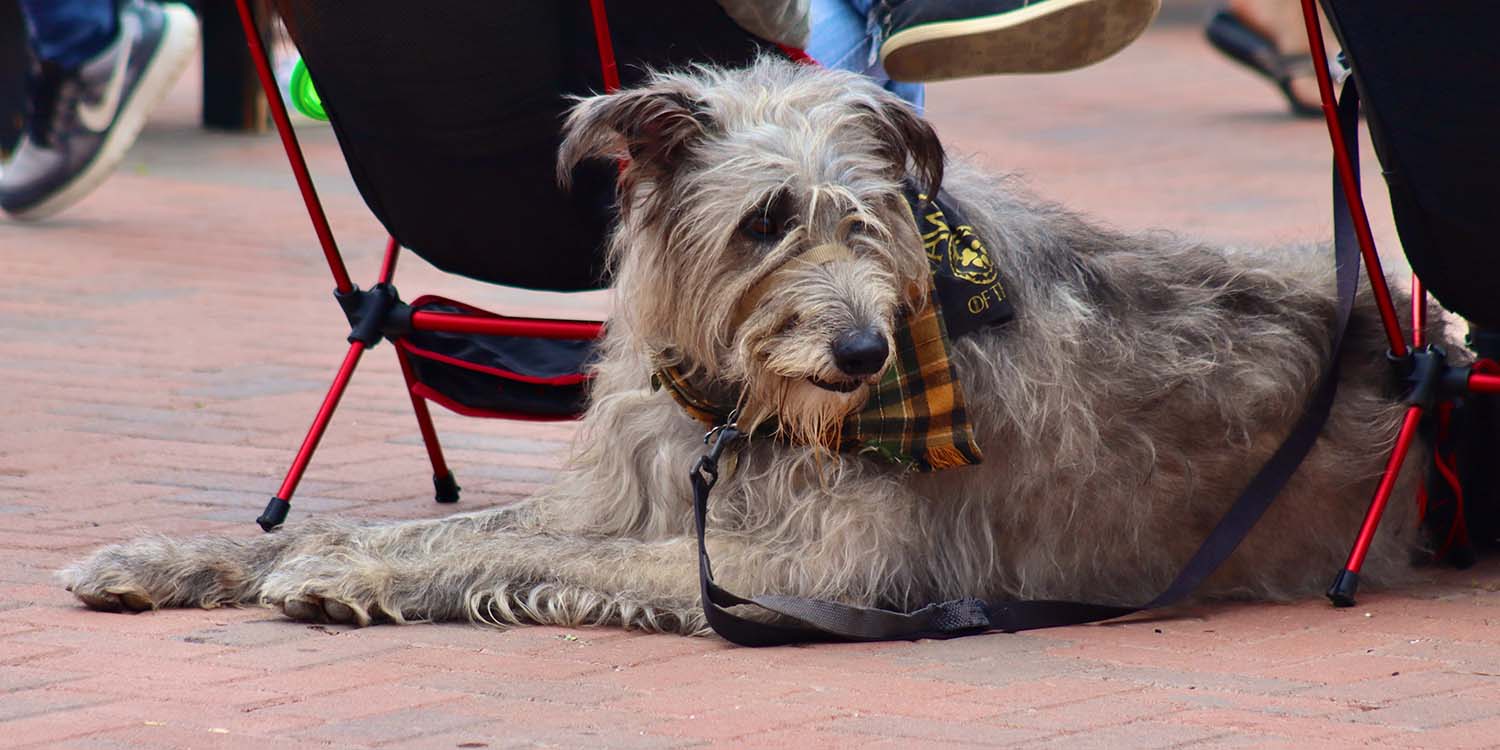 Southbend Park
---
Situated within the downtown area of LaGrange, Southbend Park is a brand new, beautifully landscaped park complete with huge playgrounds, a dog park and skatepark. The park also sports a pavilion and plenty of seating and green space. Southbend was built on 12 acres and is a favorite for locals and visitors. The dog park is expansive and offers separate areas for small and large dogs. Bring your pet to meet new friends at the dog park!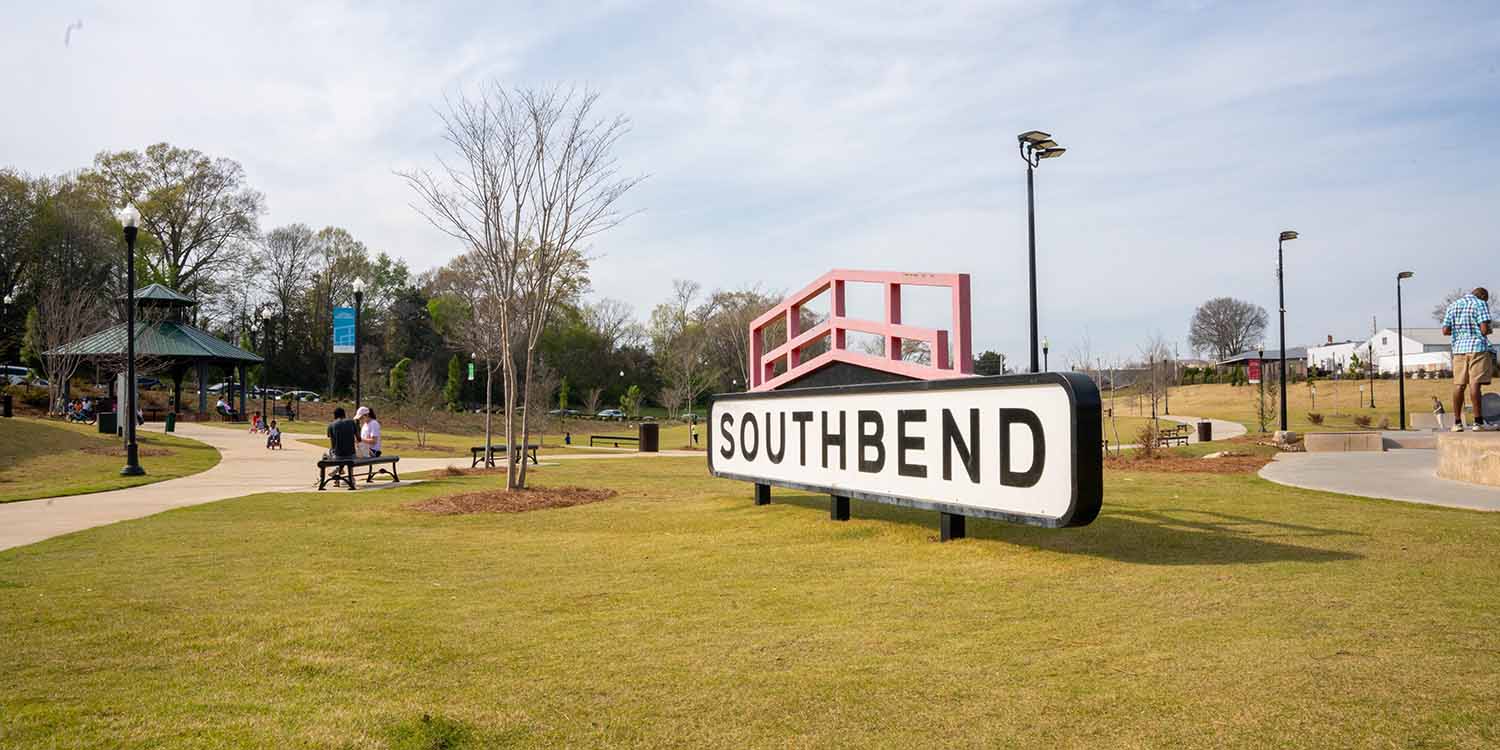 Beacon Brewing Co.
---
Beacon Brewing Co. is LaGrange's first brewpub, featuring distinctive beers and a fusion of Asian and Southern cuisine. The entire brewpub is dog-friendly (in fact, they built their kitchen in a separate building just so that they could legally invite dogs into their space)! Beacon focuses on extraordinary, experimental beers with distinct flavors, drawing inspiration from traditional Belgian and Bavarian styles. Beacon is the perfect place to enjoy a unique experience in beer and cuisine, made better by the dog-friendly environment!
LaGrange College Campus
---
The campus of LaGrange College is rich with 187 years of history in buildings old and new. Bring your dog to play fetch on The Quad, the open lawn between Candler Hall and Hawkins Hall. Nearby, you'll want to see Smith Hall and the College Chapel. The main portion of Smith Hall was built in 1860 and the building served as a confederate hospital during the Civil War. LaGrange College Chapel was completed in the 1960s and includes windows from LaGrange's original Methodist Church, dating to 1898, as well as stones from the Temple of Apollo at Corinth (built in 540 B.C.) and Saint George's Chapel in Windsor (built around 1348).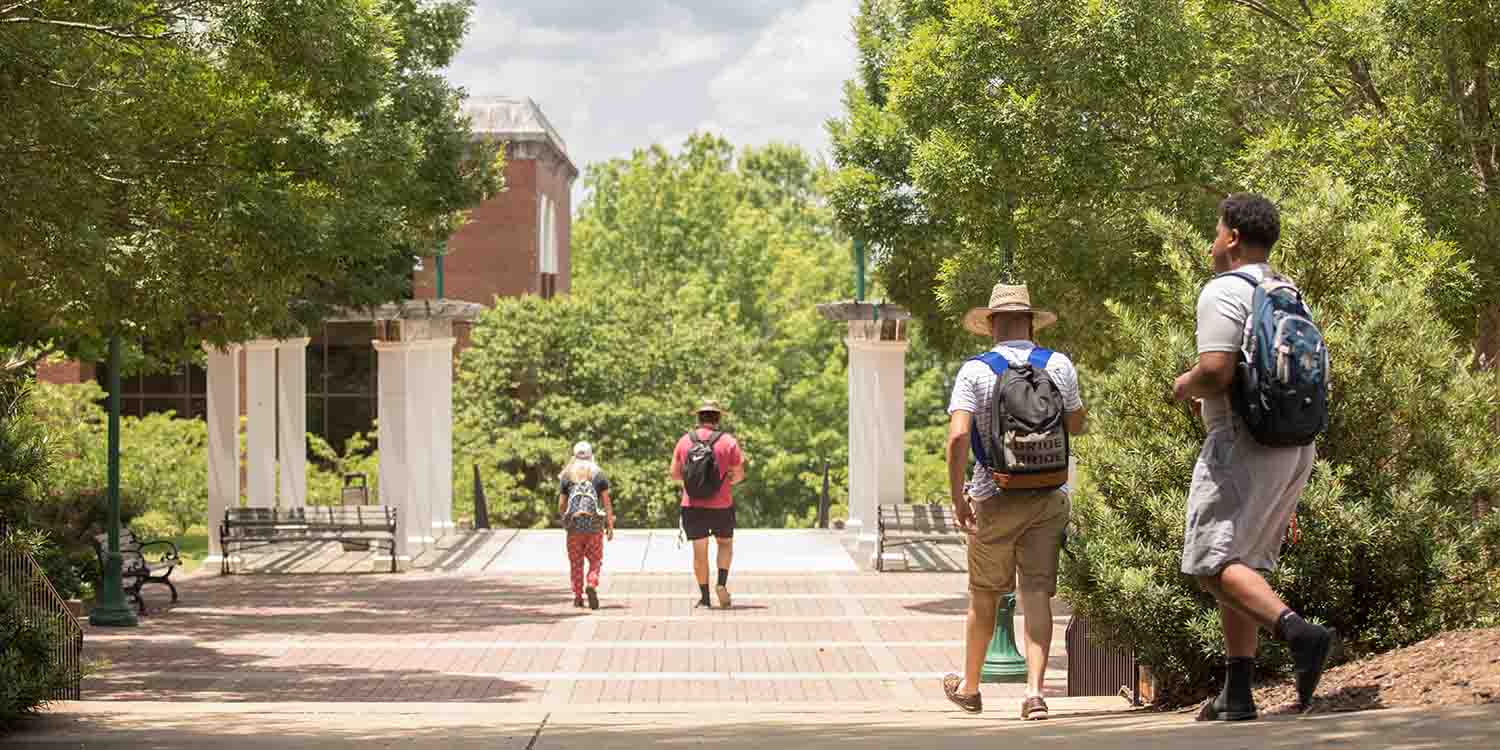 Lafayette Square in downtown LaGrange
---
Lafayette Square sits in the heart of downtown LaGrange and has witnessed much of the town's history. The most popular feature in our square is the fountain, named for Revolutionary War hero Marquis de Lafayette. The fountain is a beautiful place to sit and relax with your pet and to take photos. To see the work of one of LaGrange's most influential figures, look no further than the East side of the square, which was built by engineer Horace King. When King died, his funeral processed around this square while LaGrange residents came out to pay their respects.
Downtown LaGrange is home to an impressive variety of restaurants and shops. While many shops and restaurants don't allow pets, the area is a perfect place to walk your dog and window-shop. Additionally, you will find pet-friendly patios at restaurants Mare Sol and Brickhouse Grille. Mare Sol serves Mediterranean American Cuisine and has sixteen craft beers on tap as well as over 100 wines. Brickhouse has a great selection of freshly prepared favorites such as burgers, steaks, wings, and salads.
Lafayette Square and the downtown area are leashed areas, so always make sure to keep your furry friend properly leashed!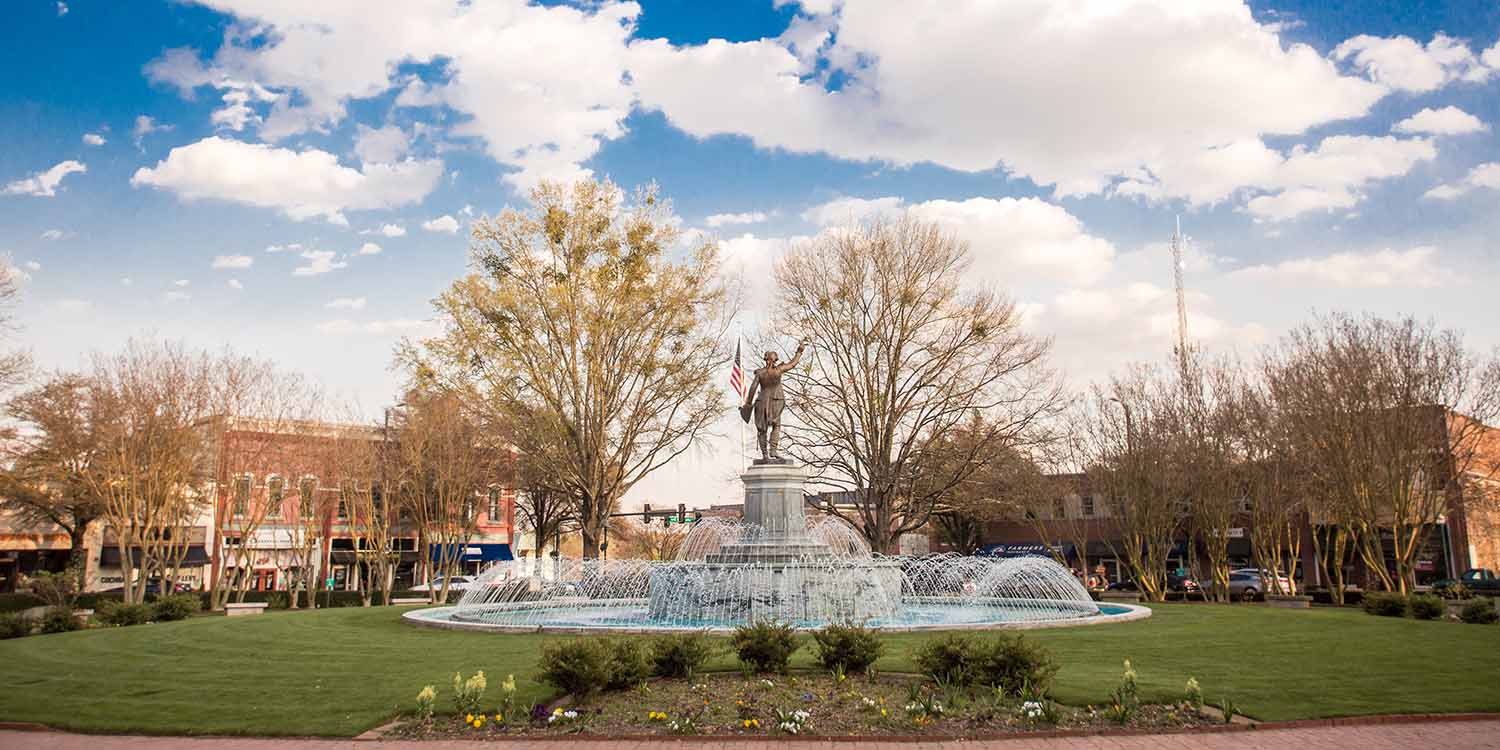 West Point Lake
---
Stunning West Point Lake boasts over 500 miles of shoreline, creating endless opportunities for exploring and playing with your pet. Your dog will love splashing and fetching sticks off the docks, playing and burning energy while you soak up the Georgia sun and enoy the scenery. Surrounded by deep forests and rolling hills, West Point Lake is a great place to watch for wildlife.
The lake's shore is home to deer, turkey, and foxes who can be spotted by careful observers, and the lake is a common destination for Georgia birdwatchers. Spring offers chances to see eagles nesting and hatching their young and fortunate visitors may catch the sight of osprey diving for their dinner! In winter months, watch for the lake loons who fly south for the warmth of a Southeastern winter.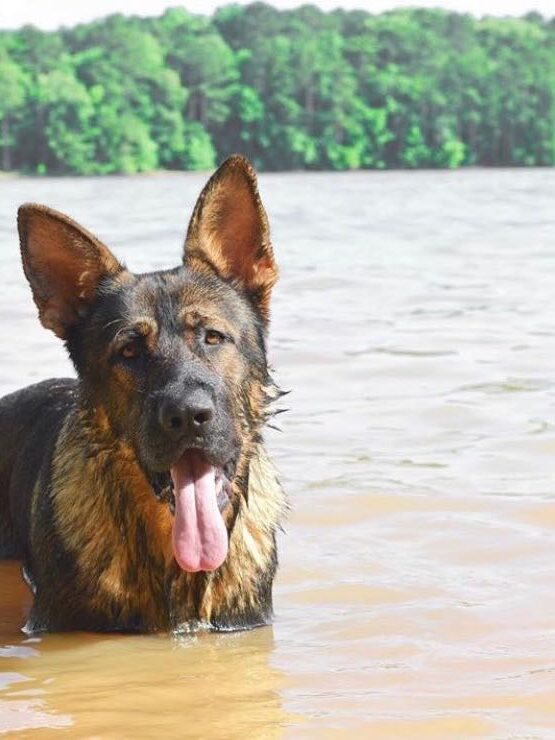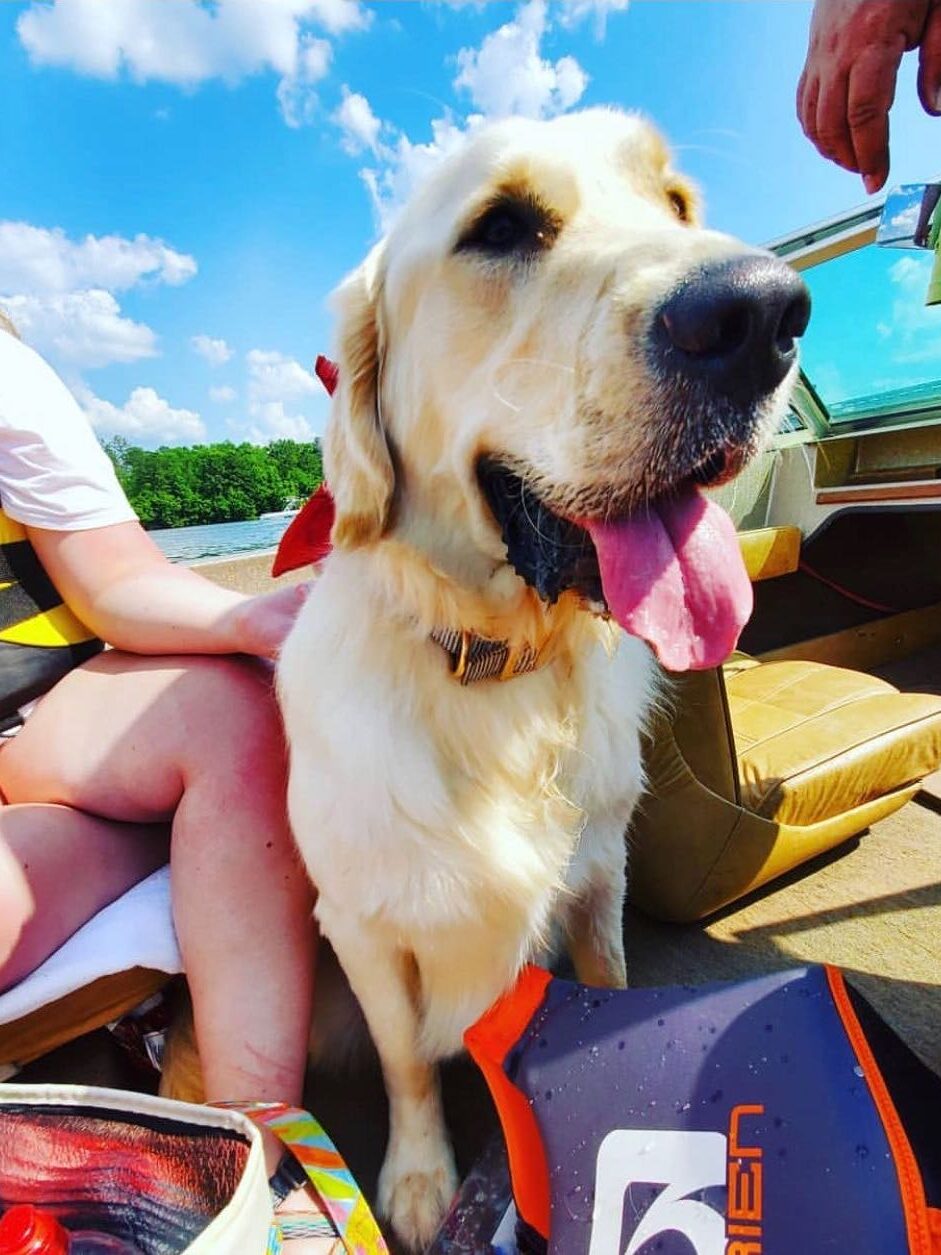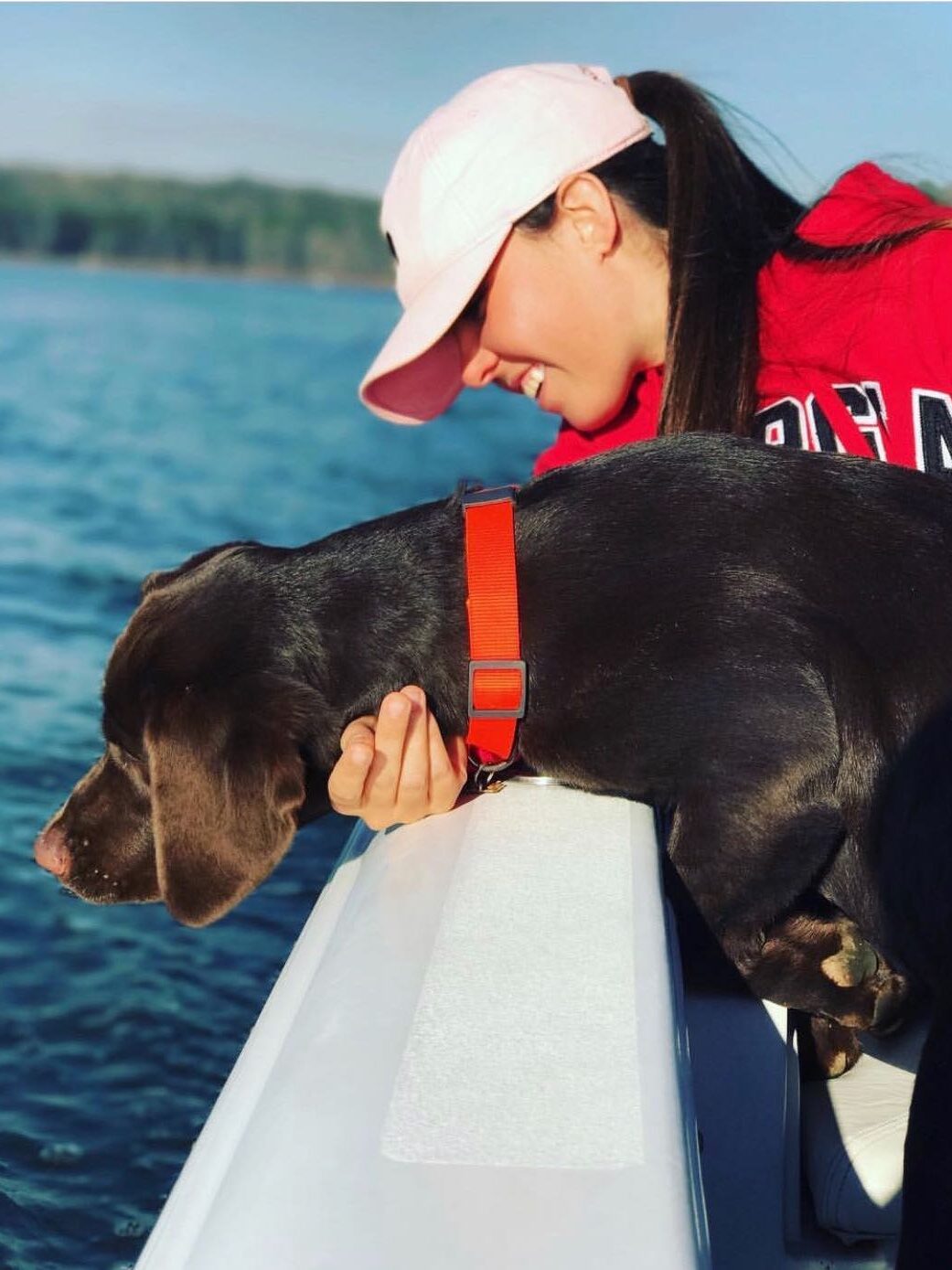 The Thread
---
The Thread, LaGrange's multi-use trail system, is the perfect way to get in some exercise with your pet while seeing LaGrange. The current 7+ miles of trails wind around Granger Park, through beautiful LaGrange College Campus, and past historic LaGrange homes. Plan an evening walk to catch one of our beautiful Georgia sunsets. Bring your family and your dog to explore LaGrange from The Thread!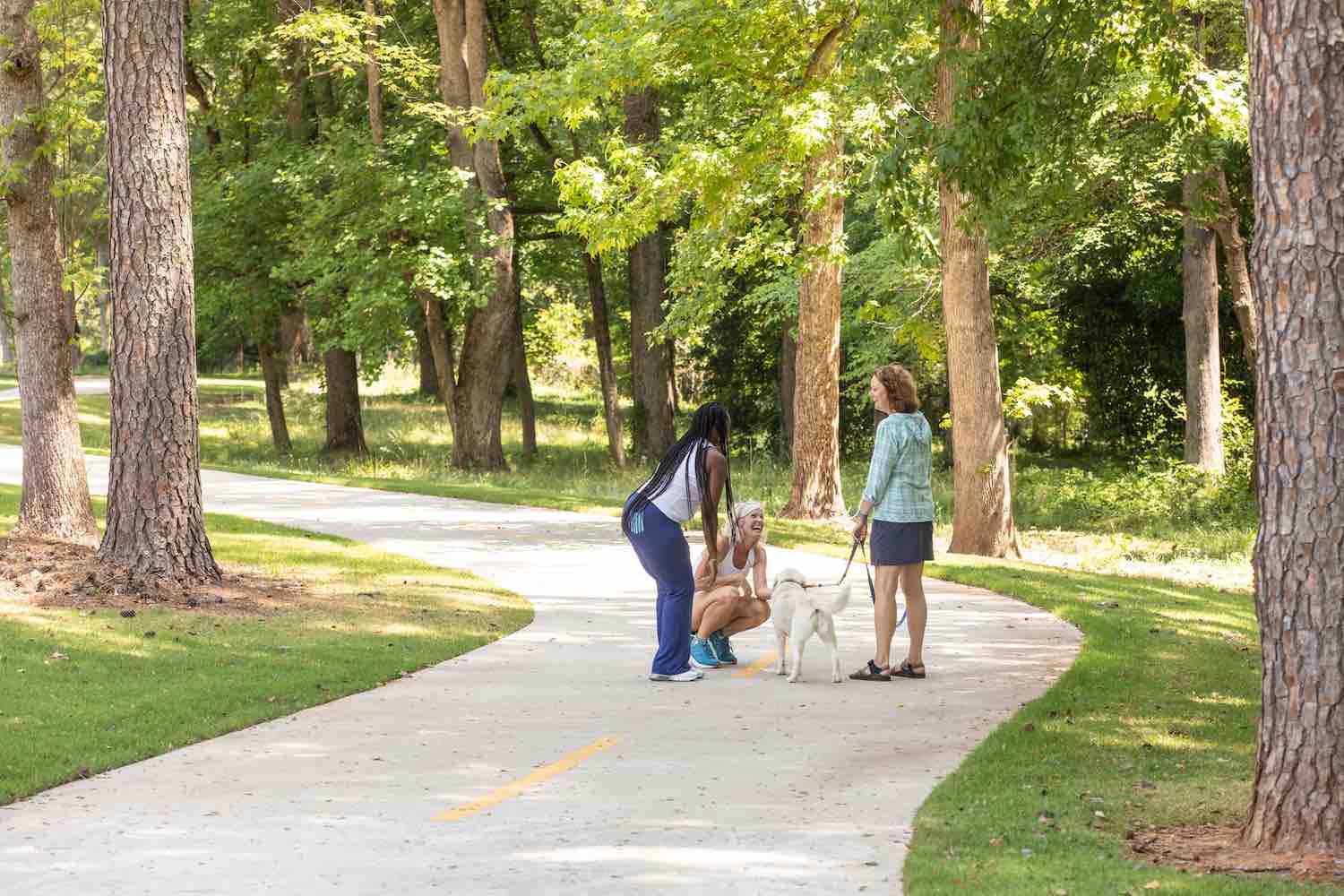 Callaway Memorial Tower
---
If you're looking for a dog-friendly place to take photos, have picnics, or experience local history, look no further than Callaway Memorial Tower, also known as the Callaway Monument. It was built in a historic mill village of LaGrange in 1929 as a tribute to textile manager Fuller E. Callaway. The textile mills were integral to the development of Troup County and much of our history occurred at these mill sites. The tower is patterned after the Campanile of St. Mark's Square in Venice, Italy. The Callaway Monument is surrounded by a gorgeous green lawn perfect for picnicking, sunbathing, and playing fetch!
Pet-Friendly Accommodations
---
Home2 Suites is a highly rated all-suite hotel located in LaGrange. Each suite features free Wi-Fi, kitchenettes, and living areas with flat screen TVs and sofa beds. You'll also have access to an outdoor pool and a fitness center! Home2 Suites is pet-friendly and allows pets for an additional fee; make sure and let them know you'll be bringing your pet when you make a reservation.
Highland Pines Resort & Marina is located on beautiful West Point Lake in LaGrange and features pet-friendly rental cabins and cottages. Your spot on the lake allows views of beautiful sunrises and sunsets, options for boating and fishing, and you'll be a short car-ride away from LaGrange's many attractions, restaurants, and shopping options!
Pine Mountain RV Resort is in nearby Pine Mountain, Georgia and offers cabin and yurt rentals. In addition to beautiful scenery, you'll have access to a fitness room, pool, hot tub, steam showers and a lounge! Make sure to let staff know that you'll be bringing your pet with you so that they can reserve one of their pet-friendly cabins or yurts for you!
Other pet-friendly accommodations in LaGrange include the Baymont Inn, LaQuinta Inn & Suites and the Quality Inn.
There's plenty of LaGrange that you can explore with your pet by your side! Whether you're a history buff, craft beer enthusiast, or nature and fitness fanatic, you and your pet will have a wonderful time exploring LaGrange, Georgia!