Sweet Sounds At Sweetland
---
What was once the City Park and anticipated hangout spot is now home to the hangout spot we know and love, Sweetland Amphitheatre. Built in 2016, Sweetland sits nestled on LaGrange history and is the largest music venue in town! The original pavilion is now rehabilitated and expanded, capturing the park's history right as you walk in. Sweetland offers 2,500 seats and a large, bright green lawn for you and your crew to sit and take in the performance. Big-name musicians ranging from Gladys Knight to Willie Nelson have taken on the Sweetland stage producing star-studded shows. In addition, Sweetland is within walking distance of local restaurants, shops and hotels for you to visit. This venue and its nod to the city's history will guarantee a one-of-a-kind experience you do not want to miss.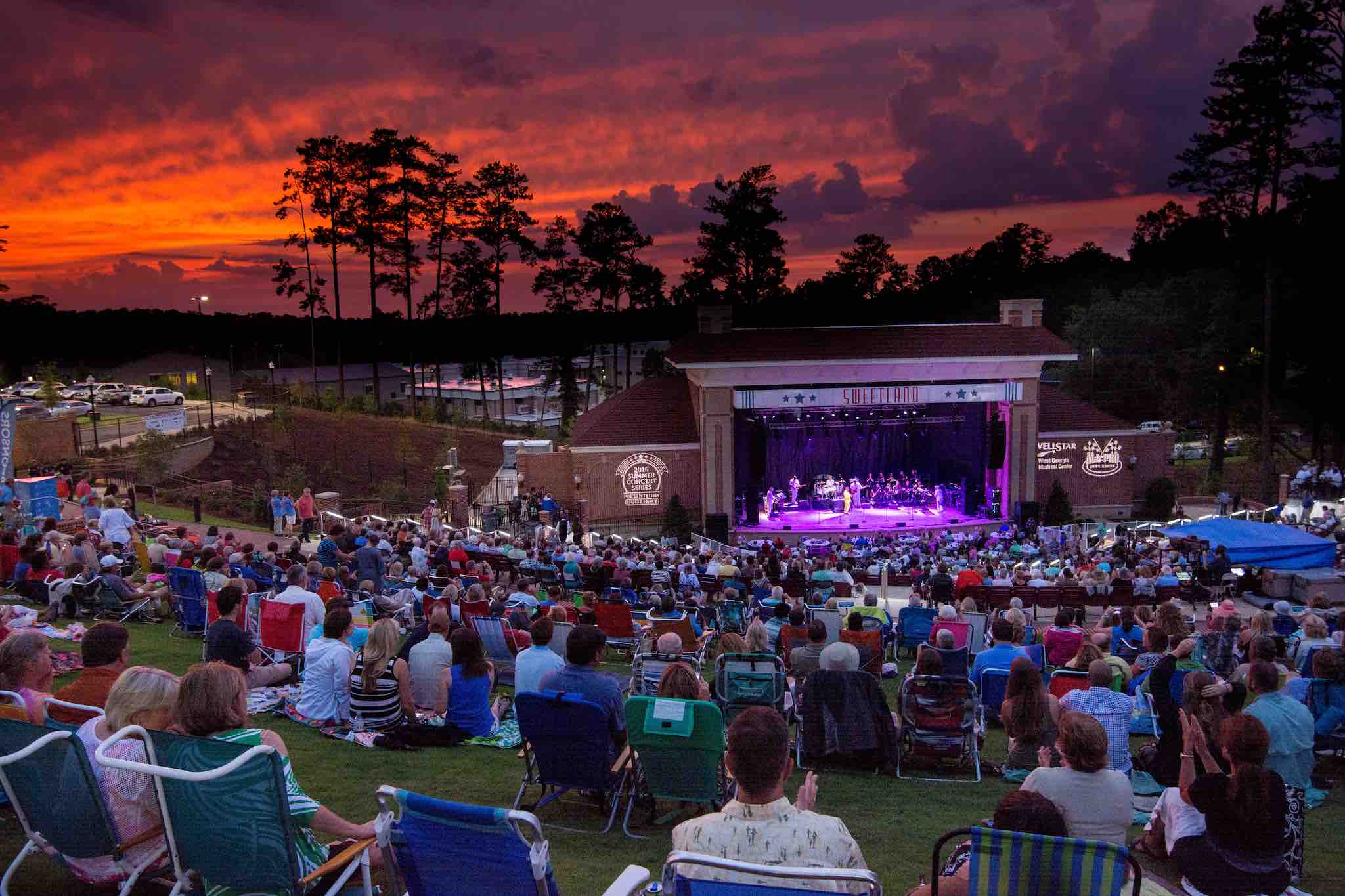 Intimate Shows At Pure Life House of Music
---
Pure Life House Of Music provides guests with an intimate music experience like no other. Located in the historic Hillside neighborhood of LaGrange, Pure Life's primary focus is the singer/songwriter and the performance. Family-owned and operated, Pure Life strives to promote development and originality while also supporting creativity throughout the community. It is about live, original music and providing a gathering place for friends to enjoy local, regional, national and international talent. Originally a warehouse, Pure Life House of Music is a 130-seat listening room providing an intimate setting for a unique and personal musical experience. Did we mention the wall of guitars? Every artist that has ever played at Pure Life gets to sign and leave an instrument, once again adding to the uniqueness of this venue.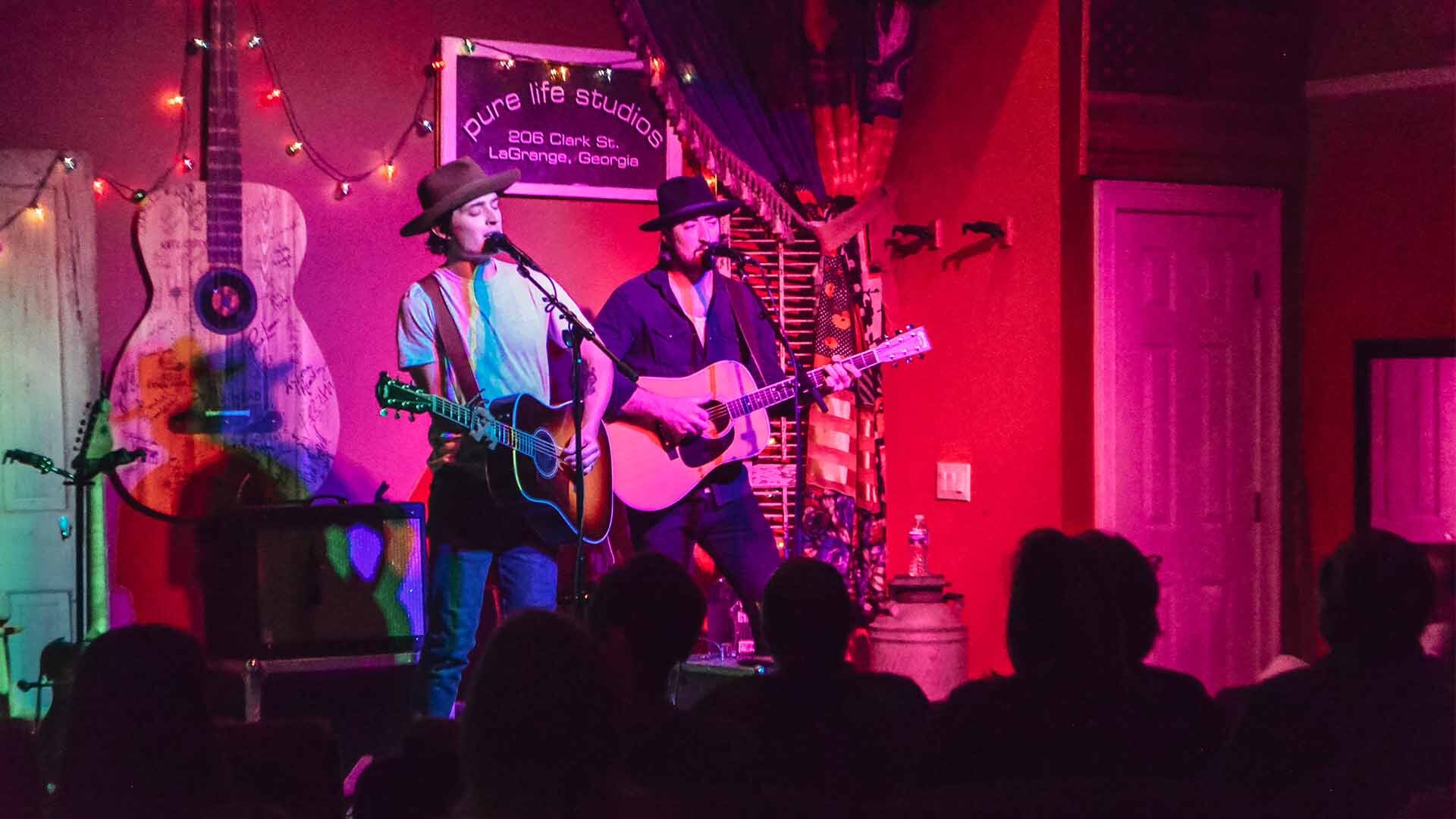 Sway Beneath Pecan Trees At Nutwood Winery
---
Sitting on ten acres of land surrounded by 200-year-old pecan trees is Nutwood Winery. Here you can enjoy quality time with friends and family outside or in the 6,000 sq. ft. tasting room with a full wine bar and ample seating. Their menu offers not only a varied wine selection ranging from merlot to chardonnays, but tasting trees that include your choice of five wines. Ever had a wine slushie? Yes, you read that right—wine slushies.
On top of their deliciously creative in-house wine slushies, Nutwood is known for hosting food trucks, market vendors and various rotating entertainment options to make visiting the winery an all-day, family fun event. Nutwood welcomes all ages, providing activities and open areas for the little ones to run and play. In addition to live music every Thursday and Friday Night and Saturday afternoon/night, Nutwood has hosted numerous live music events and concerts. As part of their programming, Nutwood hosts Music in the Vineyard, an open-air concert experience among the vineyards featuring live music from big-name and local artists for guests to enjoy. So gather your friends and family and see all this venue has to offer!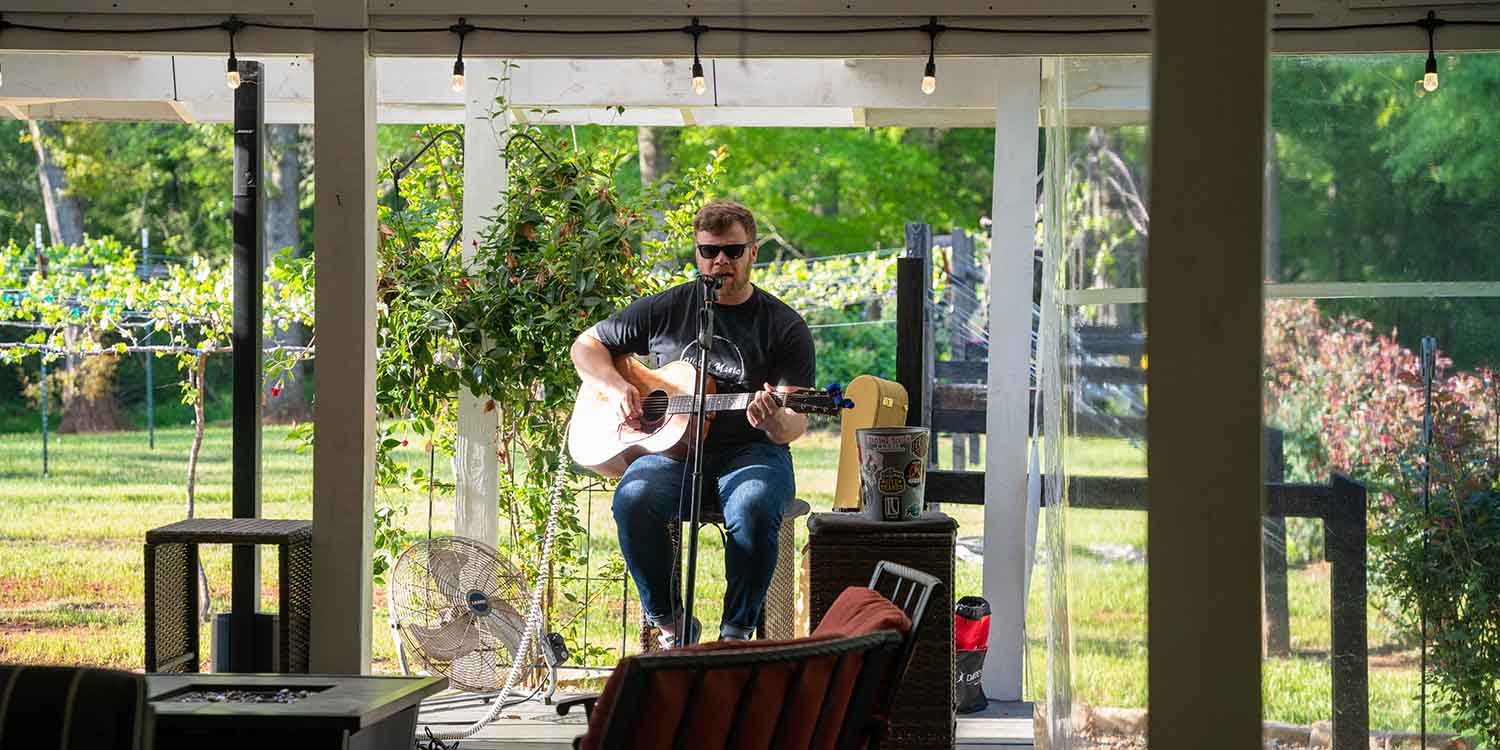 Fun Times And Nights At Wild Leap
---
When two friends passionate about beer and a brewer teamed up to open a brewery, they were not yet aware of the impact they would have on LaGrange and the beer industry. In search of the perfect space, the founders of Wild Leap began scouting buildings in LaGrange with the necessary assets to act as both a brewery, distillery and event space. It didn't take long before the two stumbled upon the old Westbrook Service & Tire Co.—a former tire service station housed an historic art-deco building with expansive square footage both inside and out. Working with locals and pivotal community leaders, the Wild Leap founders restored the 59-year-old building in a wild leap of faith. They preserved the space's charm, character and history, which later would earn Wild Leap an Award for Excellence in Rehabilitation. Once the venue was ready to serve guests from all over, Wild Leap was born.
Along with being the first brewery in LaGrange, Wild Leap offers a tasting room, pet-friendly outdoor courtyard, brewhouse and fun activities for all. As a family-friendly establishment, the brewery provides various activities for children, such as cornhole, board games and more. Known for its creative and easy-drinking craft beers, cocktails and handcrafted Vodka, Wild Leap is widely recognized for its events! From live music, themed parties, food festivals and more, everyone is sure to enjoy a fun-filled night of tasty beverages and music.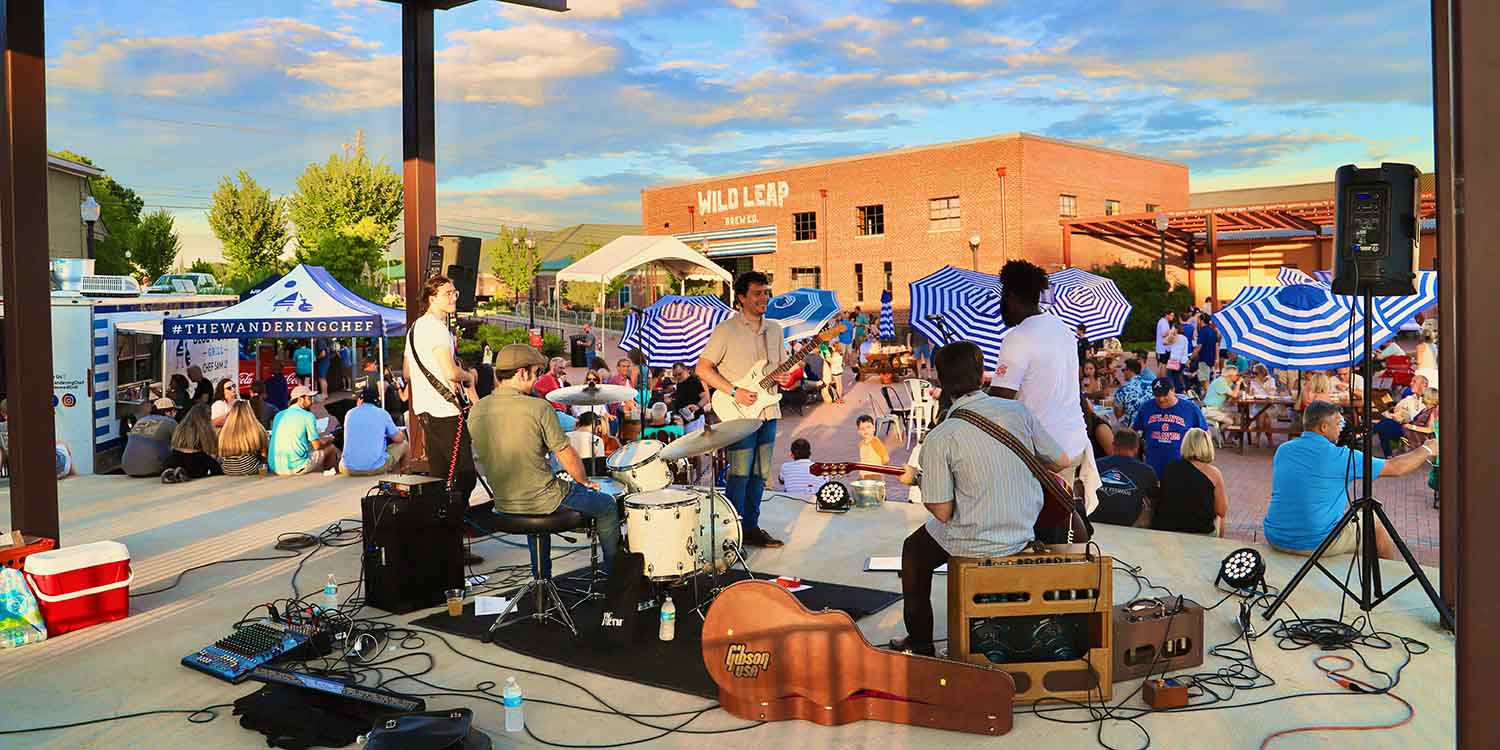 Brews, Bands and Artists At Beacon Brewing, Co.
---
Established in 2018, Beacon Brewing Co., located in the historic Hillside district of LaGrange, offers a creative and nostalgic atmosphere for the whole family to enjoy—even the dogs! With a fenced area for kids to play safely, you can enjoy a craft beer and delicious meal worry-free. Beacon's menu has a wide variety of traditional Southern dishes with a unique Asian twist. The teriyaki fried green beans taste like heaven in your mouth; some other favorites are fish tacos and yakisoba bowls. Besides good food, Beacon Brewing's extensive selection of unique and contemporary beers will have your taste buds thanking you! The brewery also offers live music every Sunday and other events surrounding beer and friends. Relax in a unique environment with delicious beer and good company!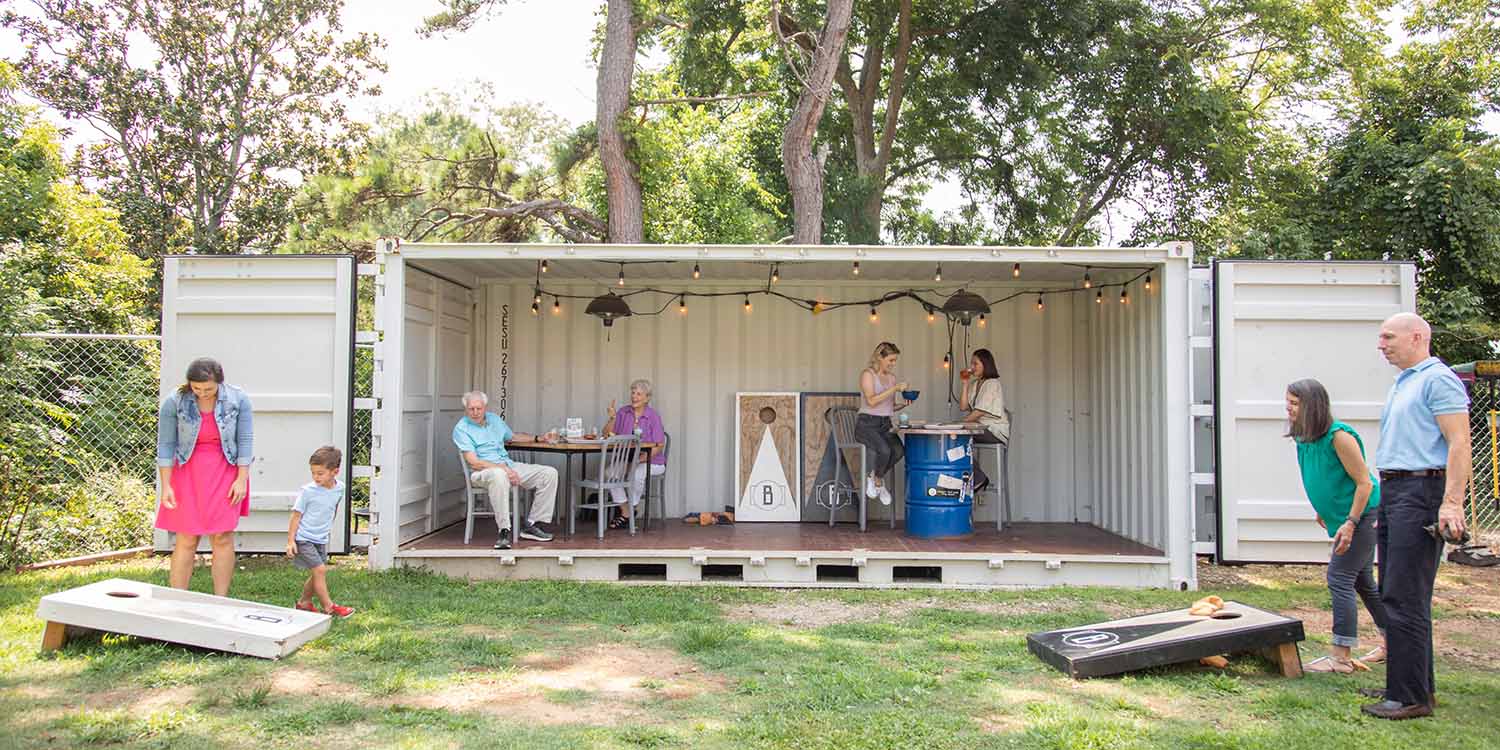 Live Music and Scenic Sips
---
Opened in 2023, PaBella's Winery serves multiple styles of wine in a spacious indoor/outdoor tasting space. Their impressive patio plays host to various live acts weekly, so be sure to check out PaBella's social media to see who's playing this weekend!
A rotating variety of food trucks ensure theres always a bite to be had, and PaBella's also hosts events like pop-up restaurants, celebrity chef takeovers and seasonal parties!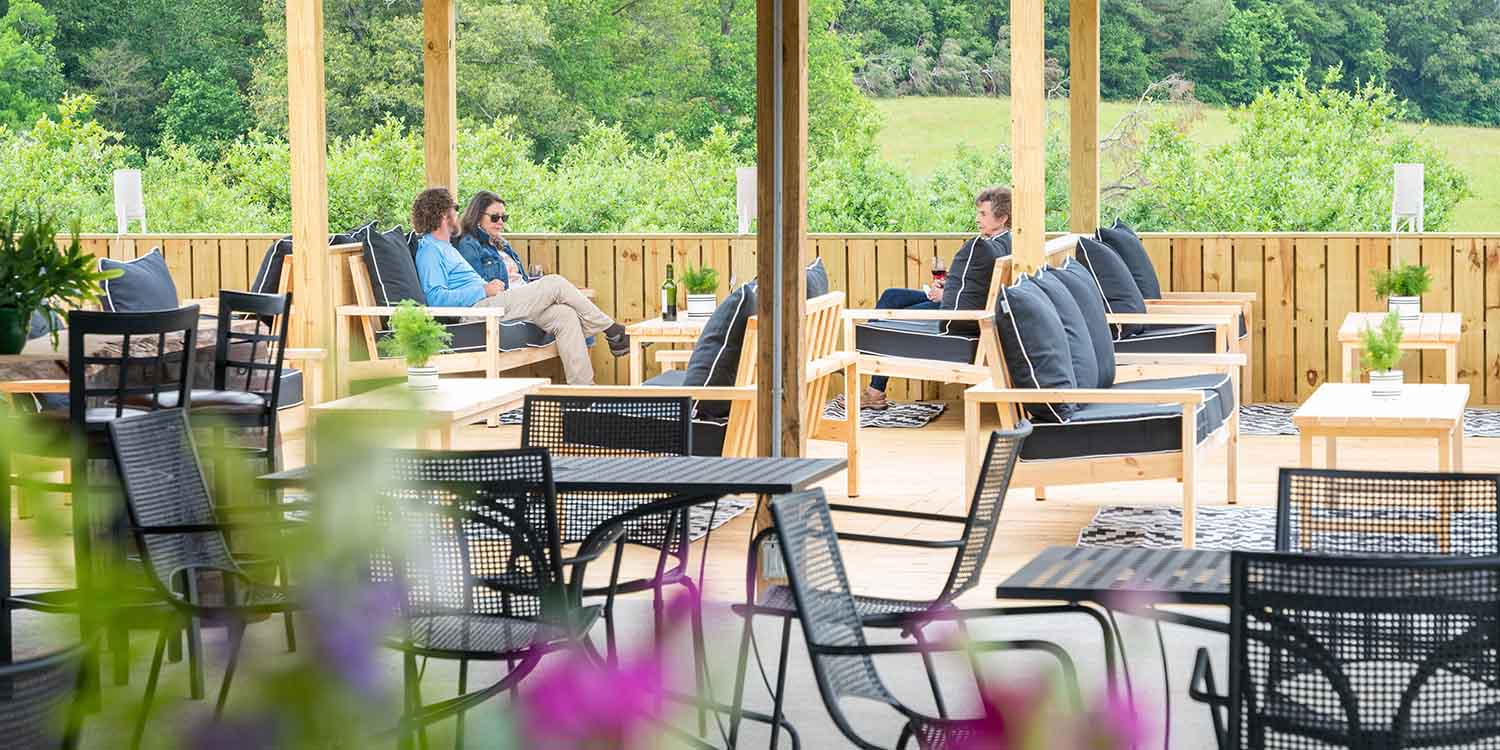 ---
The city's zest for live music offers something for your next girl's night out, family event or your classic rock music fix. Whether you're listening to music on the lawn of Sweetland Amphitheatre, swaying beneath the pecans at Nutwood with a wine slushie in hand or attending an intimate concert at Pure Life House of Music, you're sure to participate in an event to remember.