On top of this Southern town's history, cuisine, national landmarks and photo-ops, LaGrange, Georgia is a beautiful city brimming with live shows and unforgettable concert nights. Host to local talent and household names like Gladys Knight, Willie Nelson, Martina McBride (along with countless other legends) these are the summer shows you don't want to miss in 2022.
AUGUST 19 – BUDDY JEWELL
---
SHOWTIME
General Admission Entry: 7:00PM | Show: 7:30PM – 9:30PM
BYOB Available
One of the newest country stars and first-ever winner of the hit TV series "Nashville Star," Buddy Jewell is on the rise. His first release with Columbia Records, "Buddy Jewell" debuted at #1 on the Billboard Top Country Album charts, #13 on the Top 100 Pop Album Charts and certified Gold with over a million copies sold! If you're looking for a southern summer night, look no further.
AUGUST 20 – SARAH PEACOCK CO/HEADLINE WITH KRISTY LEE
---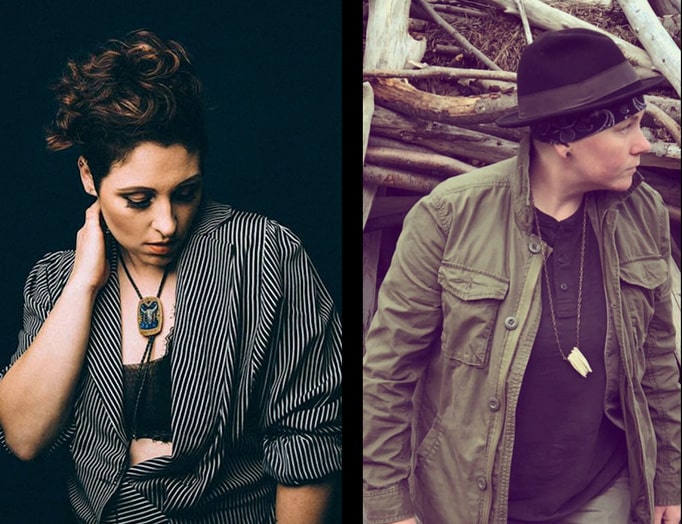 SHOWTIME
General Admission Entry: 7:00PM | Show: 7:30PM – 9:30PM
BYOB Available
Singer-songwriter Sarah Peacock draws parallels between current events and the 1692 Salem Witch Trials with the title song to her new record, Burn the Witch. Finger-picking guitar work cleanses the throat as her voice swells to mimic the havoc strewn through time. While her style is not easily defined, her storytelling prowess is irrefutably potent and unnerving.
Kristy Lee's penetrating voice and intense, soulful lyrics touch people down deep – in the places where only the best music can reach. Just like the Alabama backroads, she grew up on, her sultry voice wraps around your senses and takes you places you didn't know you were missing.
AUGUST 26 – JIMMIE ALLEN
---
SHOWTIME
Gates Open: 7:00PM | Show Starts: 8:00PM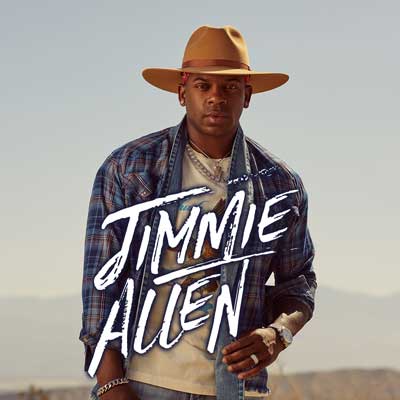 Signing with BBR Music Group's Stoney Creek Records, Jimmie Allen is a multi-platinum recording artist and songwriter, making history as the first Black artist to launch a musical career with two consecutive number one hits on his debut album. On top of making country music history, accruing millions of fans and working with some of music's favorite legends, Jimmie Allen continues his music career on stage and behind the scenes—working as Executive Music Producer for Netflix's series "Titletown High", competing in Dancing With The Stars for ABC, and beyond.
AUGUST 27 – JONATHAN BYRD
---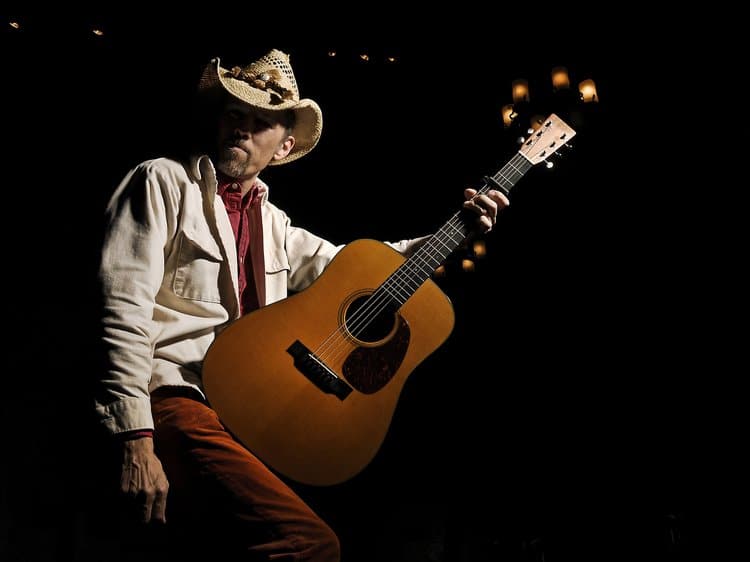 SHOWTIME
General Admission Entry: 7:00PM | Show: 7:30PM – 9:30PM
BYOB Available
Jonathan Byrd is a preacher's kid, Gulf War veteran, and award-winning songwriter with a near-cult following. With twenty plus years of touring and over a dozen albums, Byrd's deceptively simple, working-class songs have become campfire standards and crowd favorites for artists like Sam Bush and Tim O'Brien. A Jonathan Byrd show will take audiences on a journey from hell-raising sing-alongs to heart-wrenching ballads and back across the backroads of his native North Carolina.
SEPTEMBER 16 – SWEET TEA TRIO
---
SHOWTIME
General Admission Entry: 7:00PM | Show: 7:30PM – 9:30PM
BYOB Available
Sweet Tea Trio is an all female harmony group hailing from the deep south. They've opened up for legendary acts of all genres including Bon Jovi and Alabama. The three are signed with Vector Management & Lost Highway Touring; and are managed by singer-songwriter, rapper and producer, Kid Rock. All meeting through a mutual vocal coach in Alabama: Kate Falcon, from Southside, Victoria Camp, from Tuscaloosa, & Charity Bowden from Hope Hull are the three ladies who make up Sweet Tea Trio.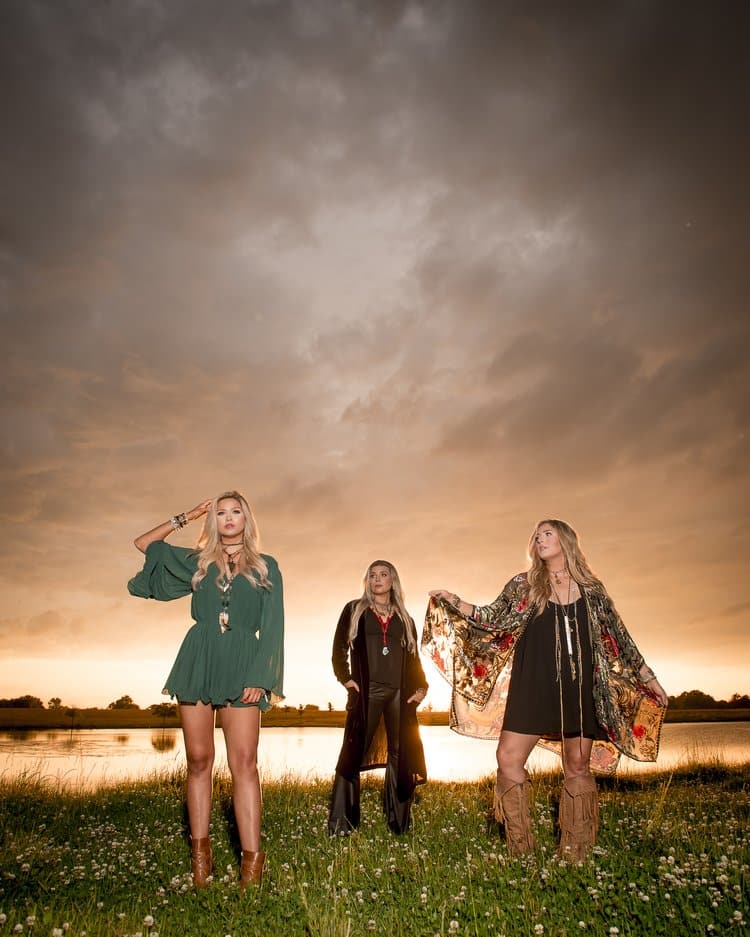 SEPTEMBER 23 – SAM BURCHFIELD
---
SHOWTIME
General Admission Entry: 7:00PM | Show: 7:30PM – 9:30PM
BYOB Available
Raised in the foothills of the Blue Ridge mountains of South Carolina, Americana singer Sam Burchfield was brought up on Appalachian music: folk, gospel, country and southern soul. Jumping over the state line to settle in Jasper, GA, gateway to the Appalachian Trail, Burchfield's music beautifully reflects the landscape that raised him while organically carrying the tradition of storytelling forward.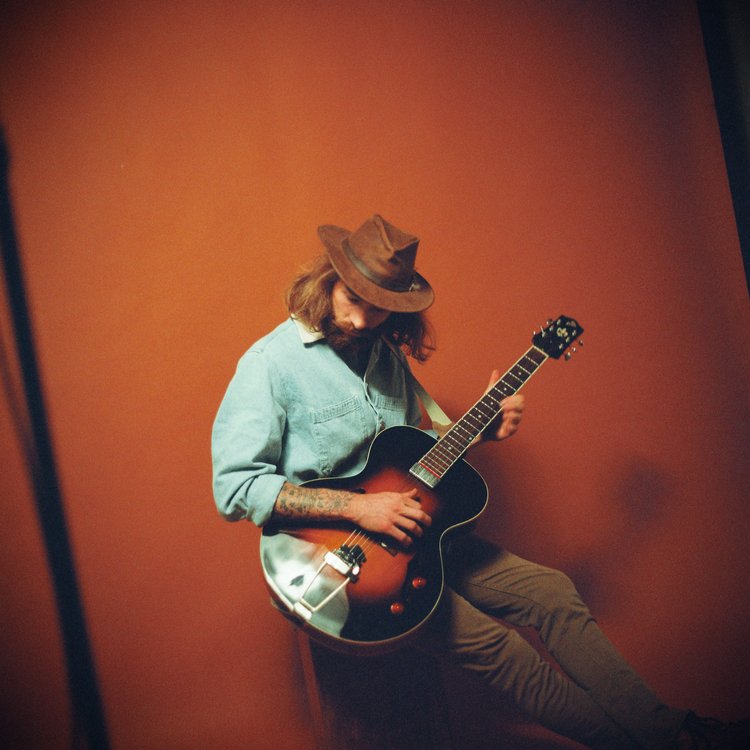 SEPTEMBER 29 – THE ROUGH & TUMBLE
---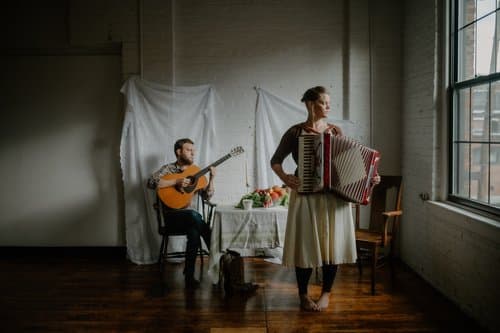 SHOWTIME
General Admission Entry: 7:00PM | Show: 7:30PM – 9:30PM
BYOB Available
The Rough & Tumble are as easy to detect as a stray dog on your doorstep– and as difficult to send home. The dumpster-folk, thrift store-Americana duo, consisting of Mallory Graham & Scott Tyler and their menagerie of classic folk and homemade instruments, have been hobbling around the country in their 16ft camper with their two dogs since 2015, taking their songs to the far corners of the US and to the weird little towns they pass along the way.
---
The upcoming season is hot with concerts and shows. Looking for more information on live music in LaGrange, Georgia? Check out this list of our favorite LaGrange venues with live music.
LIVE MUSIC ARCHIVE
APRIL VERCH AND CODY WALTERS – JUNE 24
---
Seeing the married duo perform allures audiences with sounds influenced by the couple's combined musical backgrounds. The combination of tradition and progressive sounds from April Verch and Cody Walters brings audiences to their feet. The duo's musical roots extend to childhood—influences including Canadian traditions, American oldies, 50's country and more. Expect an uplifting and immersive performance because music and entertaining are in this duo's DNA.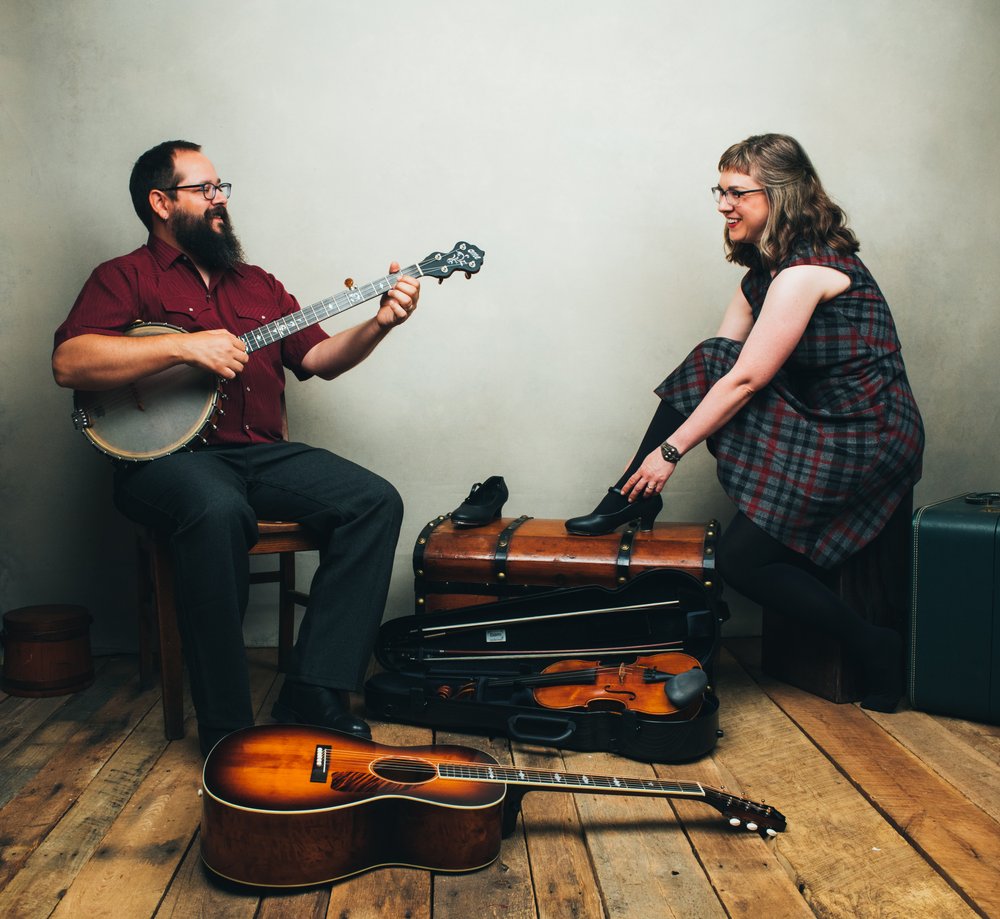 CHASTITY BROWN AND LILLI LEWIS – JUNE 30
---
Based in Minnesota, but with roots in Tennessee, Chastity Brown grew up surrounded by country and soul music. In the full gospel church of her childhood, she played saxophone and drums and found her singing voice and a passion for music. Her first show was in Knoxville, TN, and then it was on to Minneapolis. Since then, she's been featured on NPR's "Favorite Sessions," CMT, American Songwriter, The London Times, Paste Magazine and others. Chastity has toured the U.S. and abroad, appearing on the U.K.'s Later…with Jools Holland.
Athens, Georgia native turned New Orleans Folk Rock Diva, Lilli Lewis is a powerhouse composer and performing artist with "storytelling with transformative empathy and classically trained poise." Jewly Hight, NPR.org. Lewis is a voice for the voiceless in "Americana", her third full album for Louisiana Red Hot Records, lauded by NPR, Rolling Stone, Offbeat Magazine and the New Orleans Times-Picayune.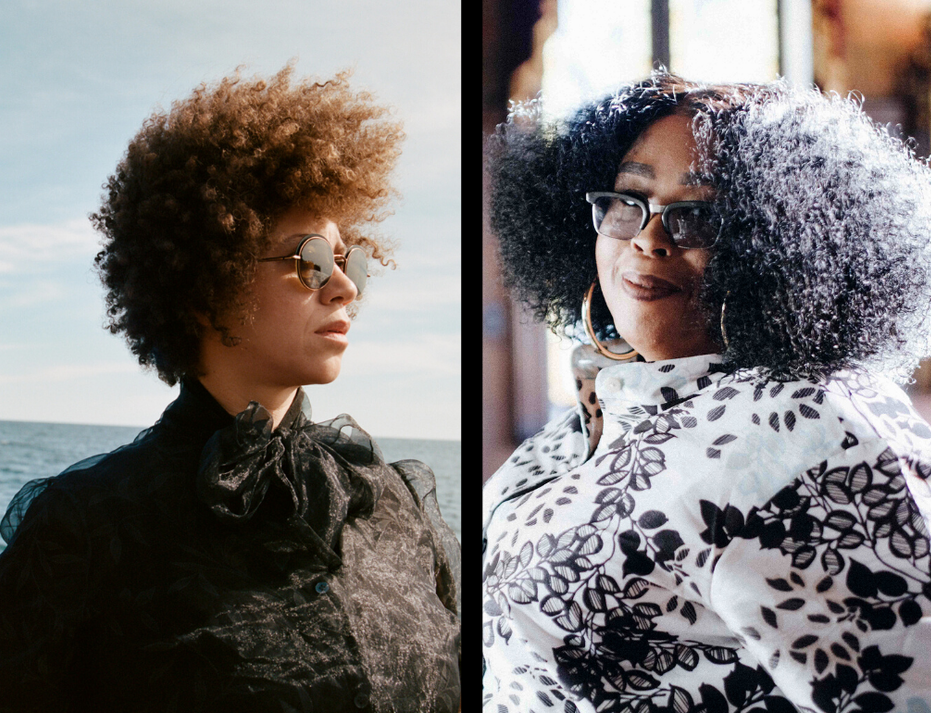 GEORGE CLINTON & PARLIAMENT FUNKADELIC – JULY 3
---
Recording both as Parliament and Funkadelic, George Clinton revolutionized R&B during the '70s, twisting soul music into funk by adding influences from several late-'60s acid heroes: Jimi Hendrix, Frank Zappa, and Sly Stone. Clinton has received a Grammy, a Dove (gospel) and an MTV music video awards, and has been recognized by BMI, the NAACP Image Awards, and Motown Alumni Association for lifetime achievement. Clinton's Partliament/Funkadelic was inducted into the Rock and Roll Hall of Fame in 1997.
KYLIE ODETTA & AARON GIBSON – JULY 9
---
Kylie Odetta is a 24 year old soul/pop, singer-songwriter born and raised in Greenville, SC. Odetta has been lighting up the local, global, and virtual music scene for over 10 years. Her music is colorful, dreamy, and full of hope! She blends raspy pop vocals with organic instruments and a little studio magic to create a sound that is simultaneously fresh and timeless. Listeners might come to a show for her soft and sassy melodies and then leave with a renewed spirit and intoxicating joy.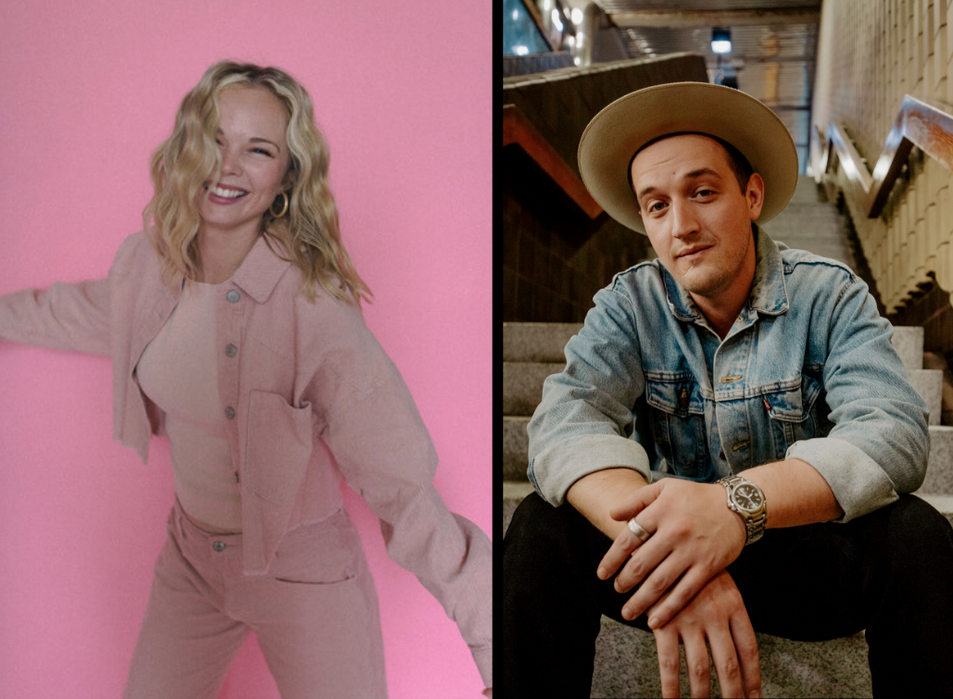 Aaron Gibson developed his love for music when he attempted his first open mic at the suggestion of his father. He earned a business degree and joined the corporate world after graduation, but ultimately choice to purse his dream of performing. He began working open mics and playing local shows with his bandmates, but his moment finally came through NBC's The Voice where Aaron was cast as a season 11 contestant. Now having returned home to Atlanta, Aaron has been performing across the country as a singer/songwriter and as front man of the Aaron Gibson Band.
RAY SCOTT – JULY 16
---
A distinctive southern voice paired with open and honest lyrics, Ray Scott is a country music star with an impressive resume. Scott, having played alongside Randy Travis, Trace Adkins, Ward Davis, Gentry Montgomery and others, his 2020 EP "Nowhere Near Done" was recognized by America's Songwriters as a top album coming out of 2020. Having graced the Top Billboard and Country Album lists, his followers and the music world know he's only getting started.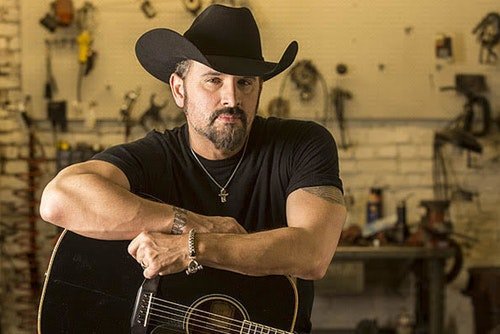 BARRY WALDREP WITH STAN FOSTER AND SPECIAL GUEST BRETT MCDANIEL – JULY 23
---
Barry Waldrep, a Randolph County, Alabama native, has been involved in the music industry for almost 30 years. Beyond touring the country with his band Rollin' in the Hay, he has recorded albums for artists like Tim McGraw, Widespread Panic, Eric Clapton, and The Allman Brothers Band. Barry and Stan toured together for 16 years and will be performing songs and stories from their year on the road.
MEAN MARY – JULY 30
---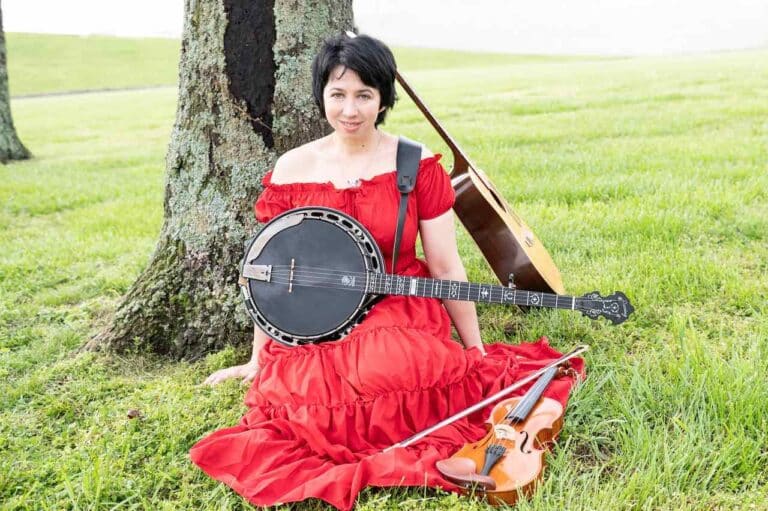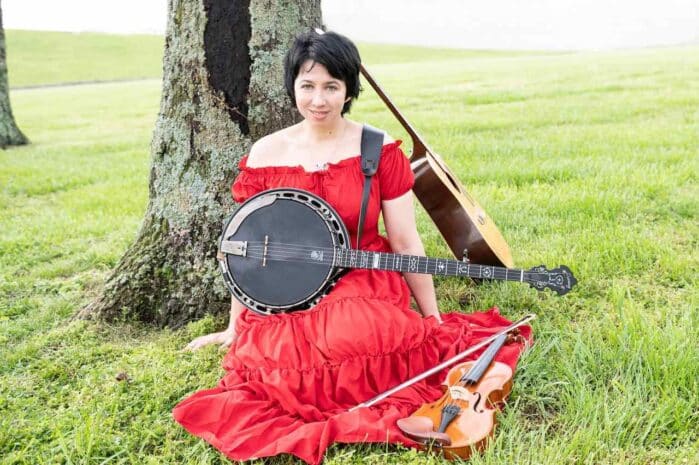 Award-winning musician/writer and fan favorite (over 30 million views on her YouTube videos), Mean Mary, literally grew up in music. She evolved from a child prodigy who played for tips on the streets of Nashville to a seasoned performer and headliner of over 4000 festivals and concerts. Equally versatile on guitar, fiddle, and 8 other instruments, Mary is known internationally for her lightning-fast fingers, haunting vocals, and intricate story songs.
Honorable Mention – Beacon Brewing Co. July Concert Line-Up
Featuring delicious Asian-Fusion cuisine and house-made craft beers, Beacon Brewing Co. is a fan-favorite in LaGrange. Their eclectic taproom and friendly staff make enjoying a summer evening truly delightful. Featured throughout July are a number of concerts hosted at the brewery. Check out these awesome artists and grab a pint (or two)!
LIVE MUSIC IN AUGUST 2022
---
AUGUST 5 – THE MARSHALL TUCKER BAND, THE OUTLAWS, KENTUCKY HEADHUNTERS
---
Three bands, one stage, one night. Prepare for an electric evening filled with riffs, fiddles, uplifting tunes and a whole lot of raucous. The Marshall Tucker Band, The Outlaws, and Kentucky Headhunters all take the Sweetland stage August 5th, 2022.
AUGUST 6 – ATLANTA BRAVES WORLD SERIES TROPHY TOUR – SHOWCASED AT SWEETLAND AMPHITHEATRE
---
Following their historic season, the Atlanta Braves will tour the 2021 World Series Trophy along 151 stops throughout the Southeast to celebrate a legendary year and 151 seasons of Braves baseball. The World Champions Trophy Tour will travel throughout Braves Country, including an evening at Sweetland Amphitheatre. Fans will have the opportunity to view the World Champions Trophy up-close and take photos with the trophy to commemorate the moment.