Ancient history, state history, an Italian-inspired memorial tower and even an Italian Villa—never thought you'd experience it all in LaGrange, did you? Well, think again!
Go Old School
---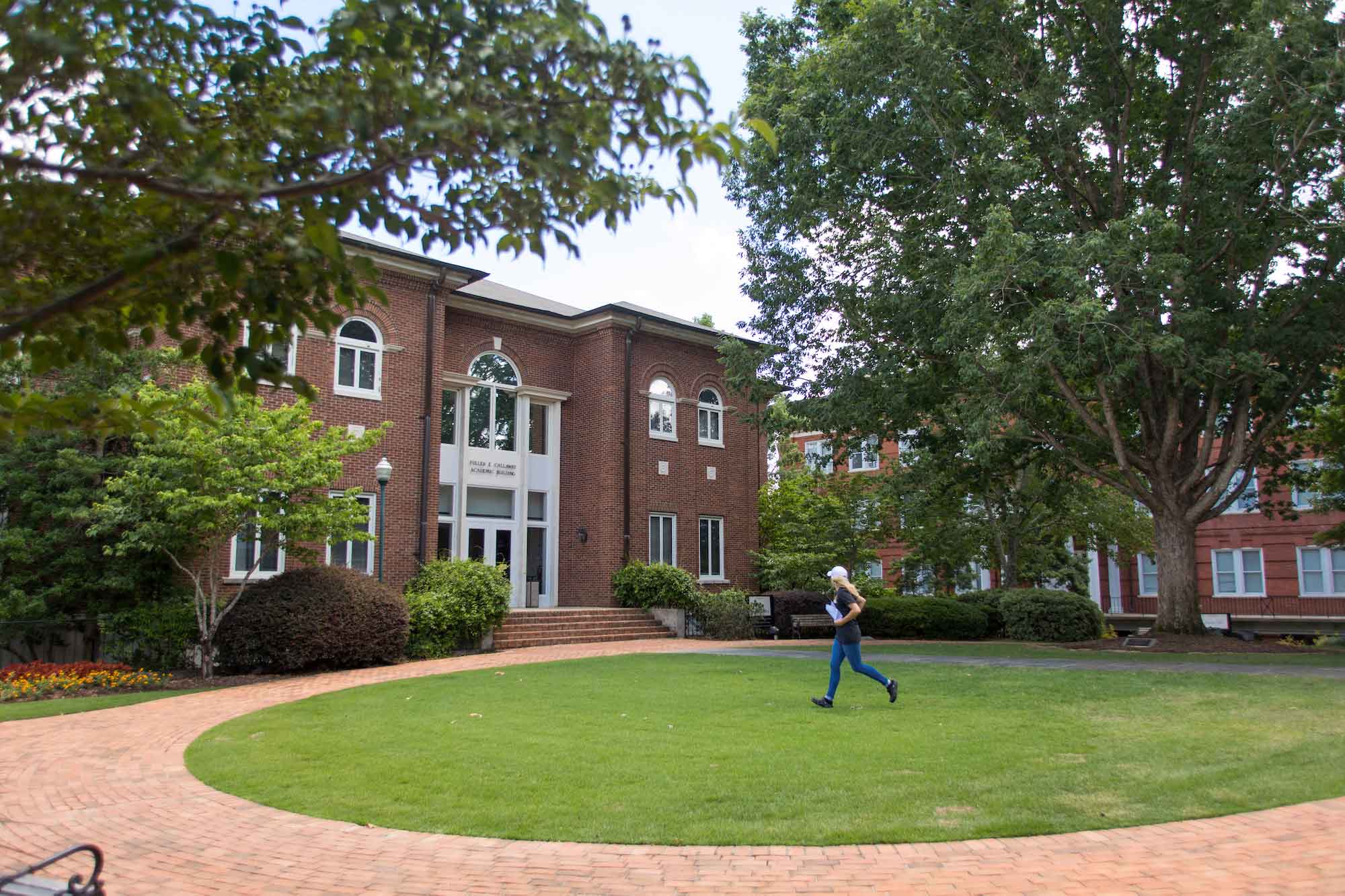 Oftentimes, what makes something unique is its history, and that it has been a part of the town for so long that it shapes it. The distinction of the oldest private college in Georgia goes to LaGrange College, and it's a beautiful place to tour. By the way, the University of Georgia in Athens is the oldest public university in Georgia (and one of the oldest in the country).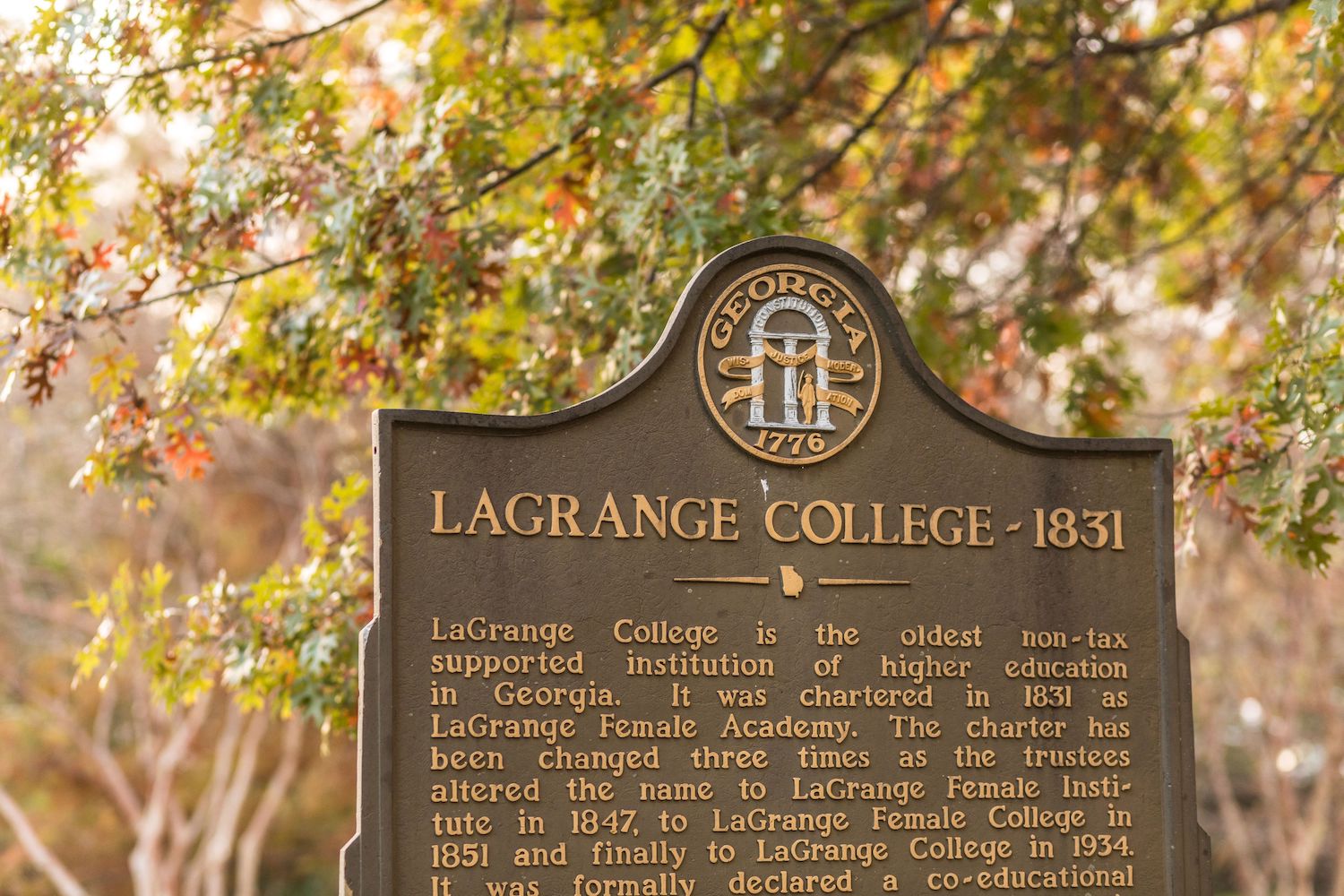 Founded in 1831, LaGrange College is the site of some storied architecture, including Smith Hall, which served as a hospital for wounded soldiers in the Civil War, and Sunny Gables. The chapel is also laced with history, built with stones from the Temple of Apollo in Corinth and Saint George's Chapel in Windsor, England. The rose window dates back to 1898 and was saved from the First Methodist Church in LaGrange. The college is also interested in preserving the future and is a recognized leader in sustainability. Efforts include raising food in a campus garden for local soup kitchens and an LEED Silver certified library in the heart of the campus.
Explore an Italian Villa
---
Hills and Dales Estate is one of the finest historic homes in America, bar none. To let you in on a little secret: Other famous families have been known to visit and take notes as to how to preserve their home. The fact that Hills and Dales looks like it could be in Italy is another bonus. It features clean lines, Ionic columns, a grand white stucco exterior and a red tile roof with beautiful cypress trees flanking the entrance.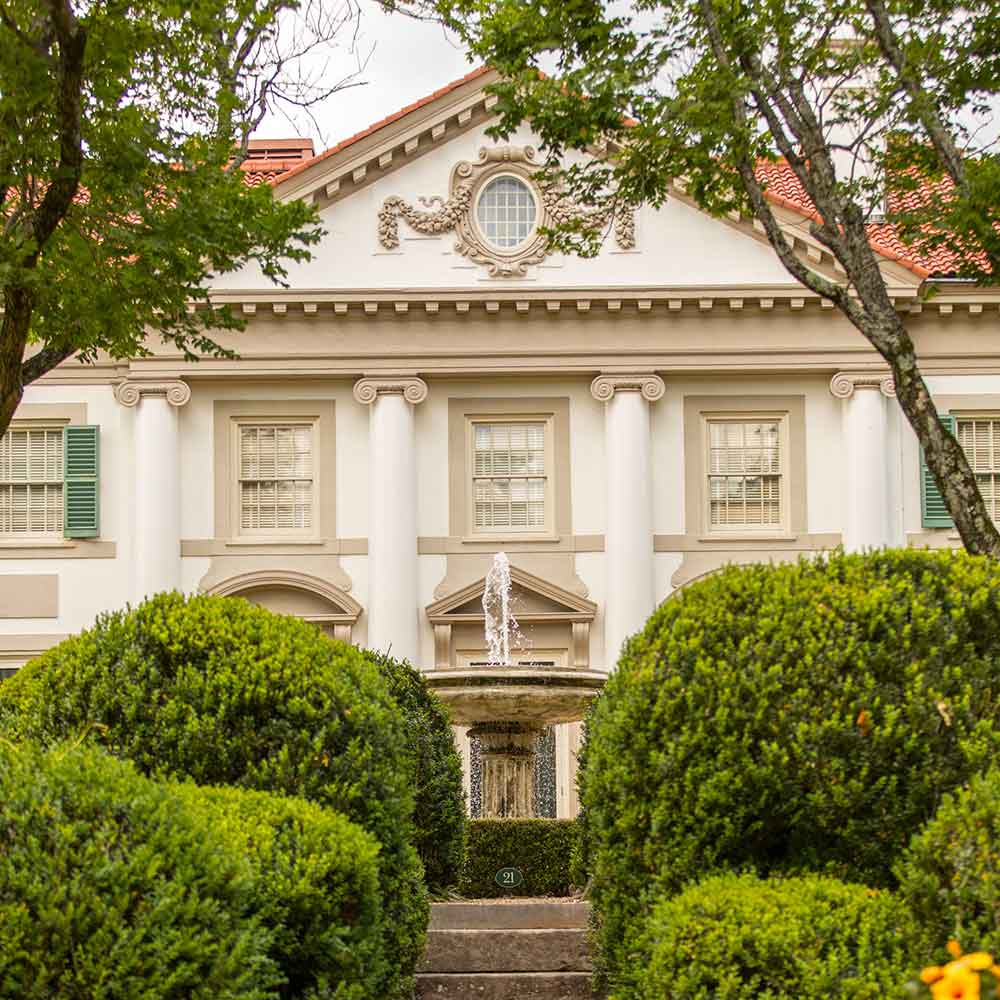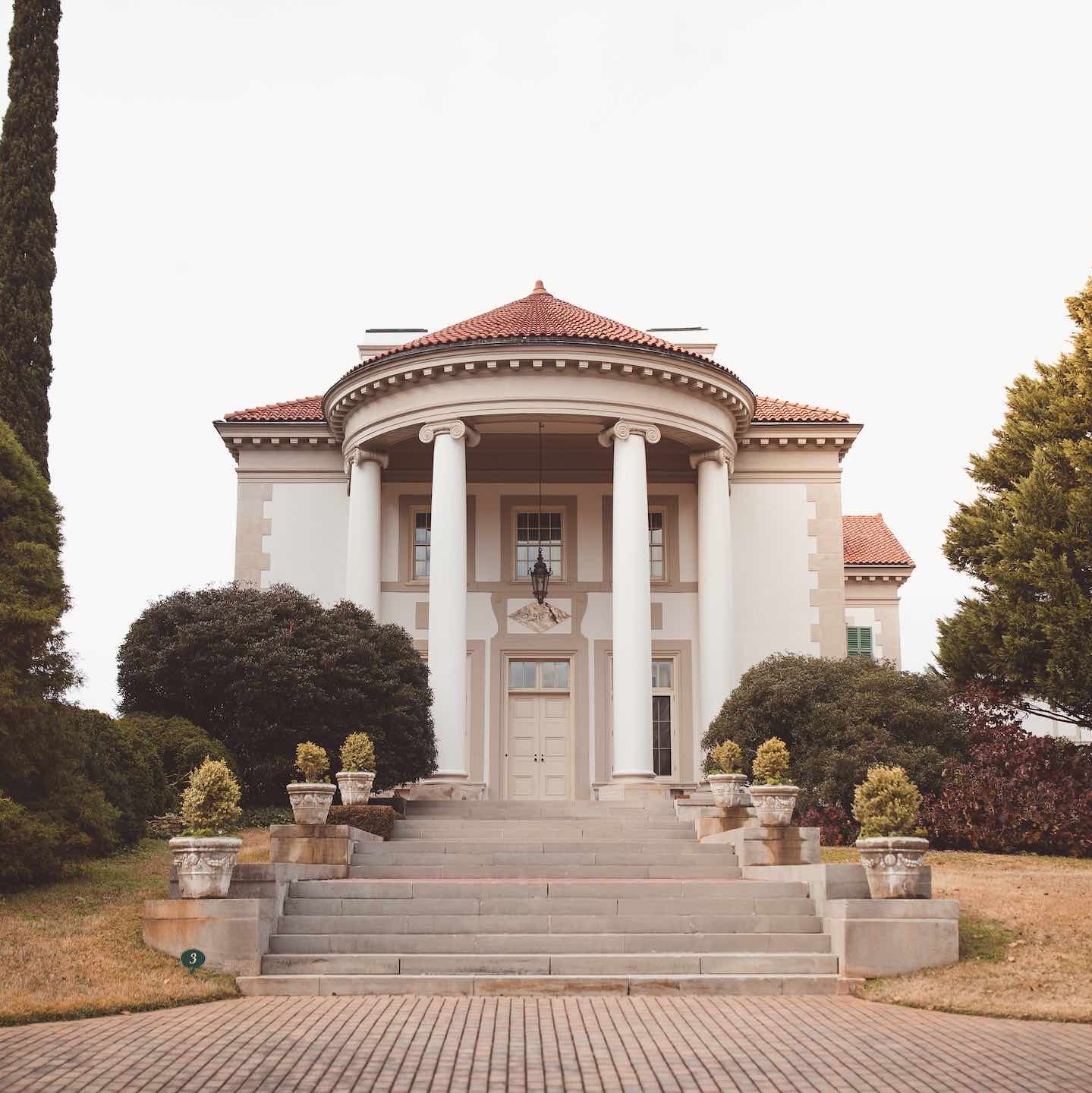 The 13,000 square foot home belonged to textile magnate Fuller E. Callaway Sr. In the 19th century, an Italian villa was a home suitable for a family with "wealth sufficient to build and maintain it with some taste and elegance"—that was definitely the Callaways. An Italian villa was also supposed to be placed within a large garden setting. Naturally, Hills and Dales stands atop a gently rolling hill and is "planted" in one of the best preserved 19th century gardens in the country.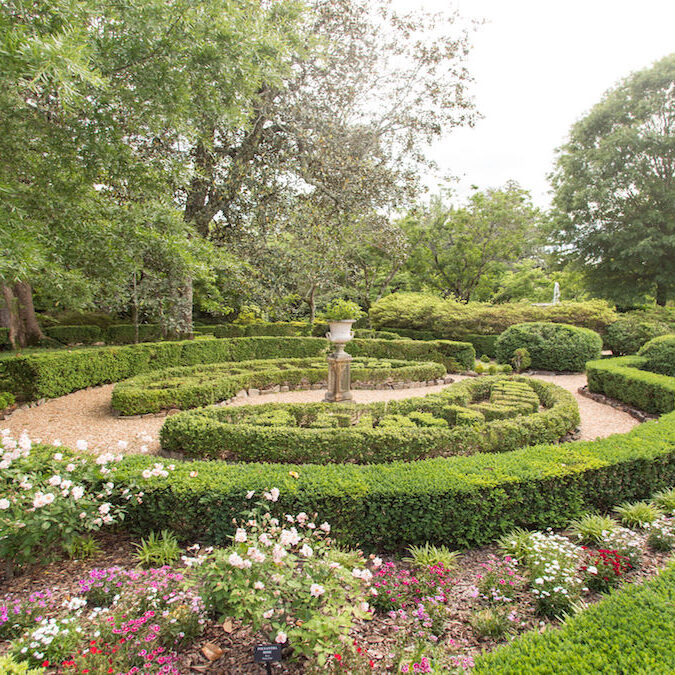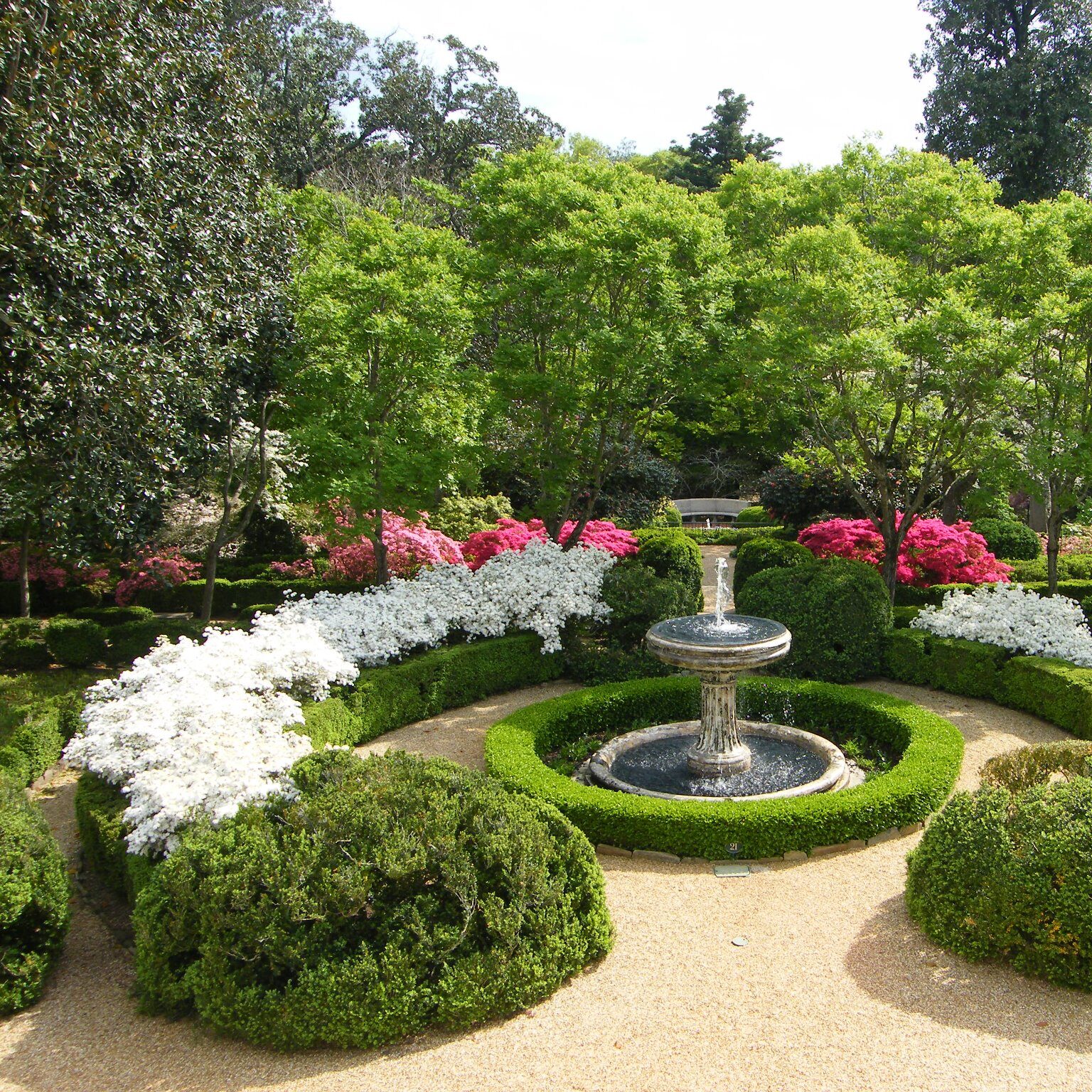 A natural extension of the house, the formal gardens actually predate the home by 70 years. People still come from all over the South just to stroll down the many garden paths, which are outlined by boxwoods to form terraces and "rooms". Planted by Sarah Ferrell, her design incorporates a variety of symbols, from the whimsical to the religious. There are boxwoods pruned in the shape of a cross and even a church with benches.
Pretend You're in Venice
---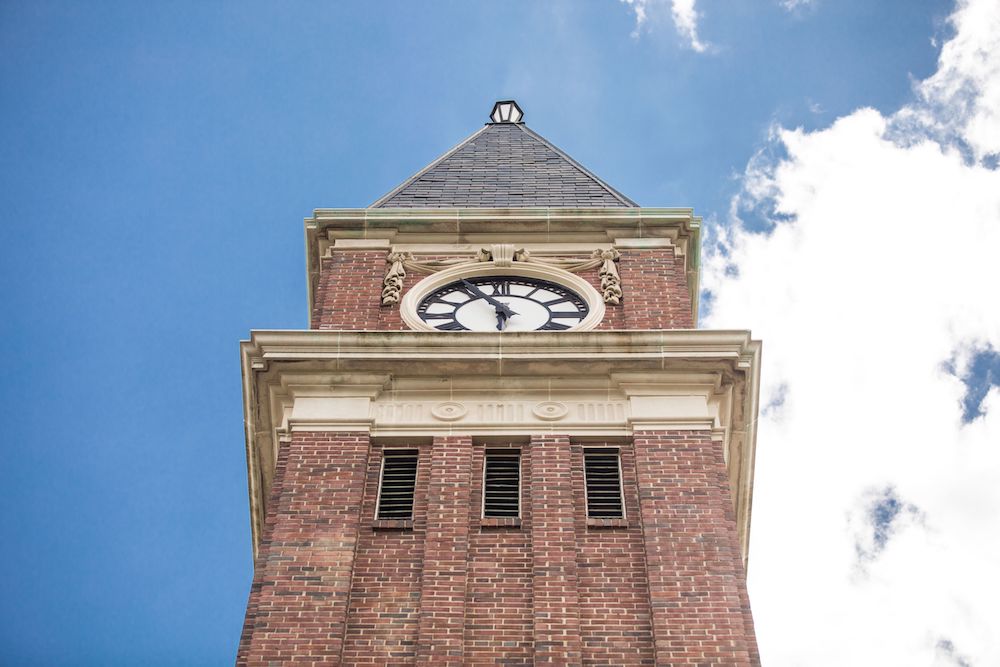 While we're on the subject of Italy, you can't miss the tallest tower around for miles and miles. The Callaway Memorial Tower is patterned after the Campanille (bell tower) of St. Mark's Basilica in Venice, Italy. However, instead of gondolas and water, there's an expansive lawn that attracts locals for picnics aplenty.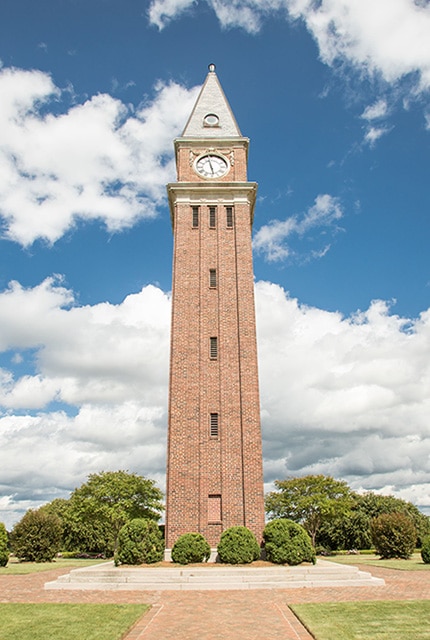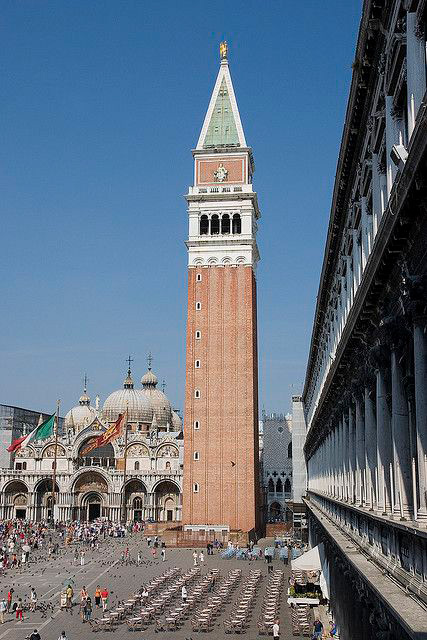 It's a monument to Fuller E. Callaway Sr. (the same man who lived in Hills and Dales) that was built in 1929. Known for his great contributions to the city, Mr. Callaway introduced Callaway Department Store and the first modern textile facility in LaGrange called Dixie Mills.
Thanks to his business success, he was able to give generously to his community and directed the building of many churches, schools and clinics. After his death, the community honored him back with this stunning, selfie-perfect monument. The landmark watchtower in Venice is used to guide ships safely into the harbor. If you really want to get in the mood, grab some Italian food from Venucci, too!
Encounter the Ancient World
---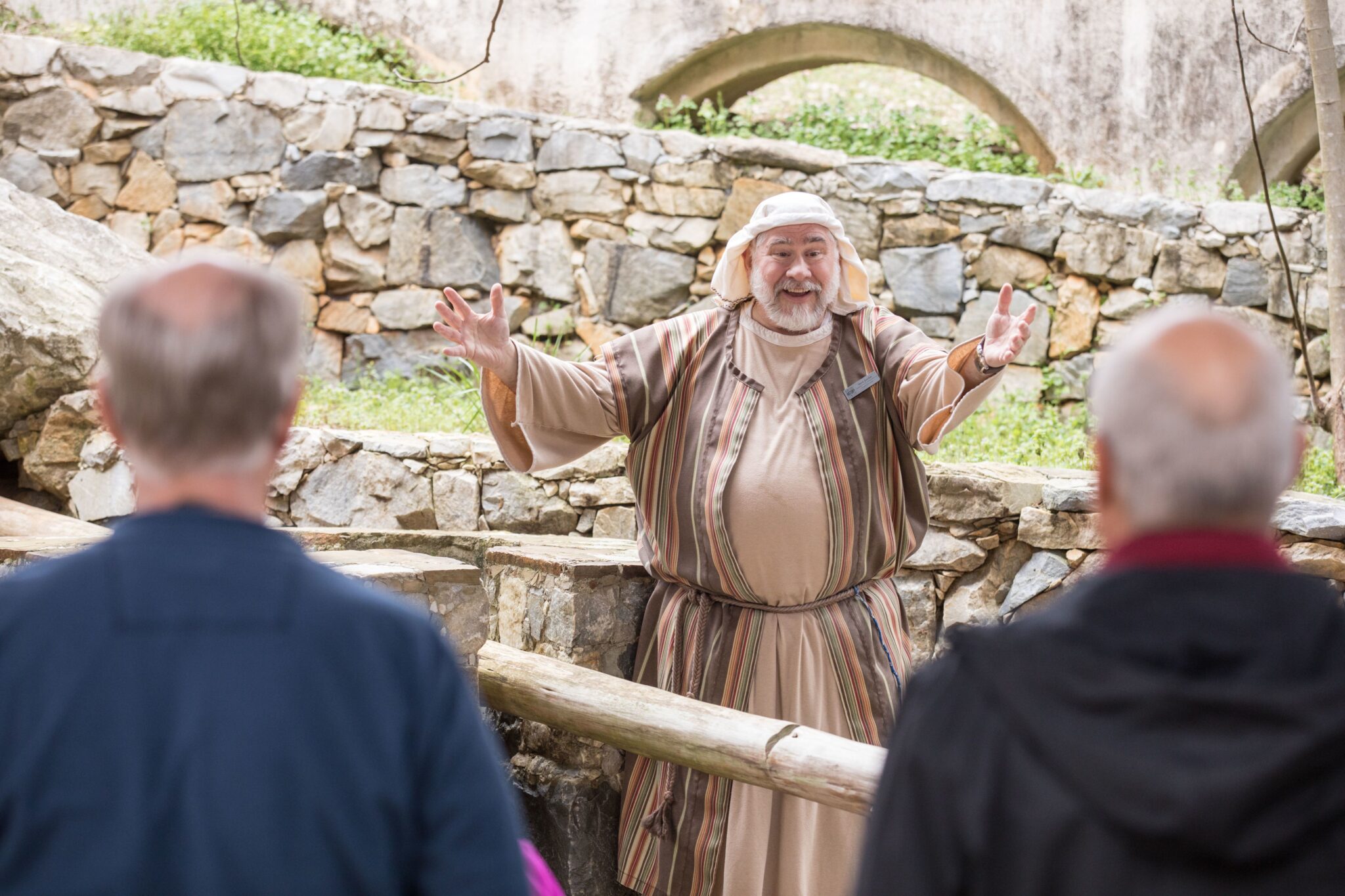 A visit to Biblical History Center is like being transported to another place and time. If you've ever wanted to experience an archaeological excavation, the center can show you what it's like to work on a dig. It's also one of only eight museums in the world to have a long-term collection of 5,000-year-old, Middle East antiquities, putting it on par with the Louvre in Paris and the Metropolitan Museum of Art in New York.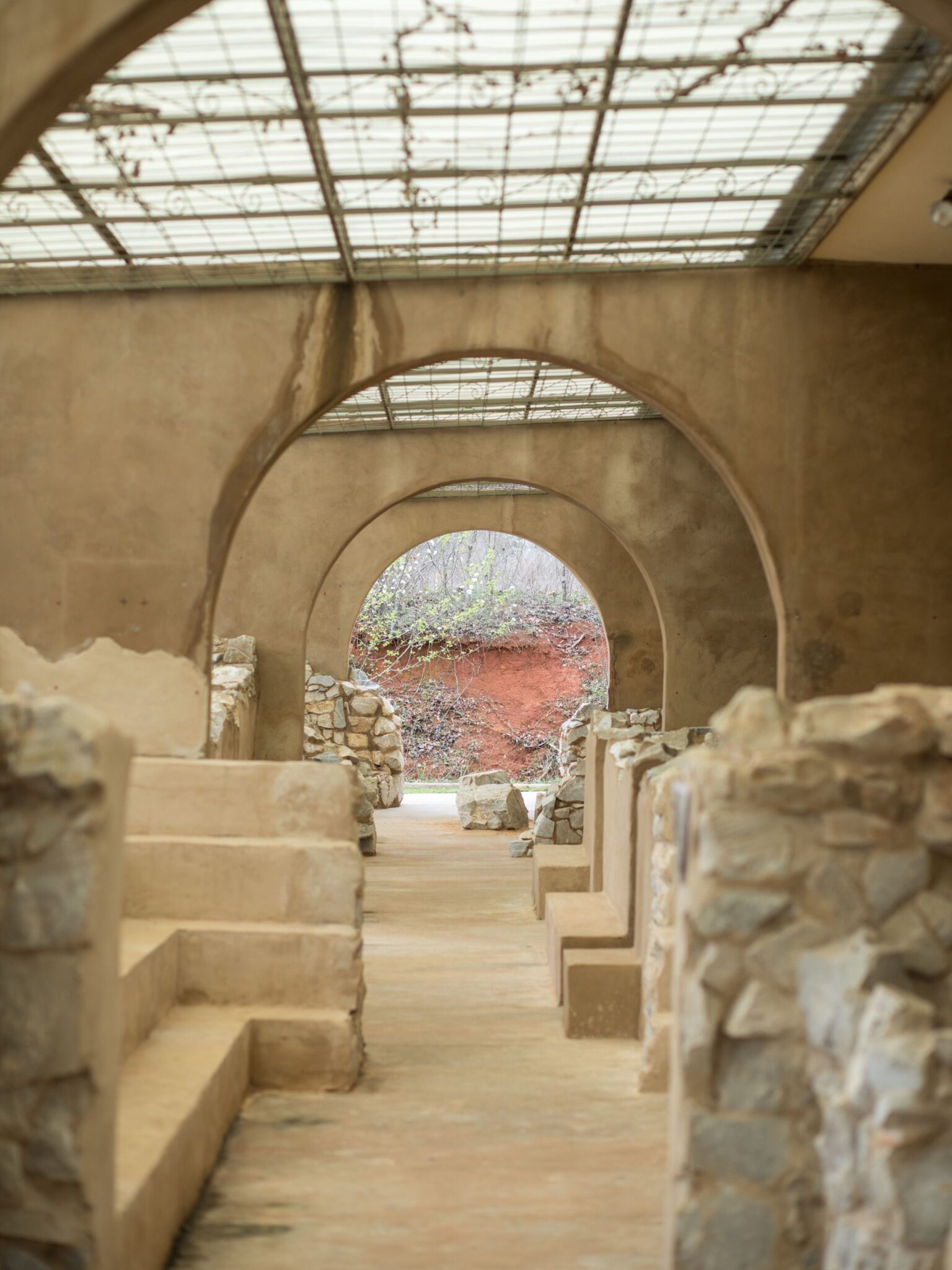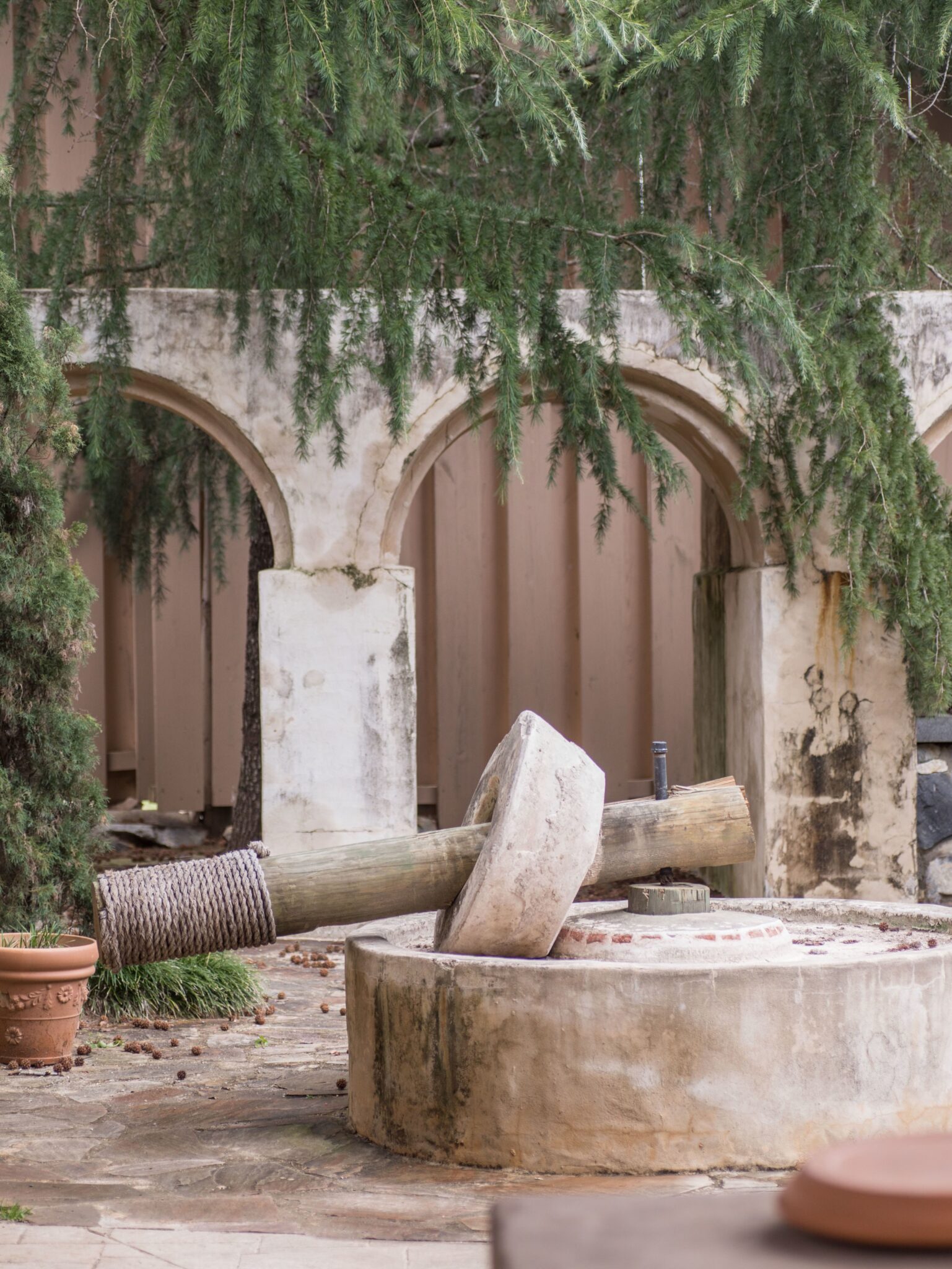 See 23 life-size replicas of artifacts from daily life in ancient Israel, such as a wine press, water wheel, millstone and tombs. Imagine sitting in a shepherd's goat hair tent and learning to make pita bread on an open fire and butter to top it, just like people did thousands of years ago.
Or maybe you've been curious about what foods were served at The Last Supper? Through Biblical History Center's Biblical Meal experiences, you can learn about ancient meal practices and traditions, including Passover and The Last Supper, based on a dining table discovered in Pompeii before the eruption of Mount Vesuvius in 79 A.D.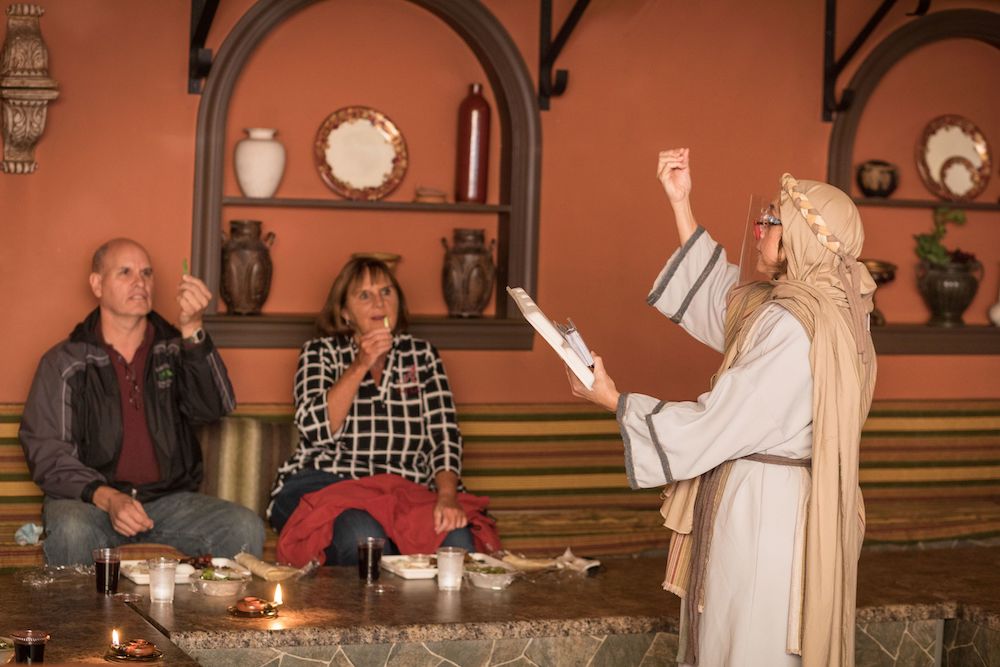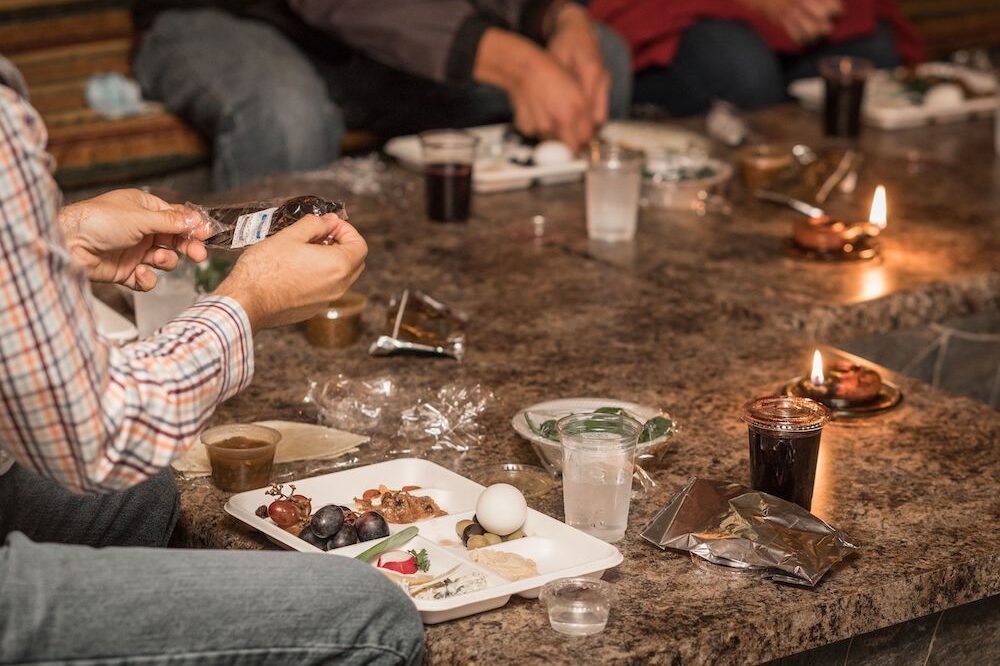 Visit Biblical History Center online, email info@biblicalhistorycenter.com or call 706-885-0363 for the most updated information on dates and times, as well as opportunities for groups and school field trips.
Explore our town and have a uniquely LaGrange kind of day!