Want to spend the day in downtown LaGrange but not sure what your options are? With parks, art exhibits, shopping and more, our historic downtown has something fun for everyone—and it's all within walking distance. Once you park, hop out of the car and enjoy a full day of exploring the venues highlighted below!
Browse Beauty Bright and Early
---
Start your day off with a walk around a few of downtown LaGrange's most beautiful attractions: Lafayette Square, Cochran Gallery and LaGrange Art Museum.
Located in the center of downtown LaGrange, Lafayette Square features a gorgeous circular fountain and statue of Marquis de Lafayette—a hero of the Revolutionary War—surrounded by lovely trees, flowers and open grassy spaces in which to enjoy a moment of tranquility.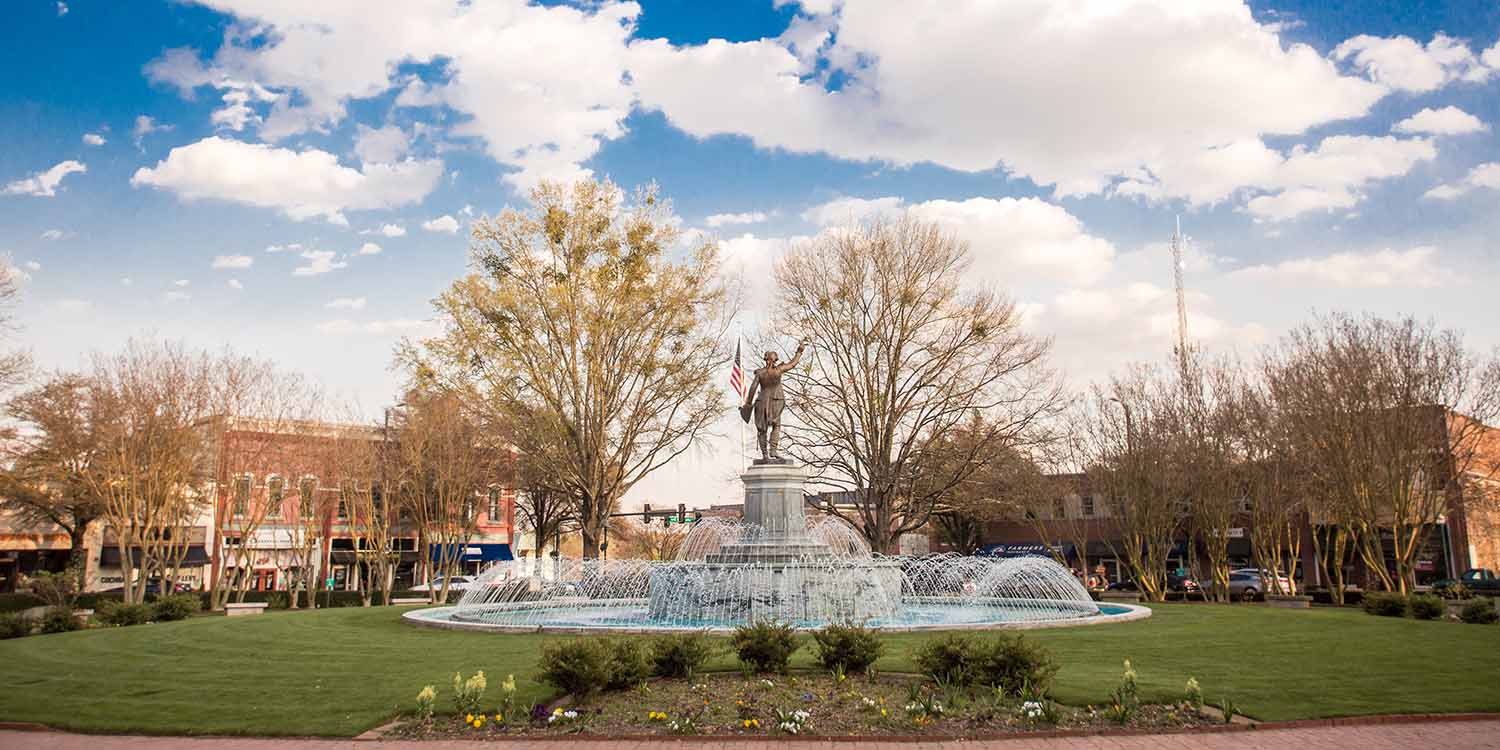 Once you're feeling completely relaxed, head over to Cochran Gallery—located right across the street when standing on the east side of Lafayette Square—to experience more beauty. Owned by Wes and Missy Cochran, this gallery showcases an assorted collection of American art created in the 20th century, including works produced by Andy Warhol, James Rosenquist and several other prominent artists of the time.
If you're still interested in art viewing after you've soaked in all the Cochran Gallery has to offer, make your way to the LaGrange Art Museum by returning outside, heading left and taking another left on Lafayette Parkway. When you get close to the next intersection, look across the street to your right and you'll see the LaGrange Art Museum situated at the corner of Lafayette Parkway and Morgan Street. Inside this iconic three-story building—which was actually a jail in the late 1800s—you'll find loads of exhibits featuring artwork from local and world-renowned artists alike, including traveling exhibitions that change every few months.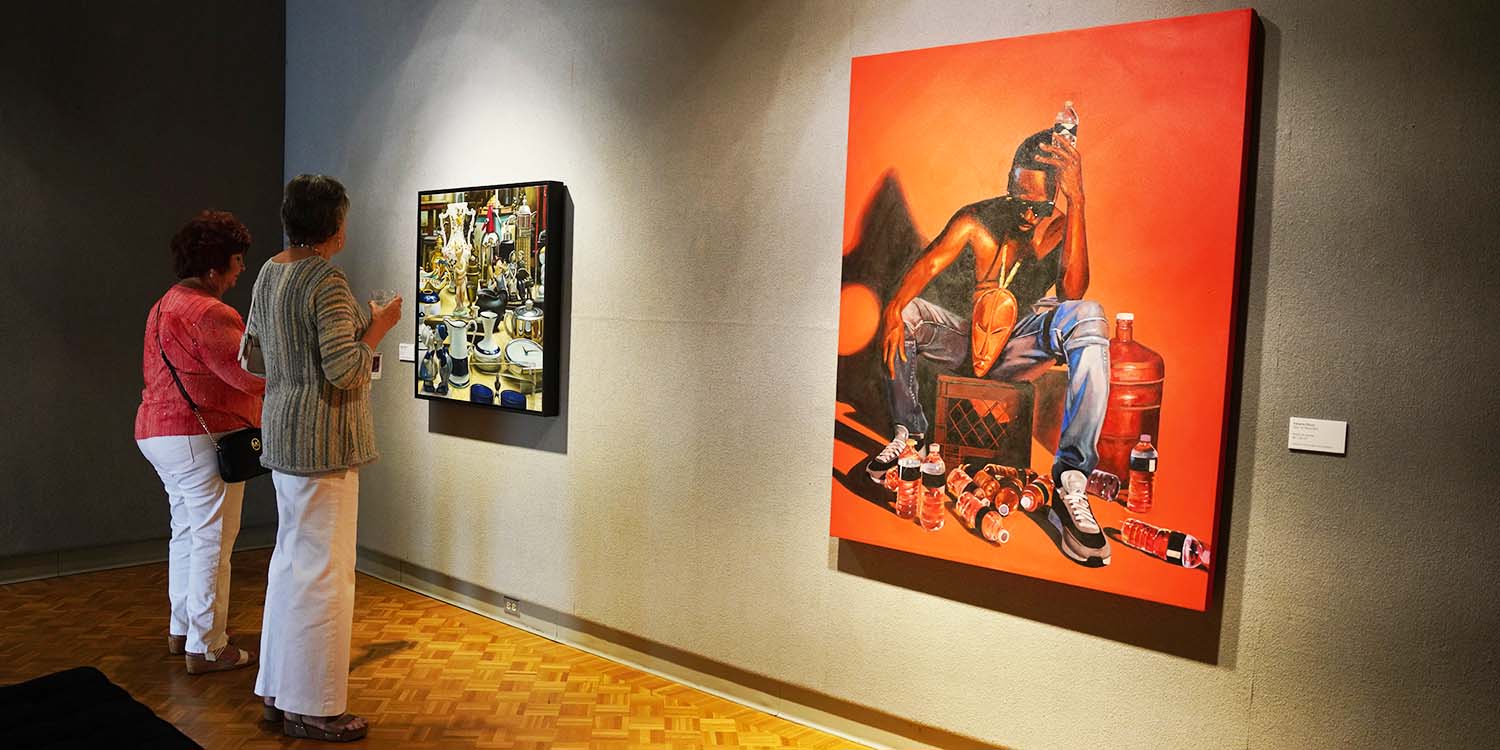 Hit Up Some Hometown History
---
We get it—gallery hopping to view art exhibits isn't for everyone. If you're more interested in history (or maybe you want a good mix between art and history), you'll definitely want to check out Legacy Museum On Main and the old Colonial Hotel.
Located on Main Street about a block south of Lafayette Square, Legacy Museum On Main hosts a permanent exhibit gallery spotlighting the history and development of West Georgia, which includes ancient antiquities like an 11,000-years-old soapstone bowl as well as more "modern" artifacts from the time of LaGrange's textile industry boom. In addition, the museum has a rotating gallery that features unique archival collections and nationally recognized traveling exhibits.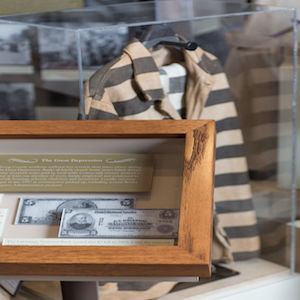 Once you've seen it all at Legacy Museum, exit the building and walk back in the direction of Lafayette Square for about a block and a half, at which point the Colonial Hotel will be on your left at 119 Ridley Avenue. Now serving as office space for local businesses, this old hotel once hosted many notable travelers—including Franklin D. Roosevelt!—and is a beautiful piece of historical architecture you'll want to lay eyes on.
In case that's not enough to get your history fix, make sure to check out our Downtown Walking Tour of Historic LaGrange!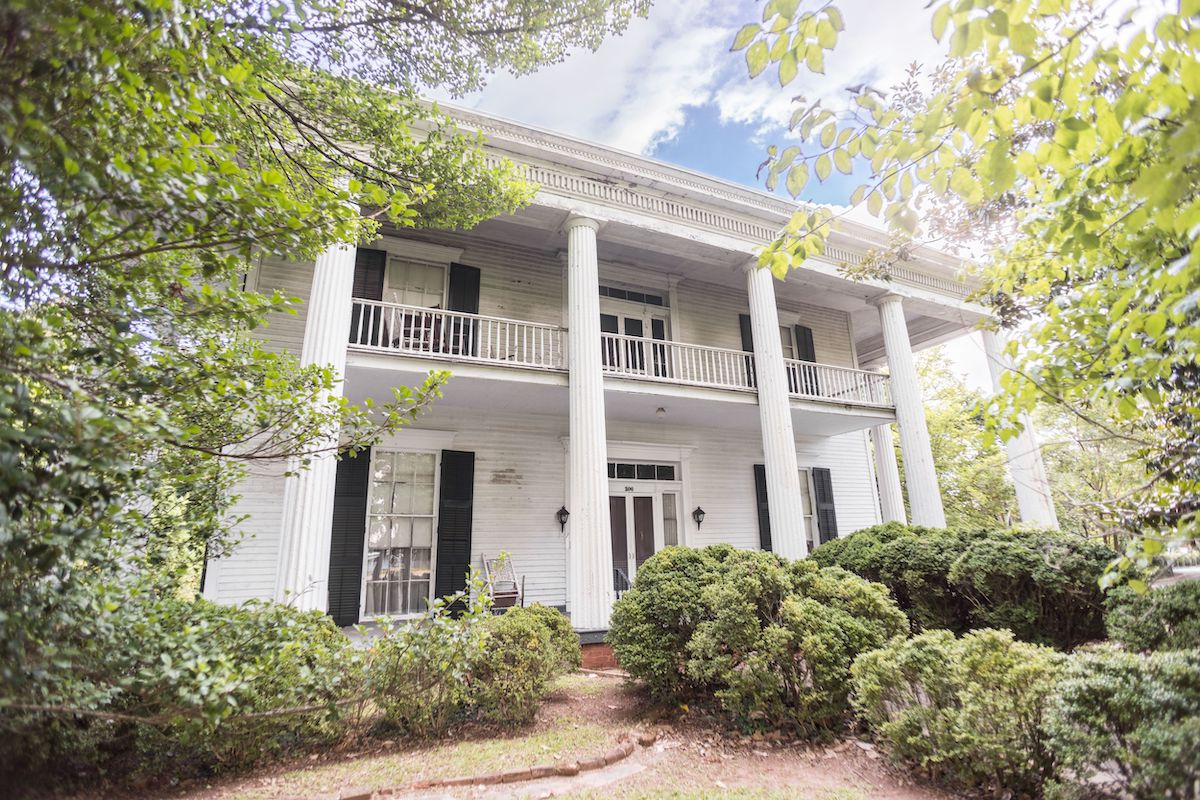 Stop the Social Studies & Start Shopping
---
Downtown LaGrange is full of great shops, including boutiques, consignment/antique stores and even hubs for outdoor enthusiasts. Here are just a few of many places to check out:
Plum Southern
Located at 121 Main Street, Plum Southern is a Southern-themed gift shop that has everything from decorations, dinnerware and bathroom accessories to books, clothing, jewelry and more.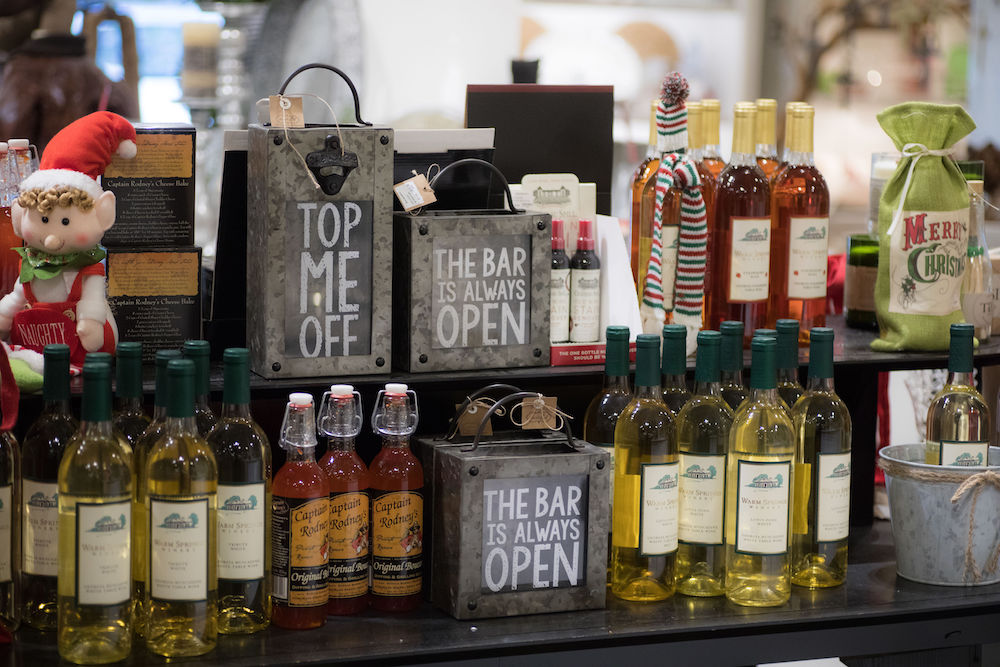 Solomon's Department Store
Situated at 108 Bull Street—about a four minute walk from Plum Southern—Solomon's Department Store is a LaGrange relic that offers brand-name apparel for women and men, including the likes of Patagoinia, The North Face, Chaco and more.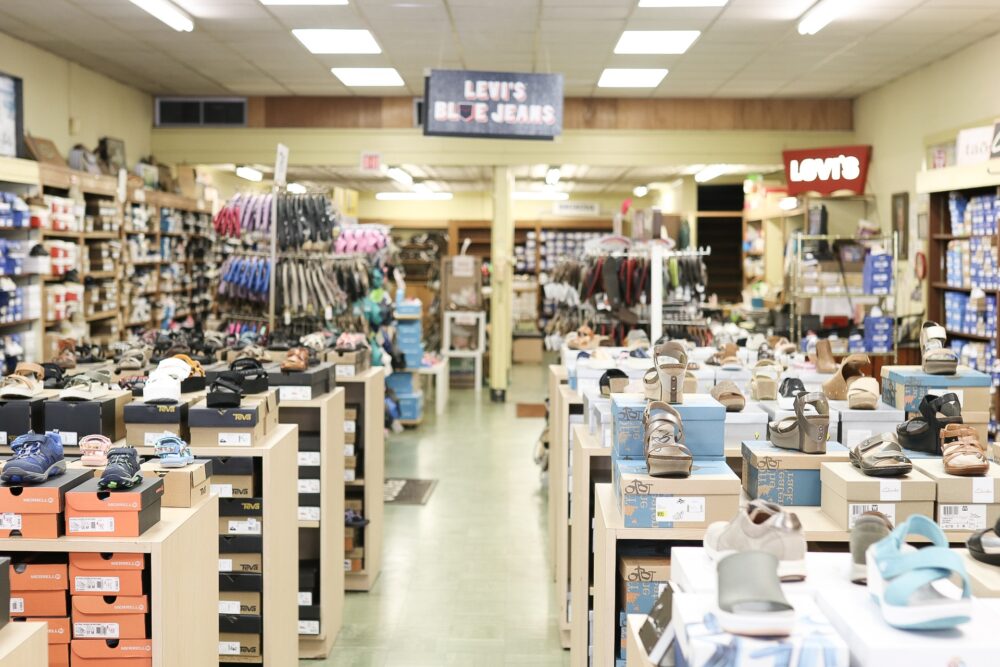 R&B Consignment
At 120 Bull Street—just steps away from Solomon's Department Store—sits R&B Consignment, which hosts an ever-evolving collection of artwork, vinyl records, books and various decor.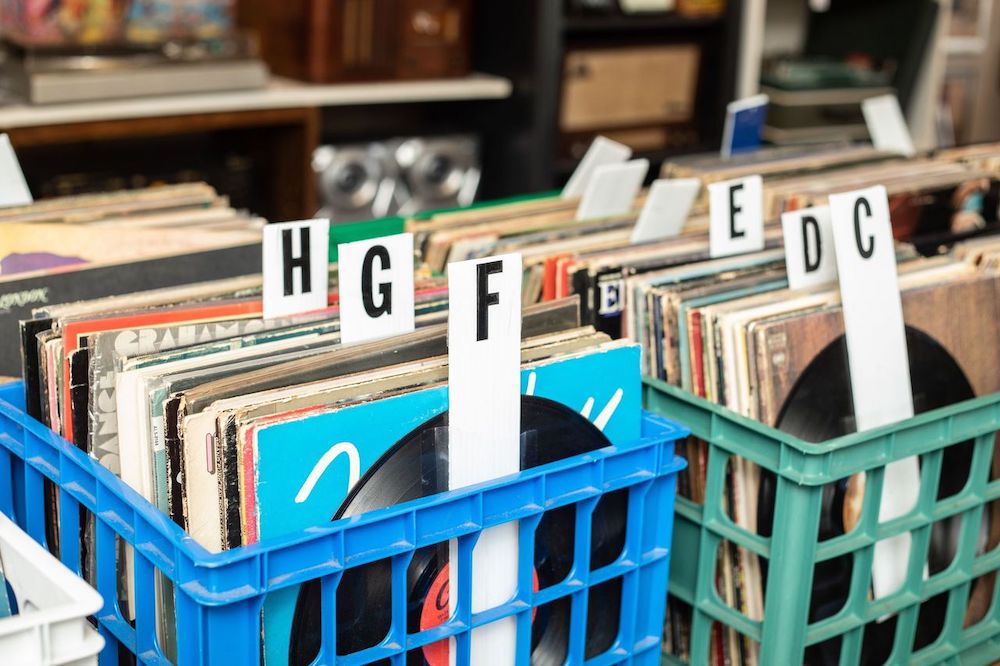 Marketplace at Lafayette Square
Close to both Solomon's Department Store and R&B Consignment at 100 Bull Street is Marketplace at Lafayette Square—a two-story antique shop that houses artwork, home decor and numerous other treasures.

Golden's Bike Shop
Golden's Bike Shop is located at 2 East Lafayette Square—just a two minute walk down Lafayette Pkwy. from Marketplace at Lafayette Square—and offers all types of bikes, parts, tires and accessories.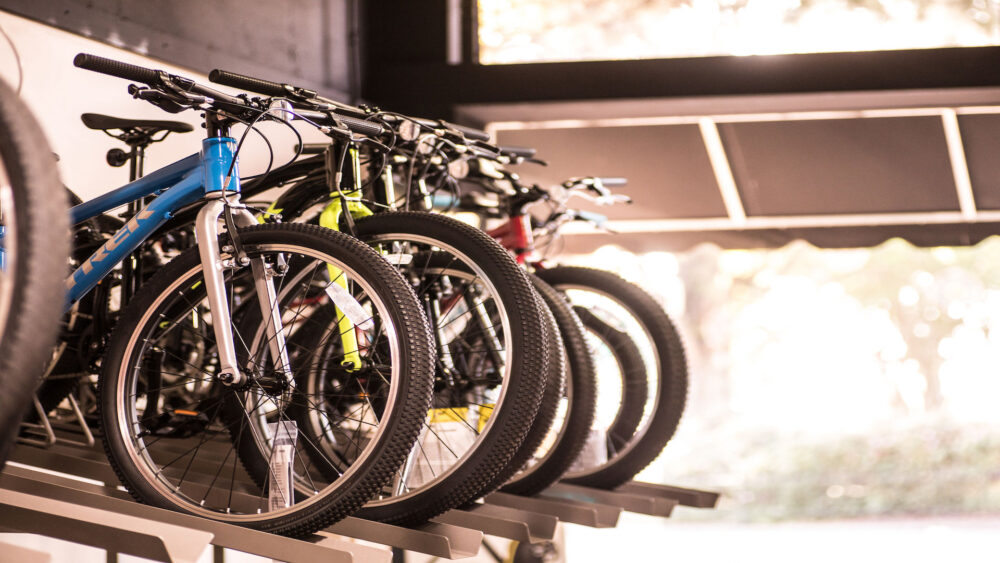 Edelson's Army Store
About half a block away from Golden's Bike Shop at 111 Lafayette Parkway. is Edelson's Army Store—a sporting goods shop where you can purchase everything from camping equipment and outdoor clothing to army and navy surplus accessories.

For more walkable shops to visit, take a look at our guide to downtown shopping in LaGrange.
Parks & Patios
---
Once you've gotten your shopping fix, perhaps you'd enjoy taking a nice stroll through the park, watching your kids play on the playground and/or even grabbing a beer!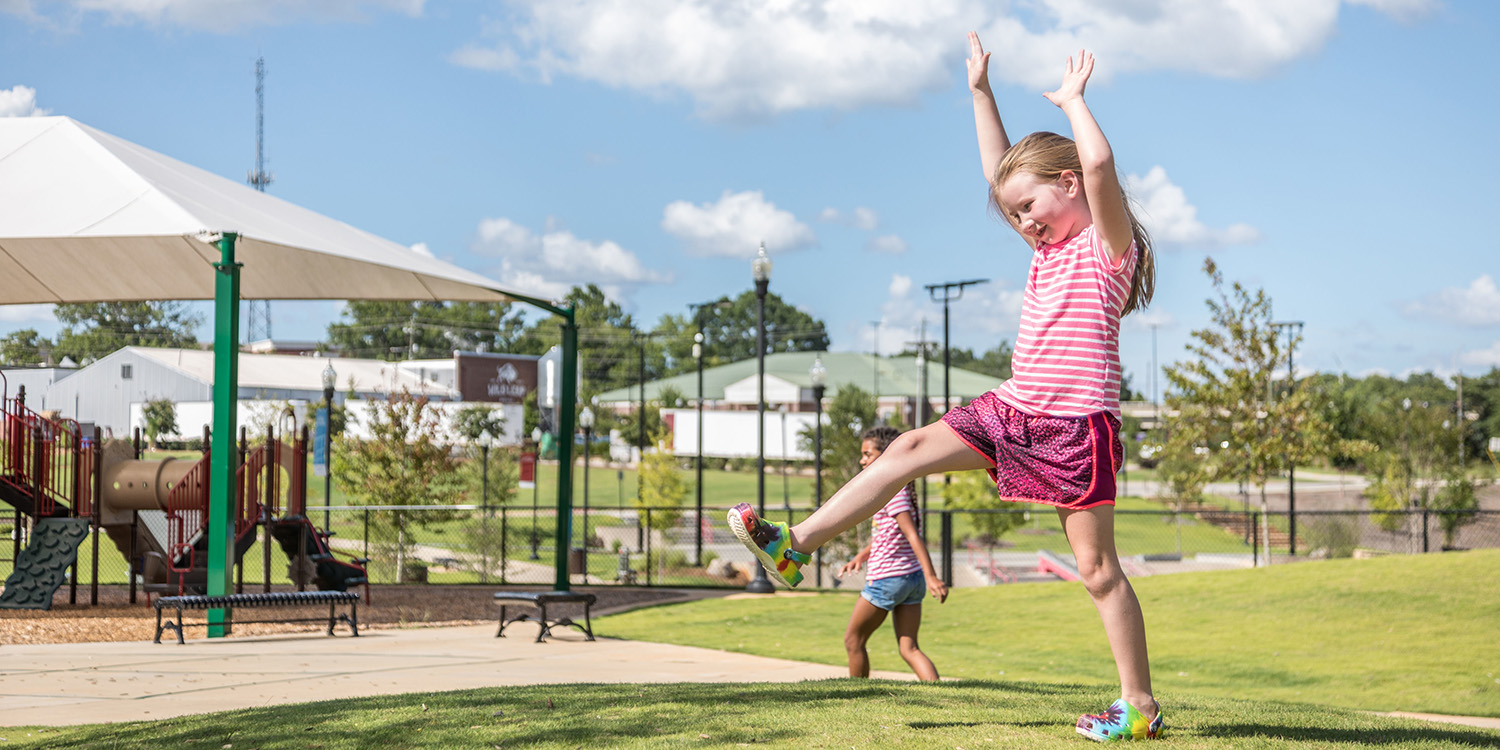 Southbend Park is a beautiful downtown park located at 400 Bull Street. Highlights of the park include a Tony Hawk-funded skatepark that's perfect for skateboards, rollerbladers, bikers and scooters; a dog park for our furry friends to run free; a giant playground for kids to explore; and plenty of sitting and open green space to simply relax.
When you've had your fill of the park, shoot right on over to nearby Wild Leap brewery at 308 Main Street before it's time for dinner. The outdoor patio is a perfect spot to sip on some award-winning beer while playing cornhole or socializing. Don't like beer? No problem. Wild Leap Brewery also offers several specialty cocktails crafted with its own in-house vodka!
Need More Suggestions?
---
If you need more ideas to fill a day—or multiple days—in LaGrange, we're here to help. Feel free to take a look at all the things to do in our town, or check out our Plan Your Getaway page for curated itineraries!