Stay Cool at the Wave Pool — Indoors at Great Wolf Lodge
---
Great Wolf Lodge is one of North America's largest indoor water park resorts. Here, you can enjoy a wet and wild adventure without the constant glare from the sun—because it's all indoors! The giant indoor water park offers numerous water slides, wave pools, water treehouses, wading pools, floating lily pads and so much more. There are also multiple dining options and kid-friendly activities the whole family can enjoy, including dry-land activities like a ropes course, bowling, MagiQuest, arcade and mini-golf. Great Wolf Lodge offers summer adventures without the summer's heat.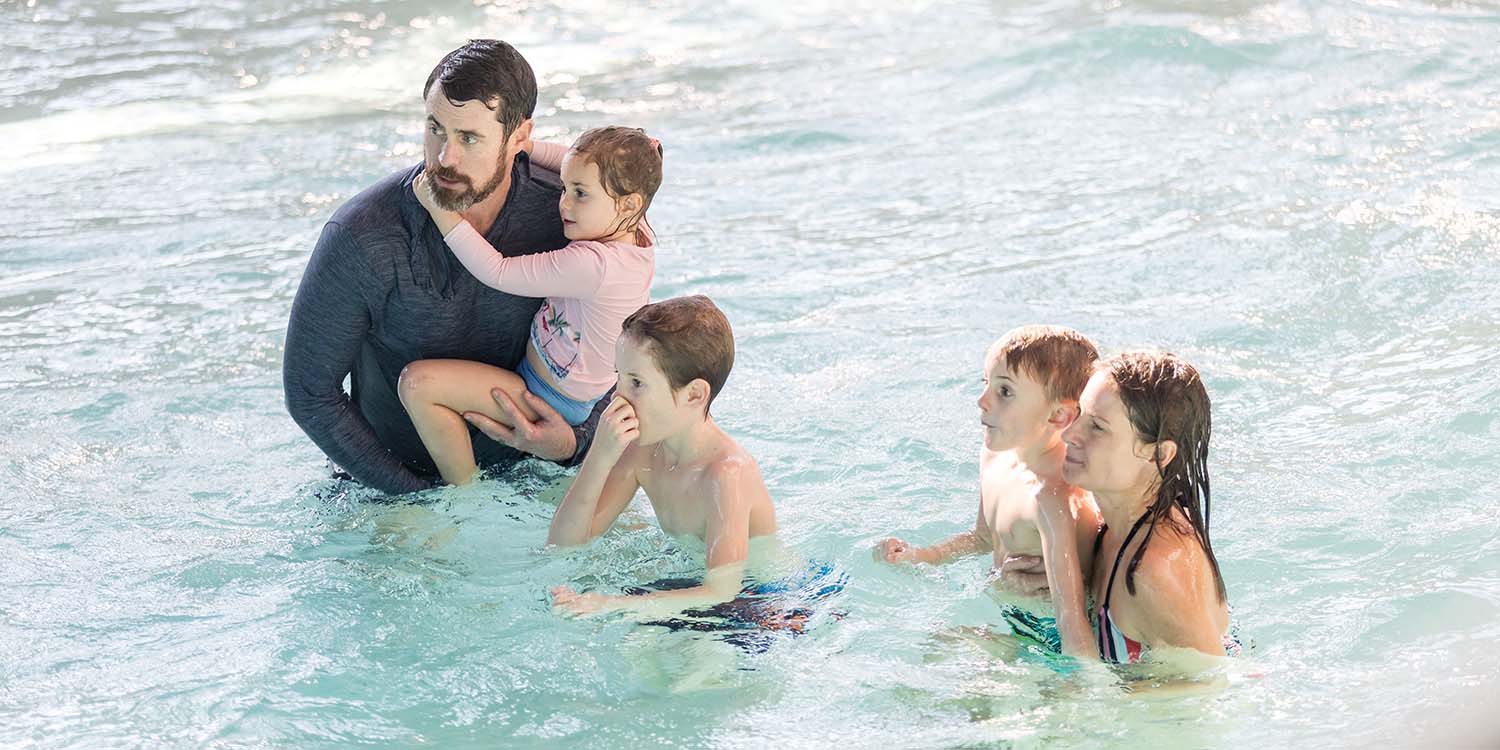 Shady Trees and the Water's Breeze at Pyne Road Park
---
Located on West Point Lake, Pyne Road Park is a 458-acre park with tons to do for a day out by the water. If you're hoping to relax with a breeze, this is the place—find a spot beneath a tree, set up your hammock and lay back. Be sure to pack some snacks and tunes! If you're hoping to toss your line, there are plenty of shady areas bountiful in lake-life. For more serious fishing, see our West Point Lake Fishing Guide for insight on the lake's prime spots to reel in a trophy fish!
When's the last time you enjoyed a nature trail without walking away with an awkward suntan? Stay on your feet under the canopies of trees with a stroll down one of the nature trails found at Pyne Road Park. Whether you're looking to hang out, cast your line or hit the trails, it can all be done in the shade (and with a breeze) at Pyne Road Park.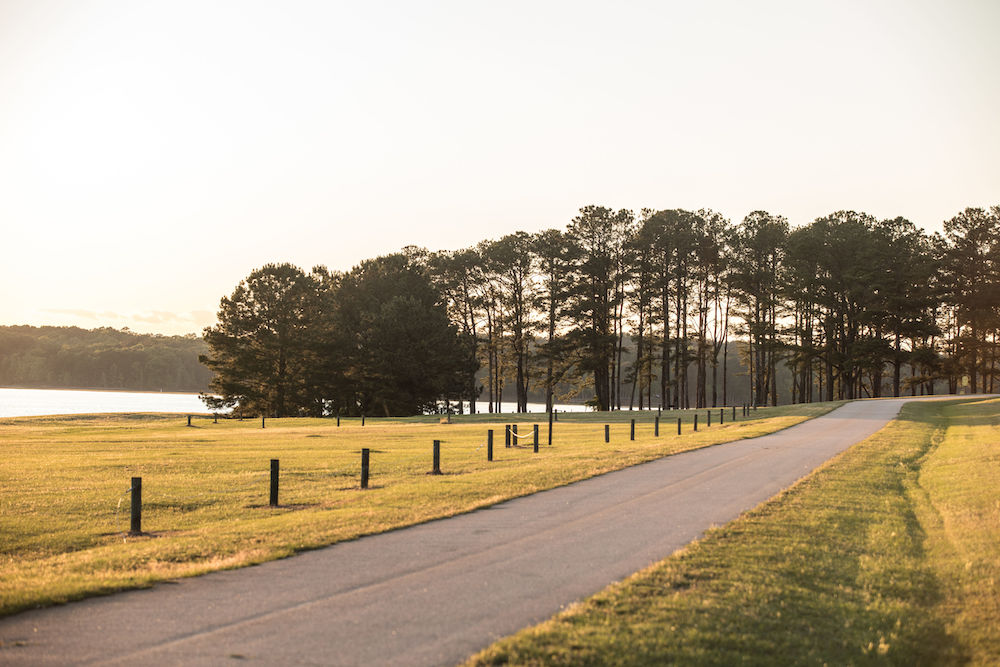 Picnics and Tranquility at Callaway Memorial Tower
---
Constructed in 1929 as a tribute to LaGrange textile magnate Fuller E. Callaway stands one of LaGrange's most stunning landmarks, Callaway Memorial Tower. Patterned after the Campanile of St. Mark's Square in Venice Italy, the tower is only minutes from downtown LaGrange and Lafayette Square. Located in the historic mill village, Callaway Memorial Tower represents LaGrange's textile industry roots—a past that led the city into an economic boo and established LaGrange as an American textile hub, thus putting the city on the country's radar.
The plot of land the tower resides on surrounds itself with an open green lawn that spills to the edges of the grounds, where landscaped sidewalks frame the grounds and lead up to the base of the tower. On top of the open lawn for activities, the area offers a selection of picnic tables beneath trees, perfect for a summer picnic with tranquil views.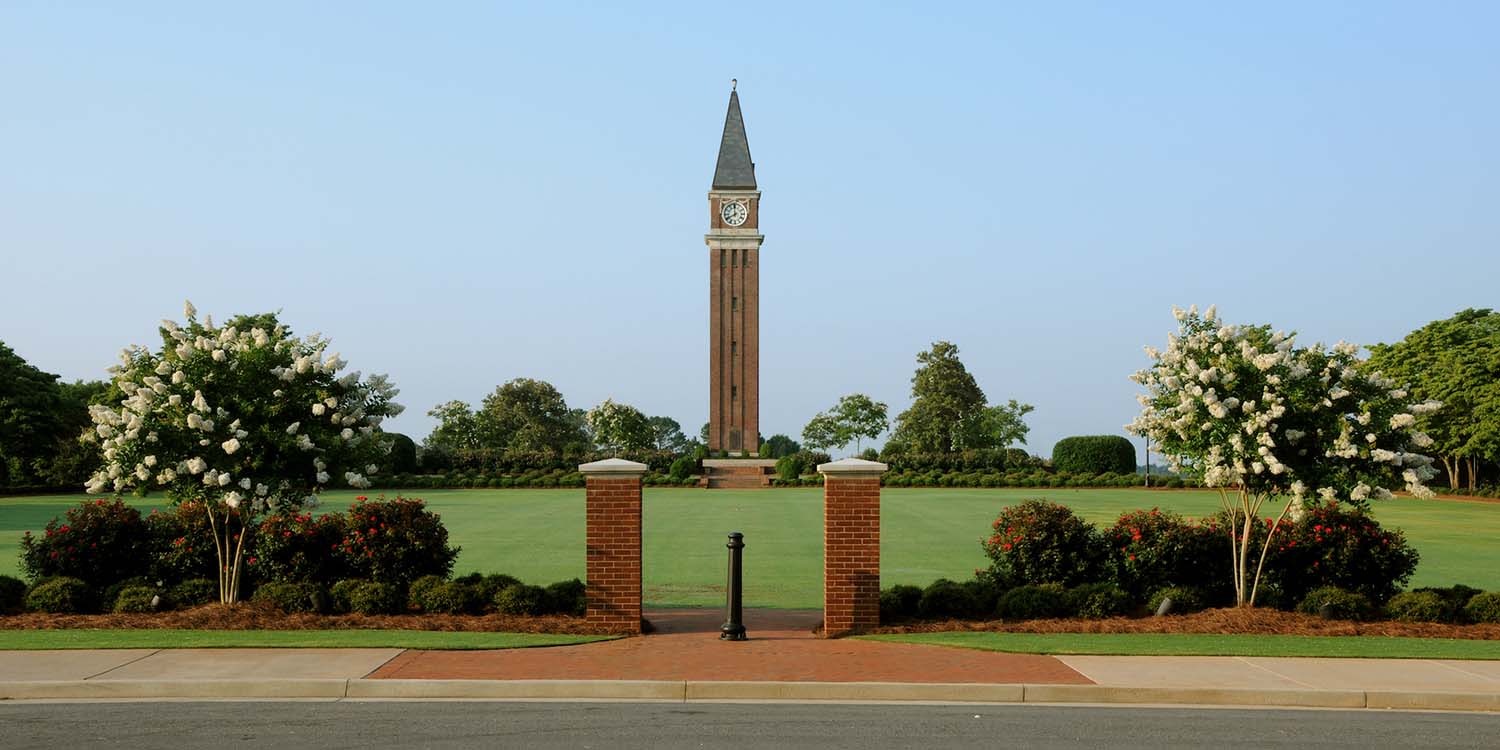 Pavilions and Excitement at Southbend Park
---
Southbend Park is a state-of-the-art park located within walking distance from downtown LaGrange. Southbend features a large playground, skatepark, dog park and covered pavilions with plenty of seating. Order lunch from one of the many restaurants within walking distance and enjoy it under the pavilion while watching some awesome skaters. If you're feeling parched after your picnic, grab a cold craft beer or Vodka cocktail from Wild Leap across the street (mentioned below)!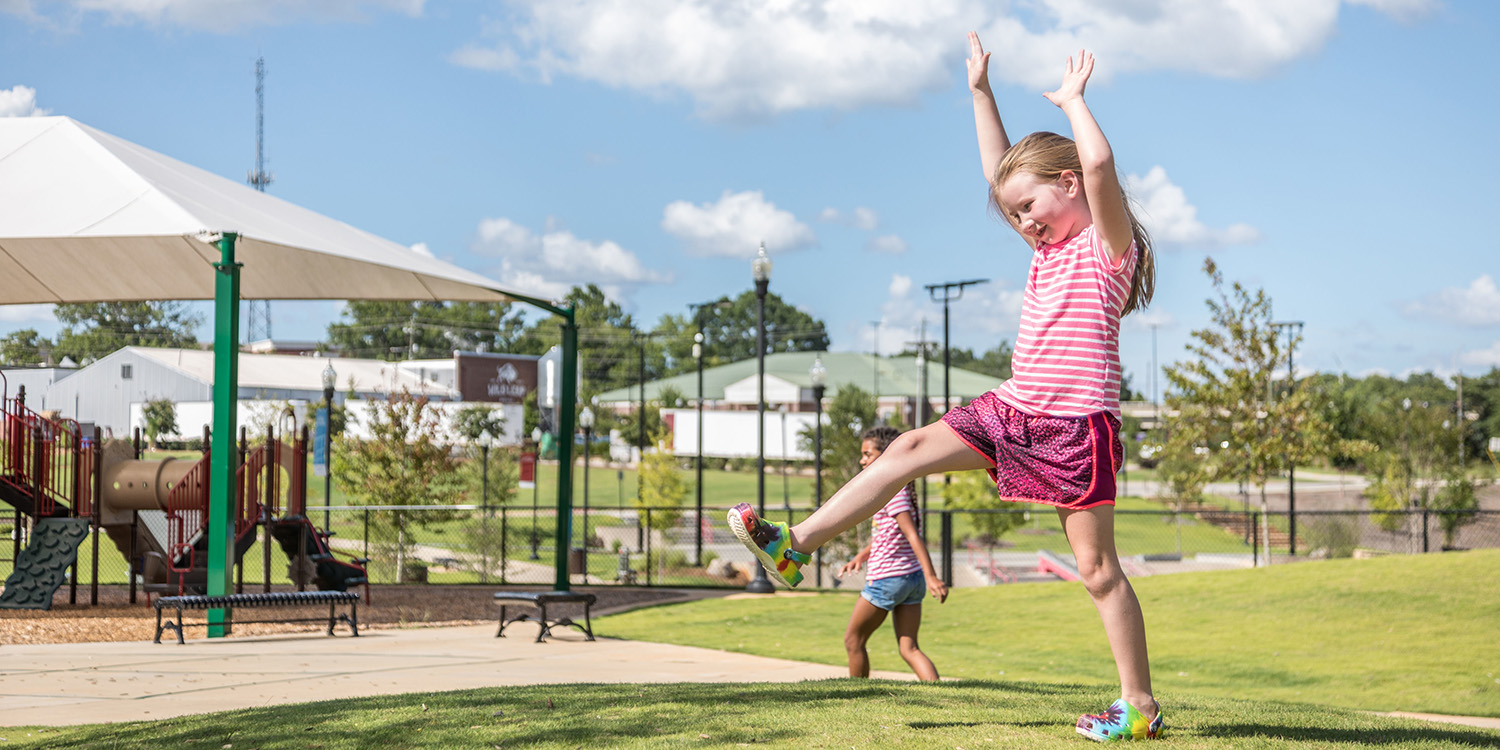 Outdoor Oases—LaGrange Campgrounds
---
Need an escape from the city? LaGrange has multiple options for camping located on beautiful West Point Lake. Whether you're camping in a tent or an RV, these campgrounds are perfect for some rest and relaxation in nature. 3 Creeks Campground, Whitetail Ridge Campground, Holiday Campground, Pyne Road Park Campground and R. Shaefer Heard Campground are open for you to come and enjoy. Pine Mountain RV Resort is also open. There, you can bring your RV and park, rent a resort cottage or camp in a Yurt! In LaGrange, the camping options are endless.
For a complete list of West Point Lake parks and special features, check out our Guide To West Point Lake Parks!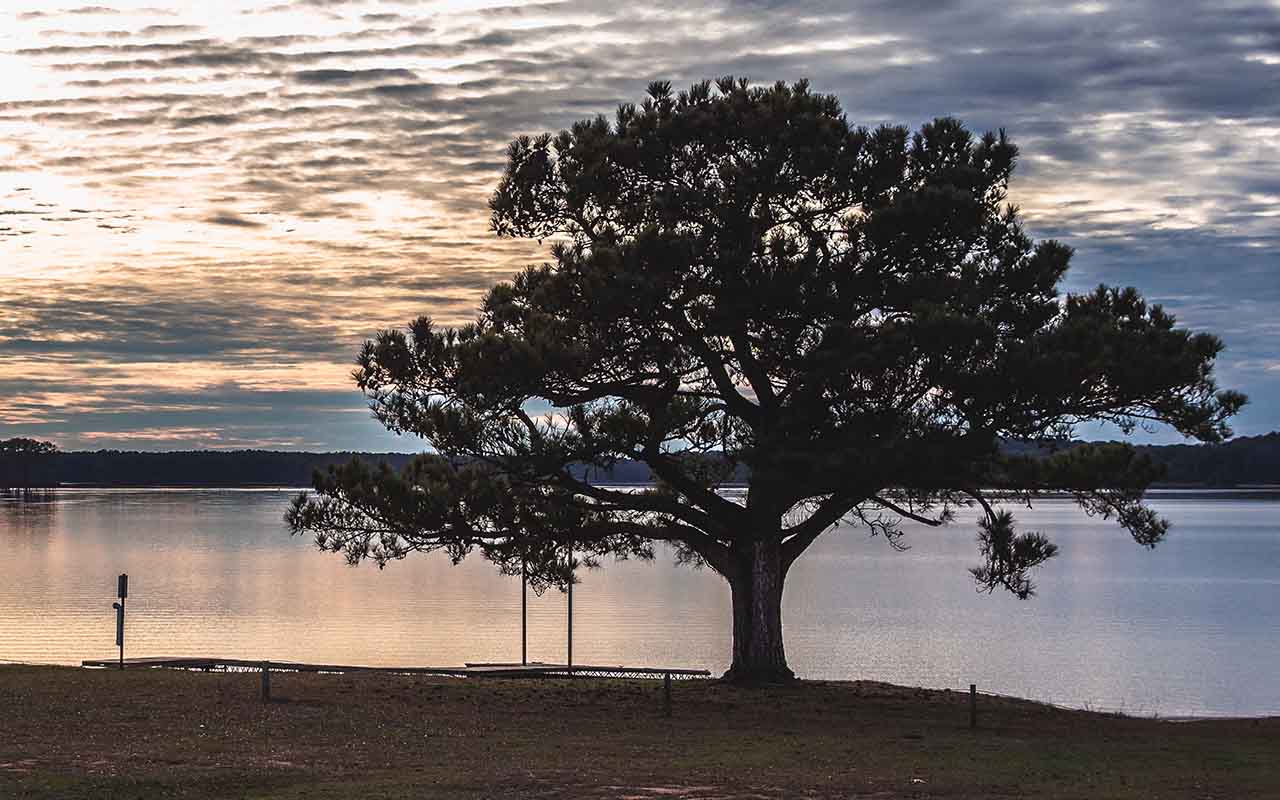 Games, Alcohol, Music and More at Wild Leap
---
Brews, games and music make the perfect combination for summertime fun; Wild Leap is the place with all three. LaGrange's first brewery offers a tasting room, brewhouse, pet-friendly courtyard and an unbeatable time. Wild Leap is known for its creative, easy-drinking craft beers, as well as handcrafted vodka and in-house vodka cocktails—oh and, their passion for hosting live music, events and parties! New Year's Eve bashes, Halloween throw-downs, food festivals, concerts, chalk art festivals… This expansive brewery is always hopping.
On top of the unbeatable drinks and irresistible atmosphere, Wild Leap is also kid-friendly, with games and various activities for the kids (and friends and family) to enjoy. So whether you're attending one of the brewery's themed parties, jamming to live music or just hanging out, you're guaranteed a good time at Wild Leap. And if you get too hot, there's always the air-conditioned taproom!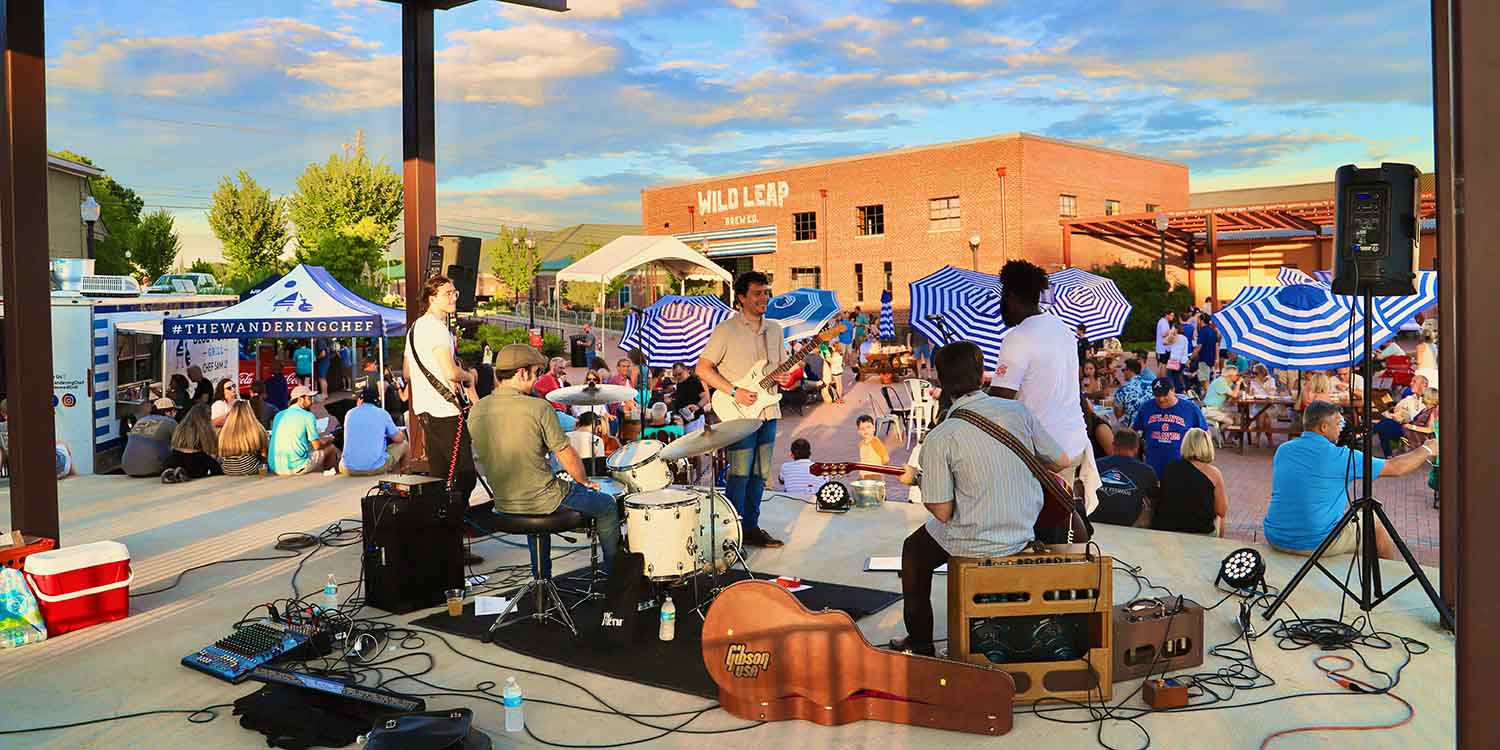 Sip Wine Beneath Pecan Trees at Nutwood
---
Nutwood Winery sits on ten acres of land and is surrounded by 200-year-old pecan trees, so safe to say, there is plenty of shade. If outside seating isn't what you're looking for, you can escape inside to their 6,000 sq. ft. tasting room with enough seating for you and your crew. Nutwood offers a wide selection of complex wines, refreshing wine slushies and tasty meals and appetizers. You can also order wine-tasting trees which include your choice of 5 wines to test. So, come relax and find your perfect wine at Nutwood Winery.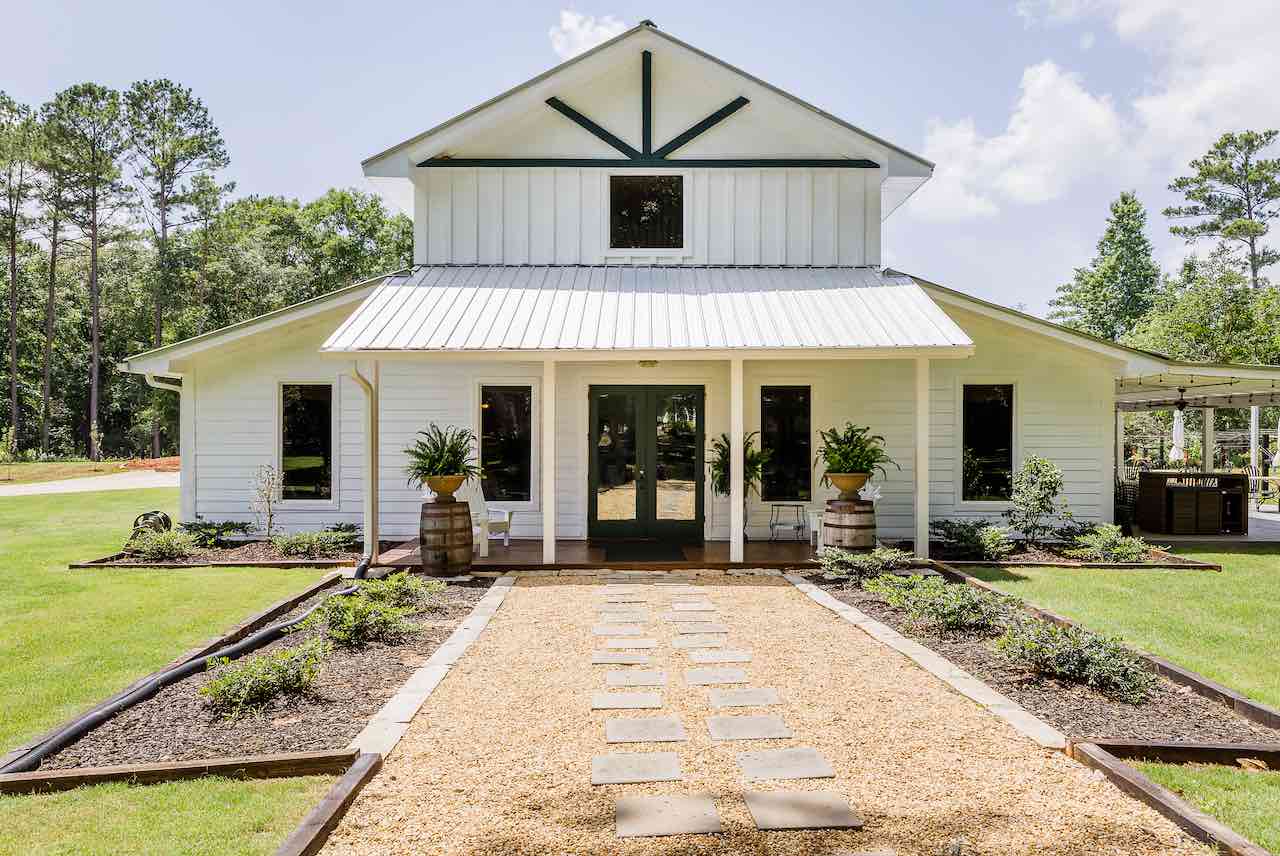 LaGrange is a city full of cool ways (pun intended) to have fun in the summer. If you need a break from the summer sun, be sure to check out these incredible spots, bring your friends, your family or just yourself, and enjoy all the city has to offer. Be sure to check out our "Top 15 Summer Bucket List Ideas" for some more inspiration on how to make the most of your summer in LaGrange.