Mare Sol
---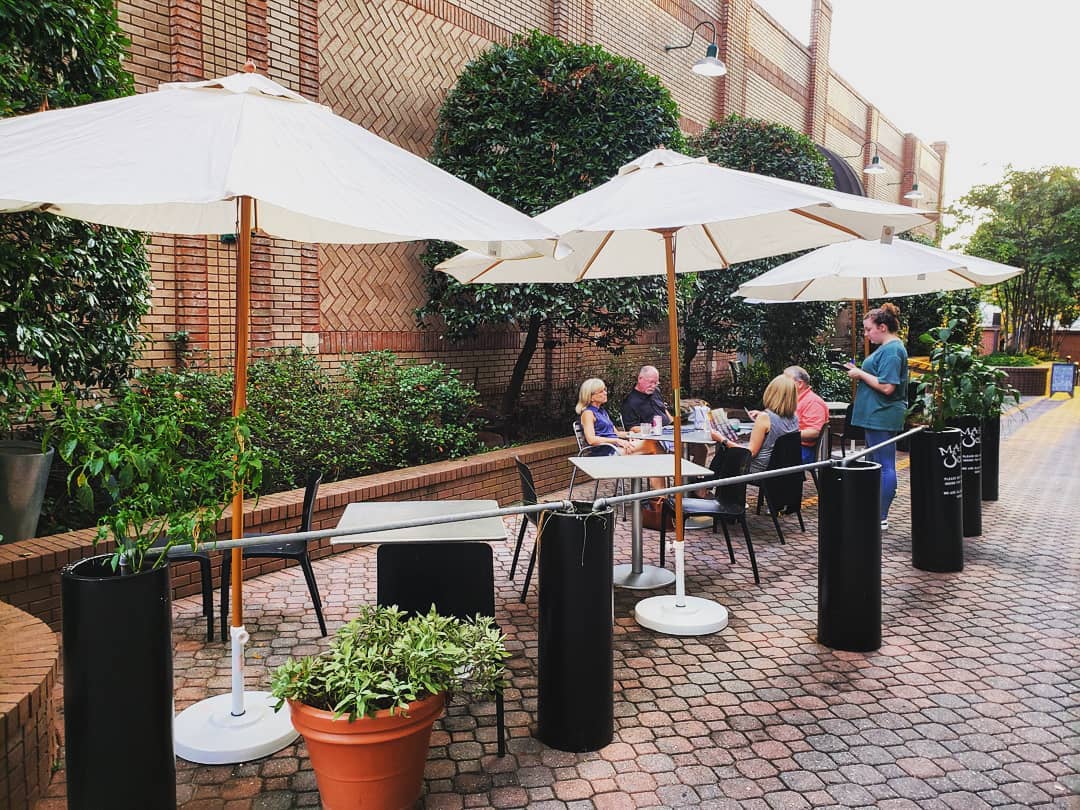 Located in downtown LaGrange, and within walking distance of most attractions, Mare Sol features a laid back atmosphere that feels like an intimate garden party in the brick courtyard. You'll notice the patio is lined with pots of fresh herbs. The expert mixologist uses them to craft some great cocktails so be sure to try one. The menu is chock full of delicious, flavorful food sure to please everyone, from flatbreads and tapas to gourmet entrees, plus there's a healthy wine and beer selection to whet your whistle.
Nutwood Winery
---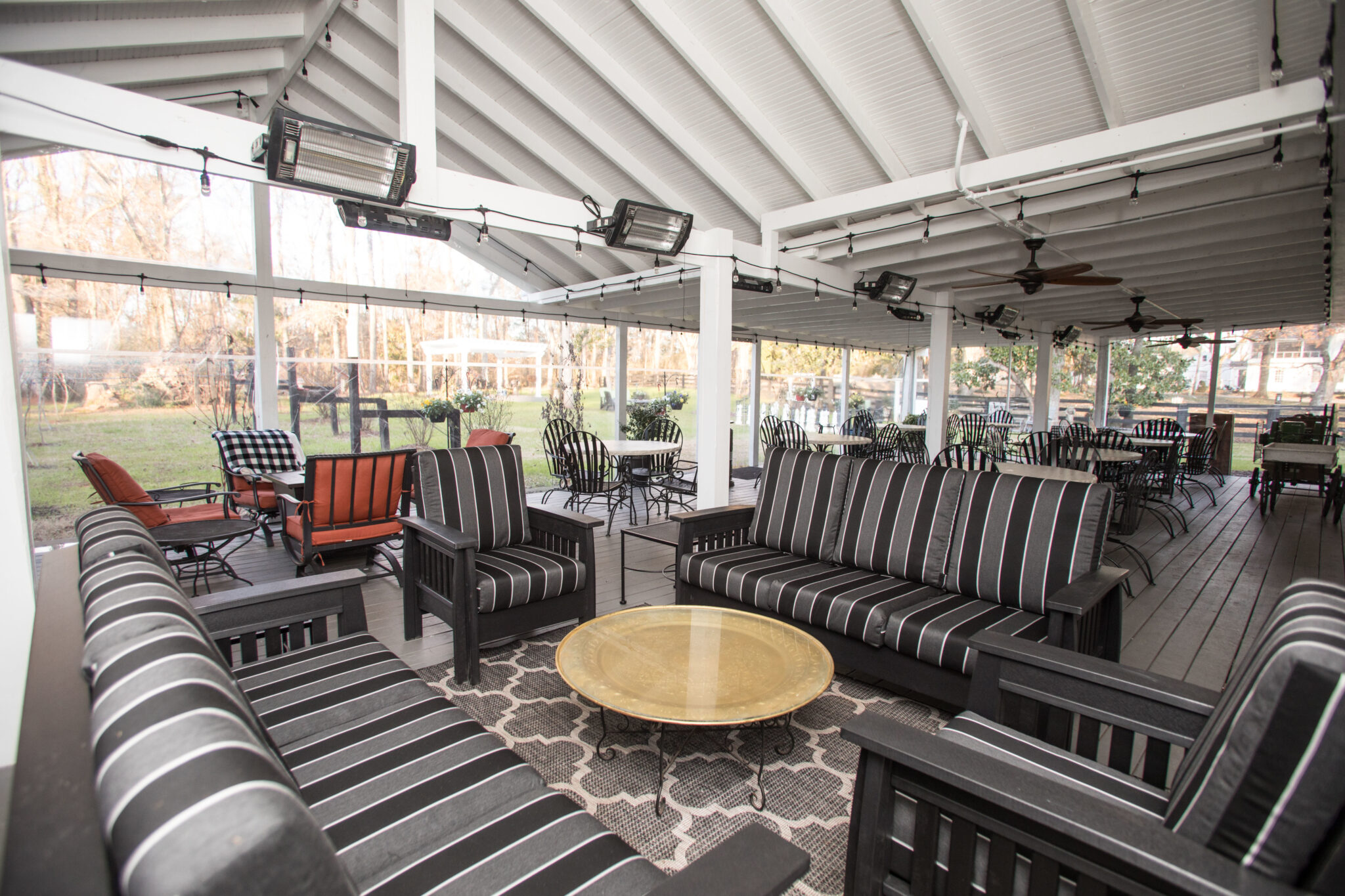 Located a short drive from downtown, Nutwood Winery boasts a diverse selection of classic, seasonal and frozen wine creations. Relax in the spacious tasting room or on the covered porch as you sip and savor delectable southern flavors. On the menu, you'll find items like chicken salad, pimento cheese, quiche and more! Make plans to stay late and enjoy live music under twinkling lights.
Your Pie
---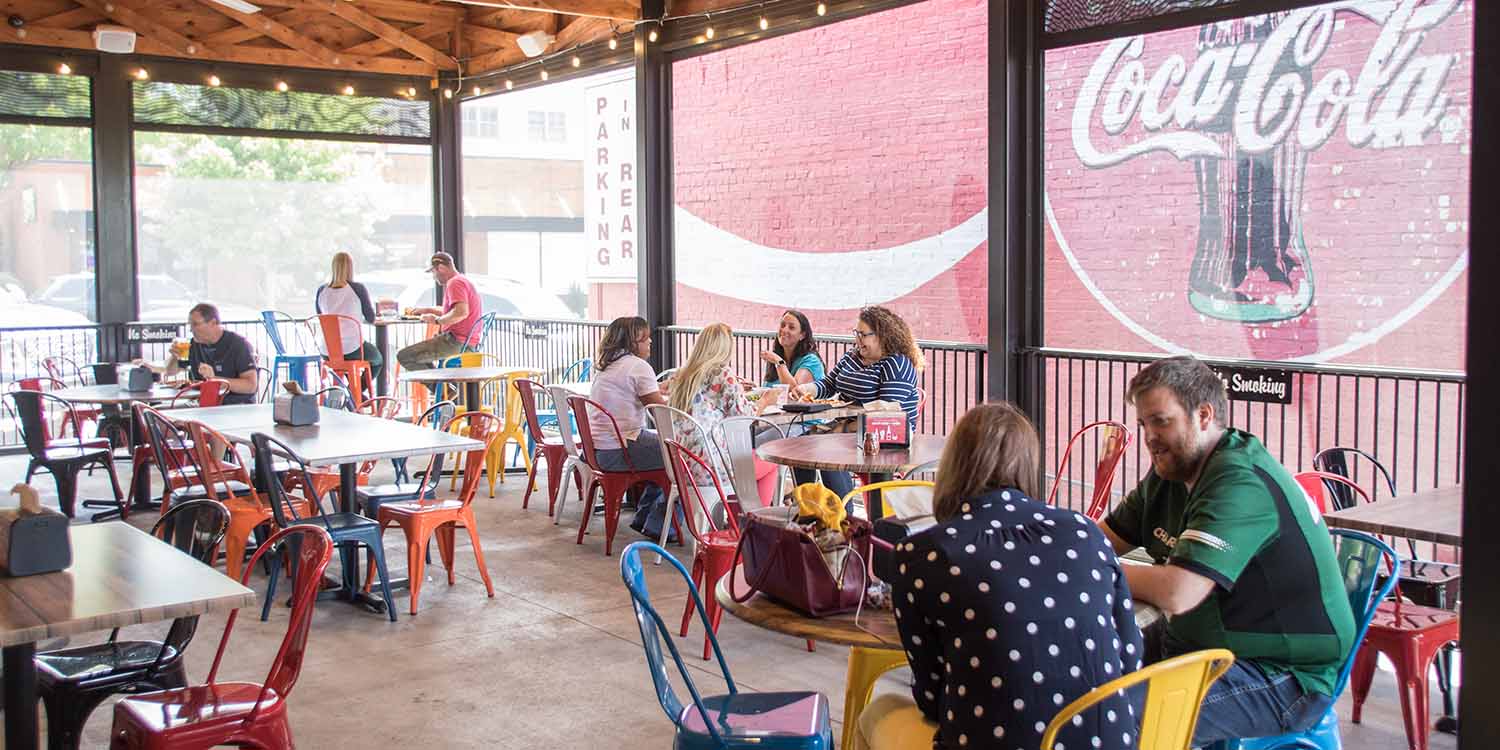 This is another easily walkable downtown LaGrange spot where you can grab a beer and indulge in authentic brick oven pizza. Your Pie specializes in personal-size pizza, customized to your tastes so go ahead and pile on the toppings you like. The bar is well stocked with a variety of local draft on tap. The screened-in patio has fans for your comfort and the vibe is cool as well. It sports an Instagram-worthy mural and plenty of people watching. Somehow, Your Pie manages to strike that perfect balance of hangout spot and family favorite, where both adults and kids are comfortable. You're just as likely to run into someone you know as a Little League team celebrating a win.
Brickhouse Grille
---
When you're craving a burger or wings, head to Brickhouse Grille, a homey neighborhood haunt in LaGrange with a sports bar ambiance. With the large, garage-style doors open, it feels like the covered patio goes on forever and there isn't a bad seat in the house. Plus, with a variety of theme nights and music to set the mood, you'll get a different dose of fun every time you drop by.
Beacon Brewing Co.
---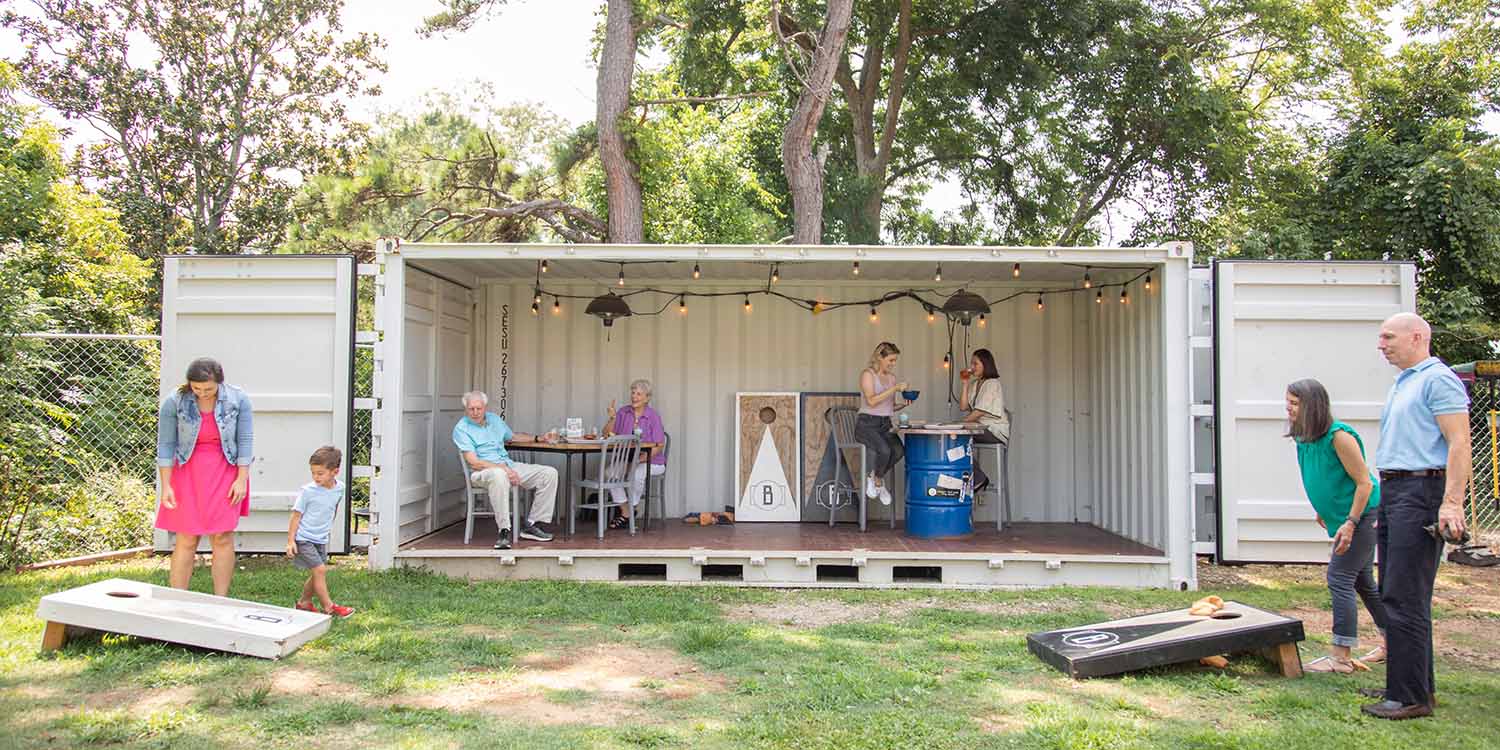 Located just a few minutes' drive from Great Wolf Lodge is our choice for a great date night. Beacon Brewing Co. is an eclectic dining spot in the Hillside community. The inside flows right into the outdoor beer garden but it still all feels intimate and cozy, thanks to the fire pit and string of Edison lights. Foodies will appreciate the creative Asian-Southern fusion menu that offers everything from tacos to sliders to soba noodles and kimchi. Order a flight of beers to try all their brews. Inside, the walls are filled with custom artwork. Outside, there's the artsy lock fence – reminiscent of the famous Paris lock bridge – to serve as your conversation starter. There's music on the weekends to entertain as well.
Wild Leap
---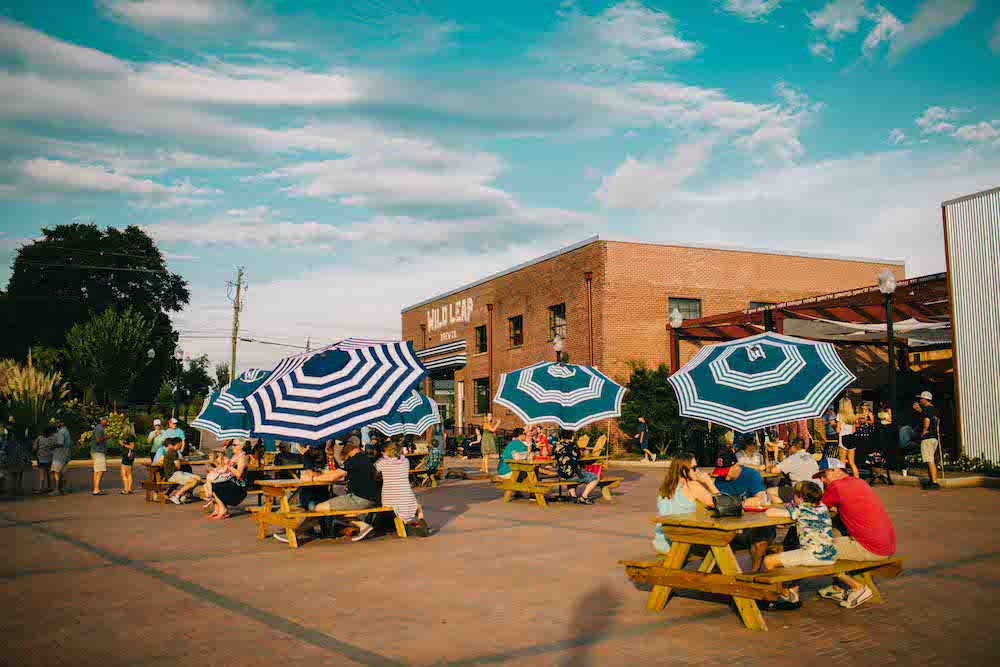 You may be wondering how Wild Leap made our lineup since it doesn't actually serve food. However, their plaza is absolutely one of the best outdoor dining spots in LaGrange. It's a welcoming, kid-friendly and dog-friendly location with great music playing, so you can't help but want to spend lots of time there. Feel free to bring your own dinner or order from one of the food trucks that set up shop in the plaza from time to time, or order some takeout from a nearby restaurant. Settle in with the perfect craft brew or vodka cocktail and enjoy a game or two of cornhole after dinner.
Karvelas Pizza Company in Hogansville
---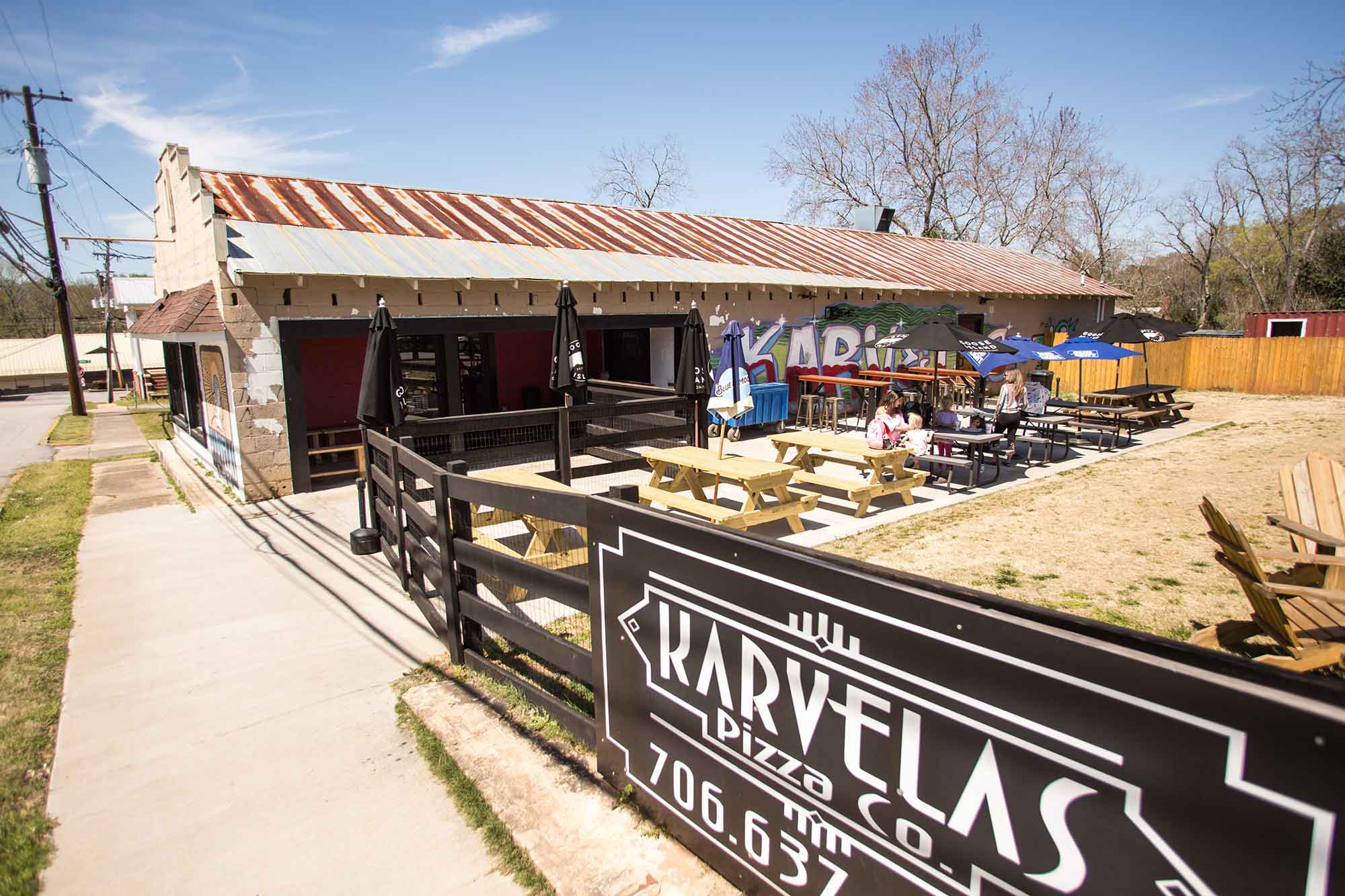 What's not to love about a restaurant with a slogan like "Not real glamorous, but dang sure delicious." Hands down, this is the best pizza in the area and the wings are great, too. Family owned and operated, the Karvelas will treat you like you're part of the family. The atmosphere is super-casual – a roll of craft paper serves as your plate, accompanied by plenty of napkins. Eat "on the green" and soak in the fun of this local favorite. There's even a fenced-in play area for the kids.