If you live in—or are traveling to—LaGrange and there's a big game you want to see in the company of other athletic enthusiasts, check out some of these top spots around town to watch!
Brickhouse Grille
---
Located on Main Street, Brickhouse Grille offers a great atmosphere to catch the game while devouring some delicious grub and washing everything down with an adult beverage or two. This downtown joint offers several draft beer and cocktail options, as well as a diverse menu ranging from hamburgers, wings and steaks to tacos, cheesesteak fries and more. As an added perk, if you or anyone in your group likes to multitask while watching sports, Brickhouse Grille hosts live music, trivia and other fun entertainment every night of the week!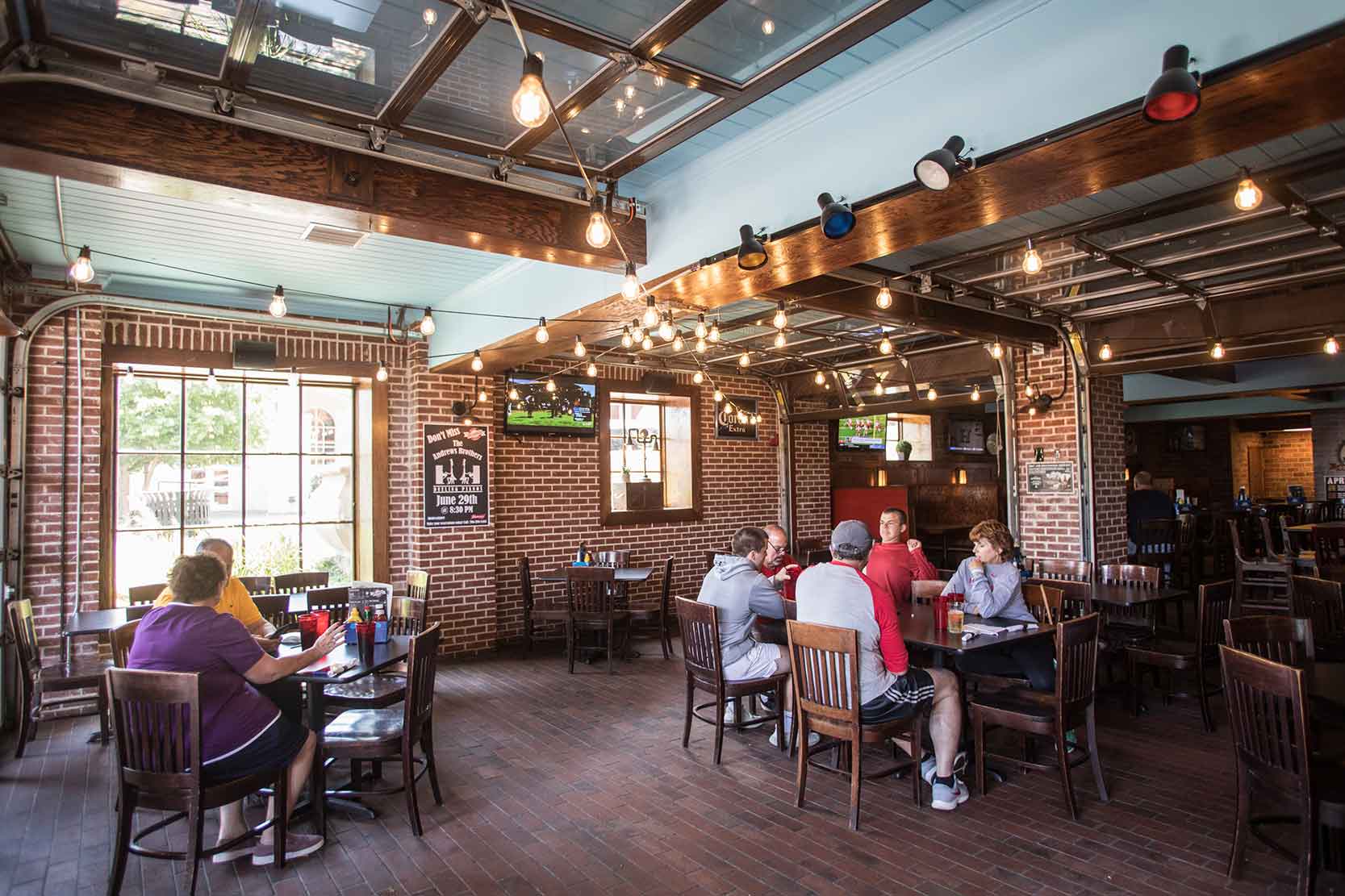 Wild Leap
---
Beer and sporting events have long gone hand-in-hand. If you're looking to throw back a few craft beers with some friends while your team takes on a foe, Wild Leap is the place to go. This award-winning brewery is renowned for exceptional suds of several different varieties—including IPAs, ales, stouts, porters and goses. But don't worry, if someone in your crew isn't the biggest fan of beer, Wild Leap also offers house-crafted vodka and specialty cocktails for which they've also become known. TVs for games are located in the tasting room, but in between innings, halves or periods, you can enjoy your libation(s) in the spacious courtyard—possibly even to the tune of some live music!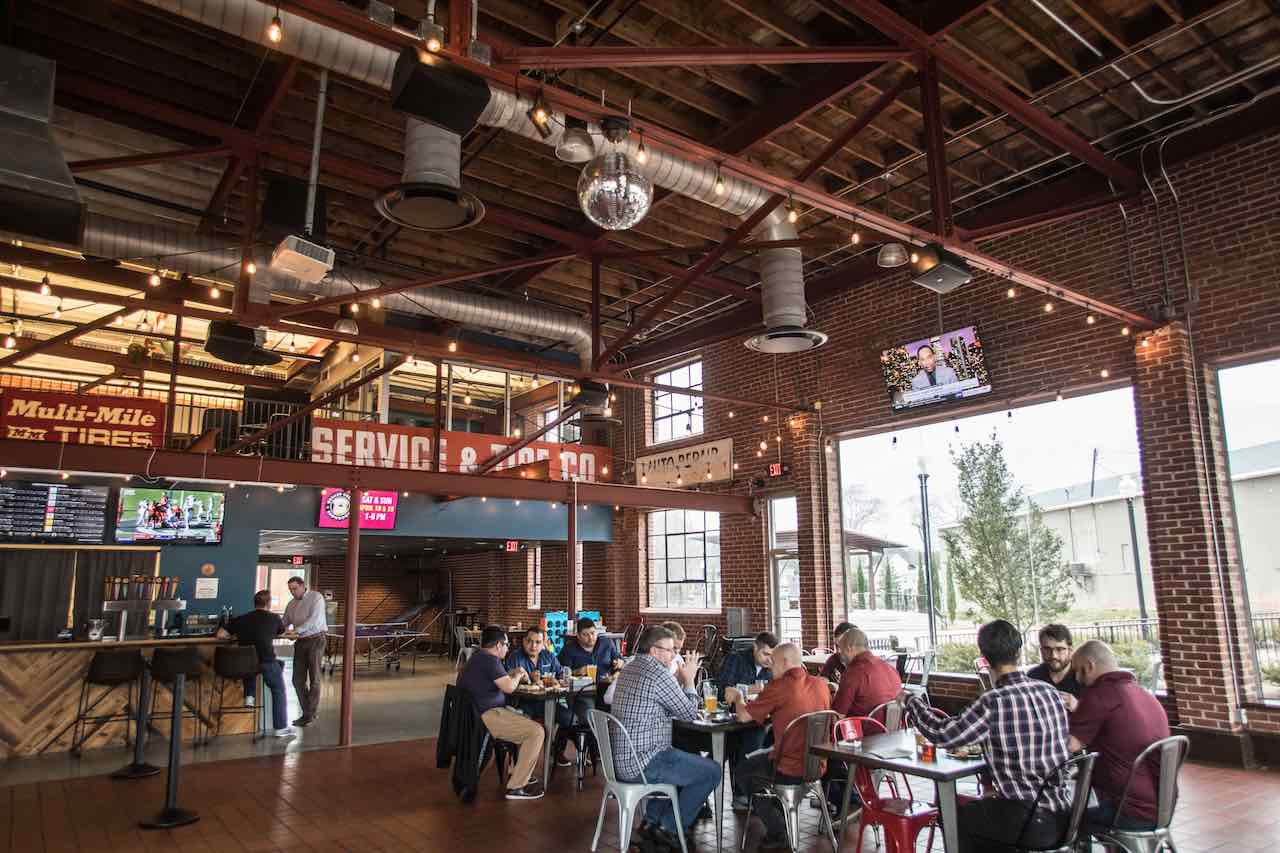 Karvelas Pizza Co.
---
Can't watch a big game without crushing some pizza and/or wings? You're in luck: Karvelas Pizza Co. has both! Situated in the heart of downtown LaGrange, this popular eatery is famous for its homemade pizzas—including the Flying Buffalo Pie which features fried chicken and buffalo sauce; the Cave Man Pie that's piled high with various meats; the Memphis Pie that's adorned with Carolina mustard sauce, chicken and bacon, Vidalia onions and jalapeños; and seven other specialty pies. Pair your pizza with a batch or two of regular or boneless wings tossed in one of 13 unique sauces and now it's really a game day! Of course, Karvelas' great selection of beer can also add to the merriment of your team rising to victory. Karvelas isn't just in LaGrange, either! Their flagship restaurant in Hogansville and newest location in West Point make for great places to cheer on your team while you're in the area!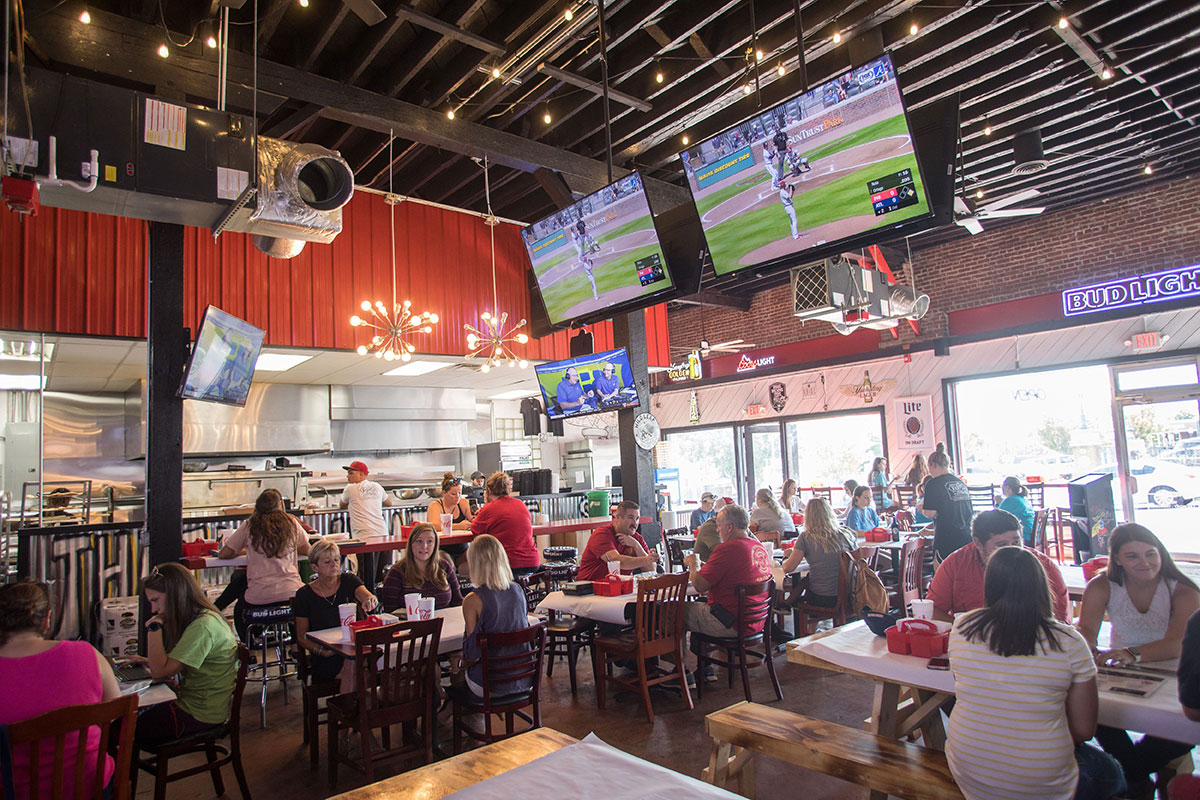 Main Street Pub
---
As its name suggests, Main Street Pub can be conveniently found on Main Street—and it offers a wide array of cocktails, beer, wine and bar bites. Depending on the day and the particular sport, this downtown haunt often has specials running for food and drinks, making it one of the more popular places in town to watch a game. Another great draw is the multiple bar games available to play should you or your group need distraction from a lackluster performance by your team. Win, lose or tie, you're bound to have a great time at Main Street Pub.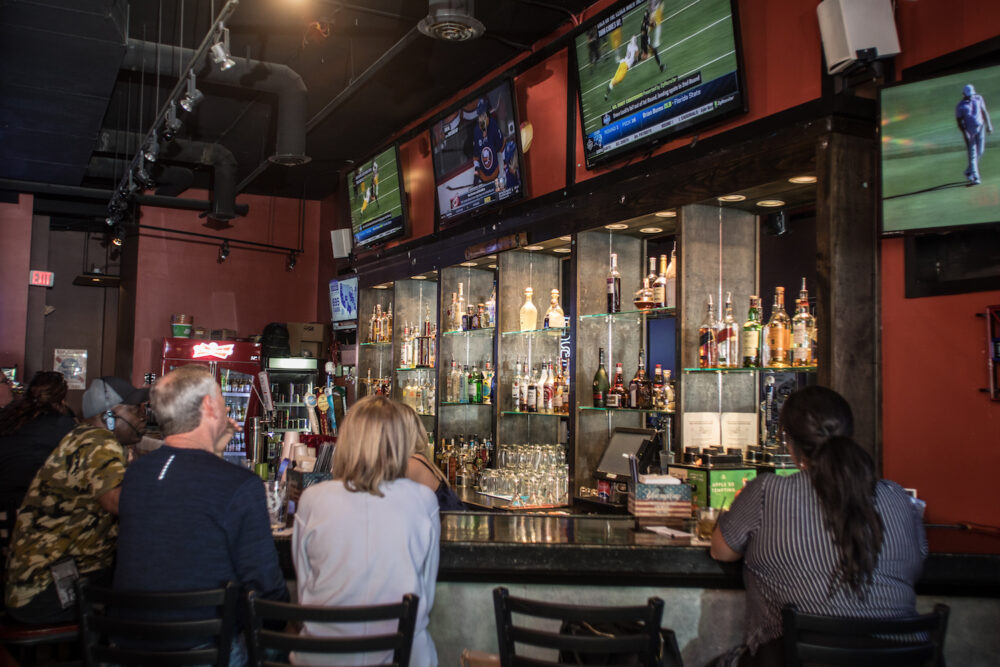 Want More Game Day Hub Options?
---
If none of the spots we highlighted check all your boxes for a great game day spot, check out some other food and drink establishments in LaGrange to find exactly what you're looking for. With all of our town's excellent bars and restaurants, we're certain you'll be able to catch your game at the perfect venue.