There's no better way to enjoy warmer temperatures in Georgia than a day exploring Hills & Dales Estate in LaGrange! "Each season has its gifts, but it's hard not to love spring," mused a former Horticulture Manager for the estate. "I breathe a little sigh of relief when winter is over and everything starts waking up in the gardens."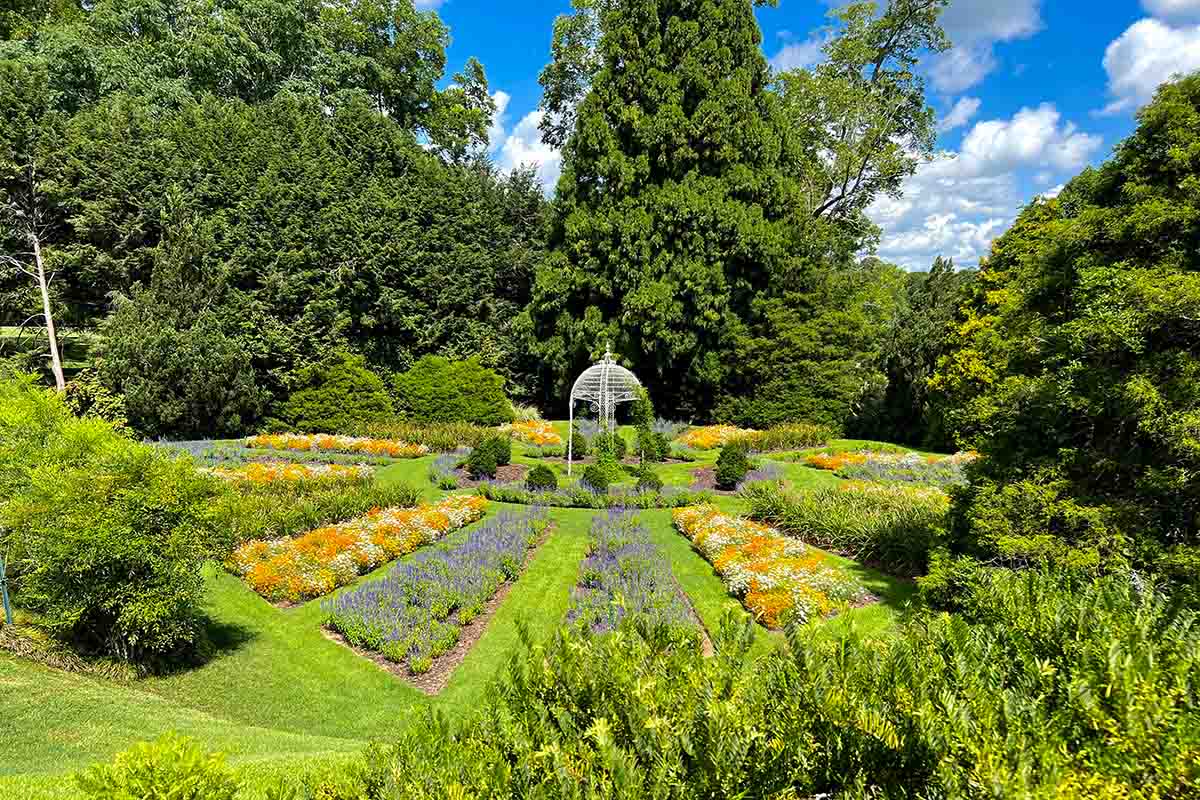 As far as spring goes, there is no season quite like it in the storied boxwood gardens of Hills & Dales Estate. Completed in 1916, the 13,000 square foot historic home was designed by renowned architects Neel Reid and Hal Hentz. Possibly even more impressive than the home itself are the sprawling gardens that wait outside its door.
Every Year, A Spring Performance
---
When spring finally appears in LaGrange, the azaleas, daffodils and dogwoods take their cue and perform for anyone willing to watch. The series of dwarf boxwood parterres, planted by Sarah Ferrell, have been displaying a dazzling performance every spring for over 175 years. Phillips laughs that Alice Callaway (previous owner of Hills & Dales) used to quip, "I would give the garden to anyone who wanted it in January or August, but the rest of the year I'd want it back."
The rest of the seasons in the garden are noteworthy for other reasons, but a significant portion of their role seems to be playing their part to make sure spring is the best it can be. Preparation for spring really starts in fall and continues in winter.

The kind of preparation employed at Hills & Dales is also encouraged for those gardening at home. While a home garden might not be tucked outside of a 13,000 square foot historic home from 1916, the practices are still applicable. There's a reason Hills & Dales is nationally-recognized as one of the best-preserved 19th-century gardens in the country.
Fall & Winter Preparations
---
In fall, the team at Hills & Dales start planting bulbs for plants that bloom in early spring along with seasonal annuals that grow during winter. During winter, everyone holds their breath, waiting for periods of dangerous freezes to pass. Frost blankets drape over the plants, and gardeners give a little extra "tlc" to the plants making sure they survive the cold temperatures.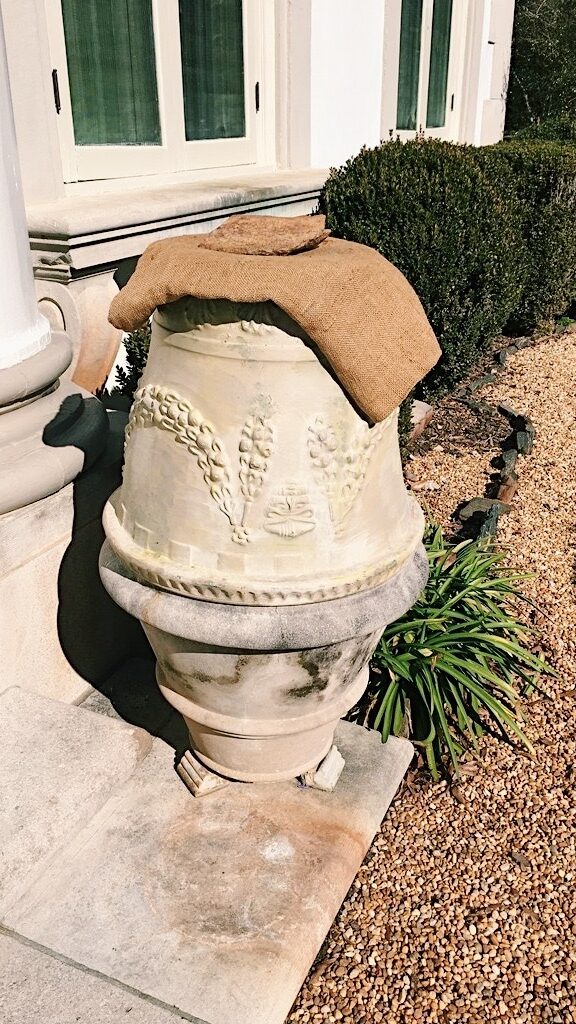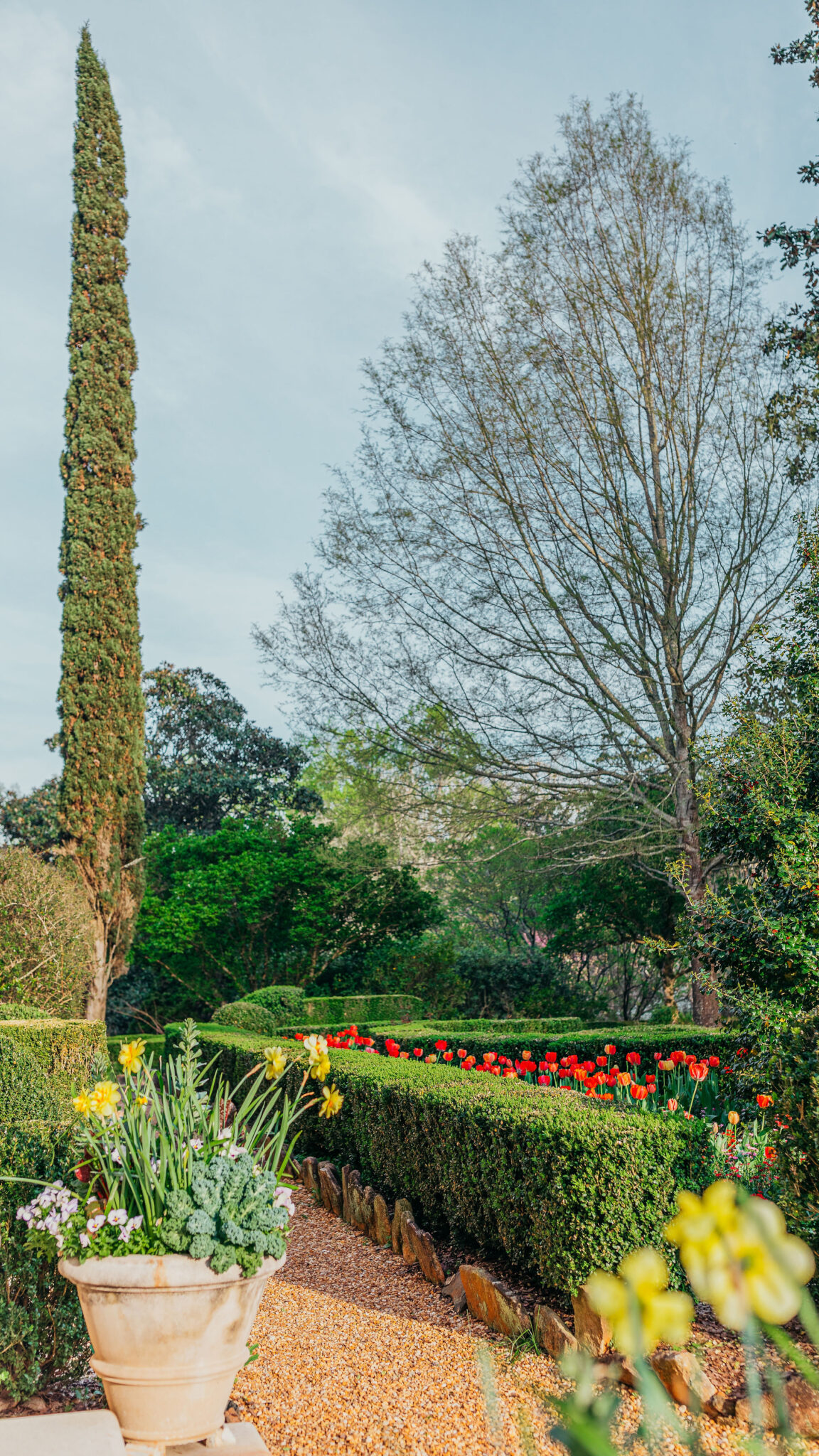 Winter is also the time for menial tasks like taking inventory of hoses and checking irrigation systems. One of the important winter tasks for both at-home gardeners and Phillips and her team is pruning. Phillips suggests walking around at home to look at things that seem out of proportion, which can be a good start to discerning what to prune.
Fall and winter still bring great color and fragrance to the garden, with over two dozen cultivars of camellias adding a splash of color in the winter months. During this time, the team works on propagating and growing other species to plant in late spring.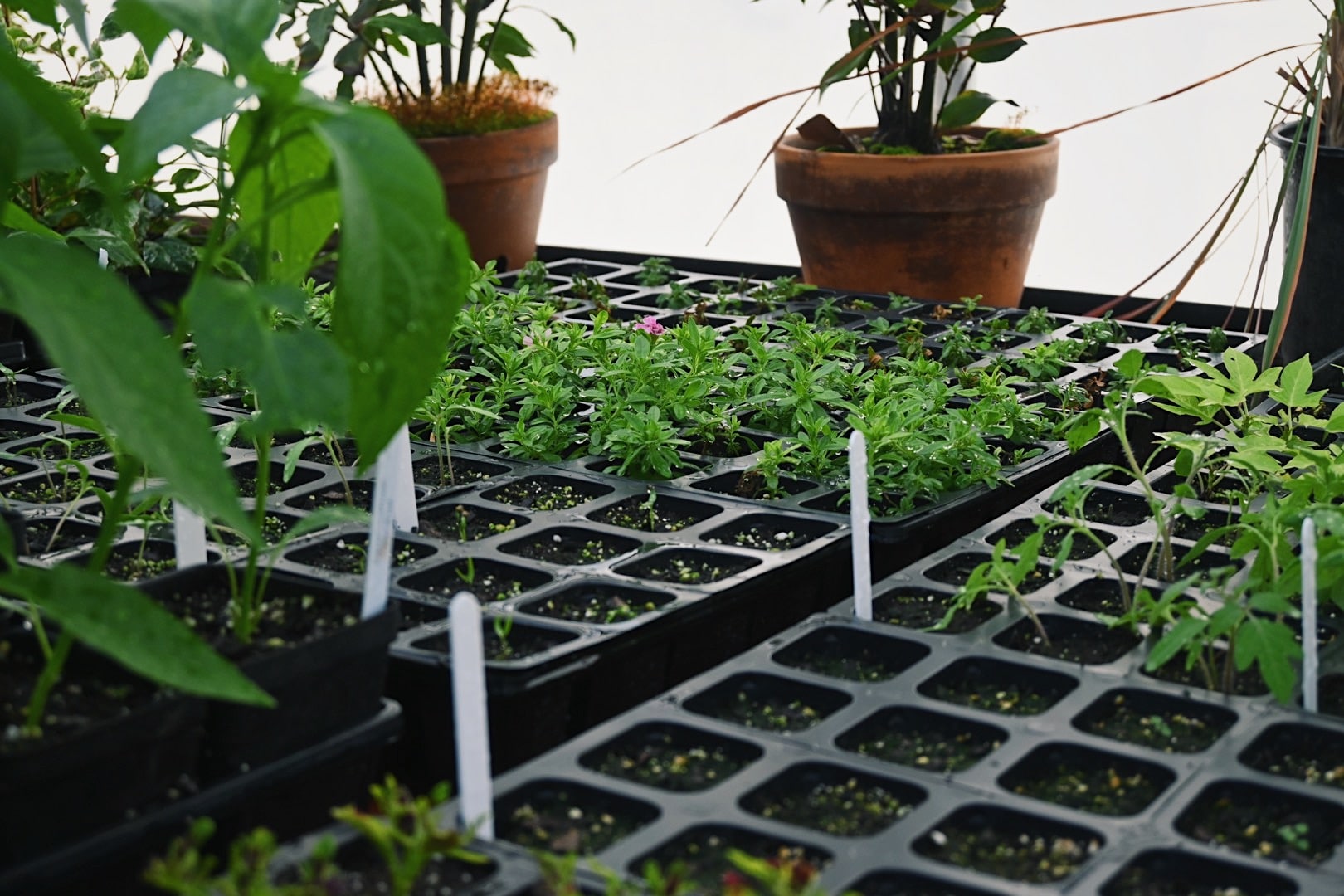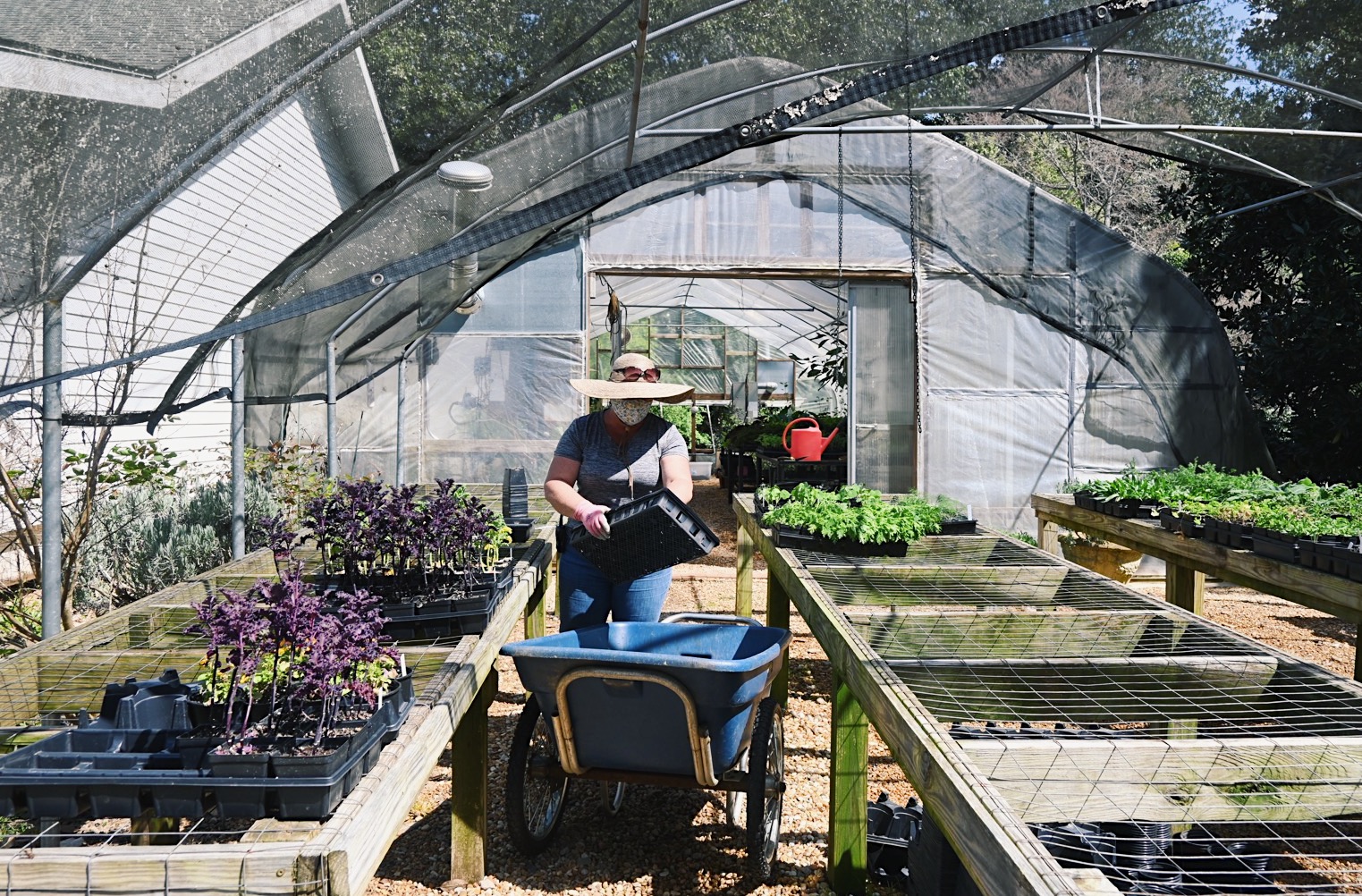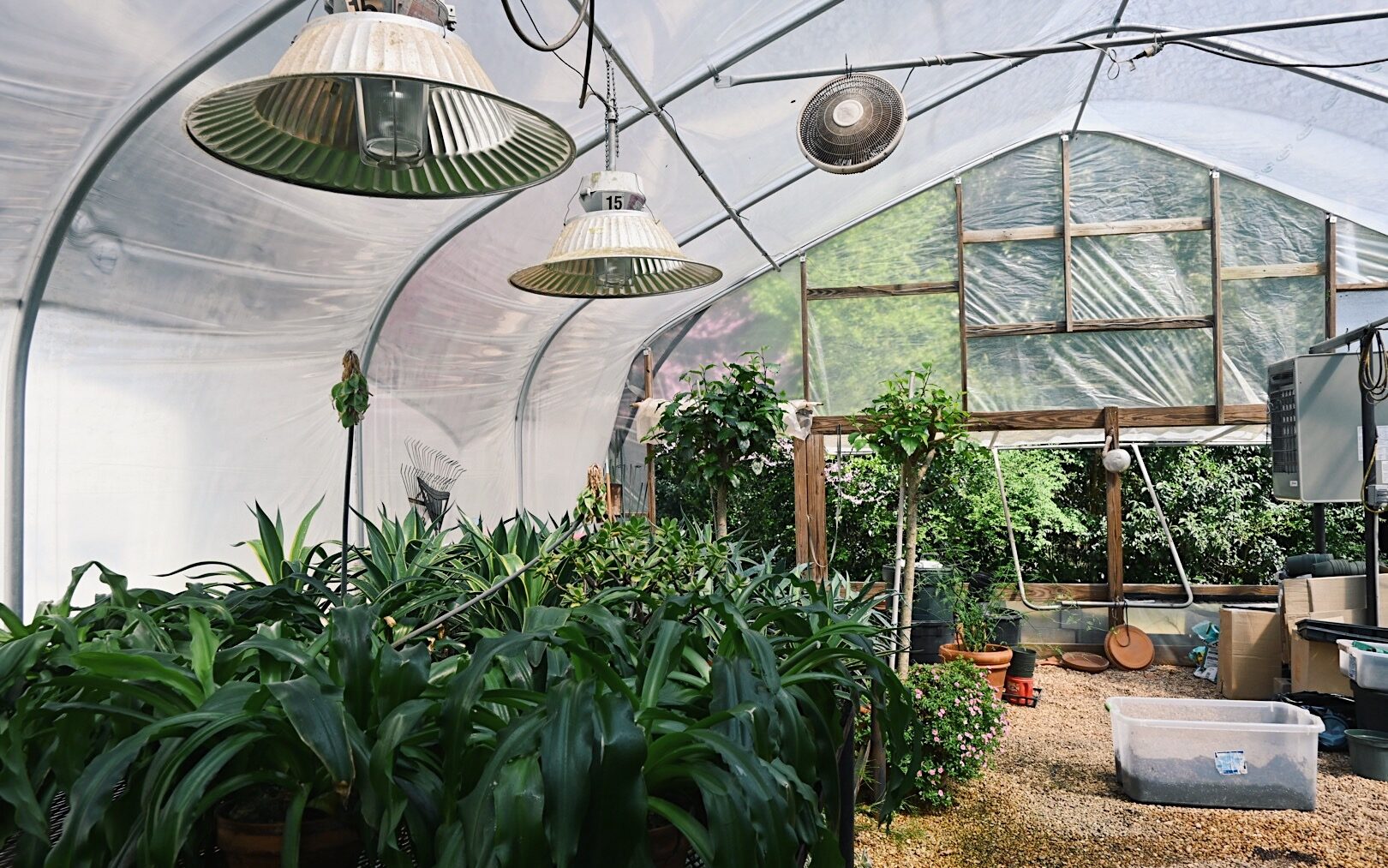 Early Spring Swing
---
In early spring it becomes time to fertilize, keep annuals deadheaded and start planting the vegetable garden.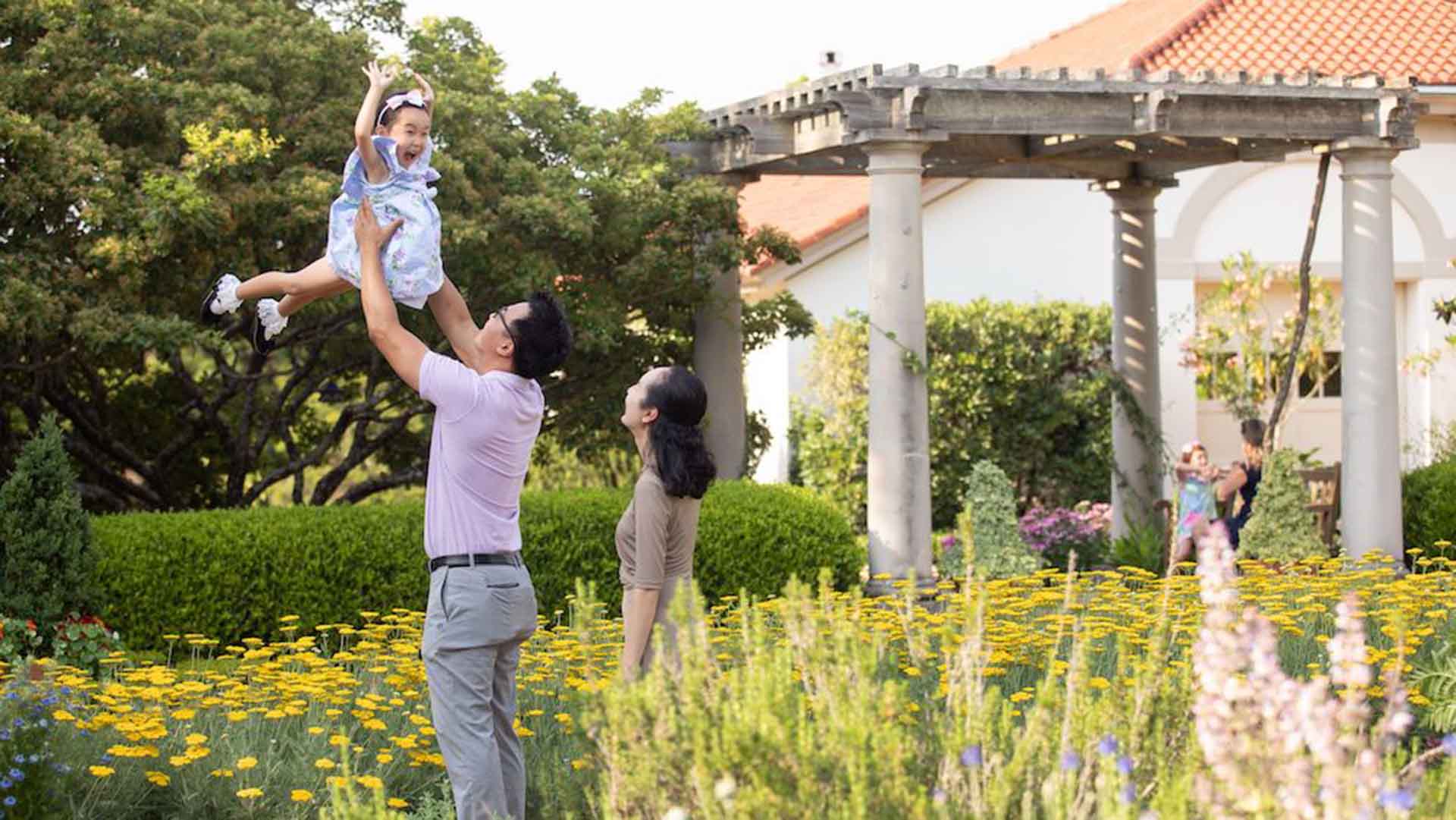 It is no surprise that visitors flock to Hills & Dales Estate once winter comes to an end and temperatures start to rise. The azaleas normally begin blooming in March, then the dogwoods wake up, and spring in the garden evolves from there. 
Highlights of the Garden
---
Phillips worked the gardens alongside Alice before she passed away, learning the quirks of the soil, noticing what colors she liked, which plants she gravitated towards, the look she envisioned for different areas of the garden.
The current gardening team at Hills & Dales includes Phillips and seven other full-time gardeners (along with one cat named Mickleberry after Sarah Ferrell's father). At the heart of their planning and work for every season, the gardening team's primary goal is to portray the garden honestly and historically without imposing their own interpretations. While every inch of the Hills & Dales grounds are meticulously looked after, these are the corners of the garden that really make a statement.
Visitor Center
A warm welcome to the garden, azaleas, camellias and other spring-flowering varieties surround the Visitor Center and lead visitors along the walking trail to the rest of the gardens.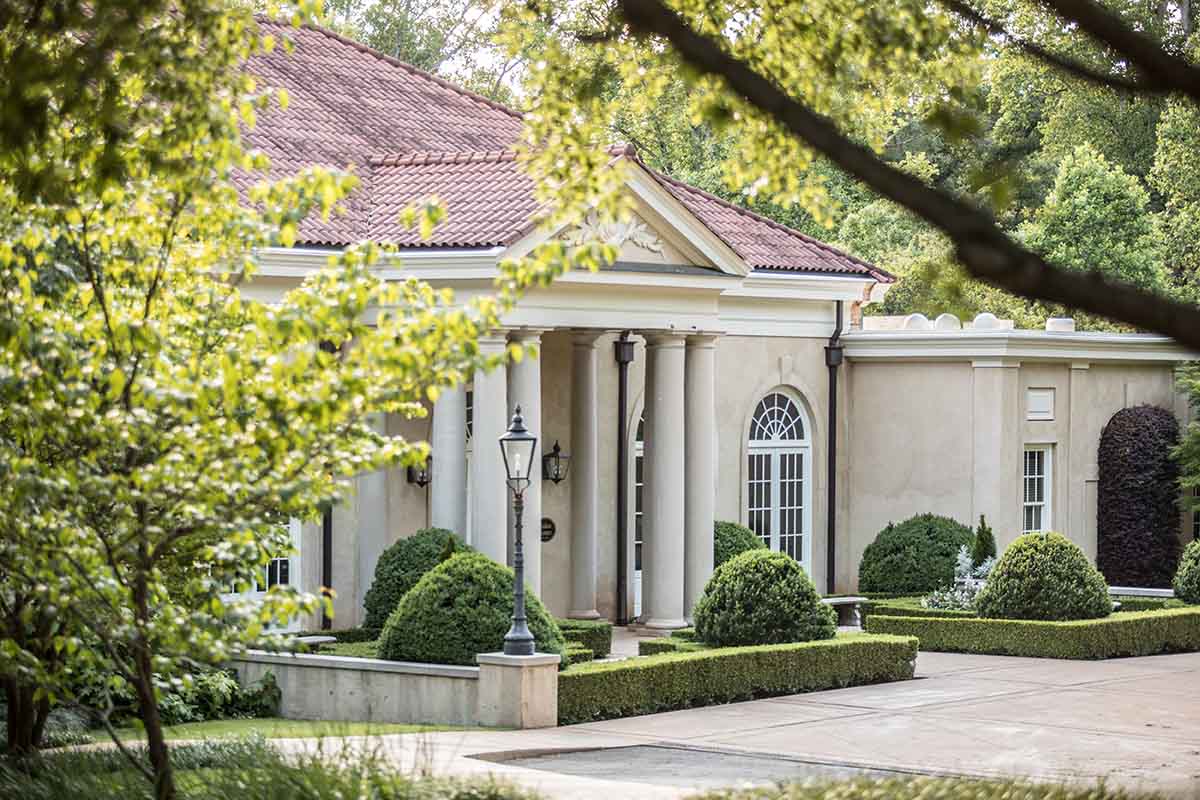 Ray Garden
Previously the Ray Garden was a large vegetable garden until Alice Callaway converted it into a colorful area with 16 beds of annuals and 8 beds of perennials that come to peak in May and June. The garden is watched over by a statue of Demosthenes.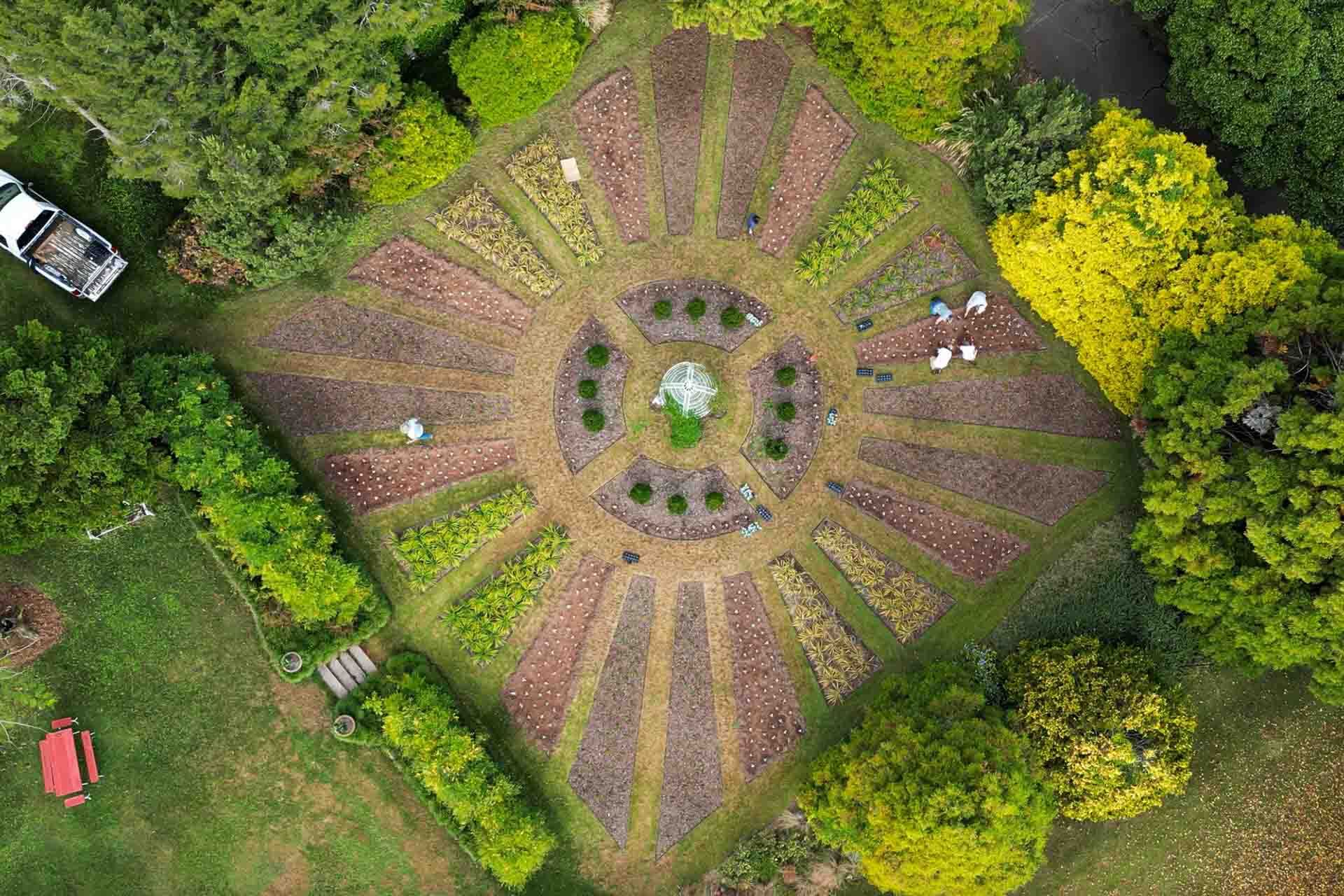 Church Garden
The church garden is magnificent in the spring. During the 62 years Alice Callaway gardened at Hills & Dales, she converted the church garden into a stunning all-white garden that truly peaks in spring. Starting in March the Yulan Magnolia tree, native to China, is in full bloom with its white goblet blooms. There is beautiful white wisteria that forms a square around a 19th century well. White azaleas are also a highlight.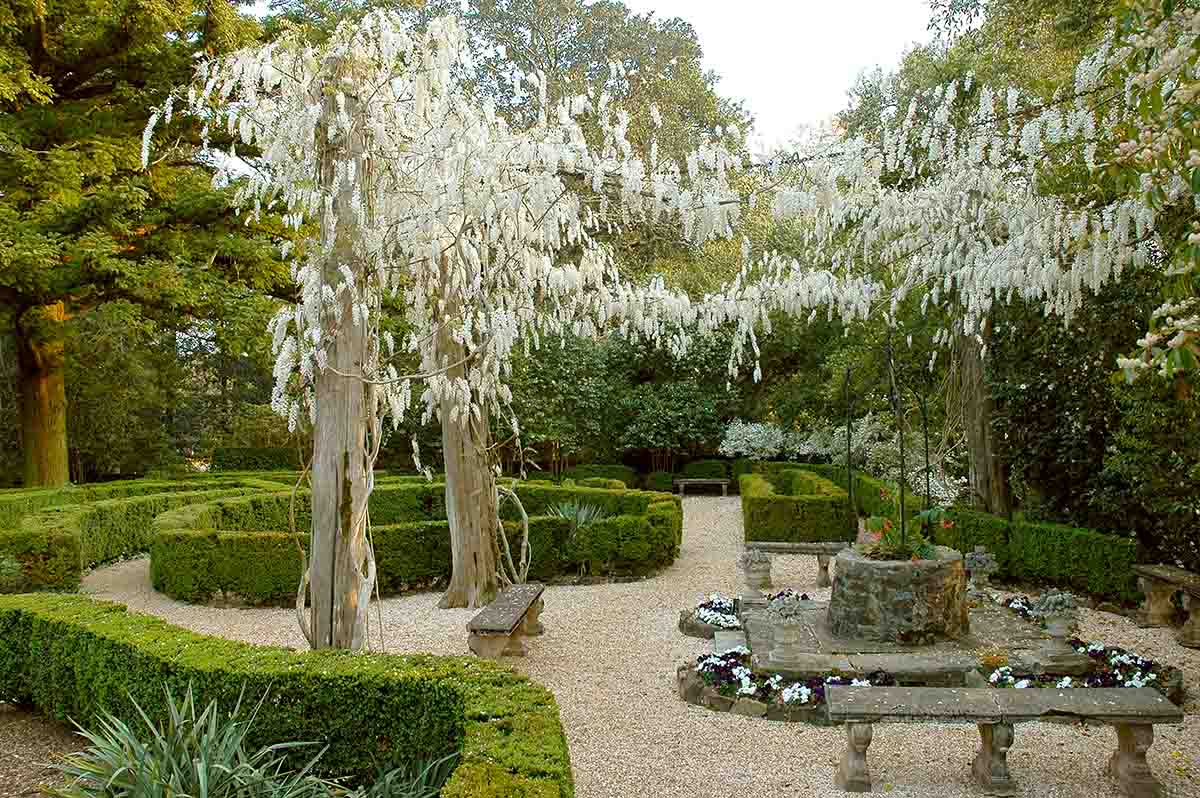 Fountain Terrace
The first terrace adjacent to the house hosts two large beds filled with rich seasonal color. Tulips begin showing color in March and Snapdragons bloom in April. The terrace features a large fountain from 1916. All of the terraces are must-sees, especially the series of dwarf boxwood parterres.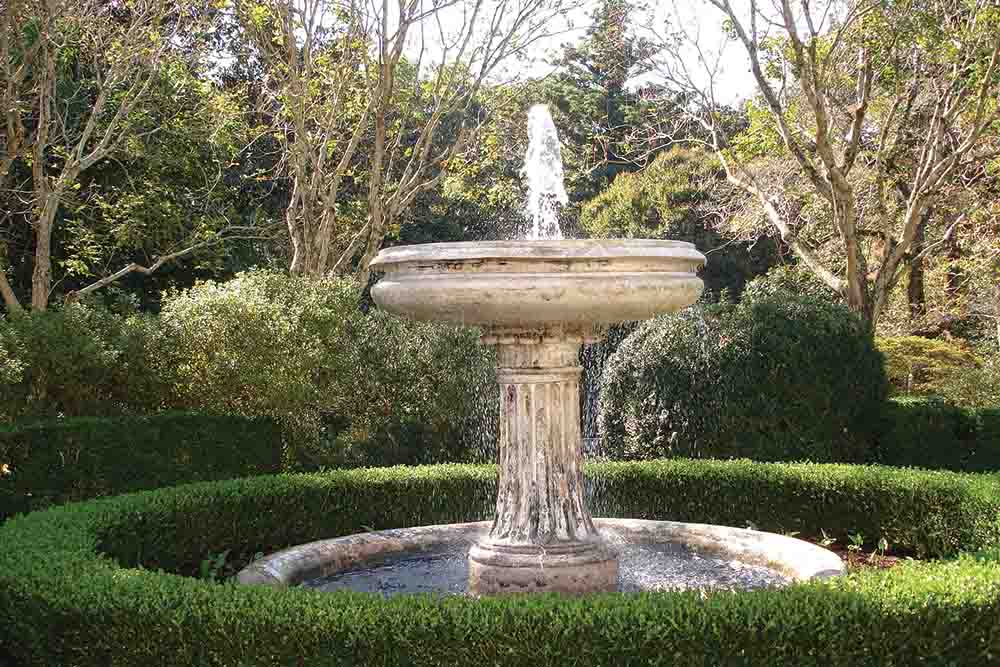 Greenhouse
The greenhouse contains orchids, begonias, and blooming tropicals. Visitors who come in the spring need to make sure to see the large bed of calla lilies which have been steadily tended to since 1916.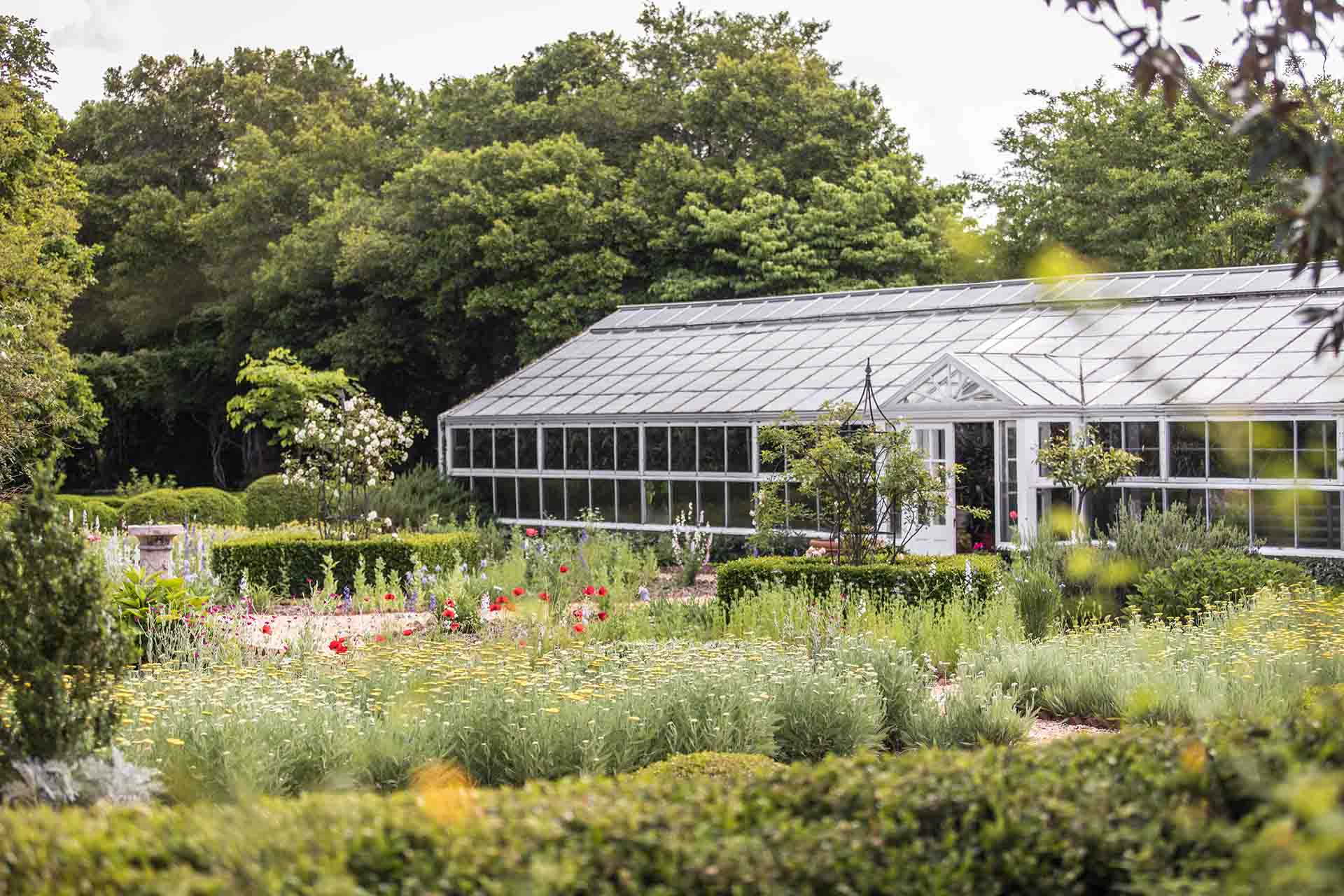 Springtime brings Azaleas, Pansies, Poppies and much more to the gardens at Hills & Dales Estate. Check out the Bloom Calendar to discover what is currently flourishing!
Tips and Encouragement for Home Gardeners
---
The staff at Hills & Dales Estate actively educate and encourage home gardeners, and offered a few tips for people who are interested in starting a garden themselves!
1. The Callaway sisters themselves were self-taught gardeners!
2. Never stop learning, reading and asking others questions.
3. There is no substitute for experience.
4. Work smarter, not harder.
5. Plant things from seed because it's inexpensive.