The most recognized brand in the world has strong ties to LaGrange. As the story goes, an Atlanta pharmacist named John Pemberton created a flavored syrup and mixed it with carbonated water in 1886. His bookkeeper named it Coca-Cola and designed the first script logo. Then, just two years later – and right before his death, Pemberton sold the formula to business tycoon Asa Candler who incorporated The Coca-Cola Company in Georgia in 1892. Although wary of the secret formula possibly getting out, Candler agreed to allow a franchise bottling system to start up so others could experience the beverage.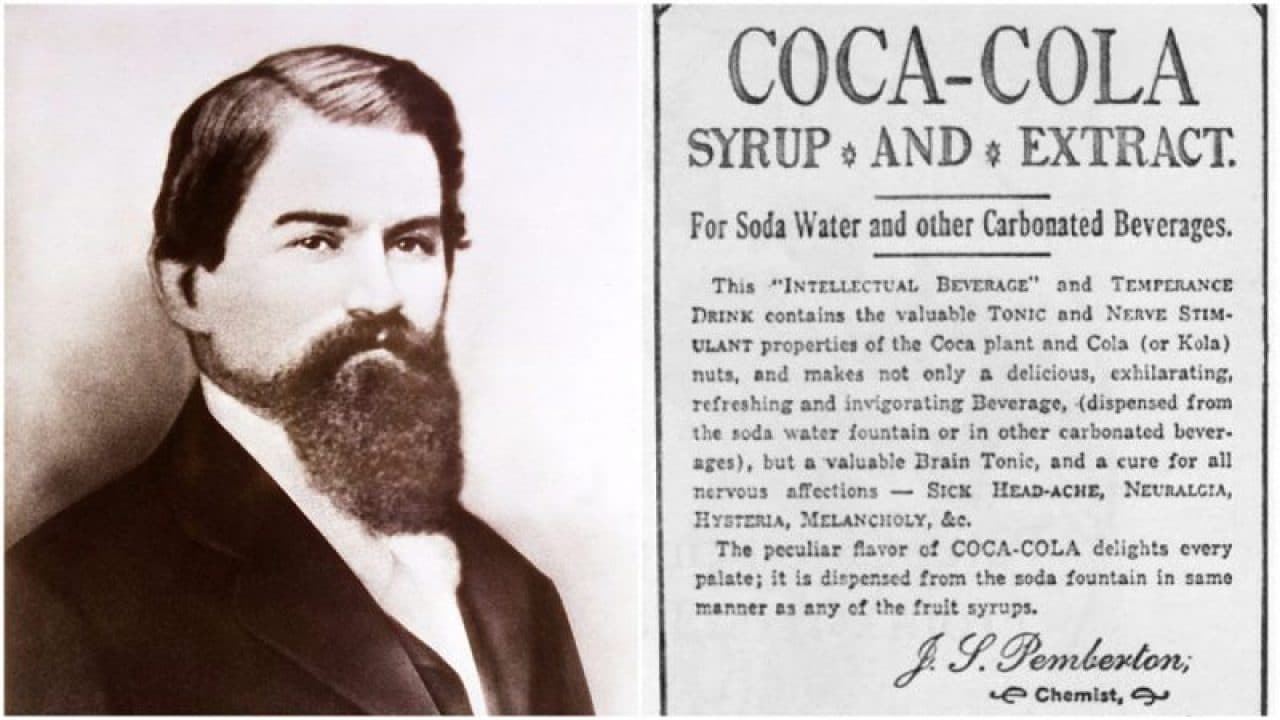 In 1908, the innovative George S. Cobb, Sr. was picked to lead the LaGrange and West Point territories. The LaGrange Reporter wrote about the "flourishing enterprise" in its modern new headquarters on Broad Street as well as Cobb, the "energetic and capable manager of this prosperous plant." By 1909, business warranted adding a West Point Coca-Cola Bottling Company too. The West Point plant is still going and is unique in that it operates in two different time zones (Eastern and Central time)!
Cobb is credited with many "firsts" in Coca-Cola history. He was the first to use a truck to make Coca-Cola deliveries. However, poor road conditions still required the occasional use of mules and wagons to get through. When West Point Wholesale Grocery Company, a powerhouse in its own right, acquired some Coke syrup and began to sell their own version, it prompted Cobb to be the first to start advertising: "Drink G.S.C. (George S. Cobb) – the only genuine Coca-Cola. Don't accept the near imitations."
Cobb patented the first coin-operated vending machine, and he's also credited with the idea of advertising on the screen at movie theaters. Cobb was passionate about advertising. He soon recognized that "a hot Coca-Cola had few friends" so he was the first to request that the parent company provide signs for restaurants and stores that said "ice cold Coca-Cola sold here." He also realized the benefit of rewarding customers who collected and returned the crown. He boosted sales by rewarding these customers with playing cards, coin purses, pocket knives and more.
The 1930s were a very successful time for Cobb's LaGrange and West Point plants. He wanted the community to share in his success, so he initiated "school sampling." Cobb worked with the superintendents of local schools to add a yearly Coca-Cola Day where every student received a ruler, pencil, tablet and a free Coke. George Cobb, Jr. also joined his dad at the company. He's credited with adding highway billboards, building murals and freestanding signs painted with Coca-Cola advertising around the area.
In 1940, Cobb Sr. built the Art-Moderne style Coca-Cola Bottling Company at 115 Broad Street. Art Moderne is a streamlined architectural style that grew out of the Art Deco movement. Something of a rarity in the South, it's renowned for its rounded walls and horizontal lines. The building was designed by noted architect Otis C. Poundstone, who included a social hall for the use of local civic clubs. The unique building serves as offices today.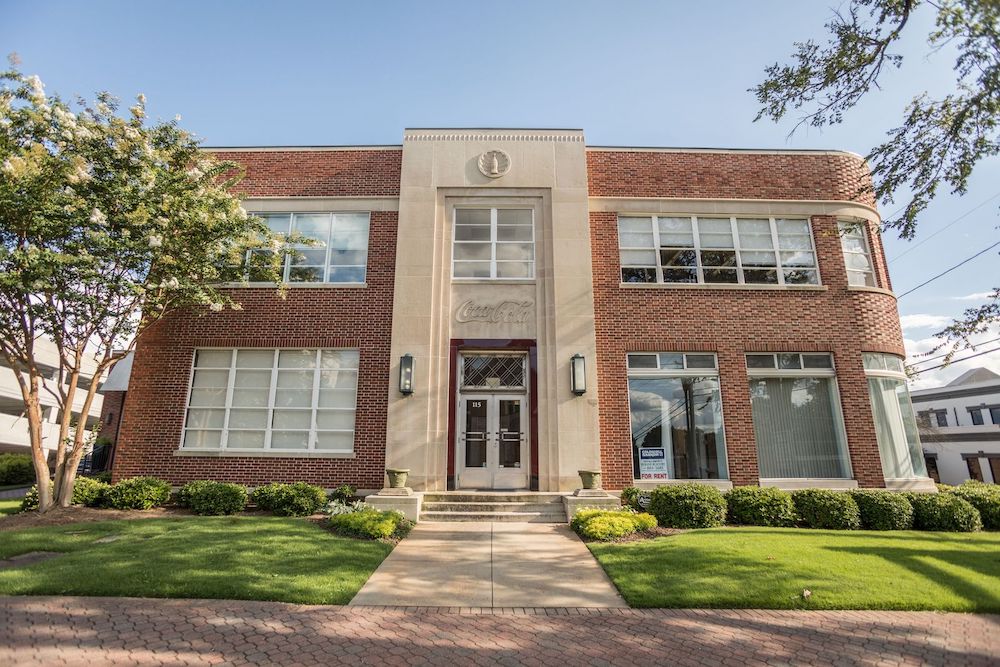 Your visit wouldn't be complete without a sampling and a selfie. Legendary Charlie Joseph's restaurant downtown is known for its large collection of Coca-Cola memorabilia. Grab a world-famous hot dog and a Coke and strike a pose in front of the beloved Coca-Cola mural that covers the side of the restaurant.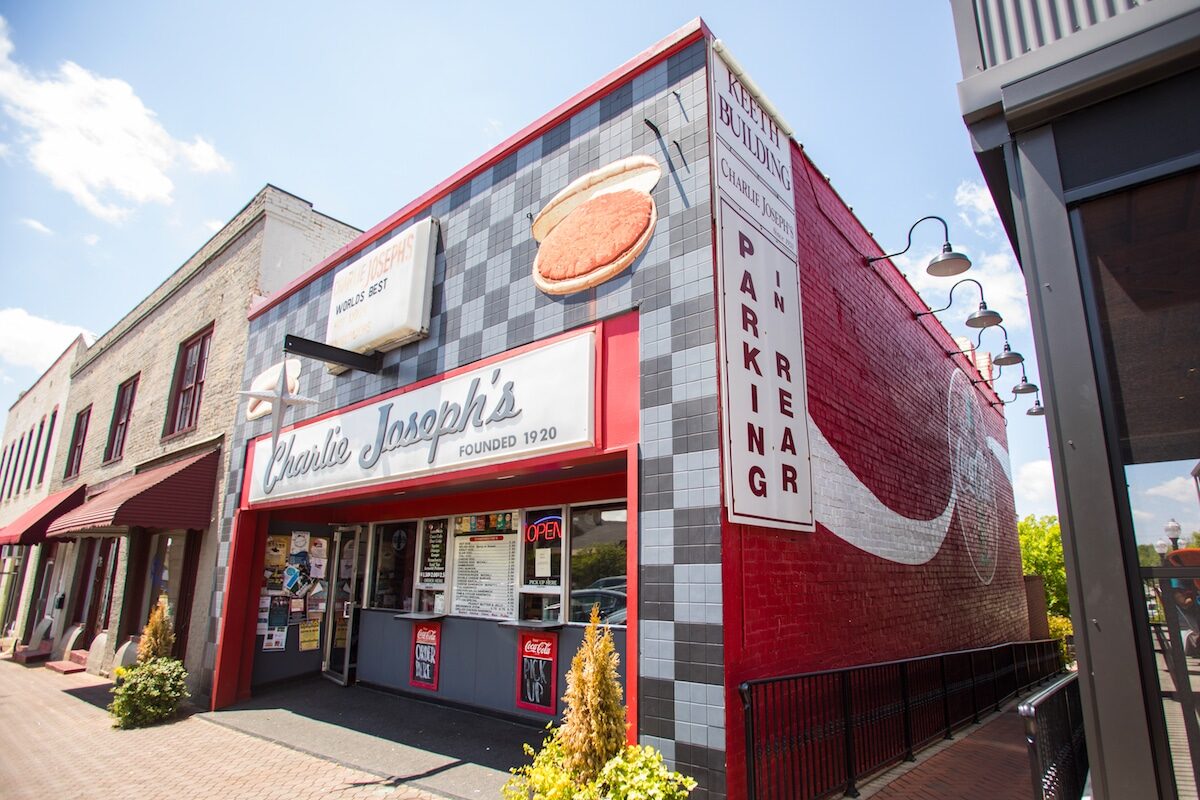 Another Coca-Cola landmark stands in the historic Hillside neighborhood. Doc Spier's Gathering Place at 610 Jefferson Street and features a rather unique, hand-painted Coca-Cola mural on the right side for photo ops.

Feeling inspired after your journey through history? LaGrange is also a great place to visit for collectors looking for the elusive G.S.C. Coca-Cola bottles from the old LaGrange bottling plant. Lots of antique shops on the square downtown, such as Marketplace on Main and R&B Consignment regularly feature Coca-Cola treasures so who knows? You might get lucky – or at least have fun trying.