Historical preservation is one of the many elements that add to the allure of LaGrange, GA. From an old church and a former jail to a previous car shop and by-gone five-and-dime stores, our city is filled with buildings of ages past that have been restored and repurposed into thriving locales offering delectable food, magnificent art, fine craft beer, and more—all with a nod to their unique history. Take a look at some of the top refurbished historic sites in LaGrange below!
Wild Leap
---
The 70-plus-year-old building that is now home to award-winning brewery Wild Leap once served as Westbrook Service & Tire Co. in downtown LaGrange. Paying homage to the original occupants, Wild Leap has preserved the character of the old auto shop by creating an industrial feel accented by large steel trusses, exposed brick and even some former signage that hung on the walls at Westbrook Service & Tire Co. This tasteful blend of vintage and trendy yields the perfect ambiance for enjoying everything from ales to stouts to in-house, hand-crafted vodka cocktails—and it even won Wild Leap an award for Excellence in Rehabilitation by the Georgia Trust for Historic Preservation!
LaGrange Art Museum
---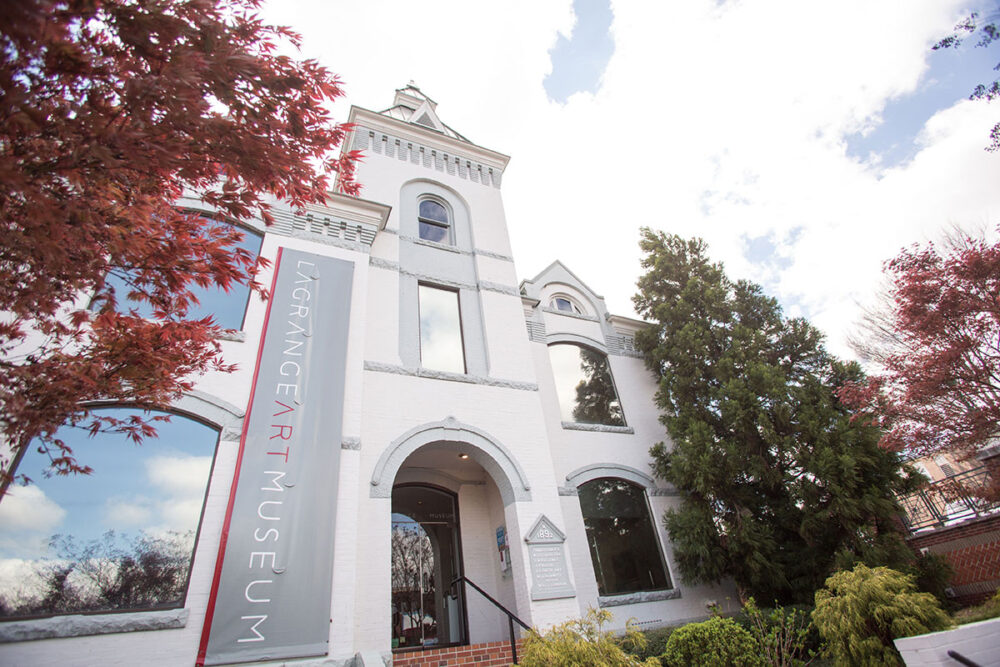 Since its construction in 1892, the building that presently houses the LaGrange Art Museum has been many things, beginning as the Troup County Jail before serving as a furniture store, the LaGrange Daily News offices and now an art gallery. Its Victorian-style architecture is reflective of the late 1800s in which it was built—and part of what makes the structure so iconic in our modern downtown. Visiting LaGrange Art Museum today—which, by the way, is free—you can gaze upon a variety of dynamic staple pieces created by both local and internationally renowned artists, as well as enjoy temporary and traveling art exhibitions that regularly pass through!
Taste of Lemon
---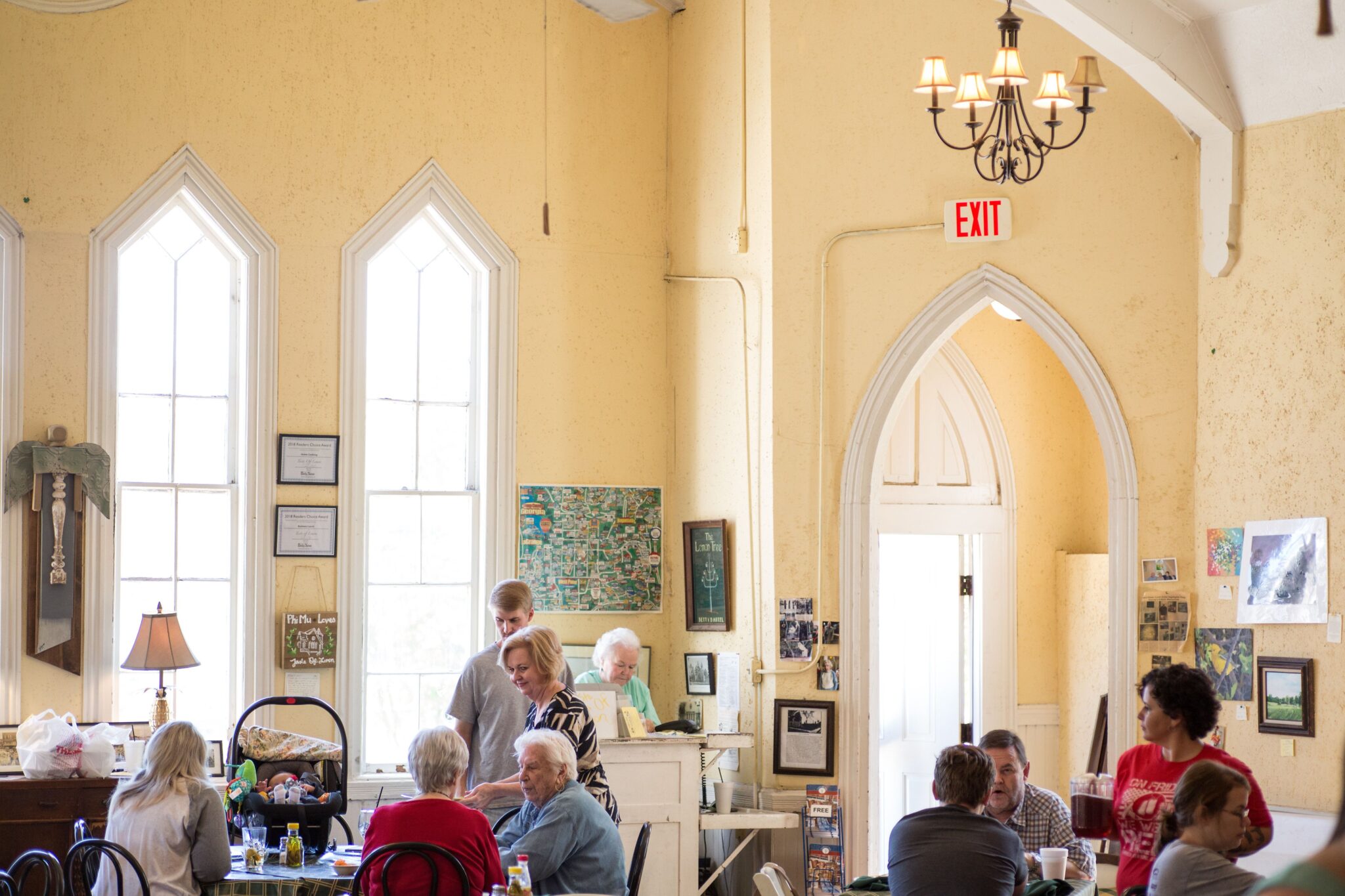 An excellent spot for delicious southern cuisine, Taste of Lemon is located in another building constructed in 1892—the former Second Methodist Church. The outside of the restaurant is virtually unchanged from the original structure's design, and the inside maintains the charm of the old sanctuary while providing a wonderful ambiance for devouring some country fried steak, poppy seed chicken, salmon croquettes and various other comfort foods that grace the menu. Oh, and speaking of comfort foods, you must try the pineapple casserole and mac-and-cheese!
Legacy Museum On Main
---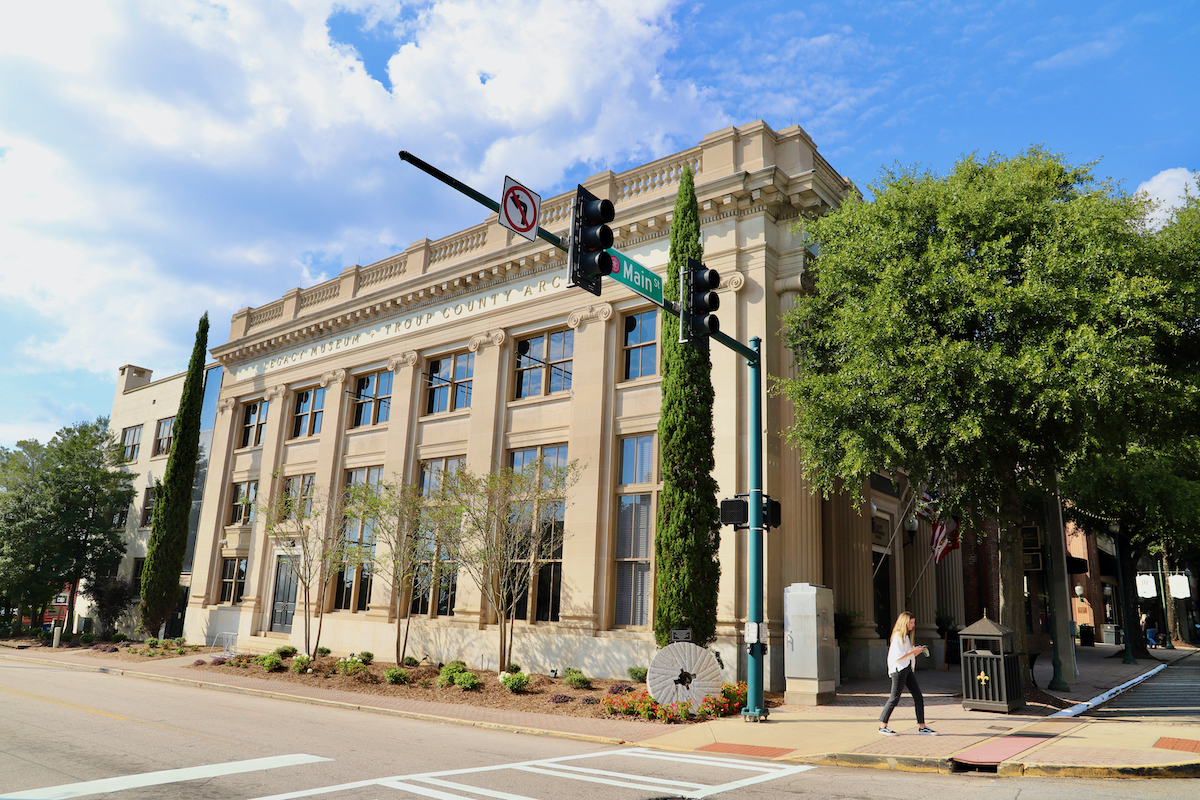 The building now occupied by Legacy Museum On Main has a storied history. Erected in 1917, its doors first opened on January 1st, 1918 as the LaGrange National Bank. Since then, the edifice has been home to several different businesses, including C&S (Citizens and Southern) Bank, Goodwill and the Troup County Historical Society—the latter of which installed the Legacy Museum in 2007. When visiting Legacy Museum On Main today, you can enjoy exploring the history of LaGrange and West Georgia by perusing various archive collections, rotating galleries and even nationally recognized traveling exhibits—all while standing in an actual relic of the past.
Del'avant Event Center
---

Del'avant is a downtown event center that occupies what was formerly the Kress and McLellan five-and-dime stores. Carefully renovated in 2010, the facility offers event spaces that beautifully blend modernization with historical preservation in the form of exposed brick walls and original hardwood floors accented by custom-made chandeliers, coffered ceilings and an overall aura of contemporary refinement. In addition, there's a rooftop garden highlighted by large trees, a water feature and great views of downtown LaGrange. From weddings to parties to corporate get-togethers, Del'avant is the perfect spot for any event that calls for a melding of southern charm and elegance.
Want to Explore More Historical Venues in LaGrange?
---
LaGrange's storied history can be found all over town. If you're interested in exploring more, take a look at our guide to LaGrange museums, historical sites and notable architecture—or browse all the things to do in our city in one place!