There's no better way to stay active and explore LaGrange than on The Thread! This paved, non-motorized trail weaves throughout the city's charming neighborhoods, parks and iconic LaGrange attractions. Carve out time to roam The Thread and check out these must-see sights found along this trail!
Granger Park Boardwalk
The charming boardwalk by Granger Park passes by a large pond, home to a flock of Canada geese as well as a few turtles. This scenic portion of The Thread is the perfect spot to stop and snap a photo or two.

Art Installations
Unique sculptures constructed by local artist, Chuck Moore, can be found at three different locations on The Thread. While strolling by Granger Park, Sweetland Amphitheatre and LaGrange City Hall, be on the lookout for these detailed art installations made from scrap metal! You won't want to miss catching a glimpse of these stunning creations.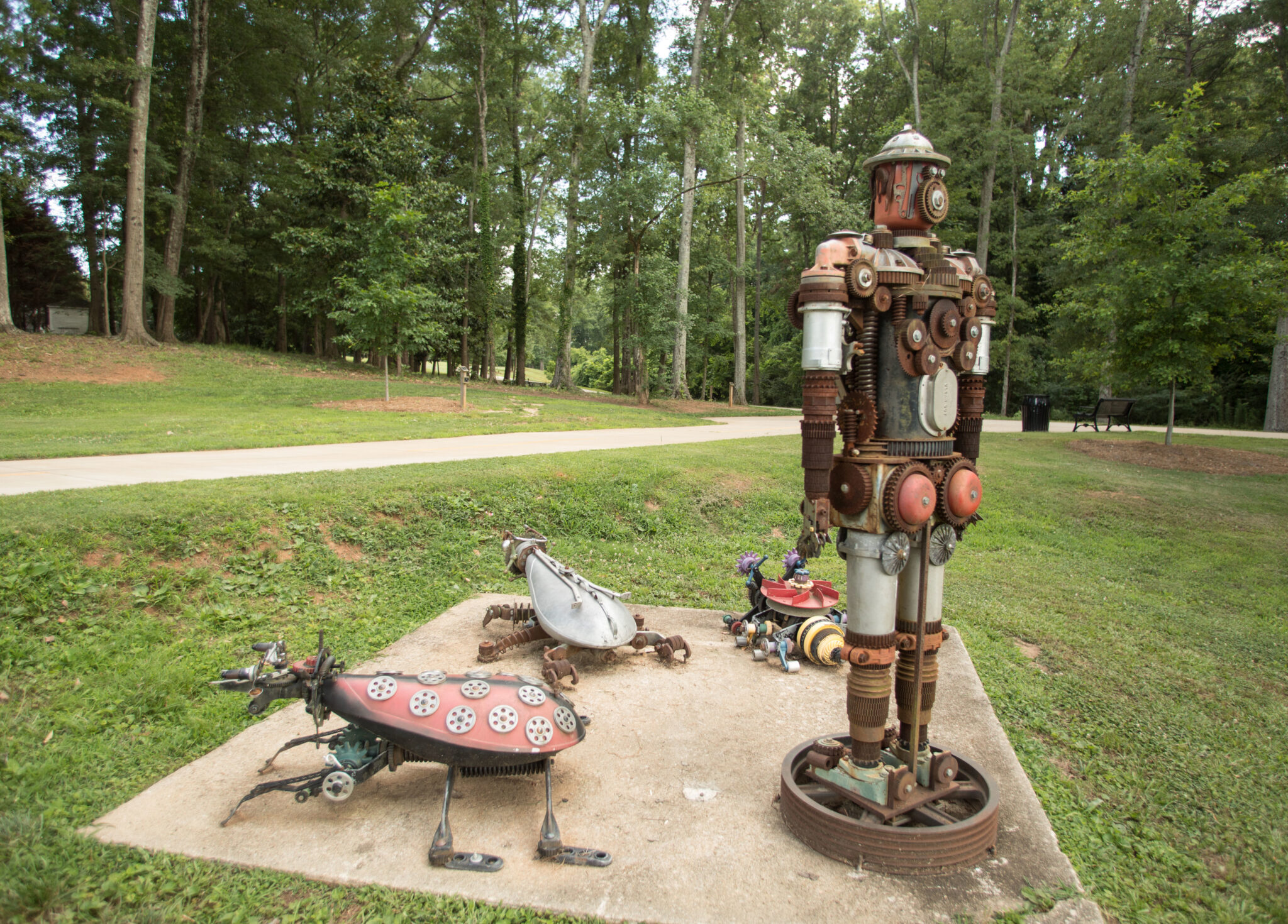 Sweetland Amphitheatre
A segment of The Thread passes by the South's sweetest stage. Music icons like Judah & The Lion, NEEDTOBREATHE and Corey Smith have all graced the stage at Sweetland Amphitheatre. Venture up to the pavilion to get a close view of the art installation "Heavy Metal Band" and find views of the impressive stage. When concert season amps up, you might be able to hear some sweet tunes as you pass this downtown establishment.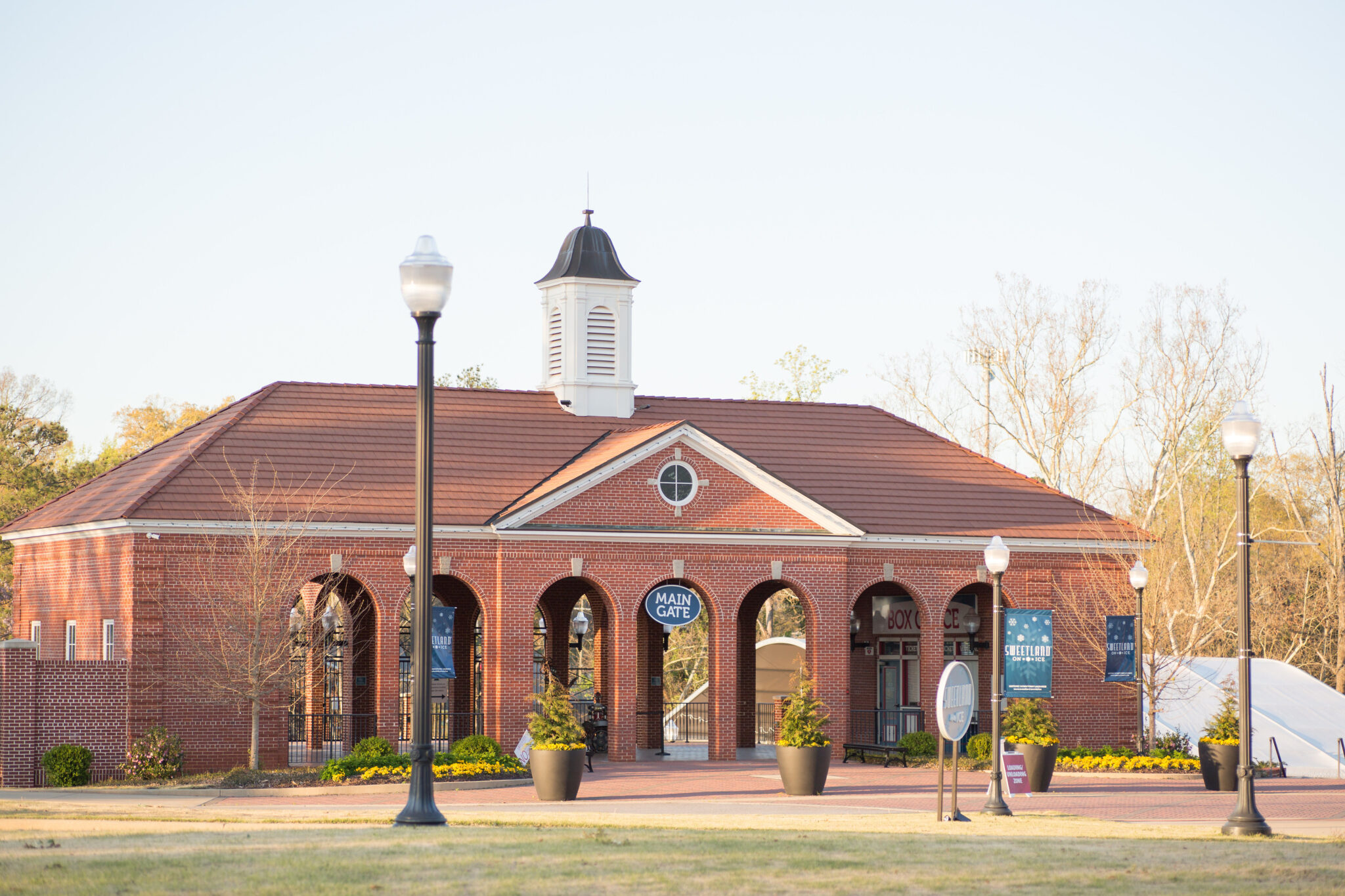 Country Club Road Boardwalk 
On Country Club Road, there is a majestic boardwalk that meanders through a leafy green woodland. When you step foot on the wooden path, the scenery completely changes as you become surrounded by a dense canopy of trees. On a hot summer's day, this shaded section is a great spot to cool off!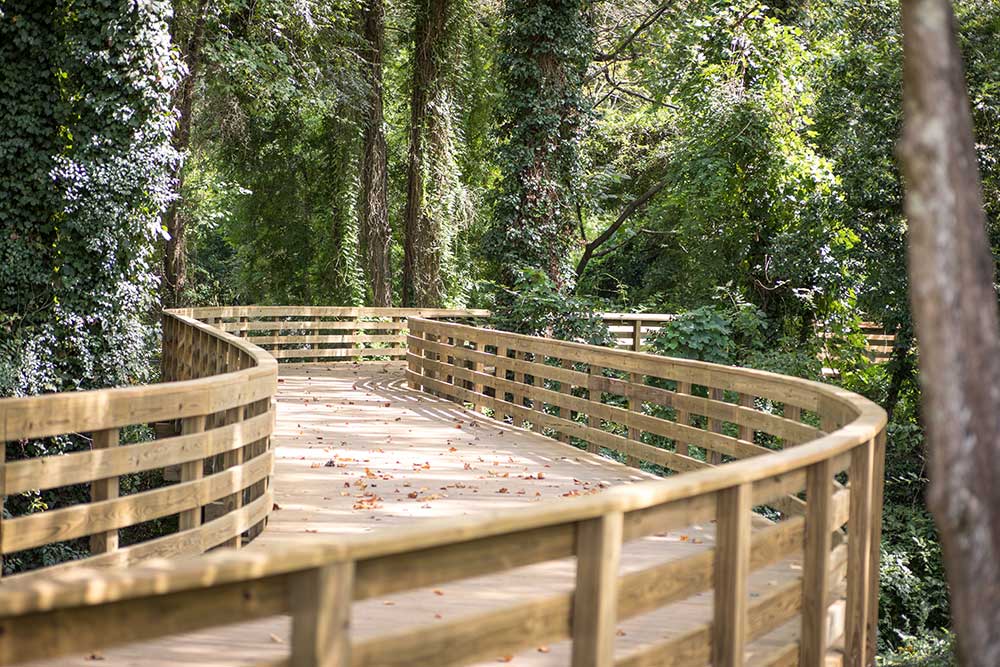 Historic LaGrange Homes
If you follow The Thread along Broad Street, you'll come across some of the city's most historic homes. Views of stunning architecture and stories of LaGrange's earliest families fill this street. A turn onto Ben Hill Street will greet you with a view of Bellevue, an antebellum home of a former Georgia legislator. If it's time for a break indoors, take a tour of this breathtaking Greek Revival-style home.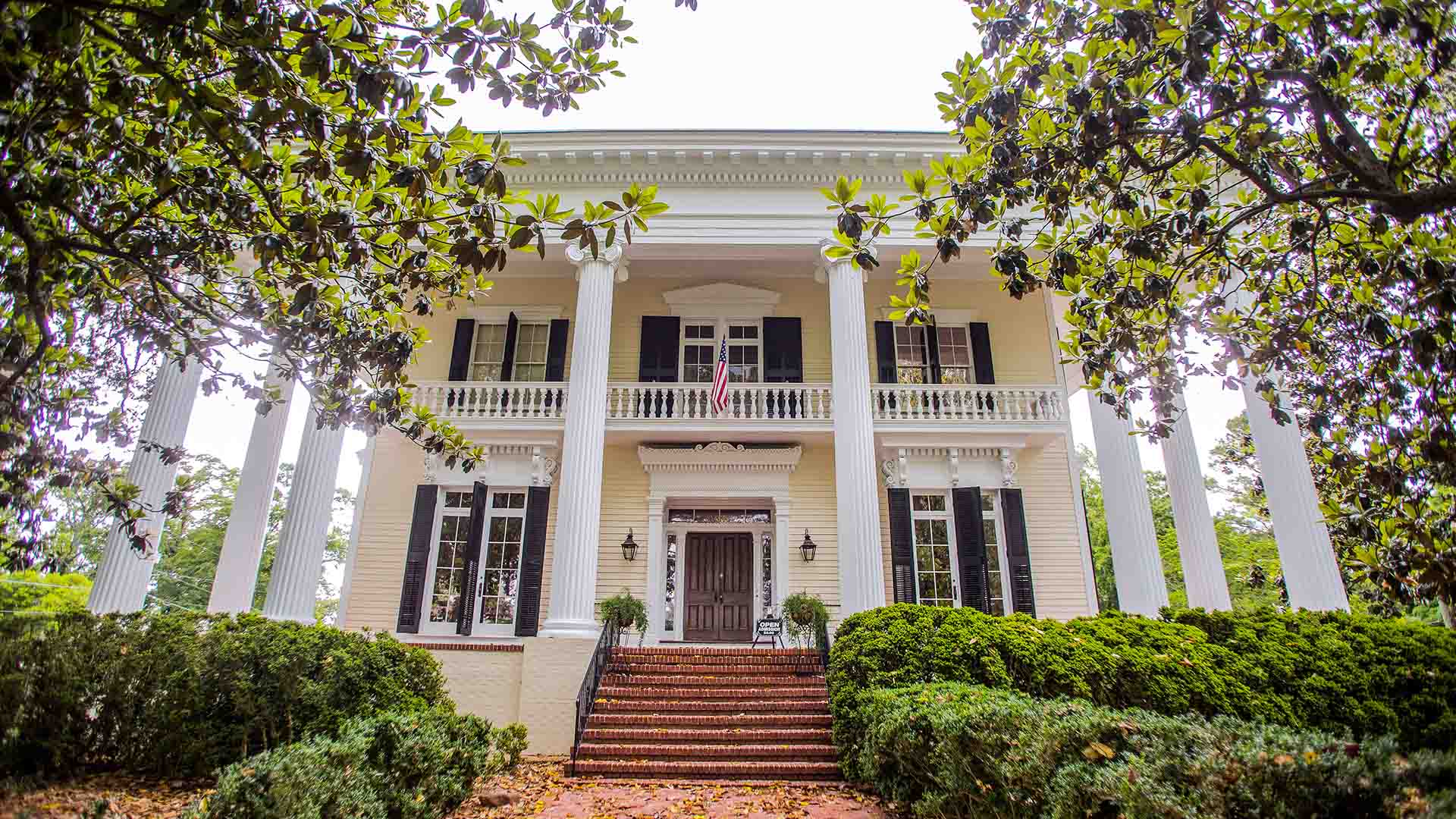 LaGrange College
The Thread weaves throughout the LaGrange College Campus, making it a great way to explore the state's oldest private college! On Broad Street, The Thread passes by the south side of the campus, providing stunning views of the historic college on "The Hill." The Thread wanders along Panther Way towards the north side of the campus, passing Lamar Dodd Art Center, Price Theater and the Phil Williamson Stadium at Cleaveland Field.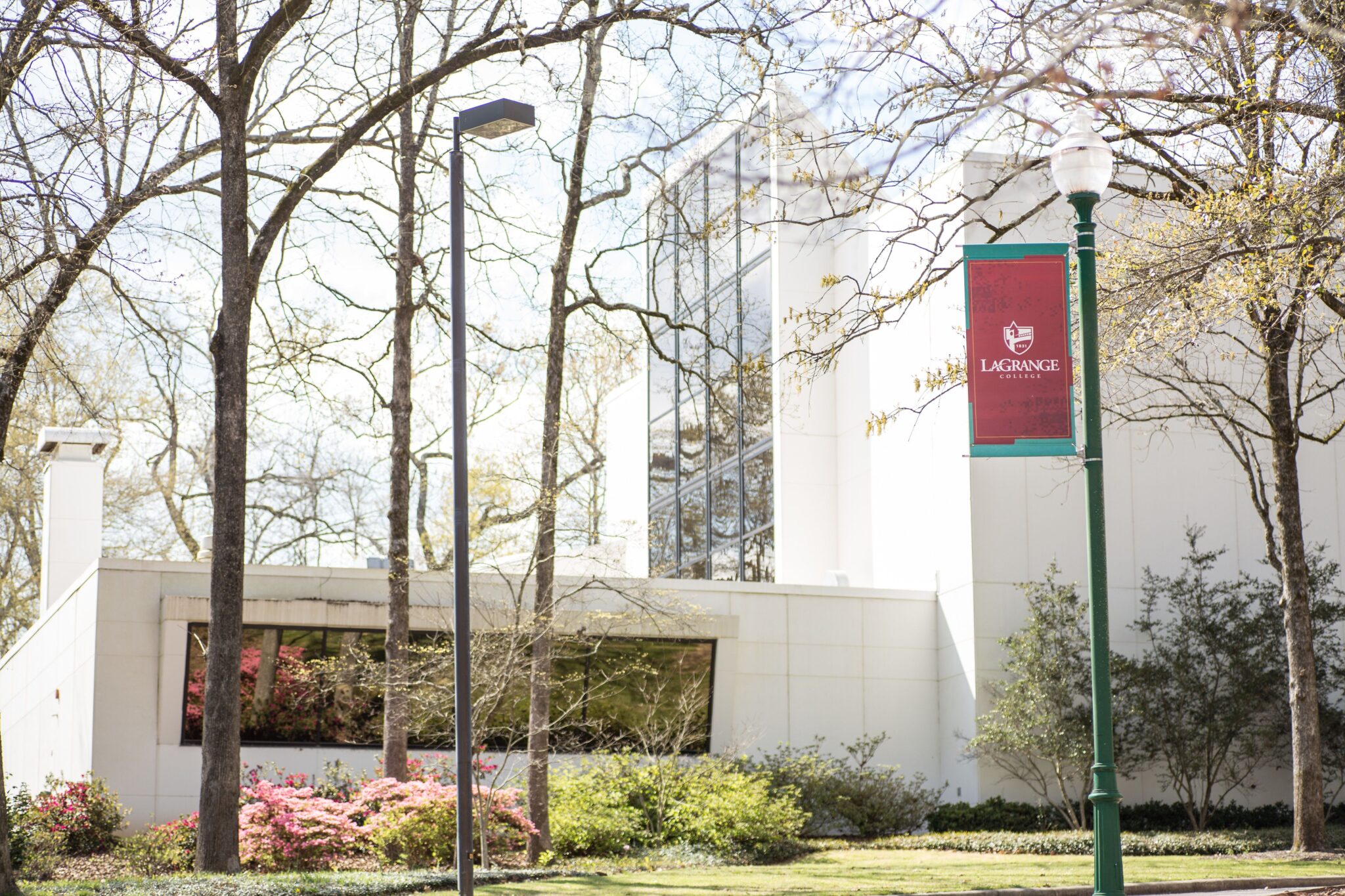 Public Parks
The miles of paved trail on The Thread lead to some of the city's best parks! If you're traveling with little ones, these parks provide the perfect opportunity to stop and play. The largest park, Southbend Park, features a world-class skatepark, a huge playground and also a dog park! Other playgrounds on The Thread are located at Granger Park and George Harris Complex.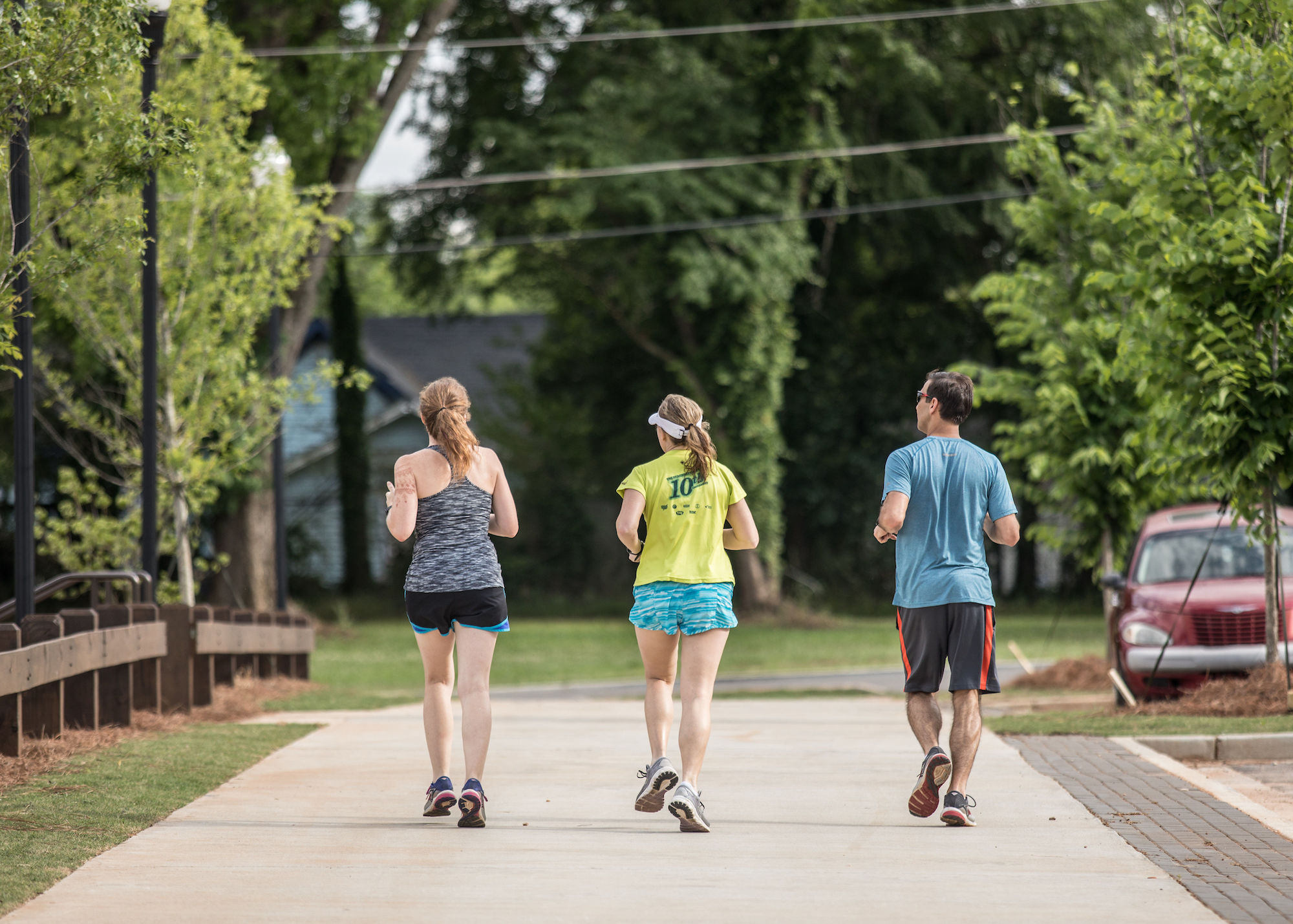 Eastside Park Bridge
There are a couple of quirky bridges scattered throughout The Thread that traverse over water features, yet the most eye-catching is the bridge that connects Eastside Park and Daniel Street. The highlight of this bridge is its unique metal railings. If you come across this bridge from Daniel street, you'll find a spectacular opening view of Eastside Park!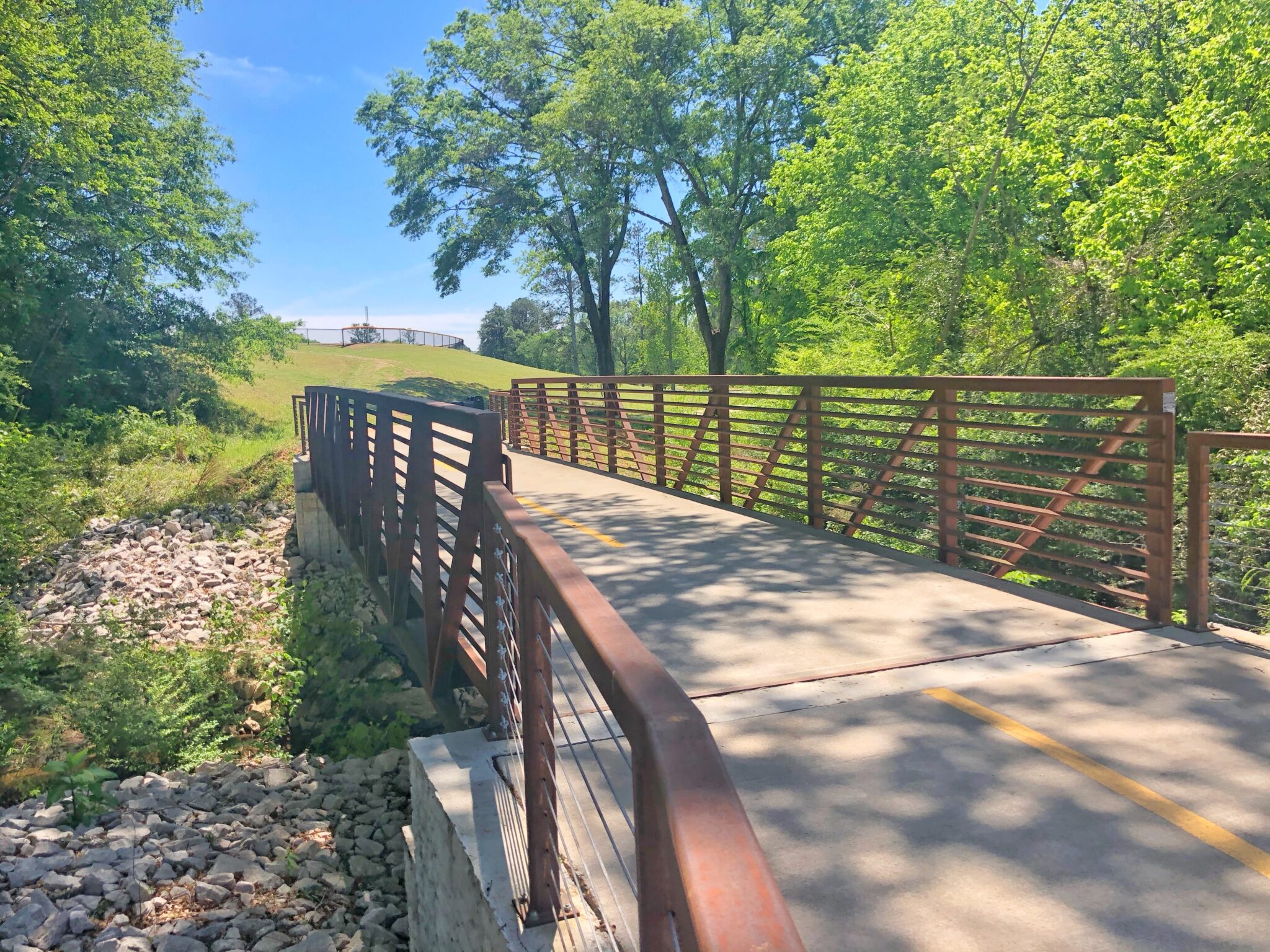 Baseball and Softball Fields
The Thread wraps around George Harris Complex and passes by Shuford Fields on its way around LaGrange. On game days, the hustle and bustle of players, families and supporters fill these ball fields, mustering up feelings of excitement.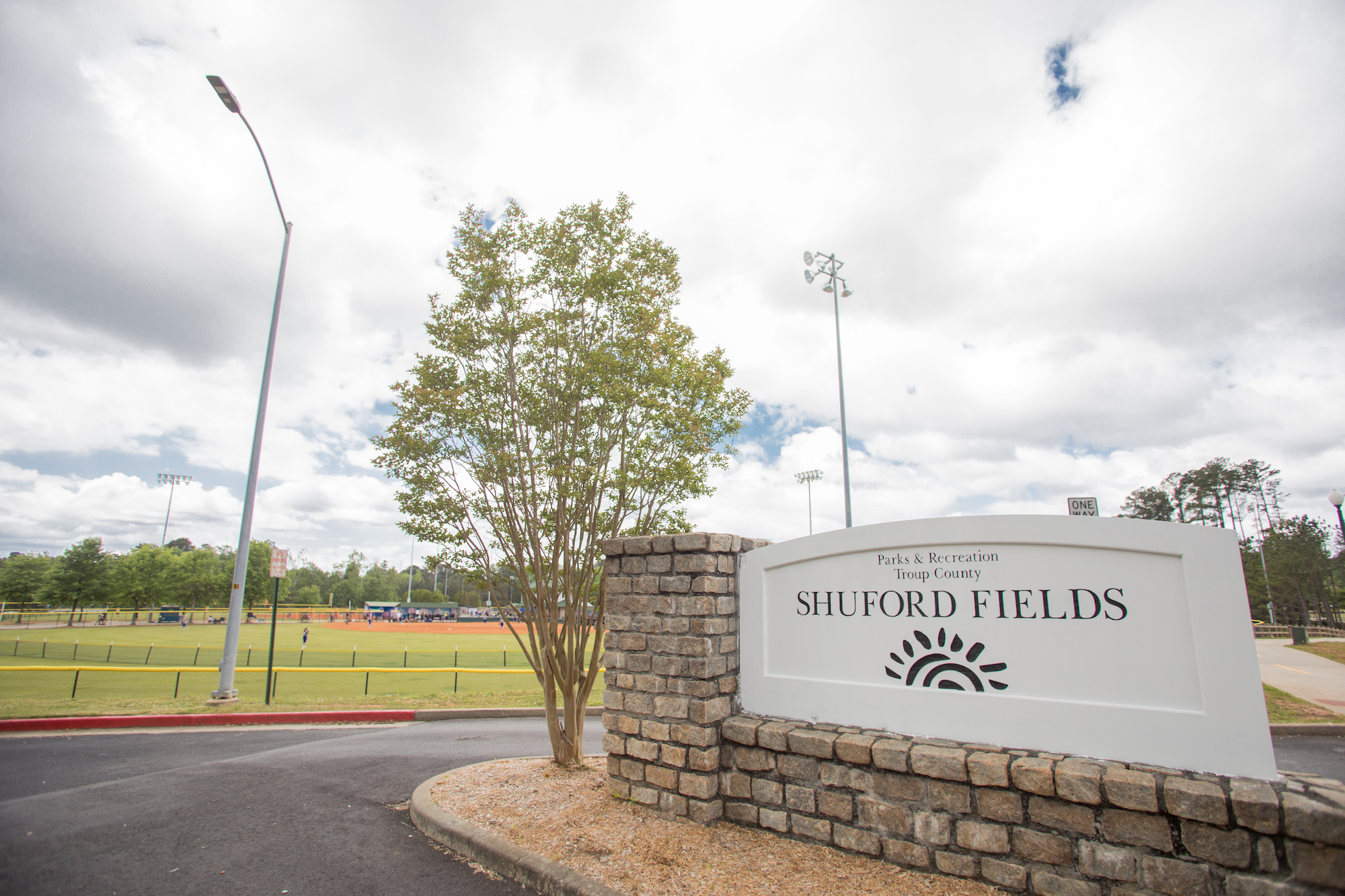 Bonus Finds
Throughout The Thread, there are a lot of additional quirky items to be found. Keep your eyes peeled and see if you can spot them!
Painted Rocks
LaGrange locals have been known to paint small rocks and hide them throughout the paved trail for Thread users to find. If you're lucky, you might just come across one of these special stones!
Bluebird Boxes
Set up by The Sierra Club, bluebird boxes can be found by Granger Park, LaGrange College and Eastside Park. When exploring these sections, keep an eye out for these feathered residents!
"You are loved" Rock
Found on the trail between Haralson St. Trailhead and Granger Park, is a rock nestled within the grass, painted with an inspiring message. While strolling through this area, be sure to look closely for this colorful reminder.