With an array of activities around gorgeous West Point Lake and throughout town, you'll find outdoor excursions to entertain you and your travel partners for days. The diverse lake wildlife and typically pleasant fall weather make for a wonderful time soaking up the natural world. For the best seat in the house, plan to camp out at one of our many lakeside parks and campgrounds.
Outdoor Activities Around West Point Lake
---
Keep Your Eye On The Sky
Thanks to the abundance of pine trees surrounding West Point Lake, LaGrange is a hot spot for a variety of bird species. Osprey, goldfinches, bald eagles and woodpeckers are just a few on the ever-growing list of birds that frequently visit or call our area home. The best time of year for birding on the lake is from October to April. Throughout March and April, you may even catch a glimpse of warblers heading north to their nesting grounds.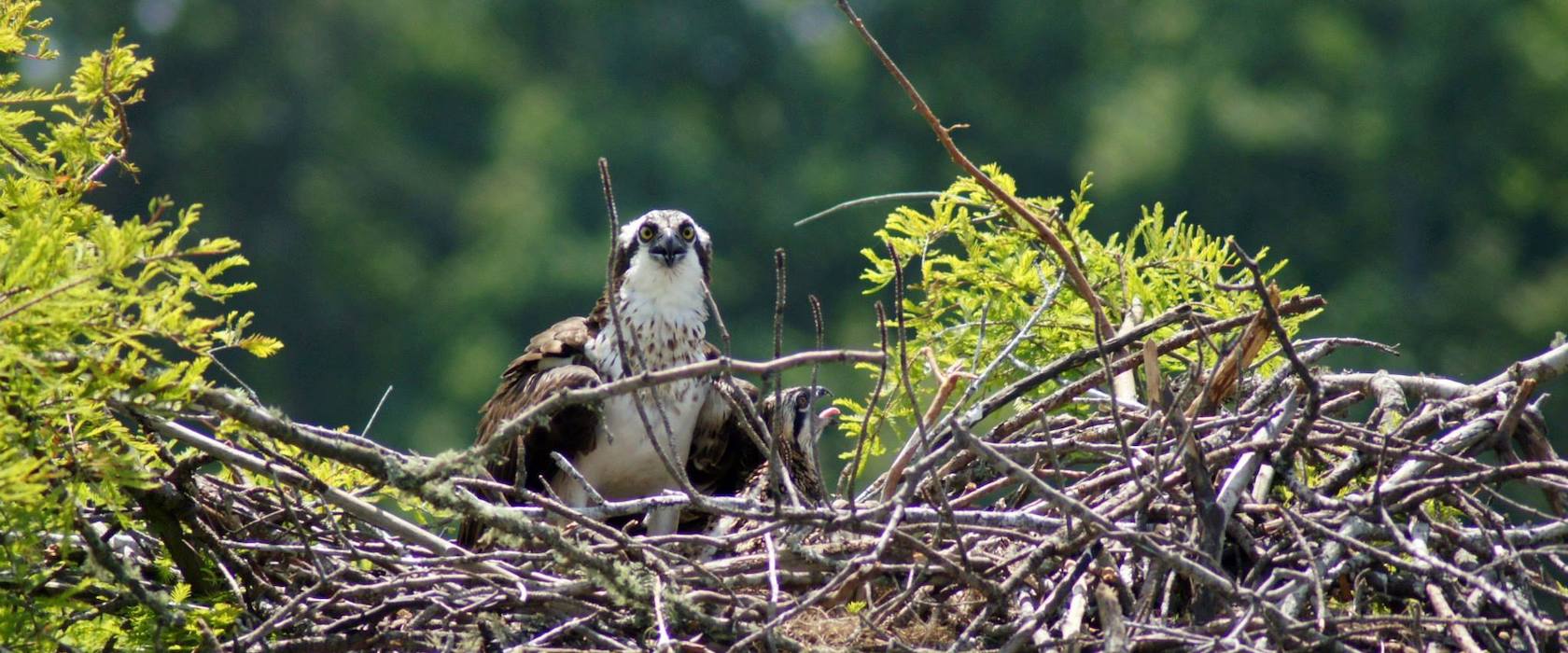 There are numerous lake access points around our city where you can sit and enjoy nature and look for birds and other wildlife. We encourage you to dig up those old binoculars and view our Birdwatching Guide for more information about these unique creatures. Make sure to check the weather before heading out and bring some shades to protect your eyes while you search the horizon.
Reel In A Bass
Fishing has always been a great way to pass time, disconnect and even fill your tummy. West Point Lake is a 26,000-acre reservoir and it's right in our backyard!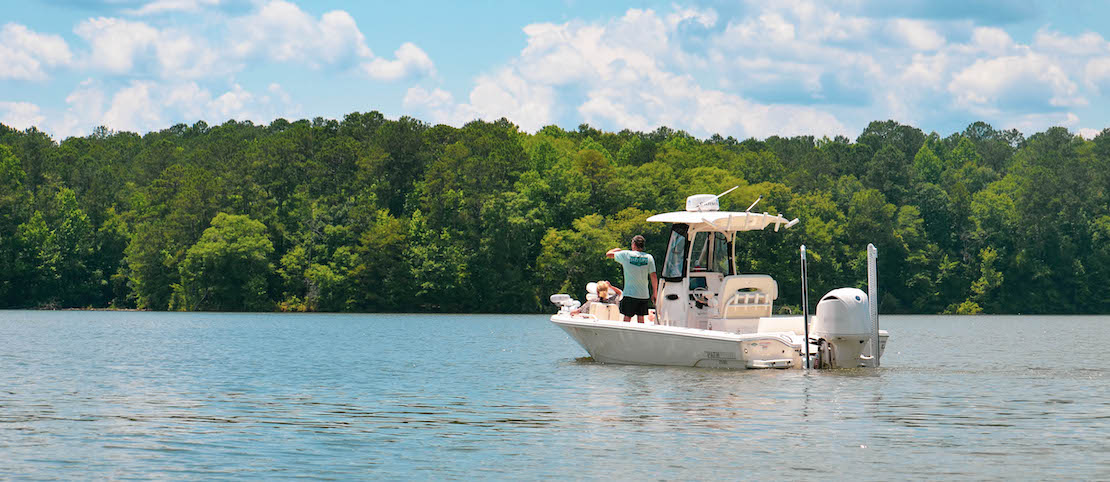 The lake draws anglers from all over the U.S. for its selection of bass, crappie, catfish, stripers and more. To fish from the lakeshore, visit McGee Bridge Park. If you prefer casting out from a boat, The Yellow Jacket boat ramp is a popular put-in and there's plenty of good fishing in that area. Whether you're dropping crumbs by one of our public docks or casing out from the middle of the lake, you'll enjoy the thrill of fishing.
Take A Hike
Lakeside Trails in LaGrange cover eleven miles of rugged terrain alongside the lake. Well-used by bikers, hikers and nature lovers, this singletrack loop is perfect for intermediate to experienced bike riders, as well, becoming more difficult the farther out you ride. Along the route, there are stopping points for you and your crew to rest your feet or take a look out over the water! Don't forget your binoculars—you never know what you might spot along the way!
Greet The Sun And The Stars
You'll find no better peace than watching the sunrise and set in LaGrange. Pack a picnic and a blanket and enjoy gentle laps of water by the lakeshore. At many lake access points, you'll be accompanied by a flock of ducks and an occasional splash from a bass leaping into the air. Need some company? Load up your canines and be prepared to play fetch for hours on end.
If you're visiting for the sunset, plan to stick around and stargaze. It takes about 40 minutes after the sun goes down before the stars really begin to glisten. As long as the sky is clear of clouds, you can easily spot constellations!
Outdoor Activities Around Town
---
Explore A Pristine Park
Located blocks from LaFayette Square in downtown LaGrange, Southbend Park is a brand new, beautifully landscaped park perfect for families. Bring a snack and grab a spot beneath the pavilion or soak up the Vitamin C and relax on the park's ample green space.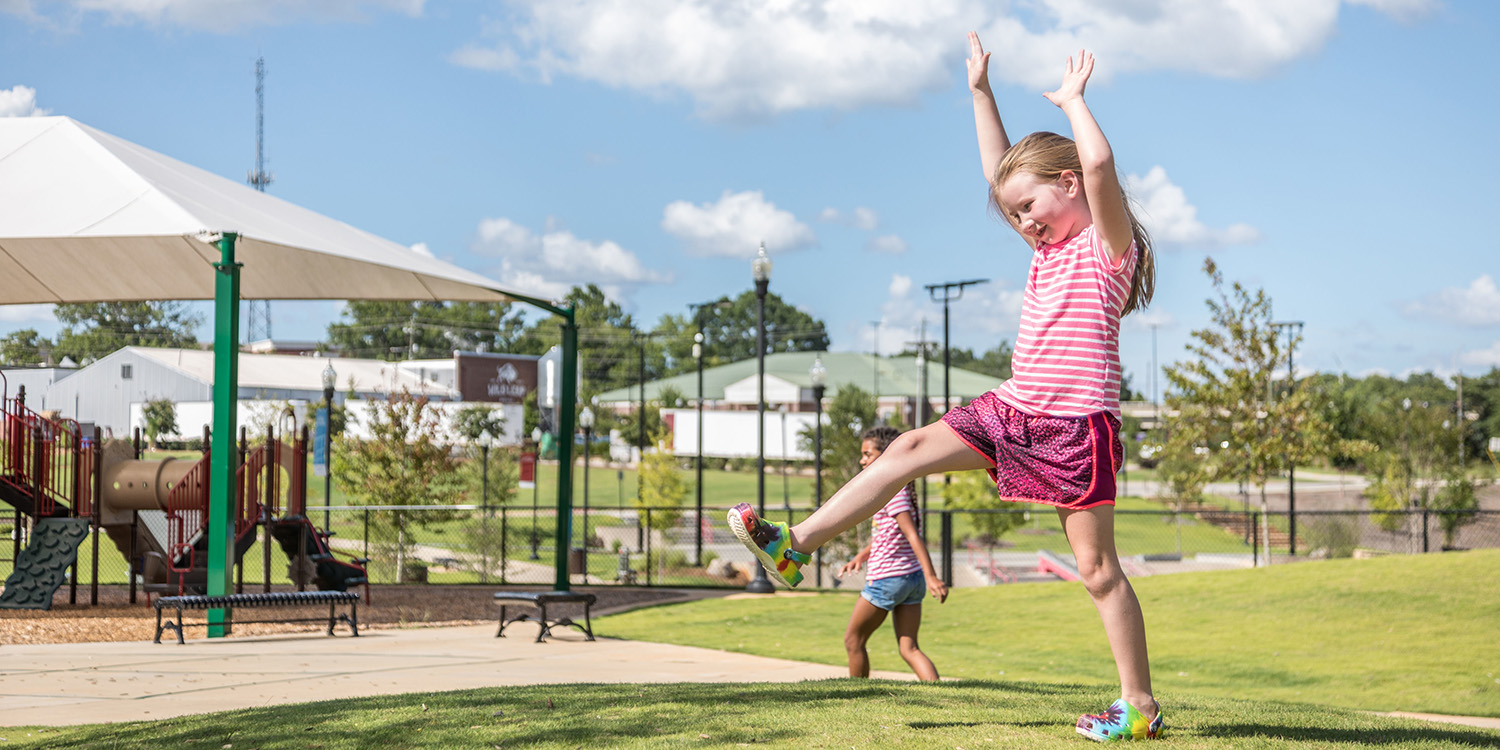 Complete with huge playgrounds, dog park and a world-class skatepark, Southbend Park is a wonderful spot in town to enjoy the fall weather.
Take A Swing
The Fields Golf Club is an 18 hole, links style golf course nestled amongst LaGrange's rolling hills and sweeping scenery. Spanning 150 acres, many of the holes are modeled after some of the classics across the pond.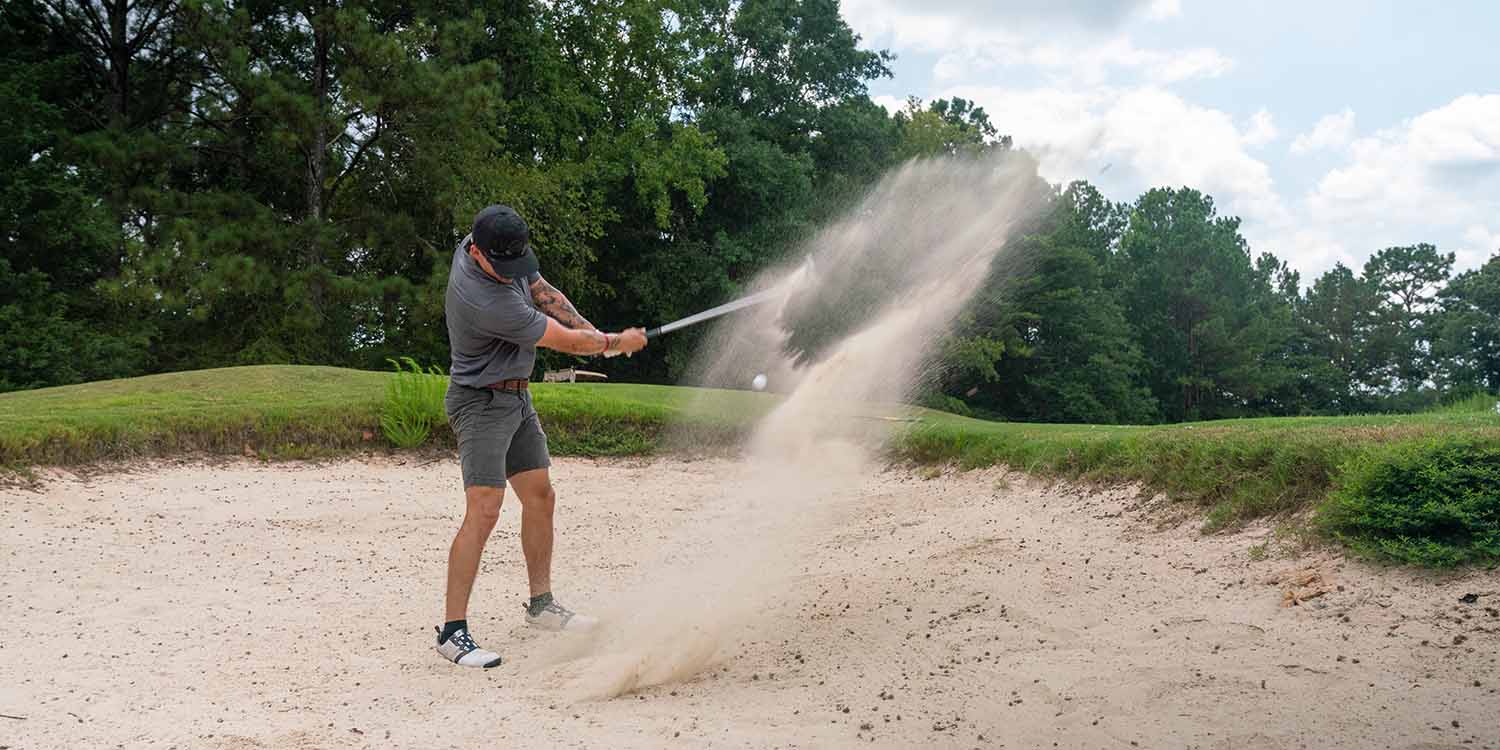 Featuring wide open fairways, fescue hazards and smooth chipping areas, wind is usually a factor on this course. Step the relaxation level up a notch with an adult beverage and sip and swing with your travel pals!
Hit the Clays
Escape to the outskirts of LaGrange for activities like sport clay shooting and quail hunting! Liberty Hill Sporting Club spans 700 acres of undeveloped land with hundreds of acres of woodland used for recreational hunting. Take a day trip to the club or plan for an overnight hunt and book a stay at the on-site cabin for you and your pals! Quail hunting season at Liberty Hill began in October and lasts through March.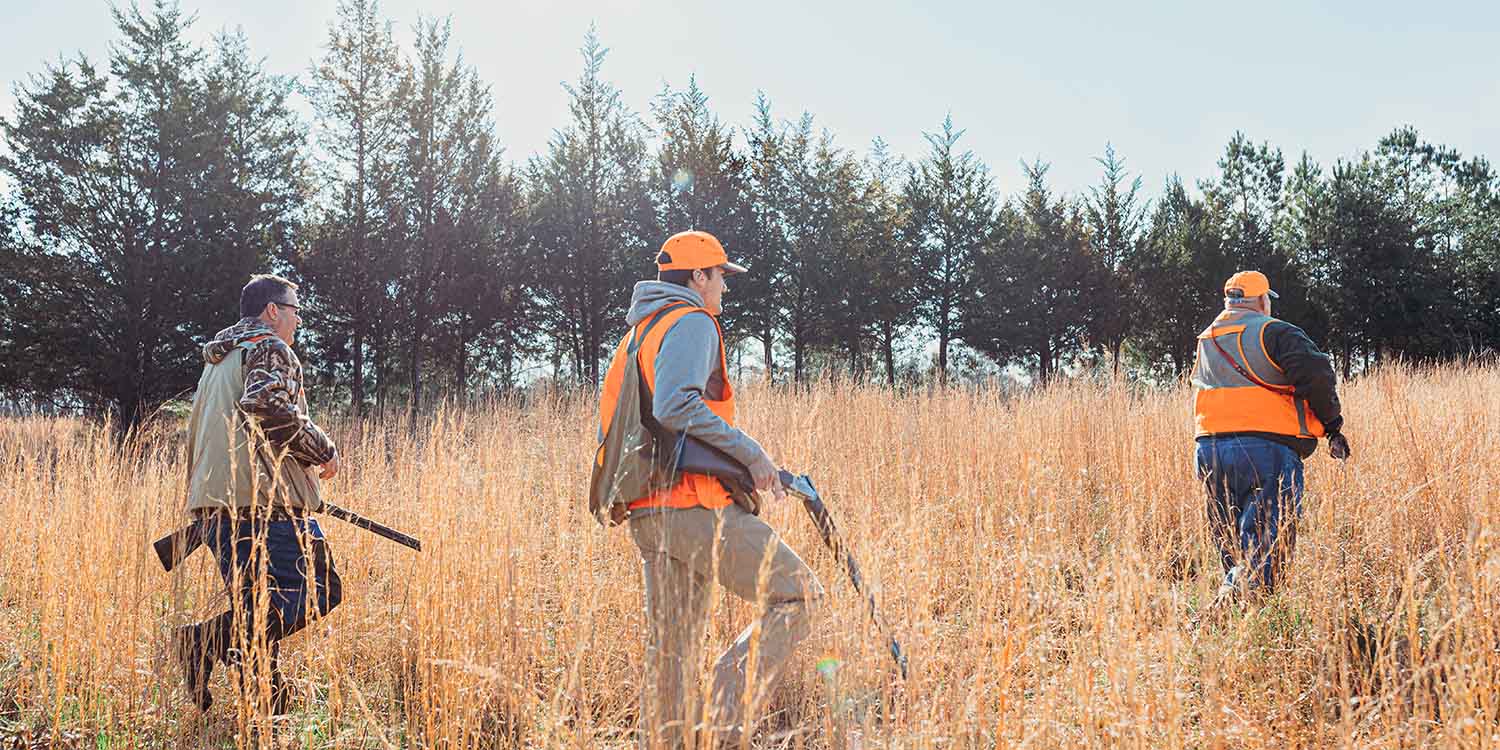 In addition to hunting, the clays course at Liberty Hill features a twelve station layout nestled along a wooded trail around the lake. Work on your aim and take in the views at the club's covered five stand course. The course overlooks the lake and has eight different target presentations. If you think hunting and shooting isn't your thing, you might change your mind after visiting Liberty Hill Sporting Club!
Sip And Relax
Tucked away within the Georgia plains on a sprawling ten-acre farm rests Nutwood Winery. Down the tree-lined driveway sits the one-of-a-kind, 6,000 square foot tasting room next to the historic manor home and expansive outdoor grounds.
Bask in the cool fall air on the outside patio or join in a game beneath the 200-year-old pecan trees that give Nutwood its name. With plenty of space, Nutwood offers outdoor activities, like corn hole and life-size Chess, that provide entertainment for all ages!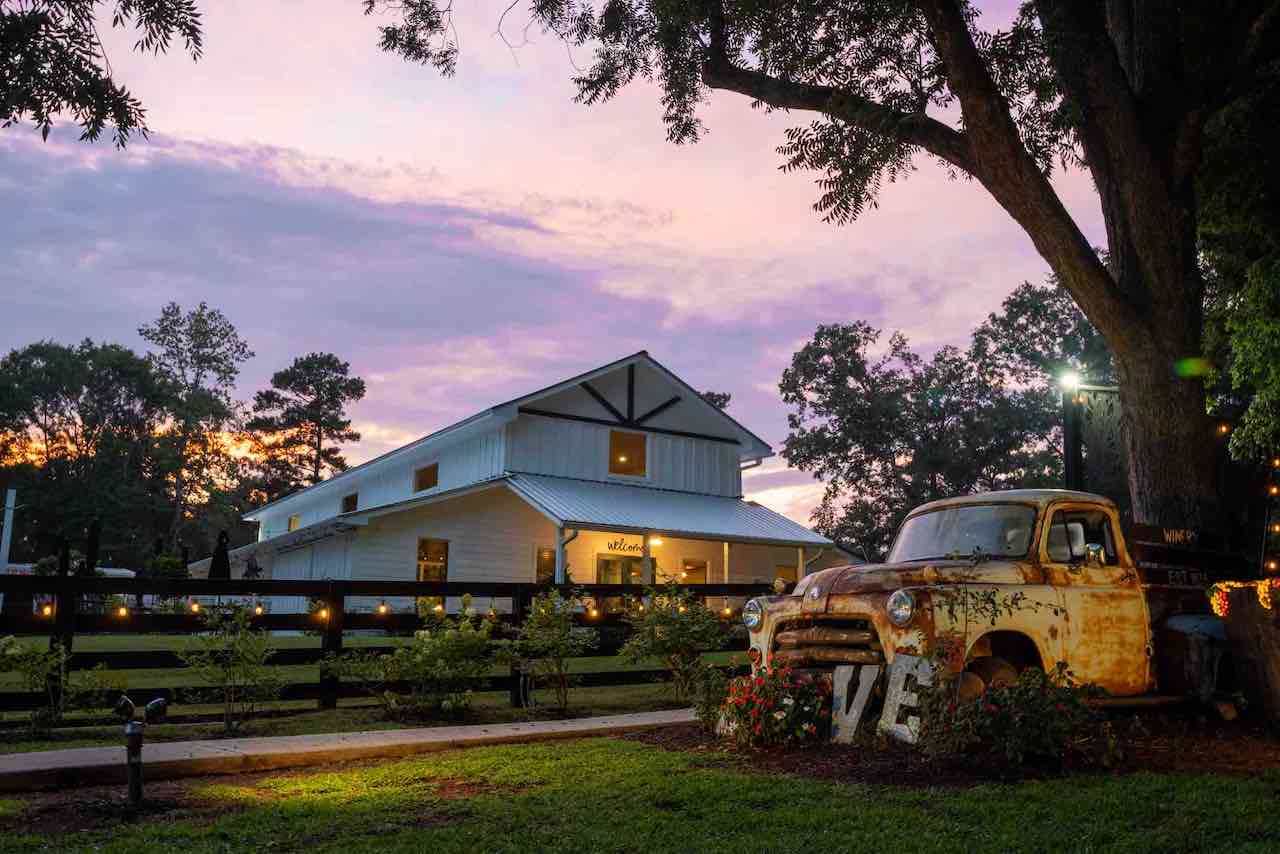 With a full wine bar and cafe, order from a variety of Nutwood's delicious wines and pair it with a light bite or dessert from their food menu as you relax and take in the scenery.
Get Lost In Ferrell Gardens
Hills & Dales Estate is home to one of the country's best-preserved 19th century gardens, The Ferrell Gardens. In fall, the estate welcomes colorful changes to the elegant gardens.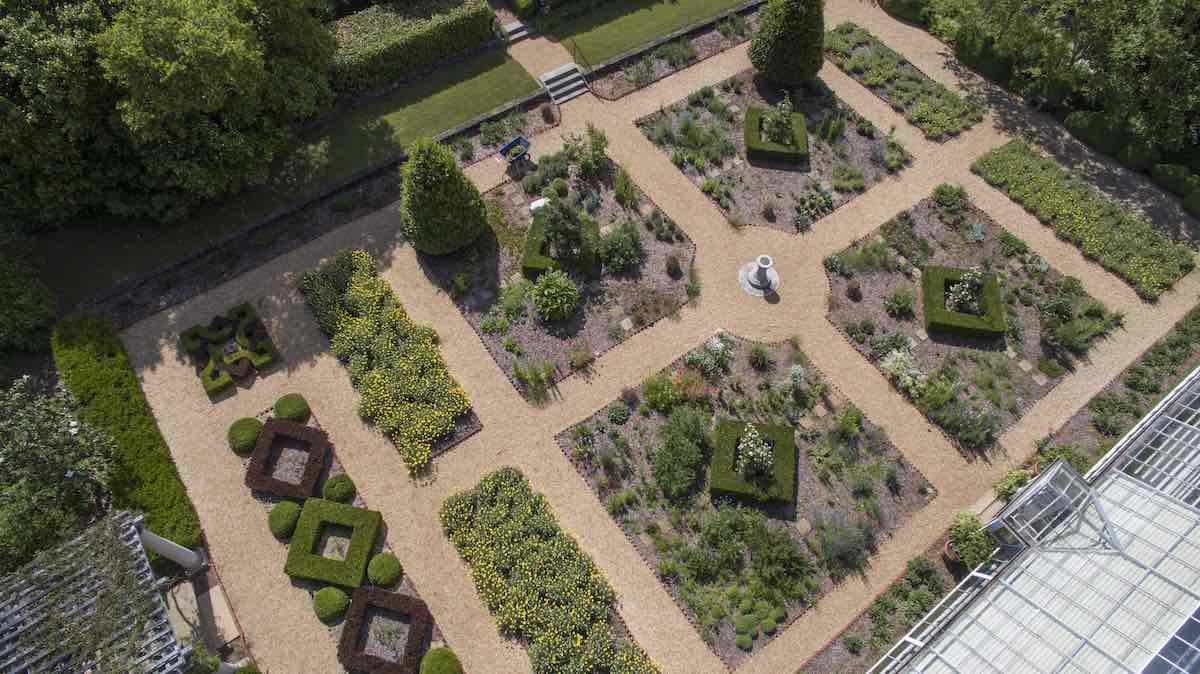 Over a century old, the 13,000 square foot home was designed to flow gracefully into the gardens—a series of dwarf boxwood parterres planted by Sarah Ferrell that have adorned the terraces of the hills for more than 175 years.
Venture down the winding paths, descend the terraces, sit beneath the fall Ginkos or bask in the fragrant tea olives and vibrant camellias as you take in the beauty around you. Before your visit, take a peek at the Estate's Bloom Calendar to see what's preparing to bloom!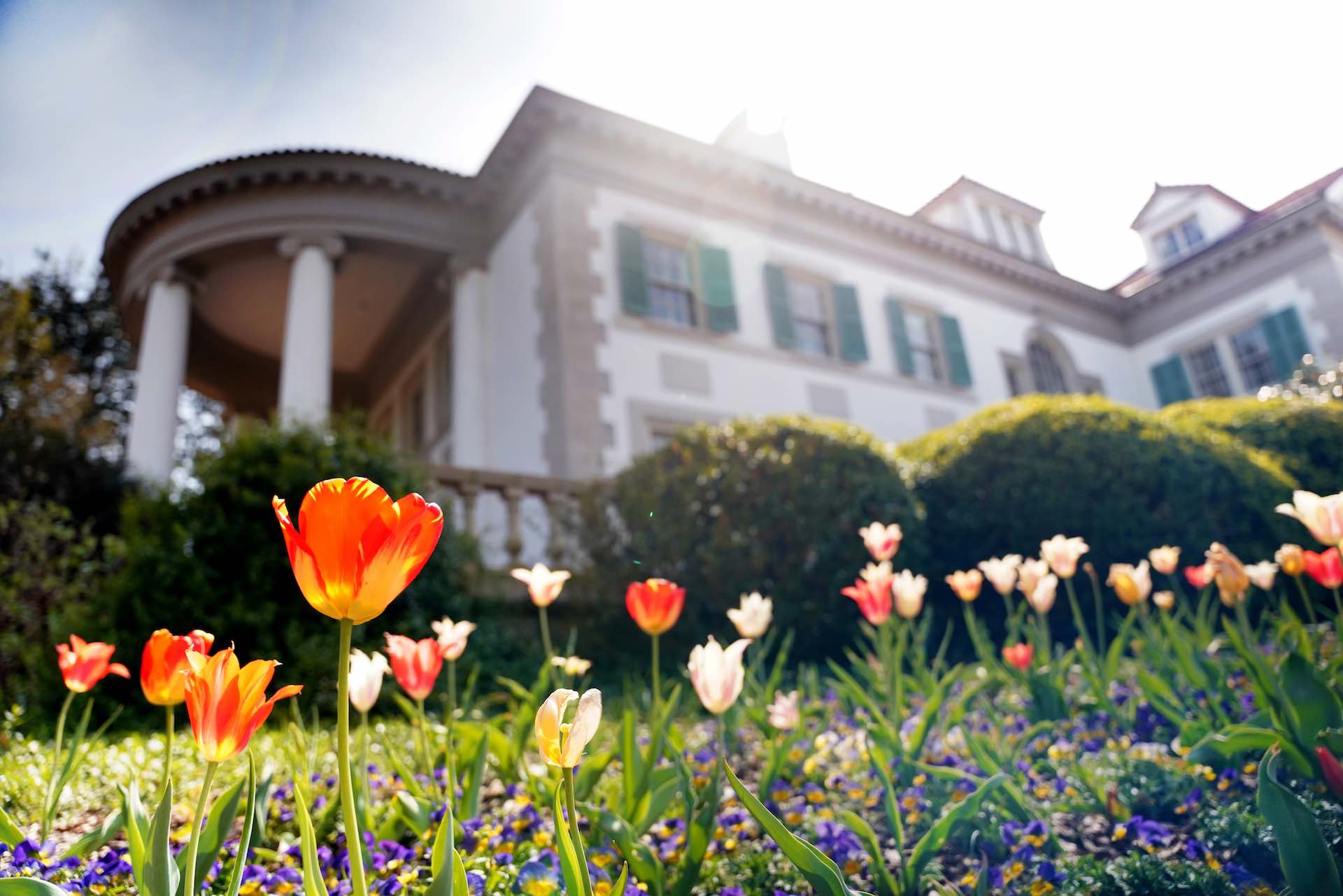 Today, the estate is preserved by the fourth generation of the Fuller E. Callaway family and is open to the public for education and enjoyment of the community. Guests are invited to visit, enjoy the grounds and learn more about the family legacy of stewardship. 
Don't pack all these activities into just one day! Soak up bountiful views and endless activities over a long weekend and return home feeling rested and accomplished. Make planning easy and follow one of our itineraries, or cruise our lodging options to find the best fit for you and your travel partner! When you're ready for an adventure, we'll be here for you.