With one-of-a-kind eateries, our historic downtown has hand-crafted cuisine to suit any and every craving! From the hearty and greasy to the light and decadent, check out some of our favorite breakfast, lunch and dinner spots for foodies in downtown LaGrange, Georgia.
Power Up in Potato Paradise
---
Start your day off right at Gus's Grill, located at 110 Greenville Street in the northeast corner of downtown. Featuring a Chicago-based menu with a Greek twist, this popular breakfast establishment is known for its layered breakfast potato Signature Skillets loaded with different meat, cheese and/or vegetable options—as well as topped with two eggs (cooked any way) and served with a side of buttered toast or a homemade buttermilk biscuit.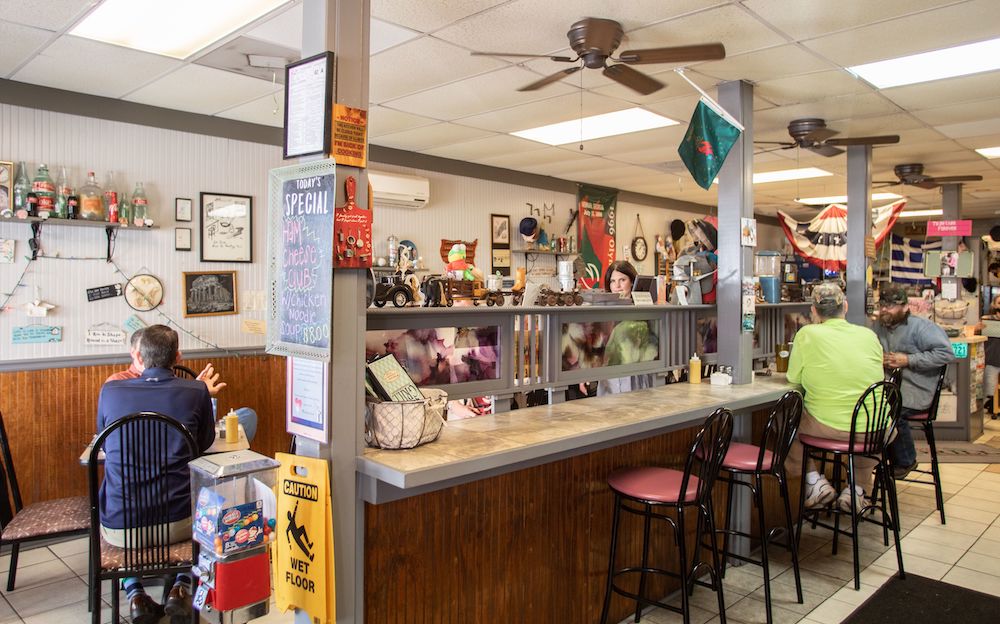 If a potato-heavy meal isn't quite up your alley, not to worry—Gus's Grill also offers numerous Old Fashioned Omelette options that range from your basic egg and cheese omelette to a fully decked-out "Landfill" omelette stuffed with multiple meats, cheeses and veggies. Of course, you can also choose from various breakfast plates, hearty breakfast sandwiches, french toast, pancakes and several other morning staples. If you're around for lunch, Gus' also boasts scrumptious burgers, gyros and their staple chicken salad sandwich.
Pizza Perfection
---
If pizza sounds perfect, both Karvelas Pizza Co. and Your Pie Pizza are excellent options.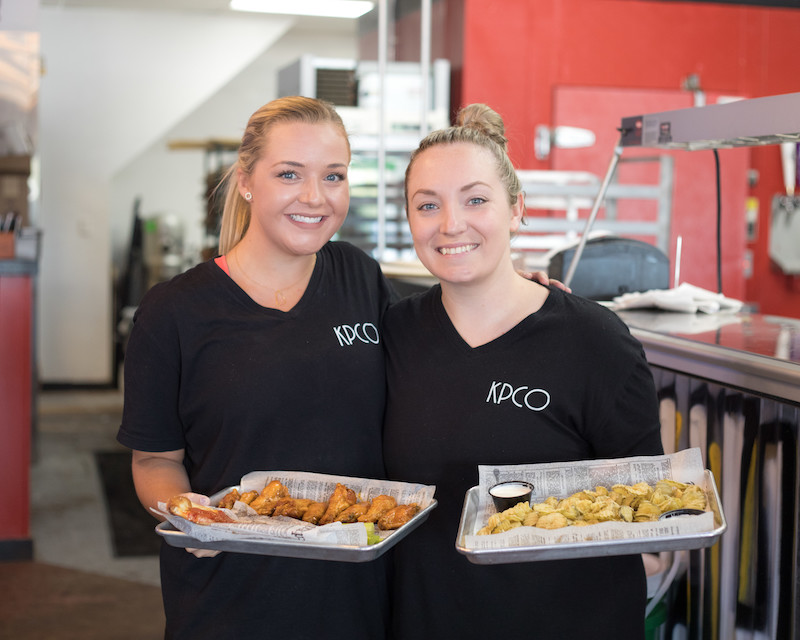 Just steps from downtown, Karvelas Pizza Co. is famous for its unique specialty pizzas crafted from scratch—as well as its regular and boneless wings tossed in one of 13 flavorful homemade sauces.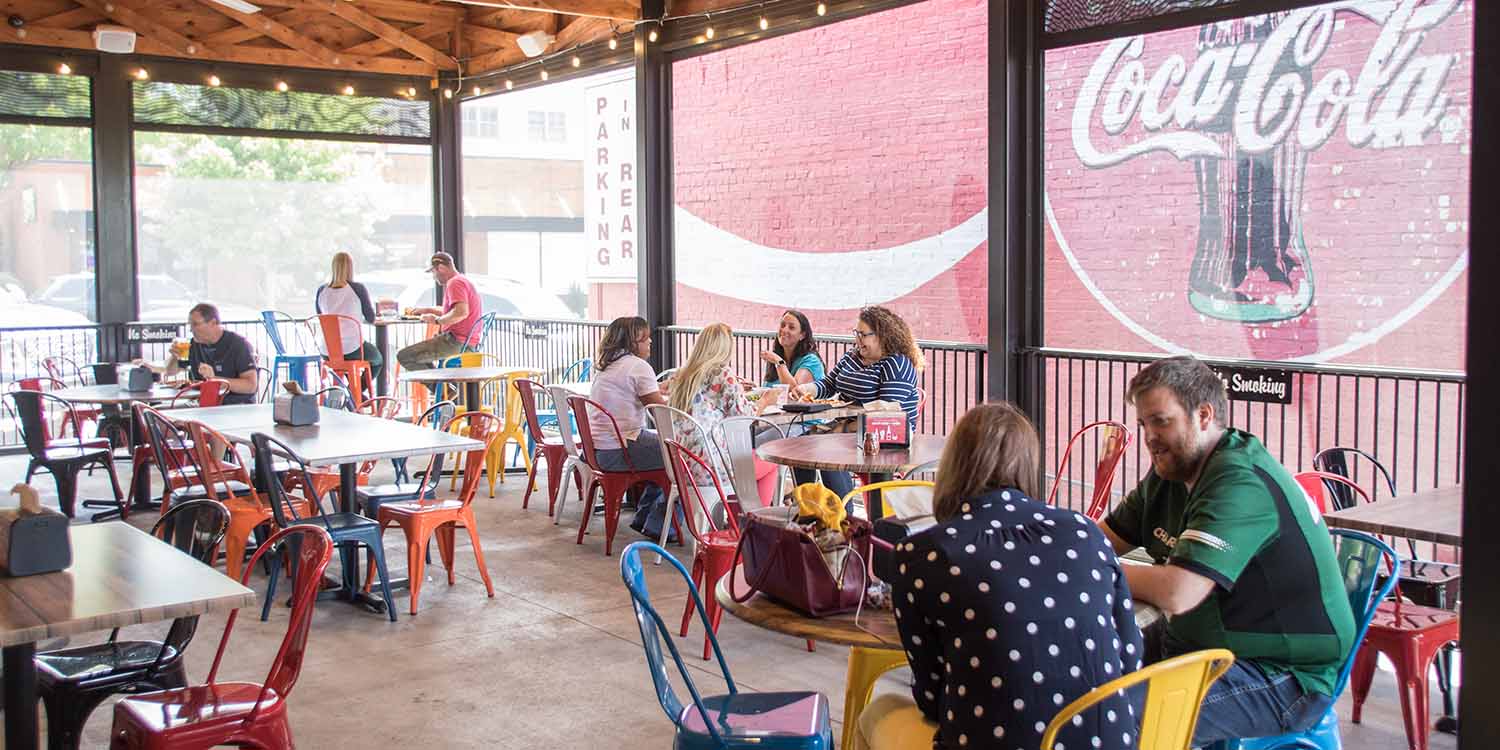 If you're looking to create your own masterpiece, Your Pie Pizza is the spot. With endless options for toppings and fresh ingredients, load up your pizza with anything and everything your heart desires. In addition to delectable brick oven pizzas, this Italian eatery specializes in paninis, baked pasta, fresh chopped salads and gelato.
In the mood for an adult beverage? Your Pie also hosts a variety of premium local and national craft beer brands on 15 taps—including LaGrange's Wild Leap! Located just a few minutes walk from Wild Leap, the nationally-recognized brewery and distillery's award-winning craft beverages can be found rotating on Your Pie's taps.
Authorities in American
---
Perhaps you're more in the mood for classic American cuisine. Tucked away on the corner of downtown, Brickhouse Grille serves a great selection of American staples like hamburgers, wings, steaks, salads, soups, cheesesteak fries and more—all made-to-order using local produce.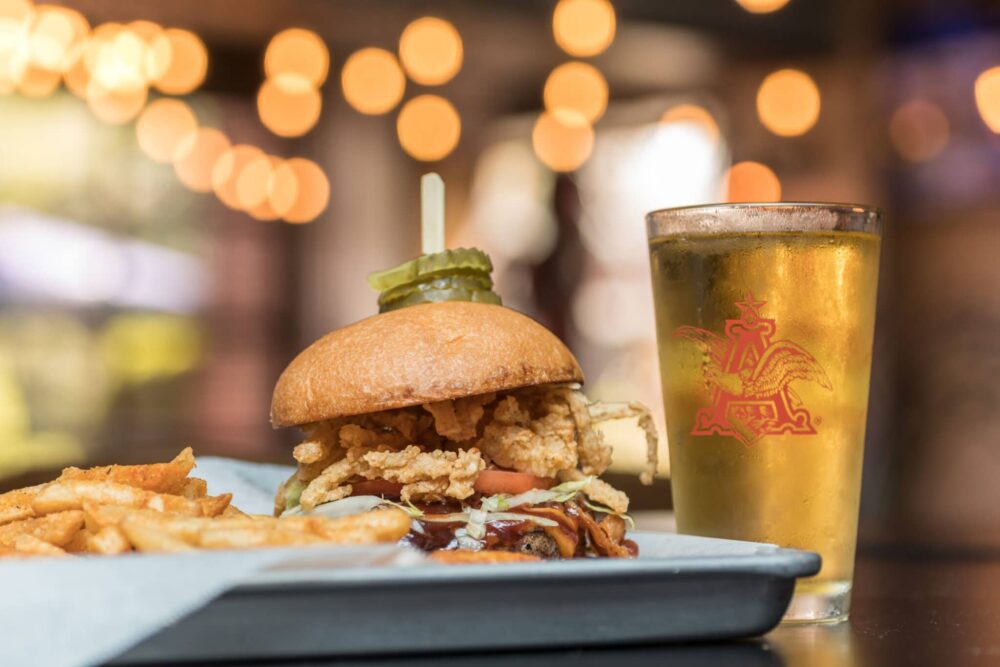 Another great option is Charlie Joseph's. Established in 1920, this iconic downtown favorite offers several different burgers, soups and sandwiches—but it's best-known for its world-famous hot dogs.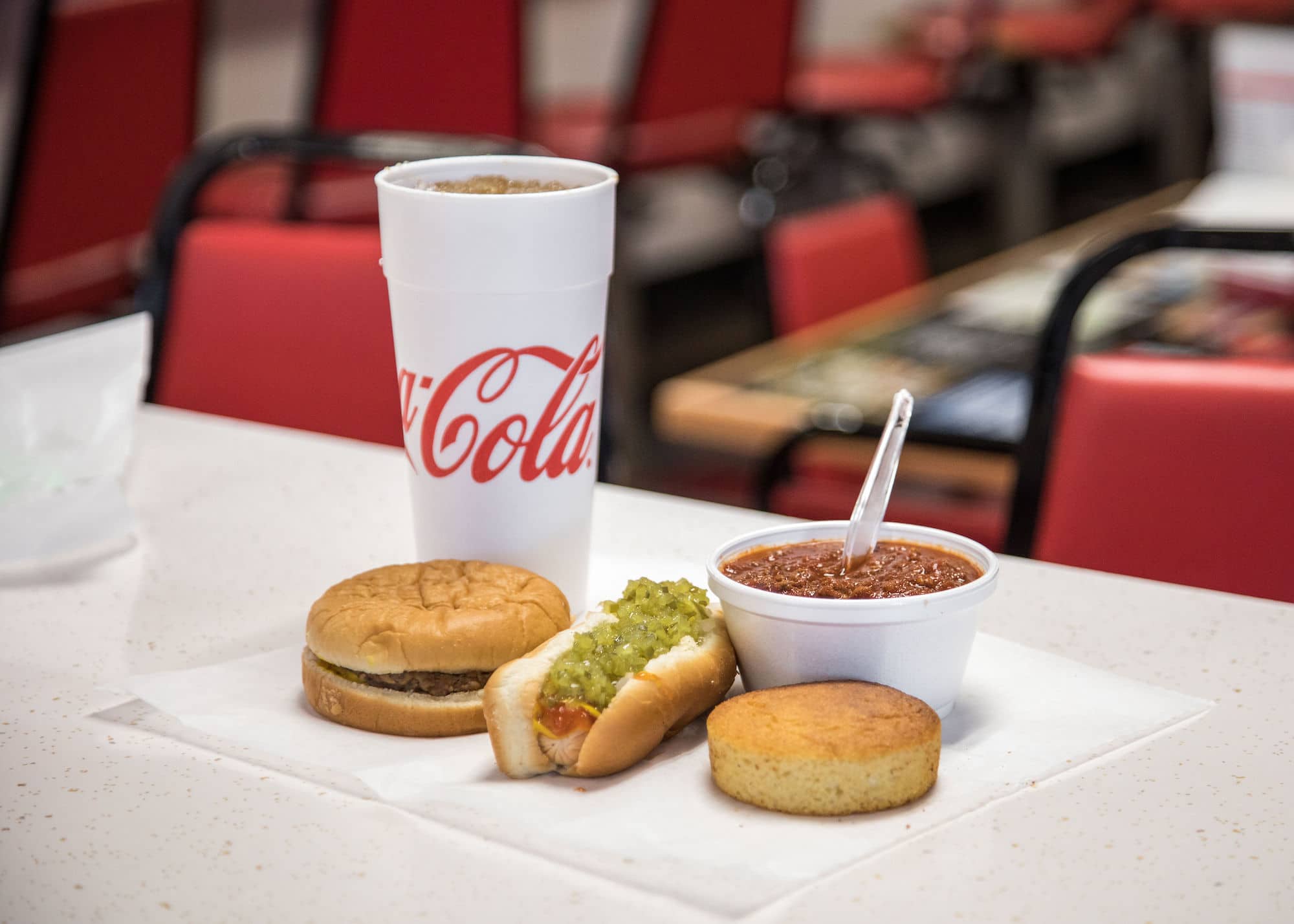 Southern Staples
---
Since you're in the South, perhaps you should try some Southern cooking? After all, when in Rome… If this is what you're after, you can't go wrong with Country's Barbecue or Taste of Lemon.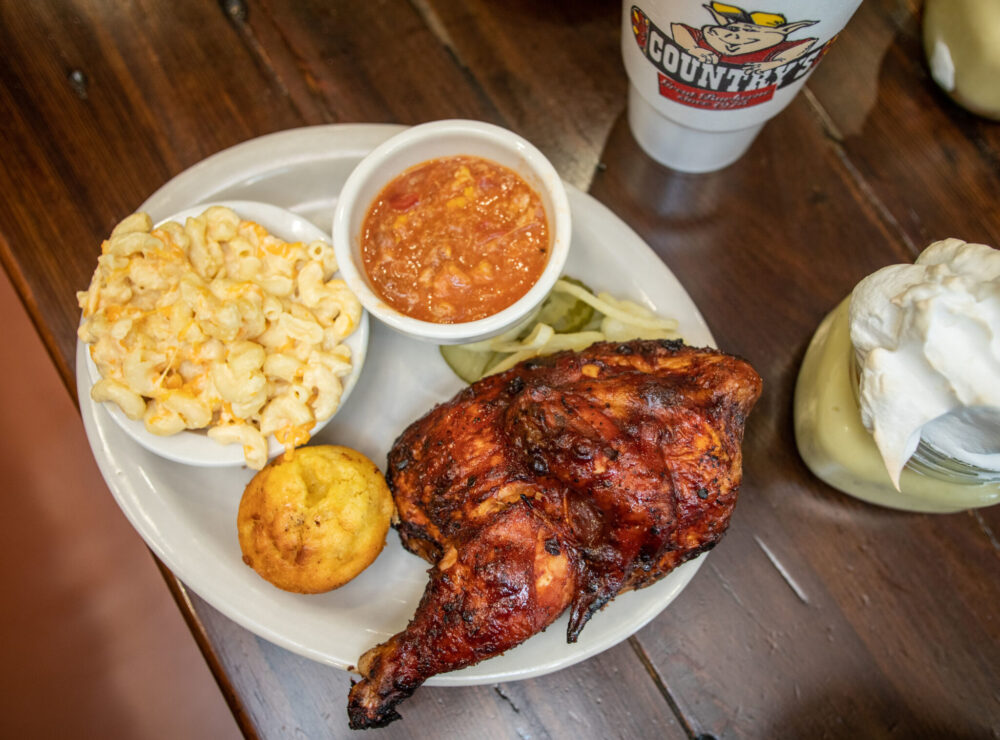 A multi-time Best Barbecue Restaurant winner, Country's Barbecue is situated on Vernon Street a hop, skip and a step from the center of Lafayette Square. Its menu features all kinds of meats smoked over hickory and oak, as well as a variety of classic BBQ sides like baked beans, cole slaw, lemonade and more.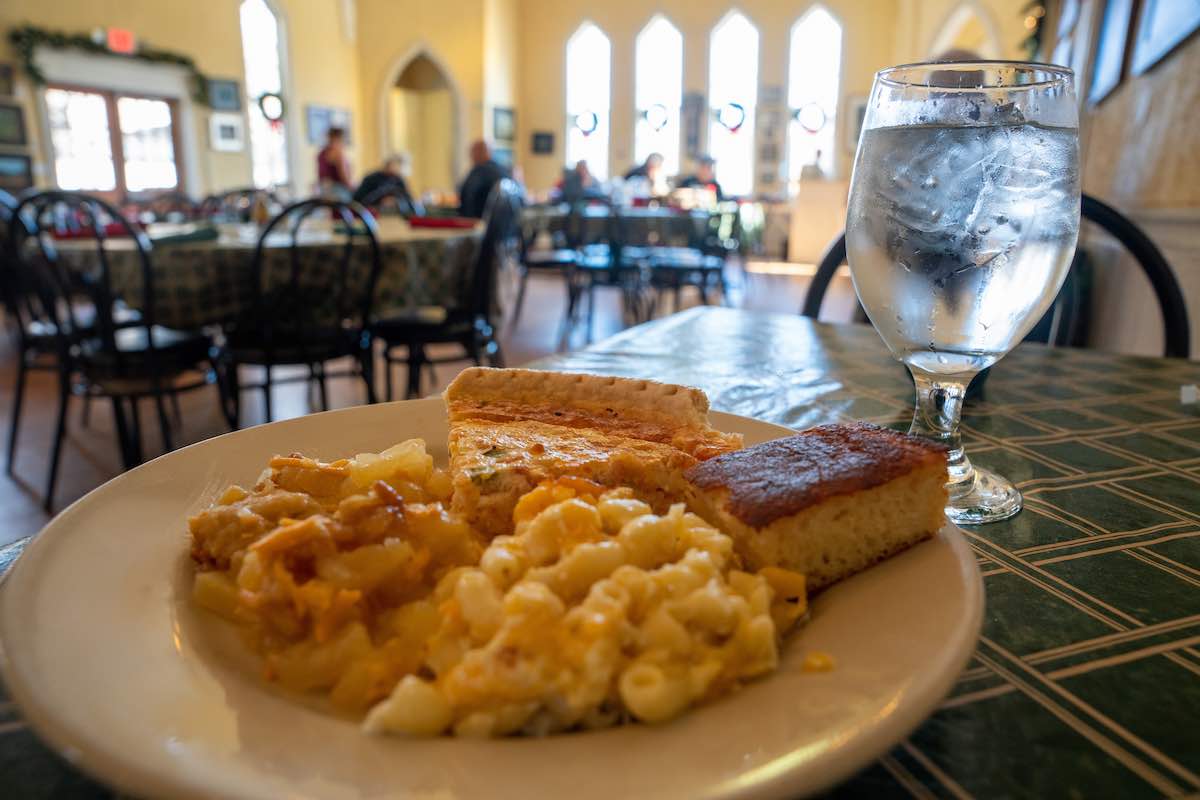 If you're craving Southern food but not necessarily barbecue, Taste of Lemon is where you need to be—trust us. About a two minute walk down Broome Street, Taste of Lemon features comfort food lunches in a meat-and-three-sides style. Country fried steak, poppy seed chicken and salmon croquettes are often on the menu, and you have to try the pineapple casserole and mac-and-cheese!
Japanese Gem
---
When the craving for sushi hits, you just have to satisfy it—and Bull's Hibachi Express can do just that. Situated at 104 Bull Street (near the corner of Bull St. and Vernon St.), this restaurant is known for its fantastic sushi rolls, hibachi grill meals, noodles, dumplings and numerous other Japanese favorites. While enjoying your delicious meal, you can even watch as a master chef creates sushi rolls behind the bar to see just how much care, meticulousness and presentation goes into every roll.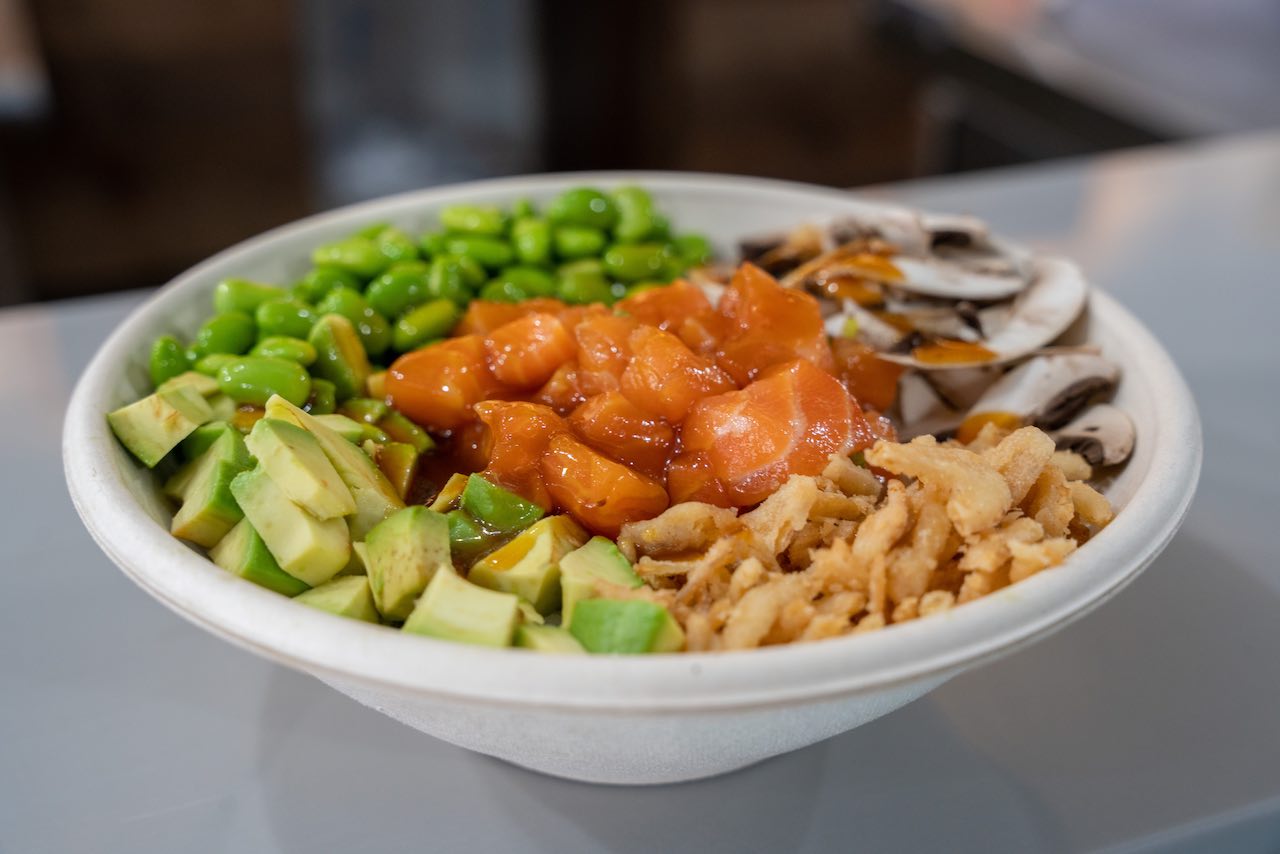 Italian Indulgence
---
If you didn't have Italian food for lunch, you're not going to want to pass on it twice. Venucci offers made-from-scratch Italian cuisine, including pastas, soups, salads, hand-cut choice steaks, seafood, desserts and more. And, of course, don't forget to pair your meal with true Italian wine to accent every flavor.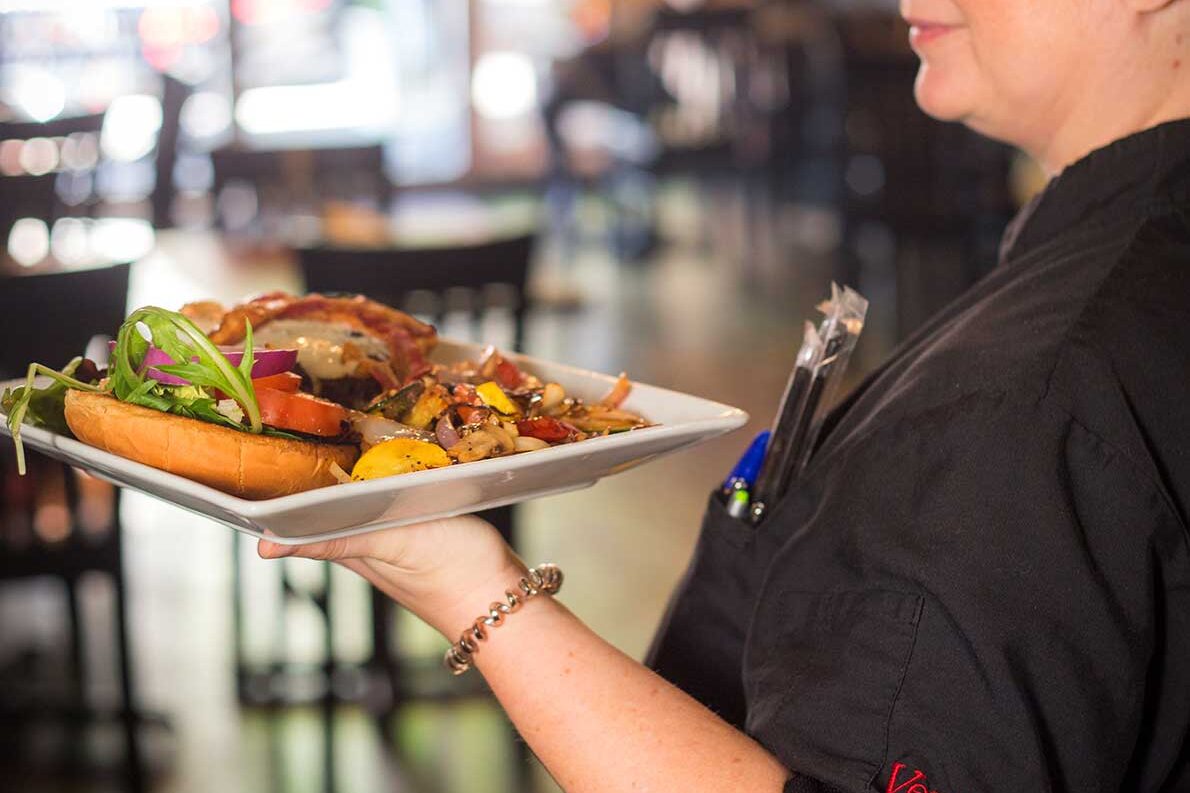 Mediterranean Masterpiece
---
What happens when you combine Mediterranean and Southern staples? Mare Sol. Situated on Main Street, this popular restaurant has an incredibly diverse menu featuring everything from gyros, flatbreads and pastas to New York Strip steak, trout provencal and shrimp & grits. Plus, you can choose from 16 craft beers, more than 100 wines and a full liquor bar!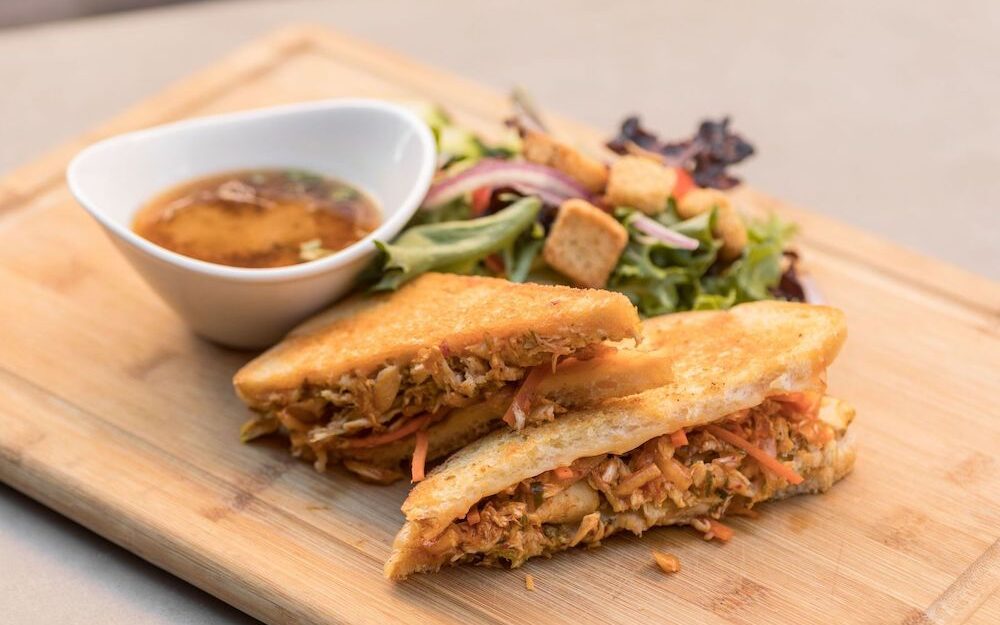 Stateside Steakhouse
---
Who doesn't love an exceptional steak? C'sons offers that right here in downtown LaGrange. Choose from quality cuts like certified angus beef tenderloin and ribeye, local pasture-raised strip steak, bone-in dry aged strip steak and more—and make sure to complement your meal with a hand-crafted cocktail or wine from an ever-growing supply.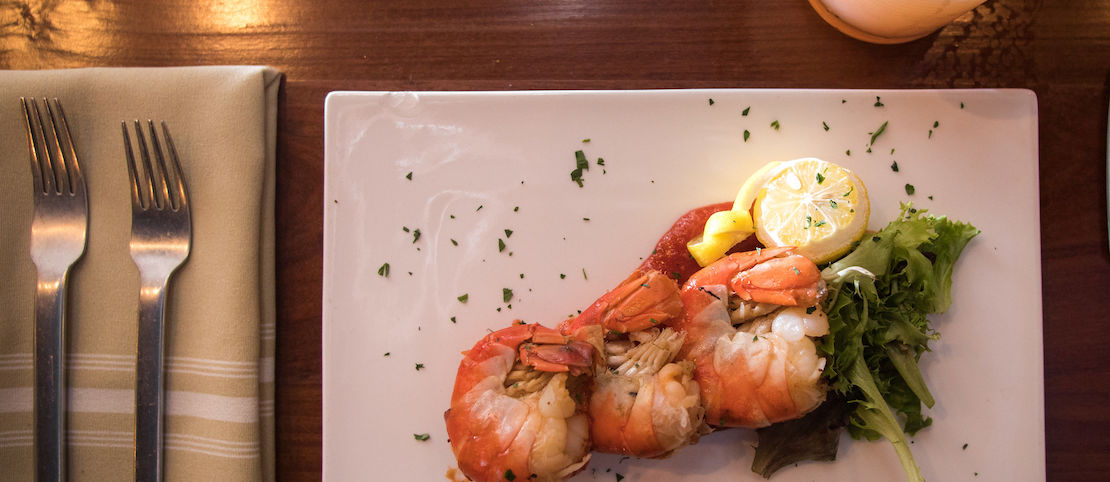 Asian Artistry
---
Did Bull's Hibachi Express catch your eye for lunch but you just didn't pull the trigger? At 111 Main Street, Yama offers outstanding meals from all across Asia, including sushi, Korean BBQ, ramen, hibachi and more. To accentuate the flavors of your chosen dish, choose from Japanese wine or craft beer made locally in LaGrange!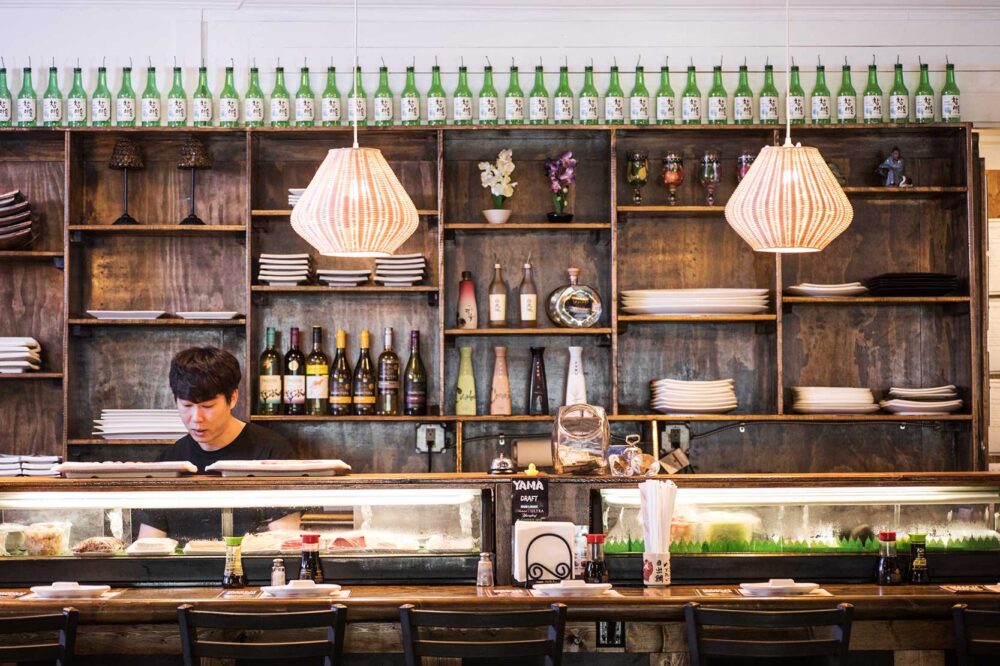 'Caps & Cones
---
Dinner may be over, but your day isn't quite finished yet. Located within two minutes from one another is a pair of excellent venues to close down a great day with a bang: Ice Queen and Main Street Pub.
At 12 North Lafayette Square, Ice Queen is a must-visit for any ice cream lover. Simply choose a base ice cream, a mix-in and any toppings you want to add. Ice Queen will then roll part of your treat into individual spirals that can be enjoyed alongside your customized concoction!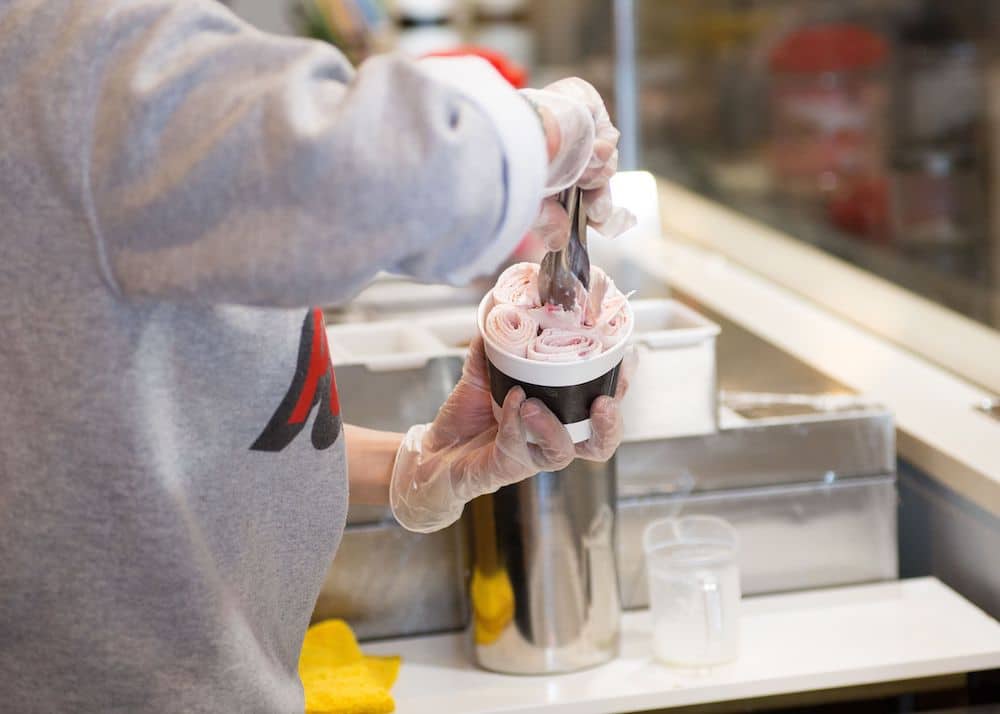 If a nightcap is more your style (whether or not you choose to indulge in Ice Queen's treats), definitely check out Main Street Pub before you head to your hotel. As its name suggests, this popular late-night spot can be conveniently found on Main Street—and it offers a wide array of cocktails, beer, wine and bar food. Main Street Pub also has live music on weekend nights, and patrons can always enjoy bar games and sports on television.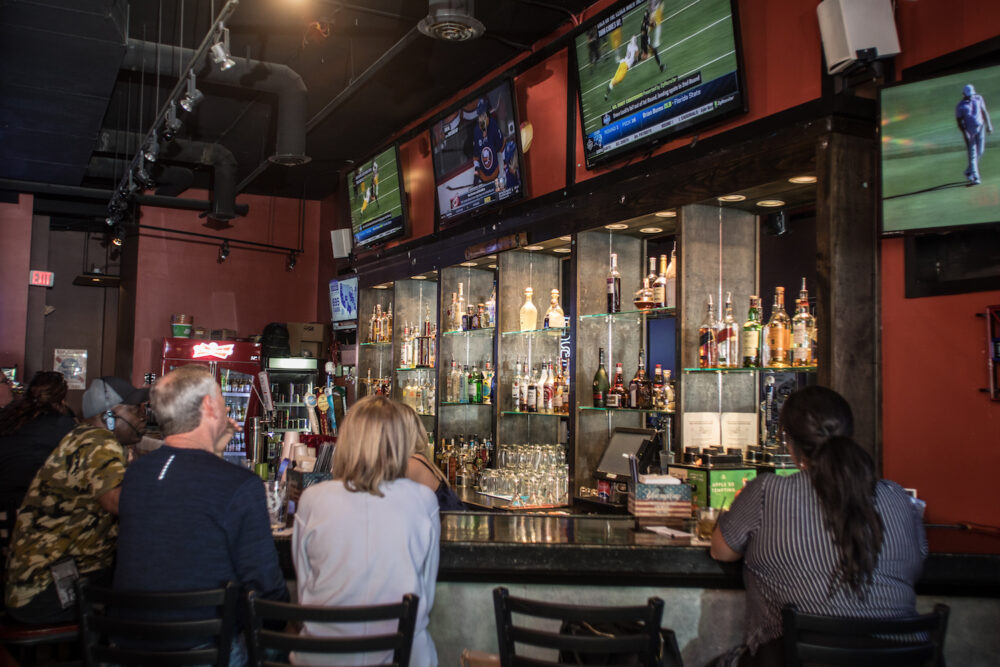 Looking for Adventure Between Meals?
---
If you're looking for creative ideas for a fun-filled day—or multiple days—in LaGrange, we're here to help. Feel free to take a look at all the things to do in our town, or check out our Plan Your Getaway page for curated itineraries!