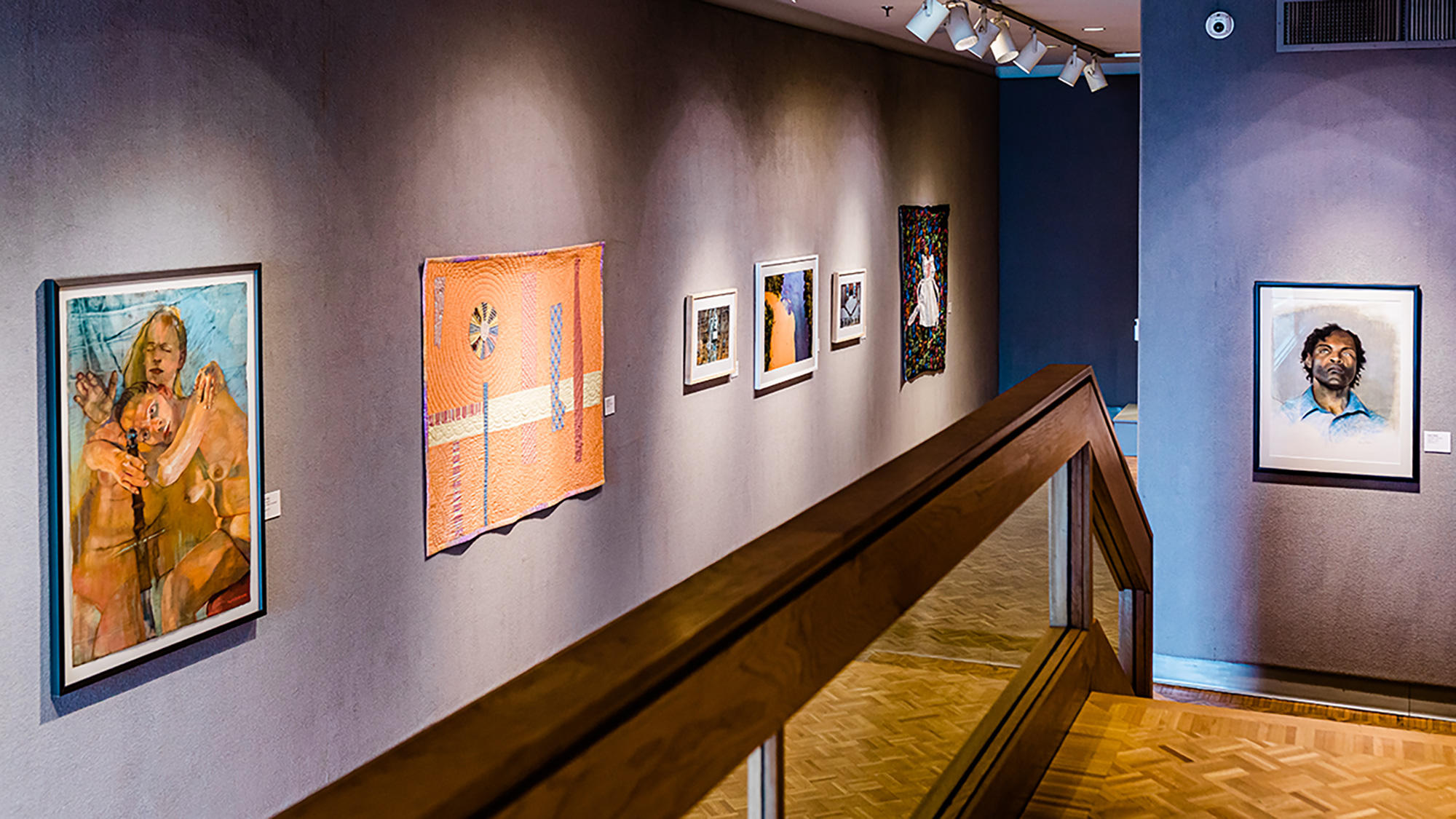 ---
1. LaGrange Art Museum
For an entertaining day of beauty and culture, visit the LaGrange Art Museum. The museum is housed in an 1890s county jail east of the town square. It offers both permanent and traveling exhibits that are sure to delight children and adults. The museum holds four galleries and a sculpture garden and is surrounded by beautiful gardens and fountains. The permanent collection has over 500 contemporary American artworks, including works by Andy Warhol and Georgia artists Lamar Dodd and John Lawrence (Note: Call the museum to see what's on display. Warhol works cannot be displayed year-round).
A major part of the museum's mission is education outreach and a day at the museum is the perfect way to learn and enjoy the visual arts!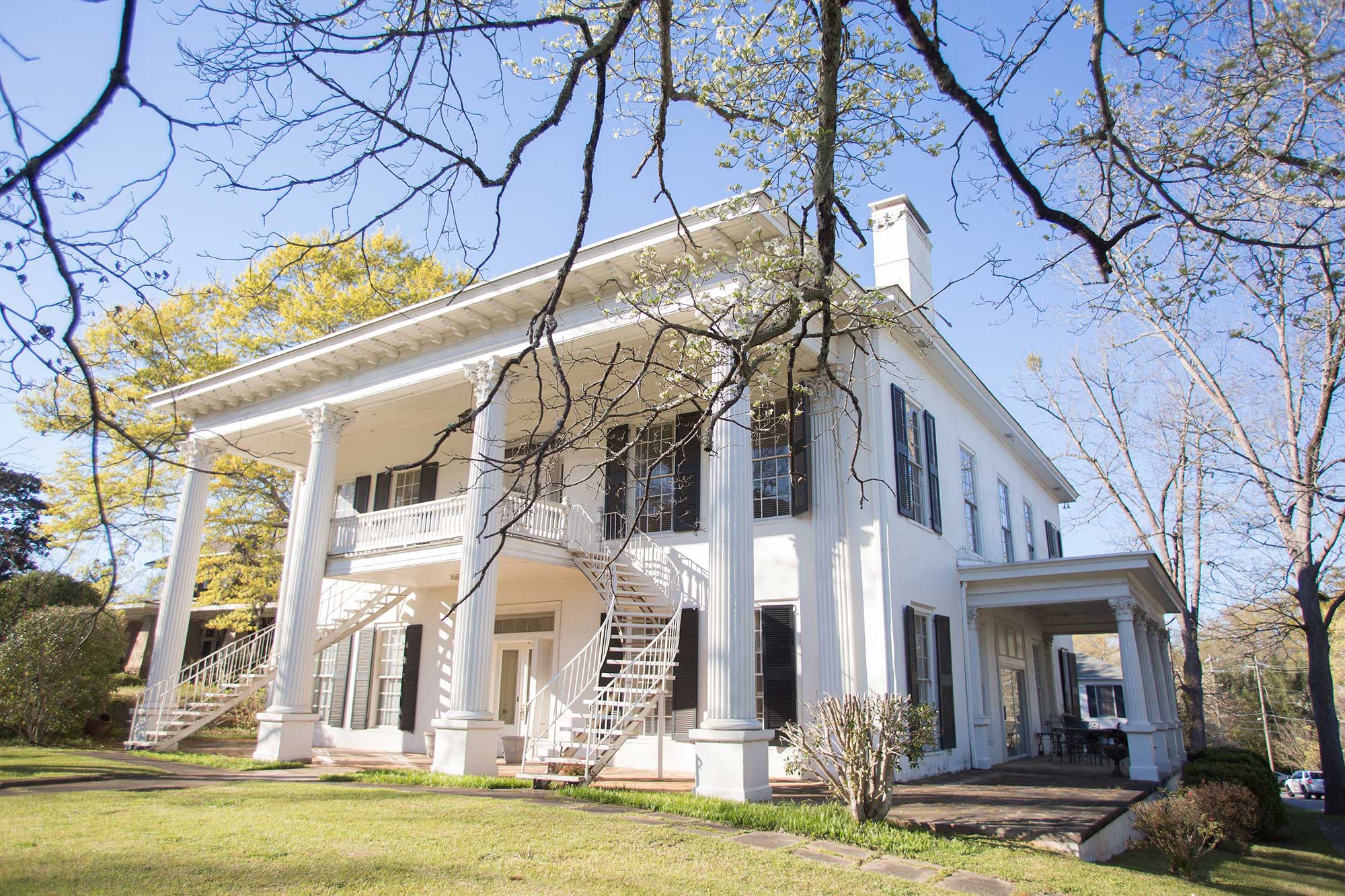 ---
2. Downtown Walking Tour
A walking tour of LaGrange offers an ideal way to grasp the spirit and history of our charming town. LaGrange's easy walking tour guides you to historic homes and buildings in a variety of architectural styles as well as fashionable shops and charming restaurants. You'll see the Legacy Museum on Main, Lafayette Square, LaGrange College Chapel and Smith Hall, historic homes, the Courthouse and War Memorial, and much more!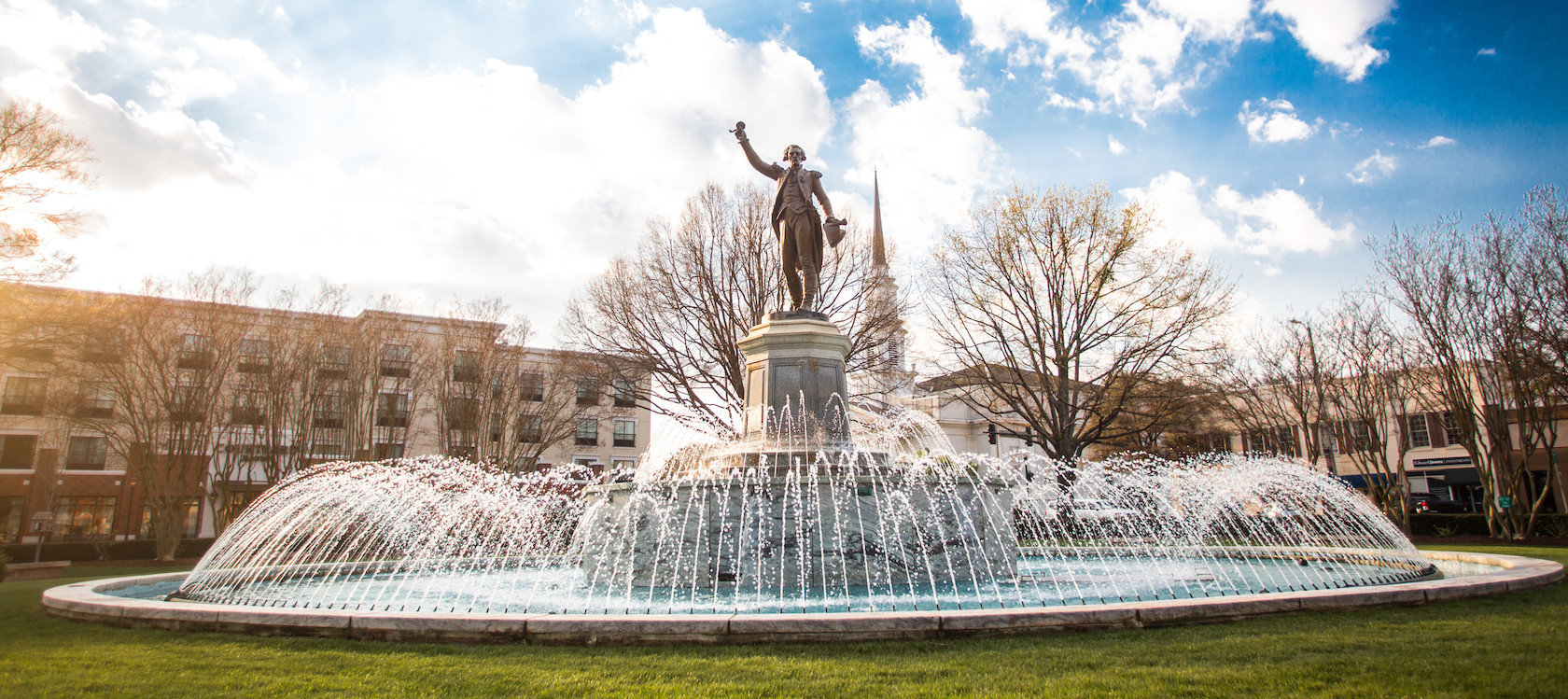 ---
3. Lafayette Square
Come take a walk or have a snack while you enjoy the small-town square experience! Lafayette Square sits in the heart of downtown LaGrange and has witnessed much of the town's history. The most popular feature in our square is the fountain, named for Revolutionary War hero Marquis de Lafayette. The fountain is a beautiful place to sit and relax or take photos. To see the work of one of LaGrange's most influential figures, look no further than the East side of the square, which was built by engineer Horace King. When King died, his funeral processed around this square while LaGrange residents came out to pay their respects.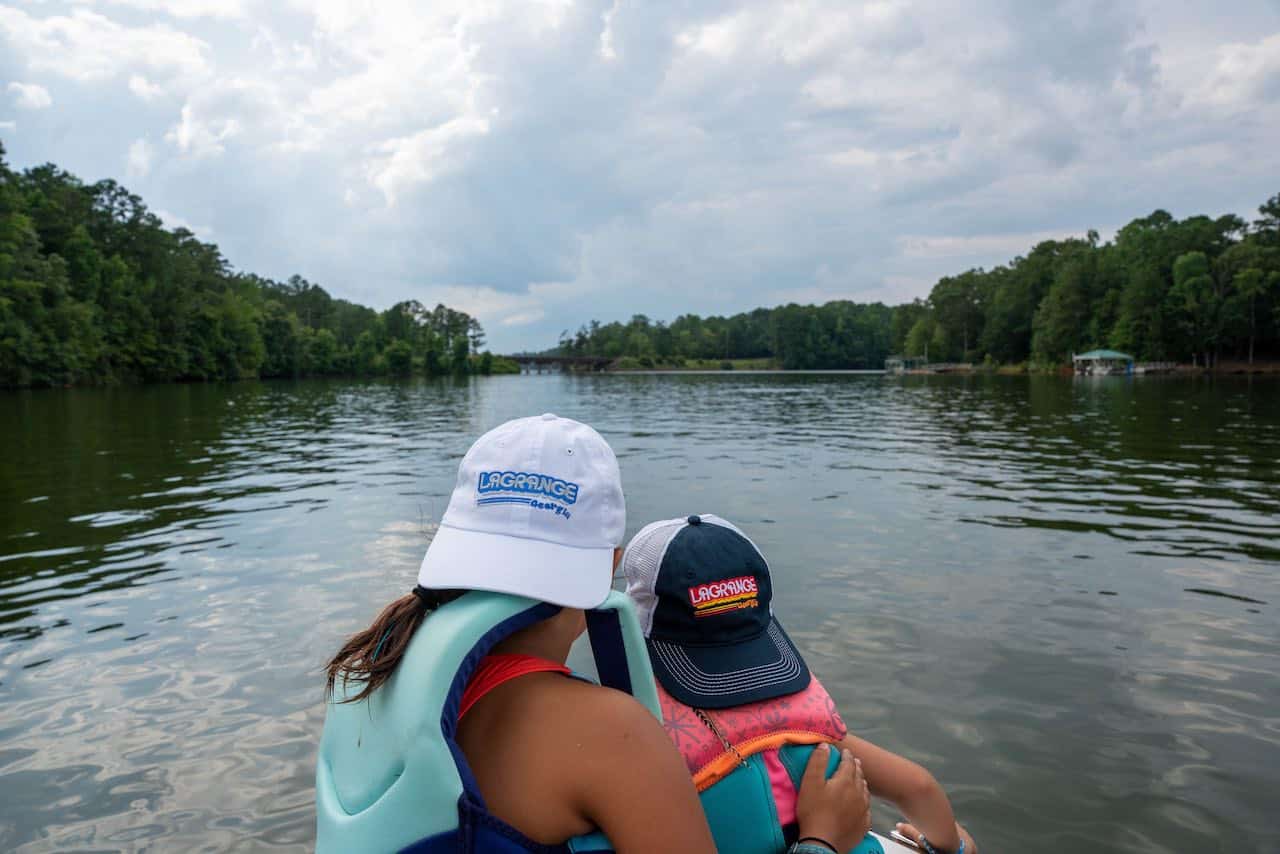 ---
4. West Point Lake
Set up on the banks of scenic West Point Lake and spend the day swimming, exploring and admiring wildlife. With over ten lake access parks in the area, there are numerous locations for waterside fun. Pick up lunch from one of our many local eateries and enjoy your meal under a pavilion or at a picnic table. Don't forget to bring your fishing pole, many of our parks have a dock or a fishing pier perfect for casting off.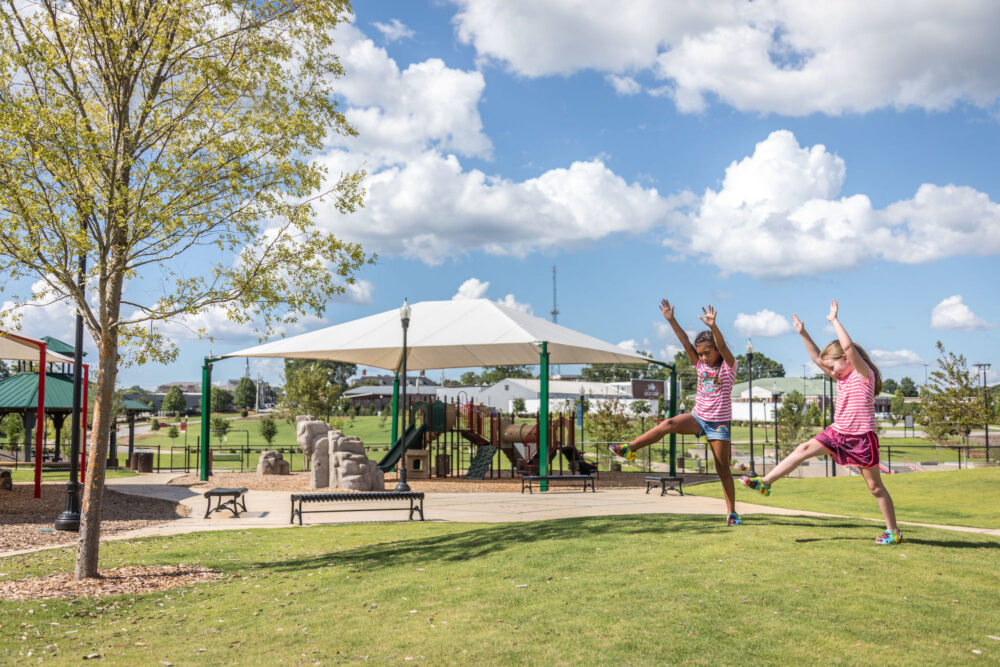 ---
5. Southbend Park
Spend some carefree, outdoor hours with your family at Southbend Park! The park is a favorite for locals and visitors. It includes a playground, dog park, pavilion, open green space and skateboard park. This urban park was built on 12 acres within walking distance from Lafayette Square. Whether you use the playground, bring a picnic, play in the dog park or skateboard, you'll love this new development in our public parks.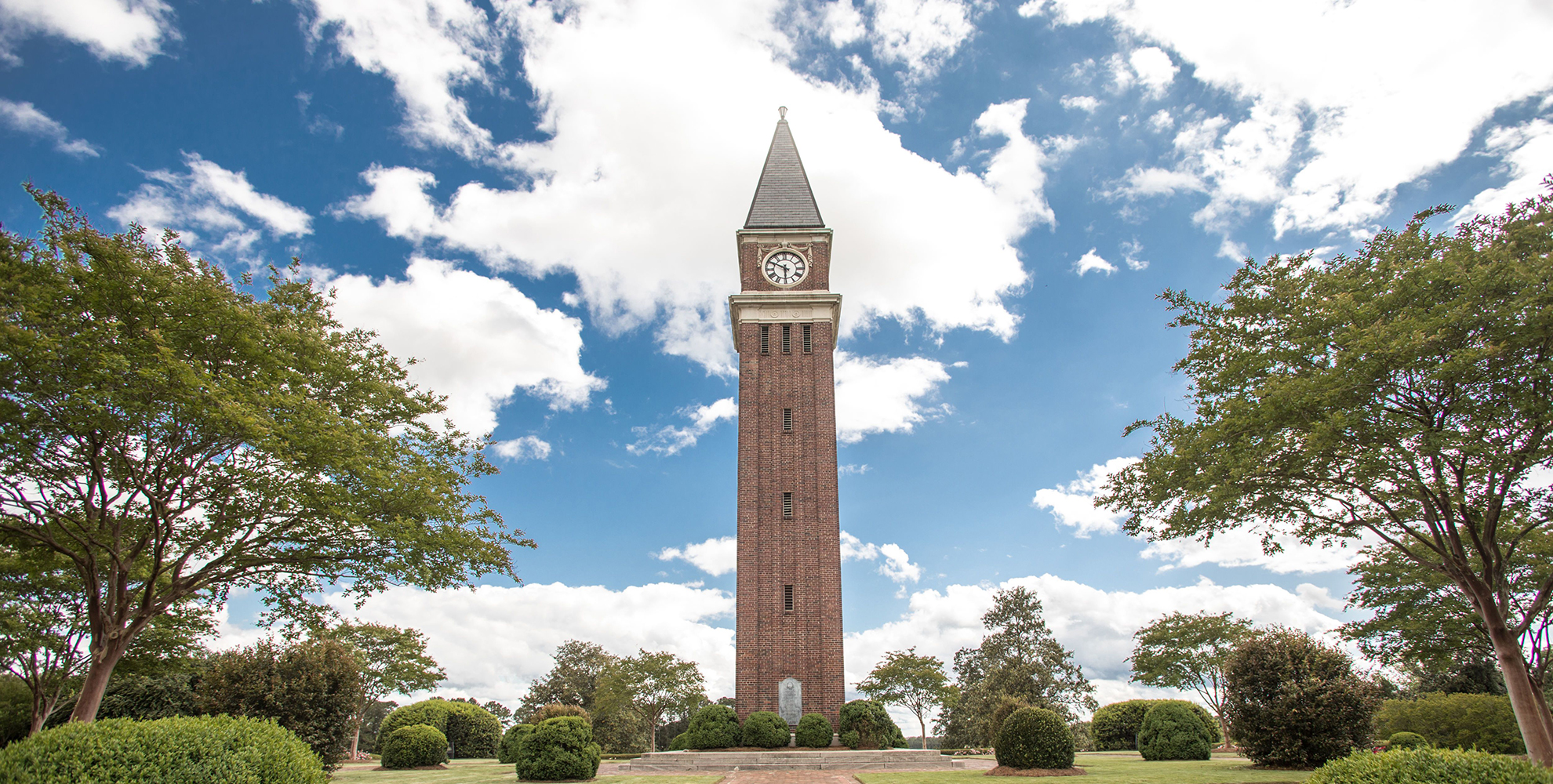 ---
6. Callaway Monument
If you enjoy taking photos, having picnics or experiencing local history, look no further than Callaway Memorial Tower, also known as the Callaway Monument. It was built in the historic mill village of LaGrange in 1929 as a tribute to textile magnate Fuller E. Callaway. The textile mills were integral to the development of Troup County and much of our history occurred at these mill sites. The tower is patterned after the Campanile of St. Mark's Square in Venice, Italy. For more information about this beautiful area, check out nearby Beacon Brewing Co. The Callaway Monument is surrounded by a gorgeous green lawn perfect for picnicking, sunbathing and exploring with your family!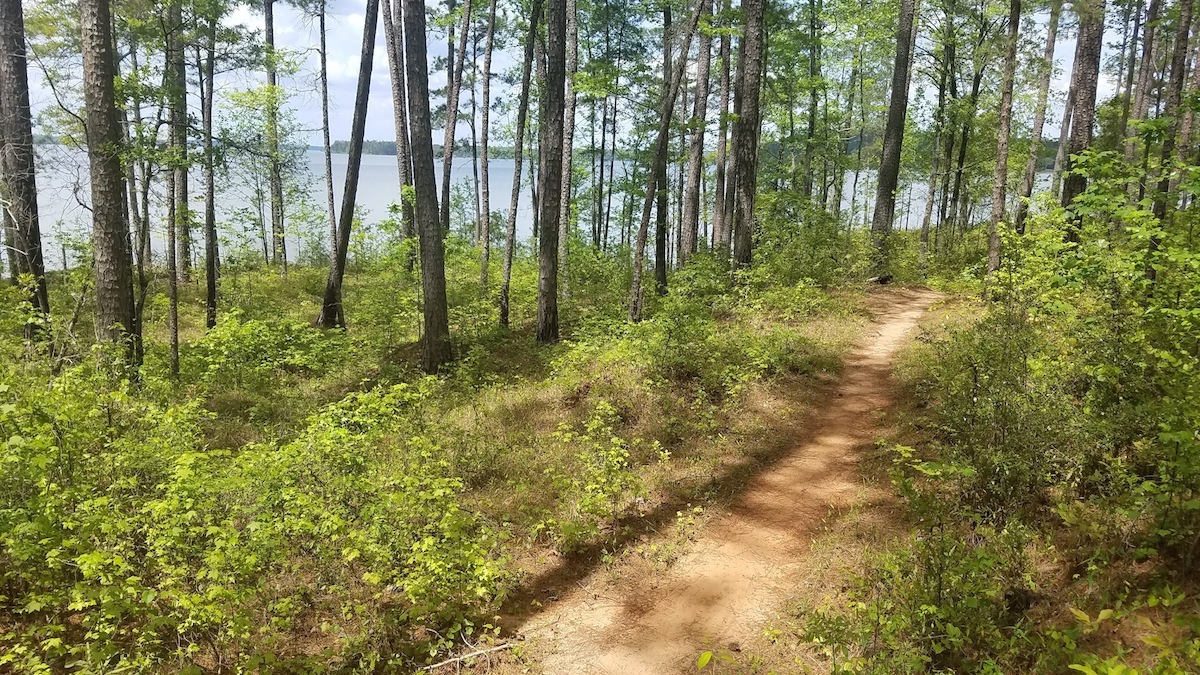 ---
7. Lakeside Trails
Perfect for hikers, bikers or casual walkers, Lakeside Trails cover eleven miles of rugged terrain alongside West Point Lake. If you're looking to stretch your legs or burn off some energy, this trail is perfect for you. Make sure to pack a snack, some water and even a towel in case you decide to take a dip in the lake.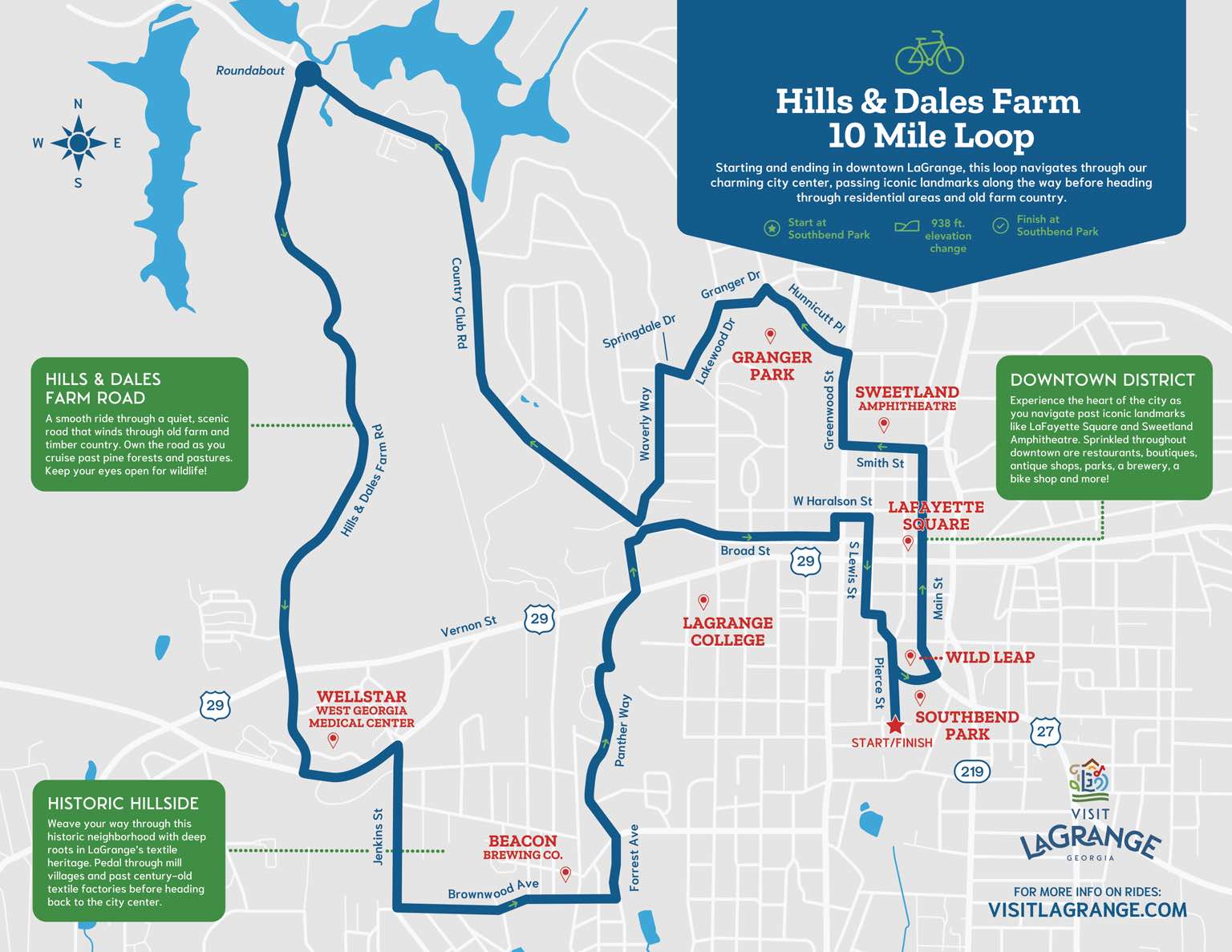 ---
8. Cycling Routes Around the City
LaGrange isn't lacking when it comes to the outdoor cycling scene. From a shorter 10-mile loop around the city, to a century ride (100 miles) that touches every corner of the county, we've compiled the best routes and loops for you to enjoy. Bring your bike to explore the ins and outs of the LaGrange!
Fun fact: LaGrange has grown in popularity for cyclists so much so that the city now hosts its own criterium—the LaGrange Cycling Classic! As part of USA Criterium's Speed Week Series, the high-speed, highly-competitive race attracts professional and amateur cyclists from all over the country and takes place on historic streets lined with spectators in downtown LaGrange.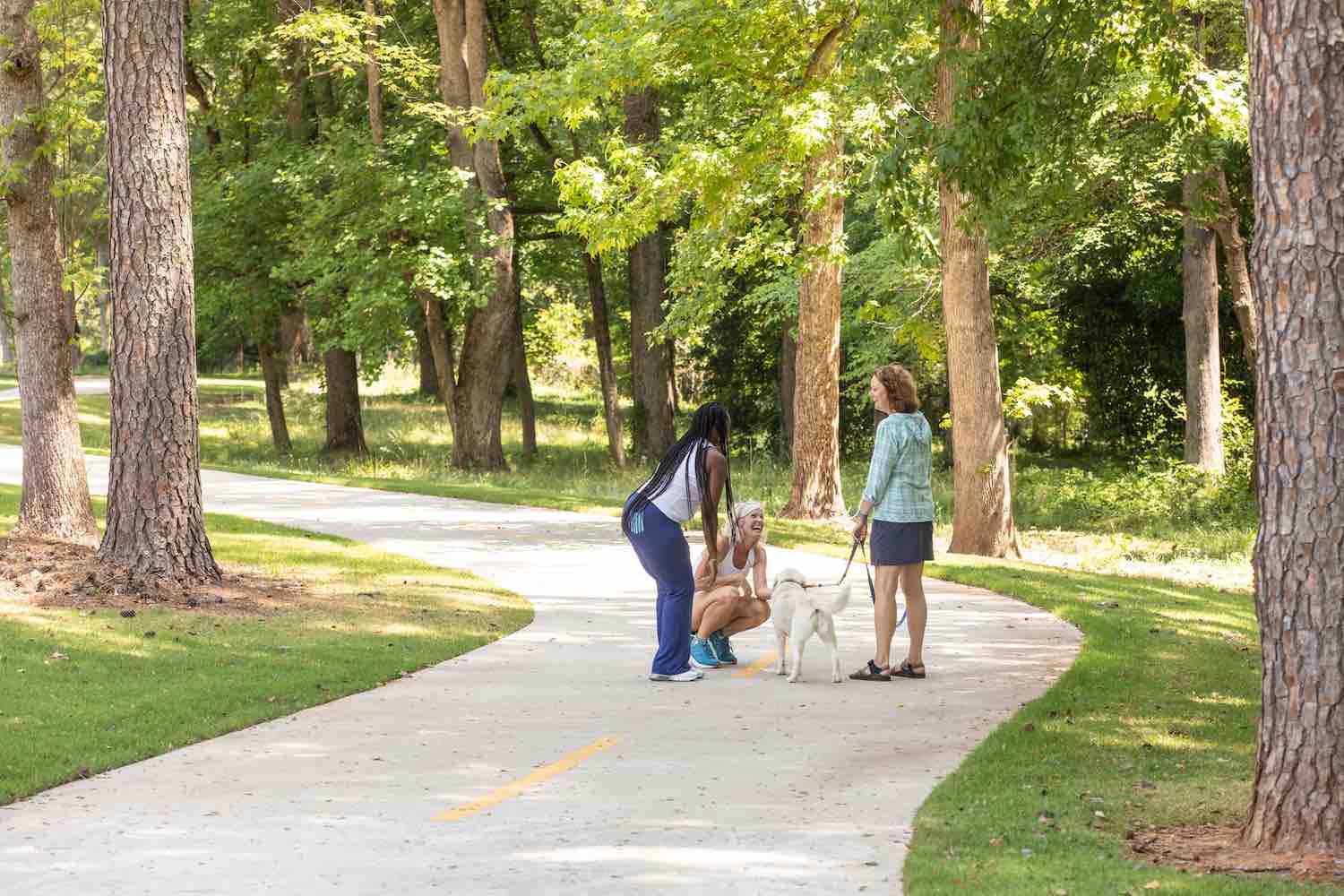 ---
9. The Thread
The Thread, LaGrange's multi-use trail system, is the perfect way to exercise while seeing LaGrange. Miles of trails wind around Granger Park, through beautiful LaGrange College Campus and past historic LaGrange homes. The Granger park loop, 1.5 miles, is great for anyone who prefers loop trails or who wants to run while family members play in Granger Park. For track runners, there's also a track within the Granger park loop. Plan an evening walk to catch one of our beautiful Georgia sunsets. Bring your family, your dogs or your bike to explore LaGrange from The Thread!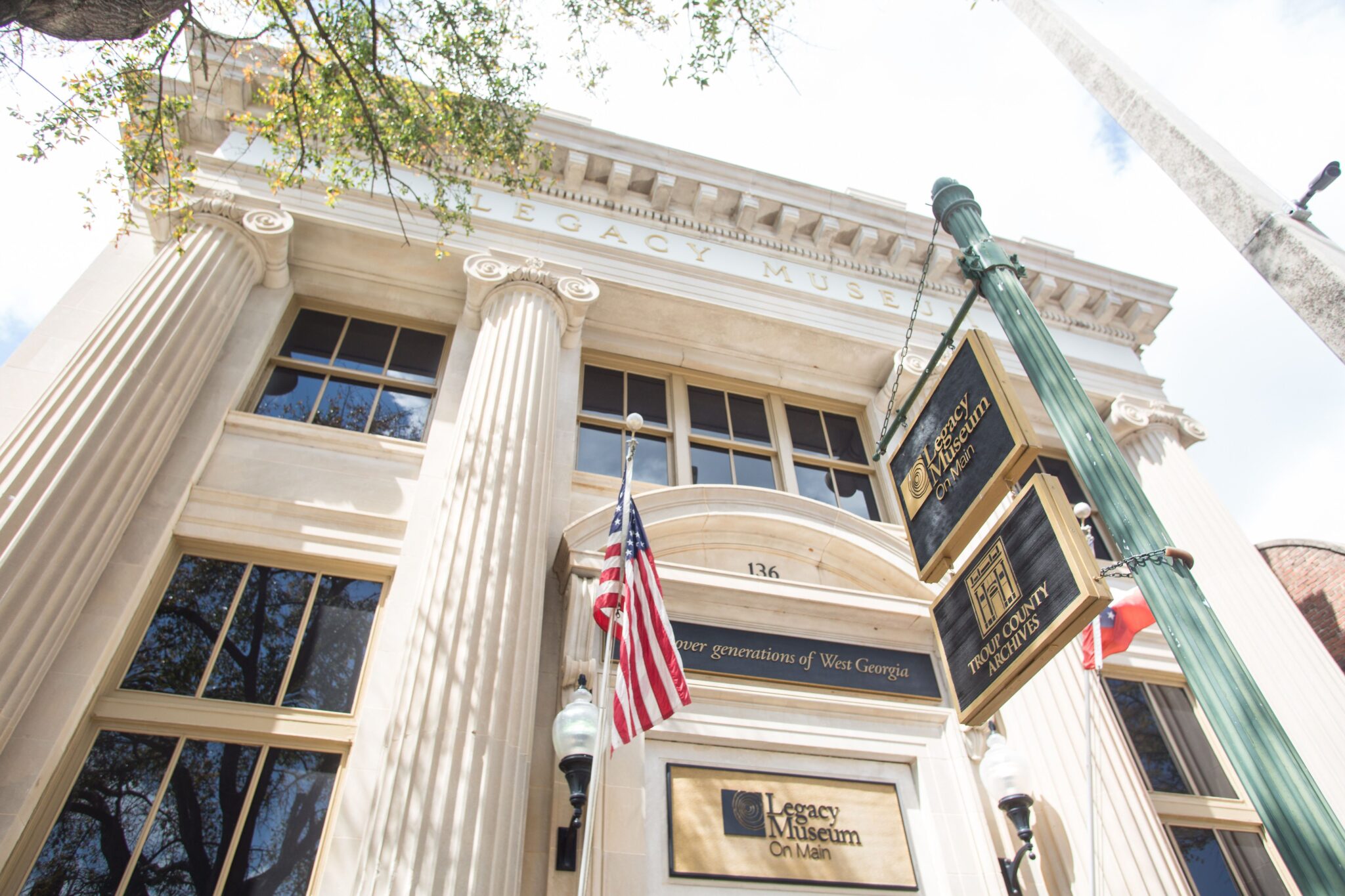 ---
10. Legacy Museum on Main
Located in what was once the LaGrange National Bank building, the Legacy Museum on Main boasts hundreds of years of LaGrange History. With both permanent and rotating exhibits on display, there is always something to spark your interest. View artifacts that were uncovered in this area, learn about the textile mills that help build the community and discover the many famous people who've also visited LaGrange.
These activities are perfect for anyone planning a trip on a budget or who find themselves in LaGrange with some free time. Come see why people treasure this sweet little town… attend a community event, visit our incredible art museum or bring your family for a day at the park. There's plenty to do that won't cost you a dime!