In 1885, residents around Lafayette Square came to pay respect to the man who helped build it.
---
Horace King was born a slave in 1807 and died a free man and highly respected engineer. When King was in his early 30s, he was sold to contractor John Godwin. Together, they built bridges and buildings throughout the southeast, building a friendship as they worked. Godwin eventually sent King to study at Oberlin College, the first college to accept African Americans.
As they continued their work, King eventually passed Godwin's knowledge and skill. Unlike most slaves, King was paid for his work and bought his freedom with saved earnings.
By the time he became a free man, King was a well-known builder and was sought throughout the South, a rarity for an African American. When the Alabama State Capital burned in 1849, King was hired to build the new building's framework and the incredible twin spiral staircase.
During the Civil War, King was conscripted to build defenses for the Confederacy. Following the war, rebuilding efforts kept him in high demand and his reputation continued to grow.
In 1868, King was elected to the Alabama House of Representatives and served until 1872, when he retired and moved his family to LaGrange. He continued construction work as he trained his five children, who eventually started King Brothers Bridge Company. Horace King died on May 28, 1885.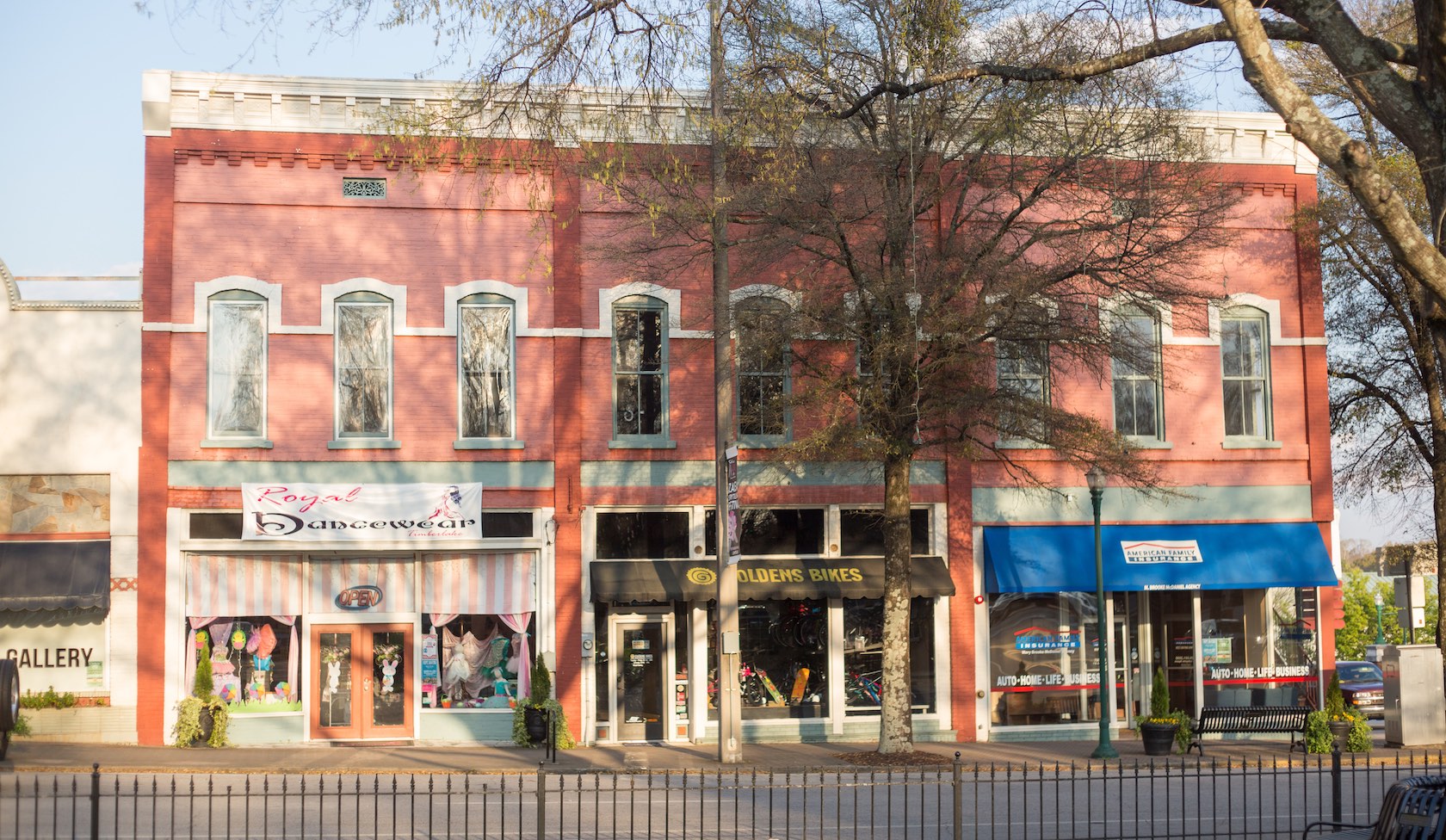 In 1896, a longstanding grudge became a broad-daylight murder in downtown LaGrange.
---
On Christmas Eve in 1896, the peaceful town of LaGrange was rocked by a bizarre murder occurring downtown. A farm worker walked into Cooper's store and dealt with the owner's son, Douglas Cooper. After the gentleman purchased an item, Cooper handed the man back his change, which included a bent dime. Unsure if he would be able to spend the dime, the customer asked to exchange it for a different one. Insulted by the suggestion, Douglas Cooper threw the man from the store.
The man ran around the block, found Claude Dunson, and told him of the incident. Familiar with Cooper's temper, Dunson exchanged the man's dime and told him to go home.
After working himself into a furious state, Cooper went to borrow a pistol from E.B. Edmundson at Seay Brothers Store. He then encountered Claude Dunson and asked if he had seen the man. According to one witness, Dunson tried to calm Cooper down. When Cooper said he was going to kill the man who'd offended him, Dunson said "Oh, Douglas, don't do that."
Cooper, incensed, told Dunson that it was none of his business and slapped him so hard that his hat fell to the ground. As Dunson stood from retrieving his hat, Cooper shot him. Cooper shouted that he'd killed Claude and warned onlookers not to come near him before he fled to hide at his family home.
The trial was held in May of 1897 and the jury found Cooper guilty of voluntary manslaughter. The defense was granted a retrial and Cooper was found guilty of a lesser crime, involuntary manslaughter. During the trials it was revealed that Cooper had long held a grudge against Dunson and had once threatened to kill him for flirting with his fiancé. Cooper was sentenced to 12 months in the chain gang. Shortly thereafter, due to his terrible reputation in the community, Cooper and his family moved away and were never again seen in LaGrange.
In 1865, a Civil War female militia faced down union troops.
---
The Nancy Harts were a Civil War female militia in Troup County. During the long war, volunteer Troup County companies were involved in battles far from home, leaving their families unprotected. The Nancy Harts were formed by a group of brave women who drilled, marched, and learned marksmanship in order to defend the county from union troops. They were named for a Georgia heroine of the American Revolution who successfully defended her home against the British.

On April 17, 1865, the Nancy Harts assembled at the corner of Broad and Greenwood Streets and marched west to meet the enemy. The women met a column of union troops advancing down Broad Street. The Nancy Harts eventually surrendered, successfully negotiating to save their homes from destruction.
In 1927, an unsolved LaGrange mystery took place.
---
Robert Lewis Render was President of the First National Bank of LaGrange in the early 1900s. He was well regarded in the community, serving as Vice President of the Chamber of Commerce in 1911 and on the City Council in 1922.
In February 1927, a state bank examiner arrived at First National Bank to investigate the books. A rumor quickly spread that the bank was in trouble.
On February 11, 1927, an uneasy crowd filled the bank and demanded to withdraw their money. By noon, the bank was out of money and closed its doors, never to open again. The frenzied community turned to their beloved bank president for answers, but Robert Render had vanished!
In July 1927, he was indicted on 22 counts of embezzlement and a $1,000 reward was offered for his capture.
Robert Lewis Render was never captured. Rumor has it that he fled to South America with the bank money. His family reported that for fifty years afterward, government agents would periodically appear and question them about any contact with Render. Render's niece, Sarah Morgan Wilcox, said "we never had so much as a postcard."
The 1855 Bellevue mansion gates now stand somewhere entirely different.
---
The Bellevue mansion, a designated National Historic Landmark, was built from 1853 to 1855 by politician Benjamin Harvey Hill for his wife. Benjamin Hill was a leading Georgia politician during the Civil War Era and Bellevue was originally a 1,200-acre plantation estate. The Greek Revival mansion is in the heart of LaGrange at 204 Ben Hill Street, adjacent to the LaGrange College Campus.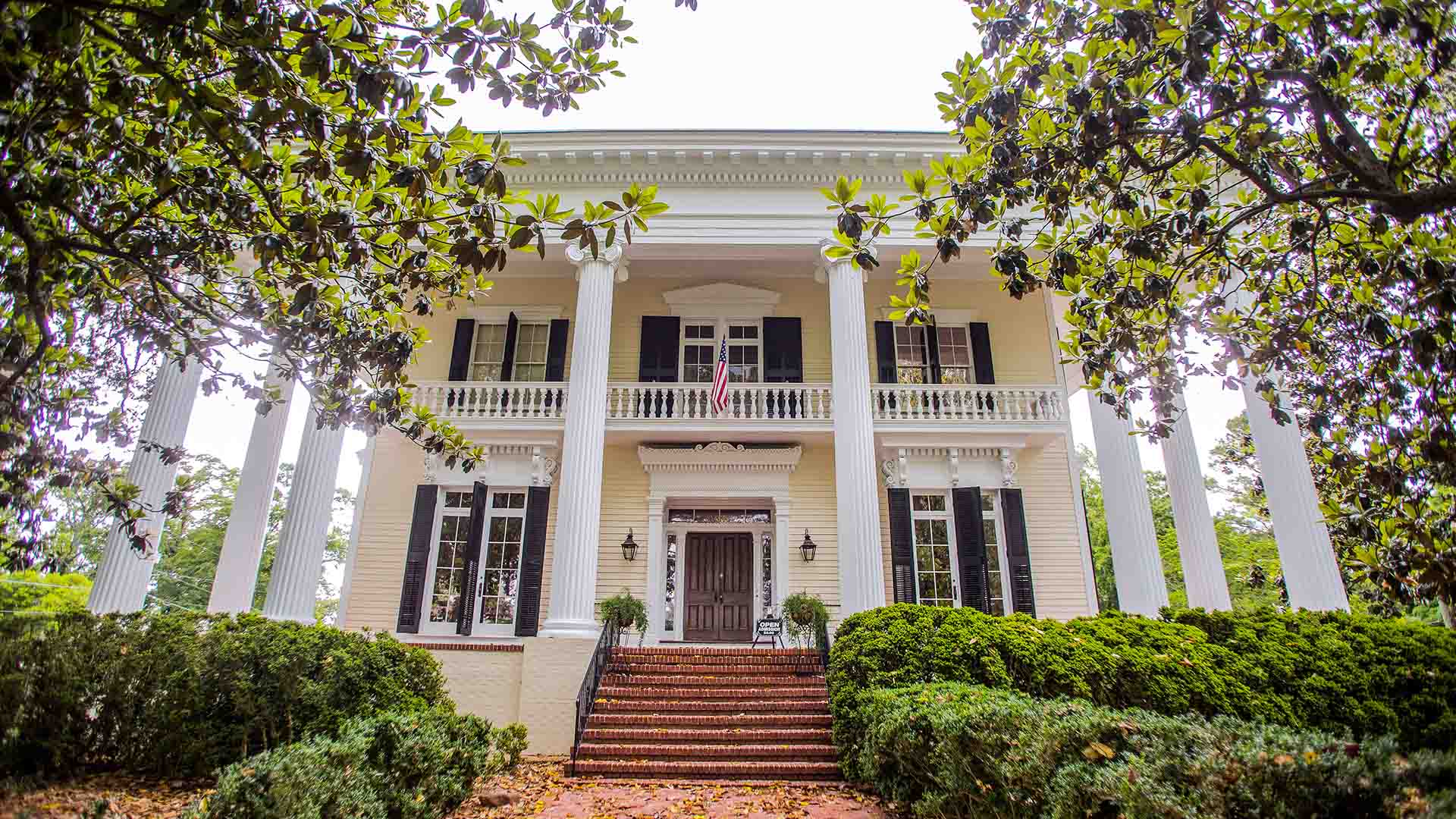 When the estate was larger, Bellevue's gates were located on Broad Street. The gates were removed in 1905 to convert the carriage drive to a residential street (now Ben Hill Street). The gateposts now reside at LaGrange College. Interestingly, the gates are identical to the gates at The White House in Washington D.C. because they were ordered from the same catalog.
Bellevue mansion is now owned by the LaGrange Women's Club, who offer tours of the home.
---
These landmarks and the stories behind them have long fascinated LaGrange locals and visitors. Others pass these places without realizing the history they hold. Make plans to stand in the spots where LaGrange's historical figures once did!