To revisit Hogansville history and participate in the future, stand in the spot…
Where The Walking Dead was filmed
---
In September 2018, visitors flooded Hogansville to witness filming for the 9th season of popular AMC show The Walking Dead. The main filming location was Hogansville's City Hall, housed in the 1937 building of the former Royal Theater (listed on the National Registrar of Historic Places). City Hall remained operational during filming; police escorted people though back doors to conduct city business. For the episode, part of the Royal Theater building was painted green and the city chose to keep the new color.
Episode 11 of Season 9 of The Walking Dead showed characters entering an abandoned movie theater to take some bulbs.
Walk down Hogansville's Main Street to stand at The Royal Theater, our City Hall, where The Walking Dead was filmed!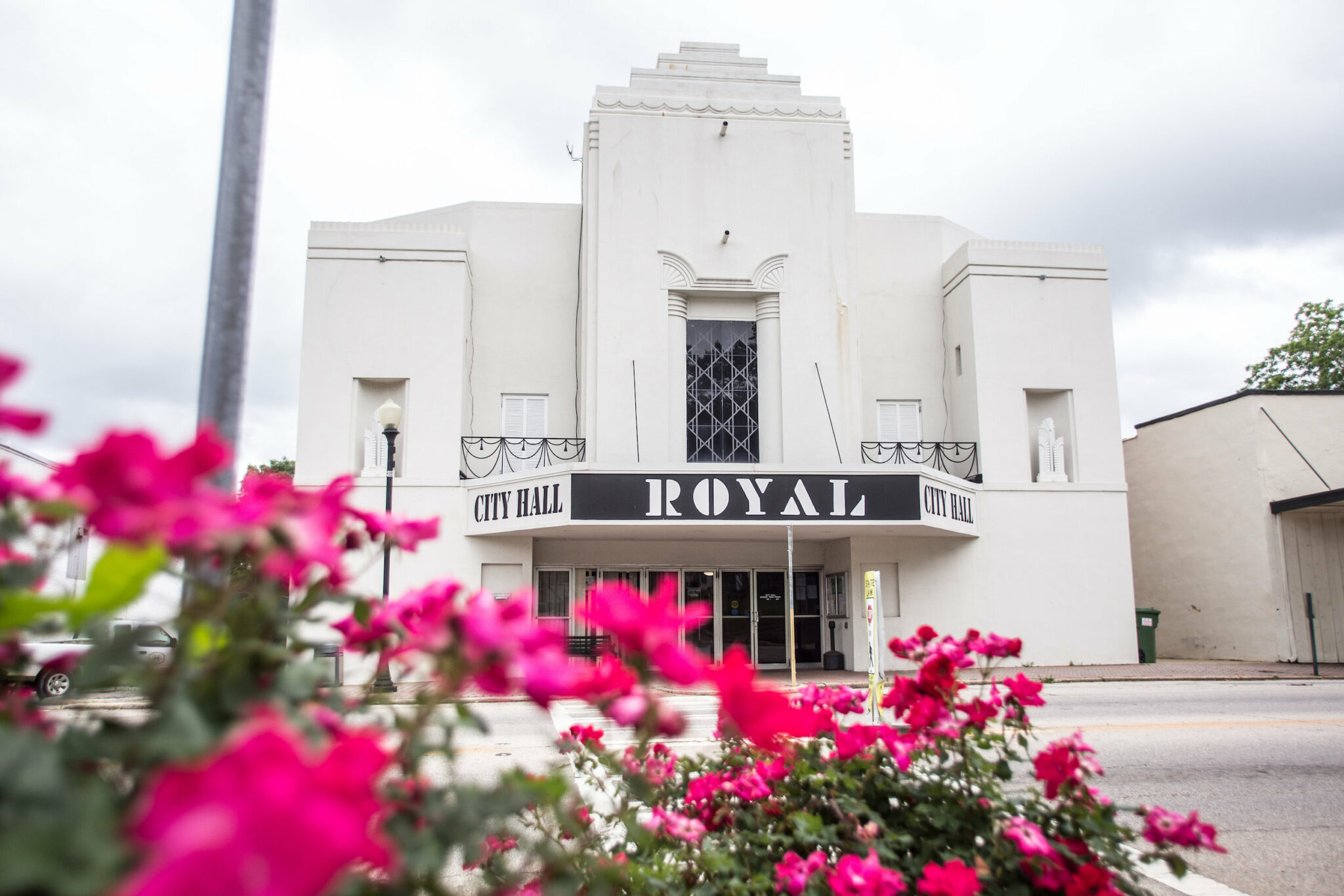 Where we Celebrate Hogansville
---
Every third weekend of October, "The City of Friendly People" hosts the annual Hogansville Hummingbird Festival. This lovely festival is a major production by the Hogansville Charitable Trust, a non-profit which has contributed to many Hogansville redevelopment projects. The festival occurs on Main Street in historic downtown Hogansville and admission is free. The festival includes live music, 200 vendors, local artists, a food court, a kids' play area, and downtown restaurants will be open.
As you explore Hogansville, watch for painted ceramic hummingbird statues that are displayed throughout town. Each tribute to the Hummingbird Festival is designed and painted to fit in the part of town where it's displayed. Come stand at these statues and share Hogansville's pride in our history and progress!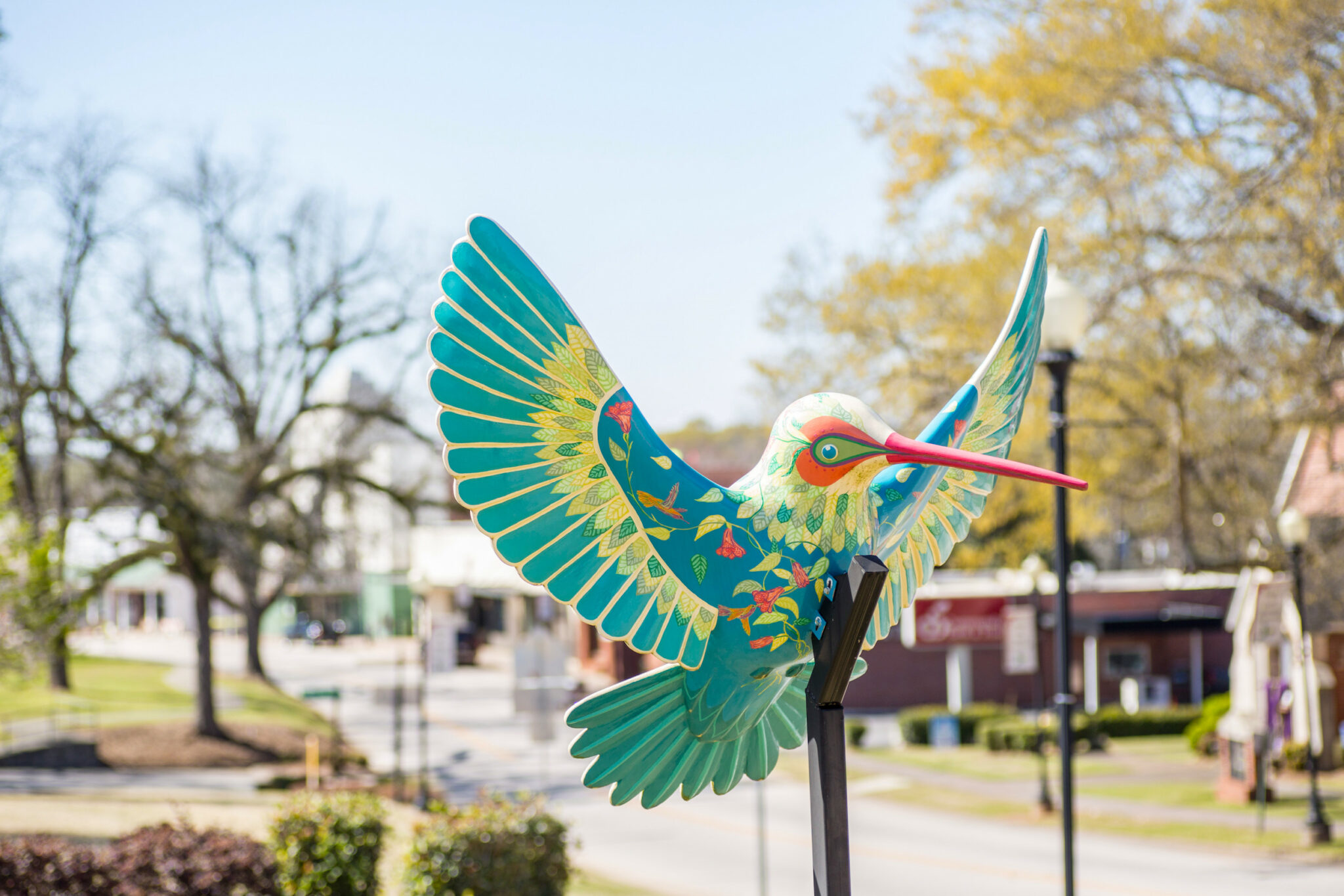 Where Hogansville began
---
The Depot on Main Street is 110 years old and has a long and varied history. When William Hogan gave land right-of-way to the Atlanta-West Point Railroad in the 1840s, it was agreed that a depot would be built there. The Depot was the beginning of Hogansville. The red brick building was built in stages from 1890 to 1900 and functioned as a train depot and later a childcare center until a 2007 renovation. The renovation created a one-of-a-kind venue for parties, special events, and weddings.
Owners of The Depot honored the venue's ties to the Atlanta & West Point Railroad with its name. Visit 100 East Main Street to see this charming former train depot or plan your next big party there!
While everyone enjoys Hogansville's charm and beautiful setting, learning about the area deepens appreciation for its history and growth. Plan a trip to Hogansville to Stand in the Spot that interests you!