It's no secret Southern fixin's are part of LaGrange's charm. From a tucked-away winery to down-home barbecue, LaGrange has more than enough options to satisfy your Southern appetite. Here are our suggestions to sample your way through a weekend of tasting the best LaGrange has to offer.
Taste Of Lemon
---
Located on Morgan Street, in an old church building constructed in 1892, Taste of Lemon drips with Southern charm and boasts a menu to match.
On The Menu:
The menu changes daily, which you can find handwritten on yellow paper and announced on their Facebook page. Taste of Lemon serves up classic meat-and-three fare and Southern must-haves including poppy seed chicken, country fried steak and ten vegetable side options. Dessert should not be missed as there's never a good excuse to turn down homemade peach cobbler or buttermilk pie.
Don't Leave Without Trying:
The mac and cheese and pineapple casserole served daily, just like your mama makes (or maybe even better).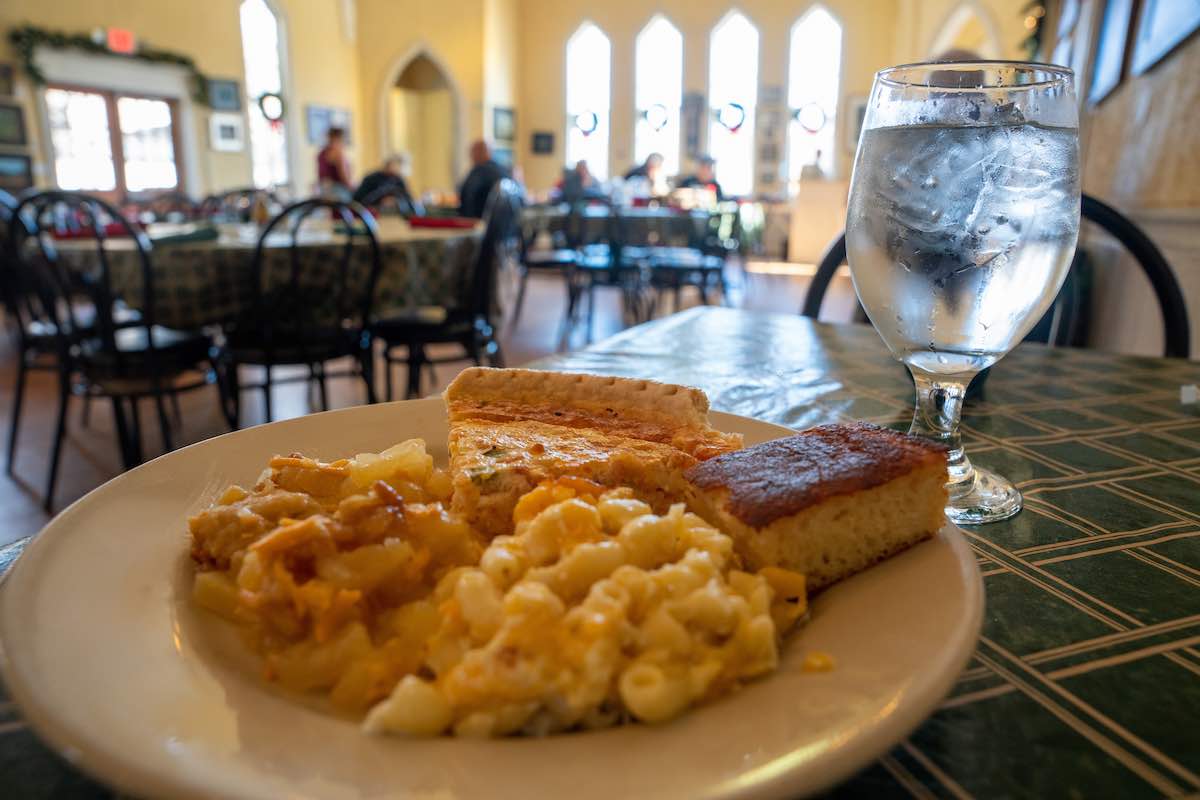 Mare Sol
---
You can find Mare Sol in the heart of downtown, on Main Street to be exact, with a modern setup and trendy bar. Insider tip: if you're planning a picnic, they offer DoorDash for delivery. 
On The Menu:
Mare Sol's extensive menu has a little something for everybody, taking Southern classics and upgrading them with a Mediterranean twist. With the possibility to choose between jumbo lump crab cakes, a pimento cheese BLT, or a buffalo fried quail plate to share, there is no lack of variety from Chef Devin White. The bar boasts sixteen craft beers on tap and more than a hundred wines to never leave you thirsty.
Don't Leave Without Trying:
The famed shrimp and grits with cajun seared shrimp and local stone-ground pimento cheese grits–even the description is enough to make your mouth water.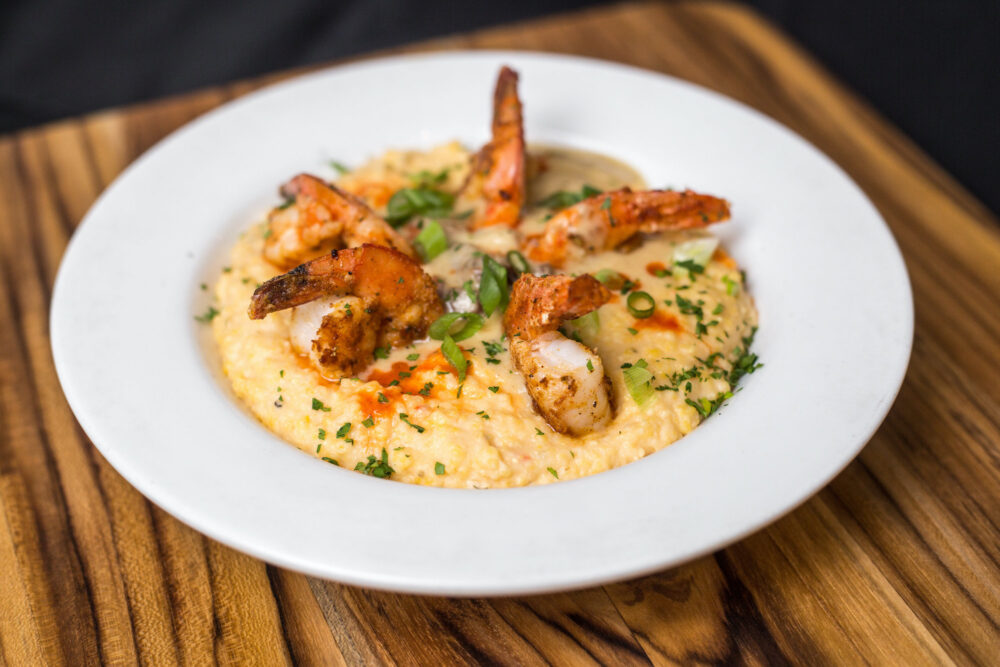 Nutwood Winery
---
Hidden away under the shelter of 200-year-old pecan trees, ten acres of land and a manor built in 1833, this nationally recognized historic site is a must-see. Owned by the Liechty family, these fine folks have 25 years in the hospitality industry and a knack for customer service that remains the heart behind the business. Award-winning Nutwood Winery is welcoming for guests of all ages, wine lovers, or not.
On The Menu:
Nutwood offers the only commercially bottled wines in LaGrange, with a varied selection of both reds and whites and a full menu of suggested pairings– including homemade honey wheat rolls, specially-picked cheese and meat options and desserts for your choosing. If a cheese plate won't get the job done, heartier options like pork tenderloin sliders or a BLT pesto grilled cheese sandwich are also at your disposal.
Don't Leave Without Trying:
Nutwood's 6000 square foot tasting room gives you the option of 14 different house-made wines to try, like signature types Silas Green Apple, Nutwood Peach and Plantation Chardonnay. Having trouble making a choice? Nutwood also offers a "Tasting Tree", which allows you to choose 5 different wines to sample at once. And for humid summer days, wine slushies are also on the menu, providing the option to enjoy the wines without succumbing to the Georgia heat.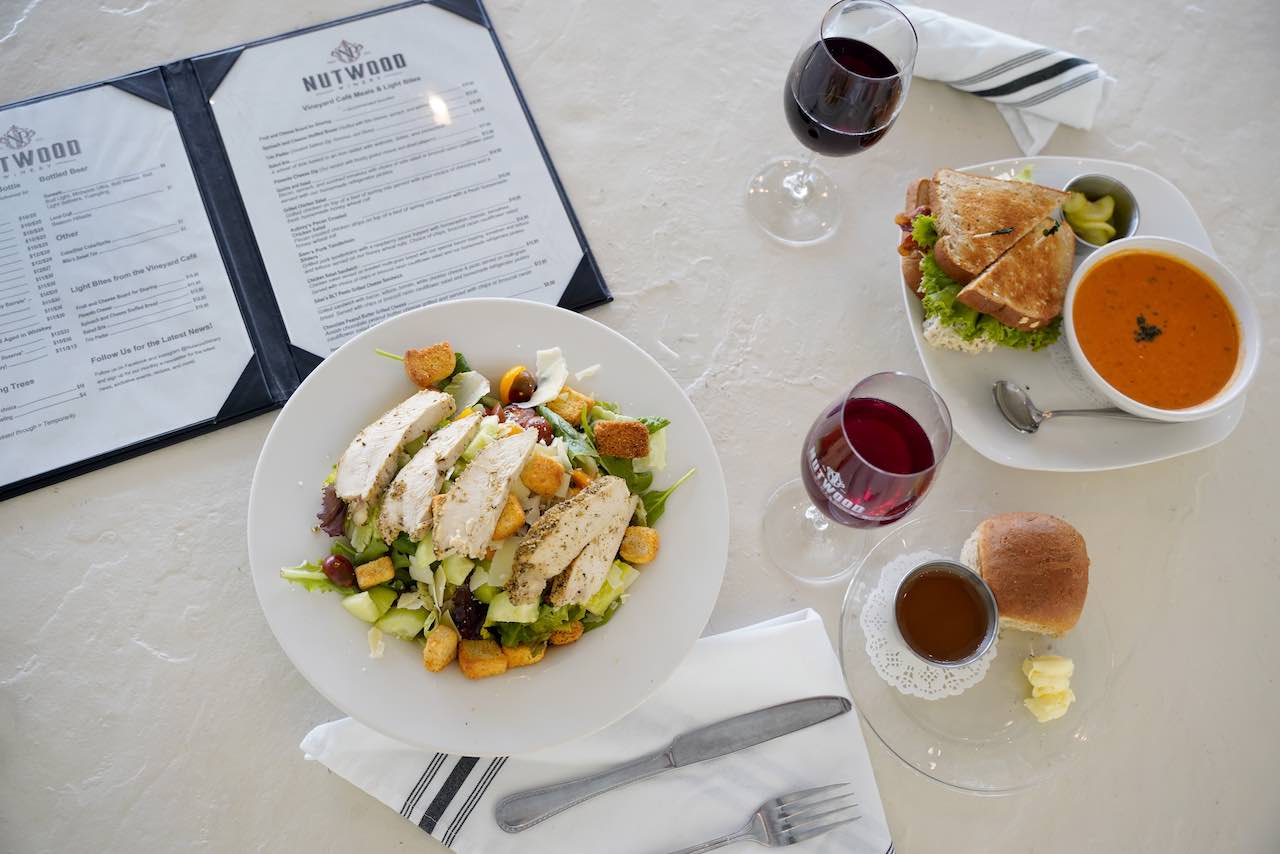 Splendid Events
---
Located in historic downtown on Bull Street, Splendid Events boasts soul food that is just about as Southern as it gets.
On The Menu:
Served cafeteria style, you are able to take your pick from Southern favorites like butter beans, country fried steak and fried green tomatoes. This no-fuss, no-frills spot offers up Southern cuisine like it should be and the food does all the talking.
Don't Leave Without Trying:
All of the classics like your grandmother makes them–fried chicken, golden and crispy, greens with chow chow relish and Ms. Janice's homemade cornbread.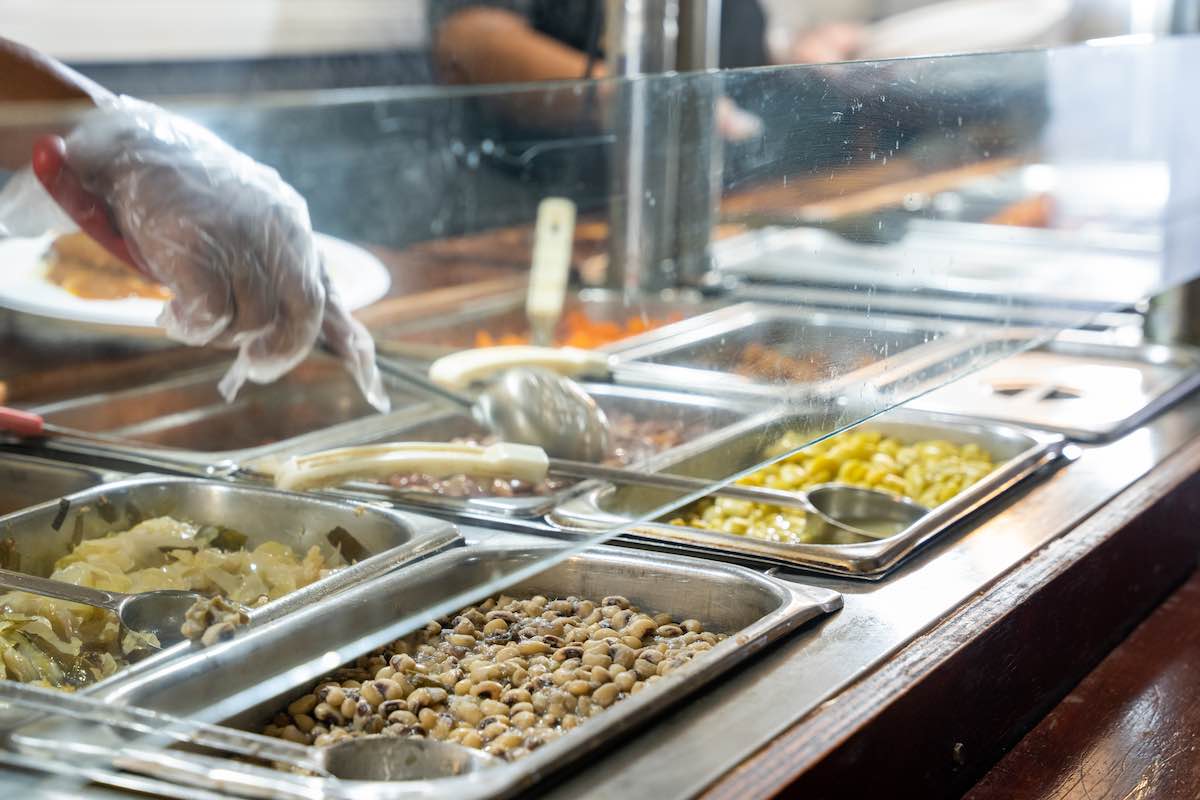 Good Ol' Country Buffet
---
A little south of downtown, Good Ol' Country Buffet is just as it sounds– a classic southern joint with all your favorite offerings.
On The Menu:
The Good Ol' Country Buffet offers everything a country buffet should, with a menu that changes regularly. Fish Fridays are a weekly occurrence, fried pork chops, chicken pot pie and every Southern side imaginable find their place in the rotation. Check out their Facebook page to see the options of the day.
Don't Leave Without Trying:
For those with a sweet tooth, leave enough room for dessert. The peach cobbler is a must-order, the milk cake, and red velvet cake are also not to be overlooked.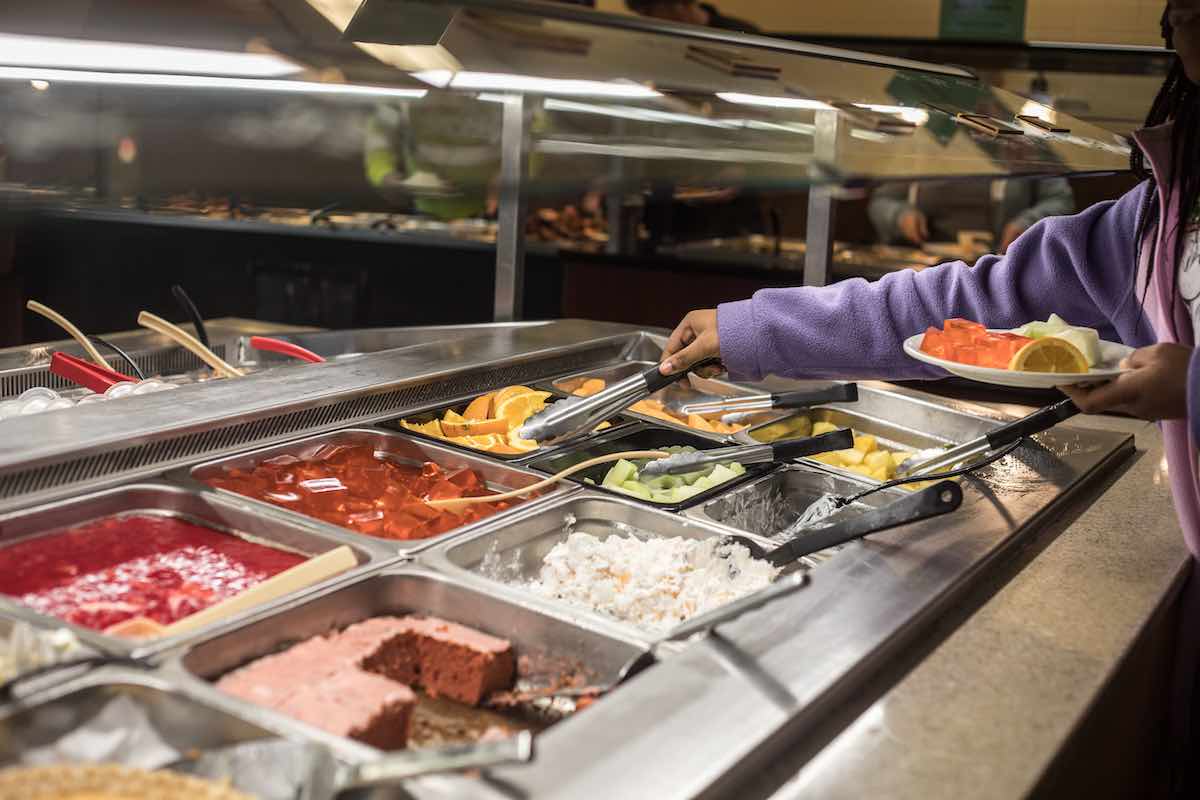 Southern cuisine is never complete without a barbecue option. LaGrange, with not one, but three staple BBQ joints, does not leave your taste buds disappointed. Continue your Southern food expedition to choose your favorite spot and take care of your appetite, pulled, smoked or smothered.
Country's Barbecue
---
Located in downtown LaGrange on Vernon Street, Country's Barbecue was voted Troup County's Best Barbecue Restaurant, a title worth verifying yourself.
On The Menu:
Since 1975 Country's has been slow-roasting their meat over hickory and oak, providing steady flavor and results. Everything is made from scratch, with no tolerance for shortcuts– ribs and barbecue chicken roasted low and slow, Brunswick stew that takes two days to simmer, french fries cut directly from potatoes.
Don't Leave Without Trying:
Warm homemade banana pudding served in a classic mason jar. The lemon pie is also worth tasting (if you weren't already interested, the staff squeezes fresh lemons daily).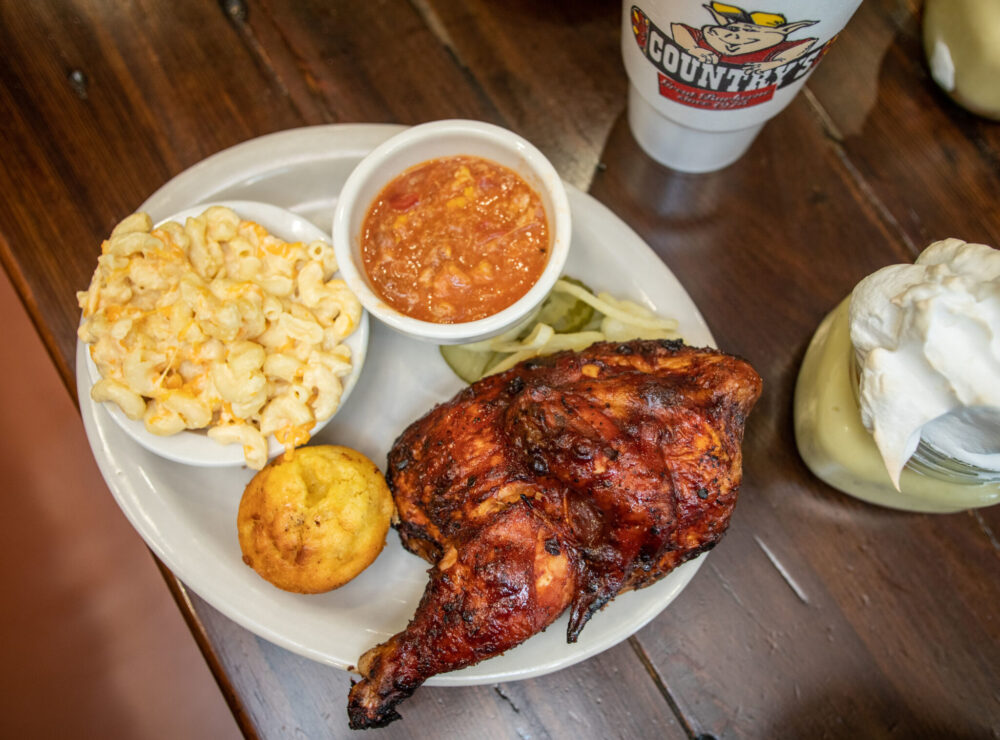 Rogers Bar-B-Cue
---
A LaGrange staple since 1945, Roger's Bar-B-Cue on New Franklin Road has a long-standing history and customer base.
On The Menu:
Daily lunch specials are offered Monday – Friday, along with permanent menu options like the Bar-B-Que pork or chicken plates. Hamburger steak or fried catfish are also possibilities along with another Brunswick stew worth writing home about.
Don't Leave Without Trying:
Famed for its homemade sauces, don't leave Roger's without smothering sauce on the meal of your choosing.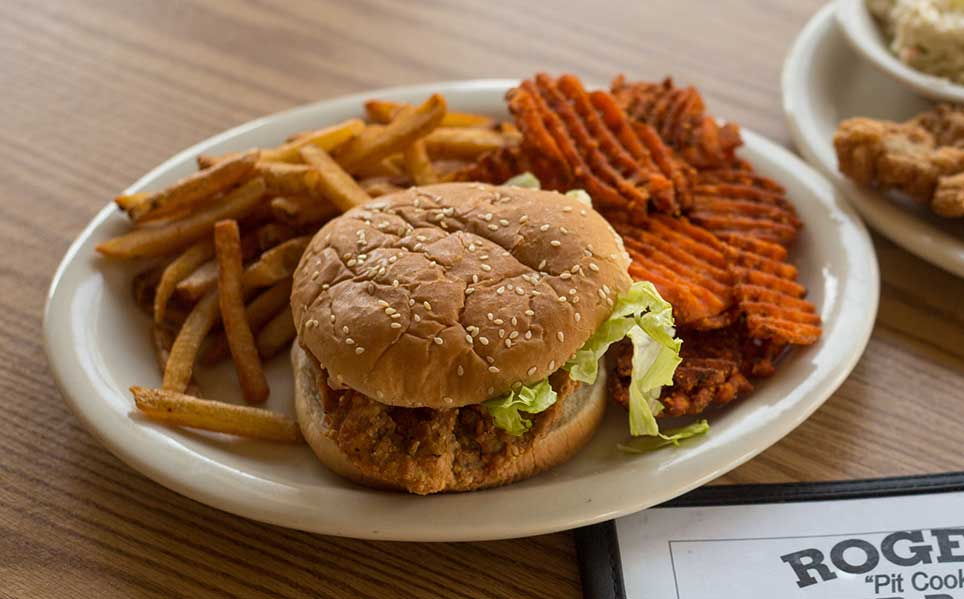 Hog Heaven
---
With a dynamic atmosphere and friendly staff, Hog Heaven, situated on West Point Road, is worth a pitstop.
On The Menu:
Smoked pork, baby back ribs, smoked beef brisket, if it is barbecue it is on Hog Heaven's menu, and it is done well. Southern sides can be found to match–fried okra, baked beans and homemade onion rings keep the main plates company.
Don't Leave Without Trying:
Once your barbecue cravings have been taken care of, opt for the peach cobbler to finish off your meal, it is guaranteed to be worth your while.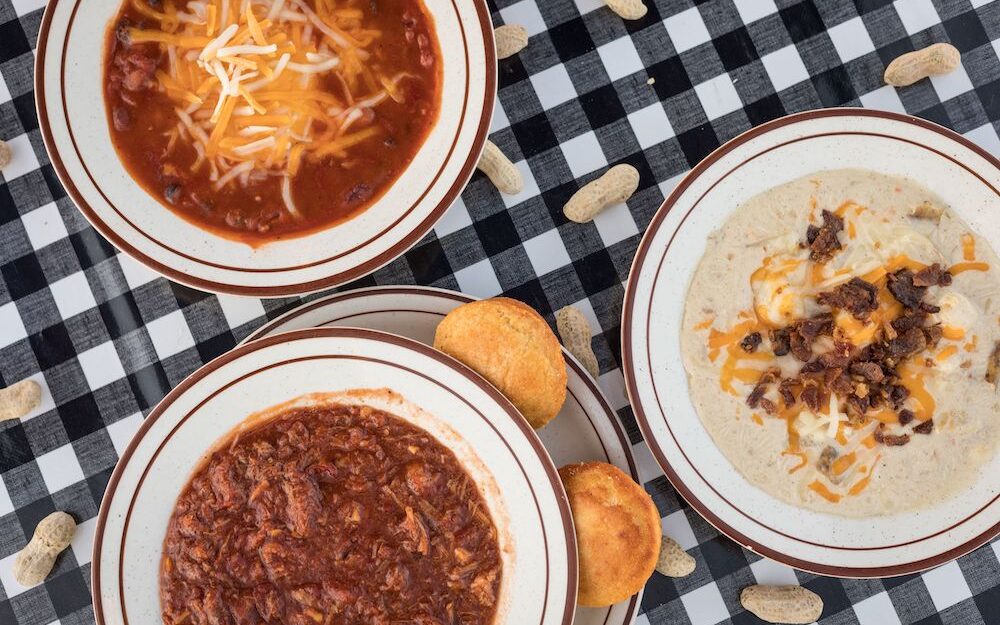 After you just can't eat anymore or need a break between meals, consider taking a stroll around the gardens of Hills & Dales Estate or tour Bellevue Mansion, two historic Southern homes to round off your tour.