From hearty, homemade soups to the light and soothing, here are some slurp-worthy soups and stews from 5 delicious restaurants throughout LaGrange!
Steaming, Homemade Soups And Made-From-Scratch Italian Bread
---
Venucci is the spot for traditional, authentic Italian food in LaGrange. On top of the cozy, inviting atmosphere, Venucci creates most of its dishes from scratch, so each meal is memorable. Few soups compare to Venucci's homemade french onion soup. Prepared at the beginning of each shift, the french onion soup is always fresh and comes topped with the in-house, made-from-scratch Semolina bread and mozzarella cheese. The cheese is slightly browned in the oven over the bread before the dish arrives—still steaming!—to your table.
As an added bonus, Venucci rotates a fresh soup of the day during colder months. The options vary, but popular appearances are made by the chicken and asparagus soup and the loaded baked potato soup. One thing's for sure: no matter the soup, it's homemade at Venucci.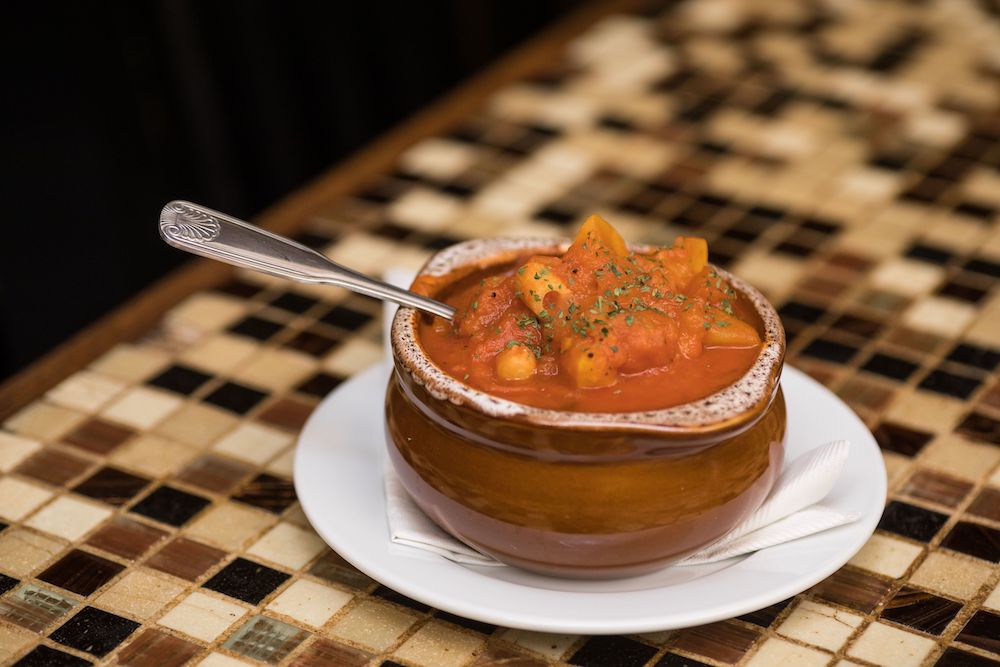 Belly-warming dishes in a hip environment
---
Located in downtown LaGrange, Mare Sol serves Mediterranean American cuisine in a hip environment. The menu hosts a variety of dishes, from savory options like Southern shrimp and grits to lighter, traditional Mediterranean meals like grilled salmon. In addition to the scrumptious tapas, flatbreads and fresh pastas, Mare Sol features an out of this world tomato bisque that's so good, it had to get a double-feature in Mare Sol's sister restaurant, C'sons! Whatever you choose, your tastebuds will be met with bountiful flavors and lovely, fresh textures you won't find at most restaurants. To fill your belly even further, pair your soup with a sandwich like a pimento cheese B.L.T or a reuben!
Pro tip: Mare Sol offers sixteen craft beers on tap, over 100 wines and a full bar. If you're in the mood for a drink, the bartender at Mare Sol's will make sure you're well taken care of!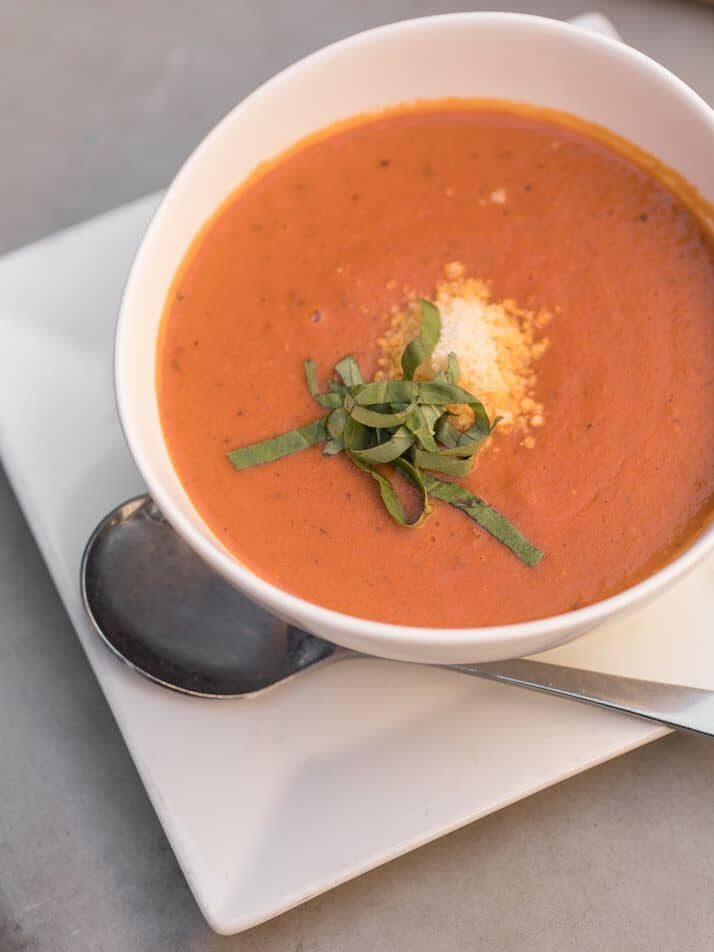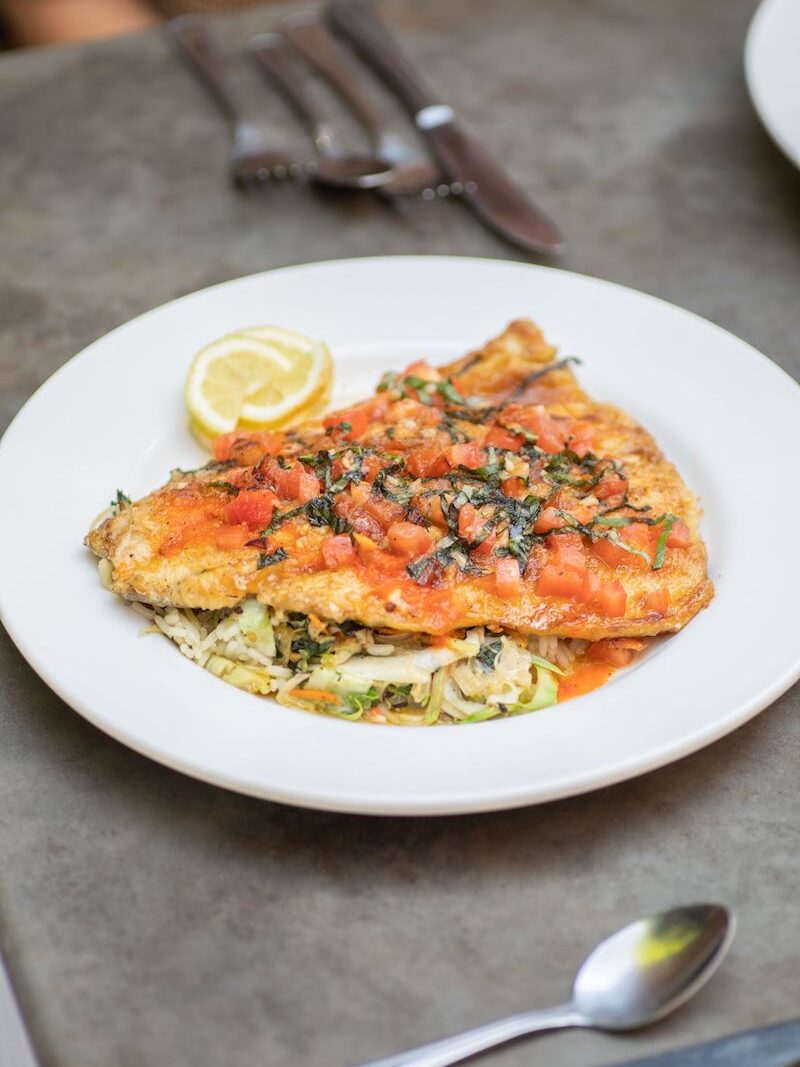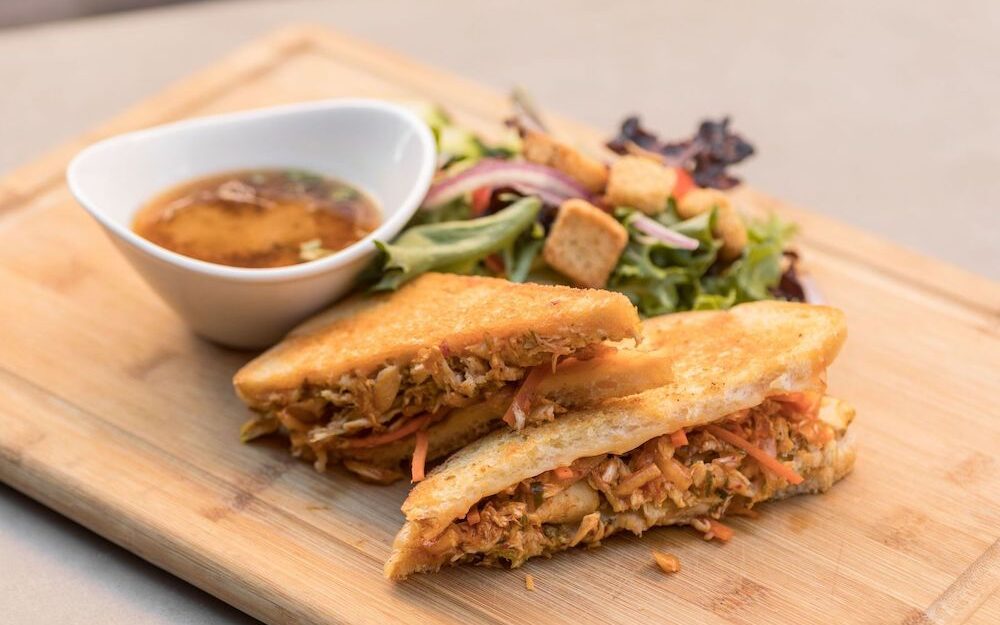 Homemade Brunswick Stew prepared with a secret recipe
---
Though LaGrange is home to many Southern restaurants with flair, the environment at Hog Heaven epitomizes that quirky, charming, down-home barbecue restaurant you just know is slinging some of the best homemade Southern fixin's around. When it comes to soups, Hog Heaven offers two homemade soups to warm your belly. Topped with bacon and cheddar cheese, the homemade potato soup is the perfect combination of rich and creamy. It comes in a large bowl, but if you're really ravenous, add a grilled cheese to your order! It's the perfect soup companion and delicious for dipping.
The other option at Hog Heaven is a staple dish in Georgia: homemade Brunswick stew! Prepared with their secret recipe, the stew is thick, spicy and comes in a big bowl with a side of loaf bread. Make it an even bigger meal with a side of grilled cheese or go big and add the stuffed potato! The stuffed potato is a jumbo baked potato filled with hickory smoked pork that's been slowly smoked over hickory and oak in Hog Heaven's BBQ pit all day, then topped with corn niblets and covered with cheddar jack cheese. Mmm! (If kiddos are joining, the Brunswick stew is also offered in cup sizes.)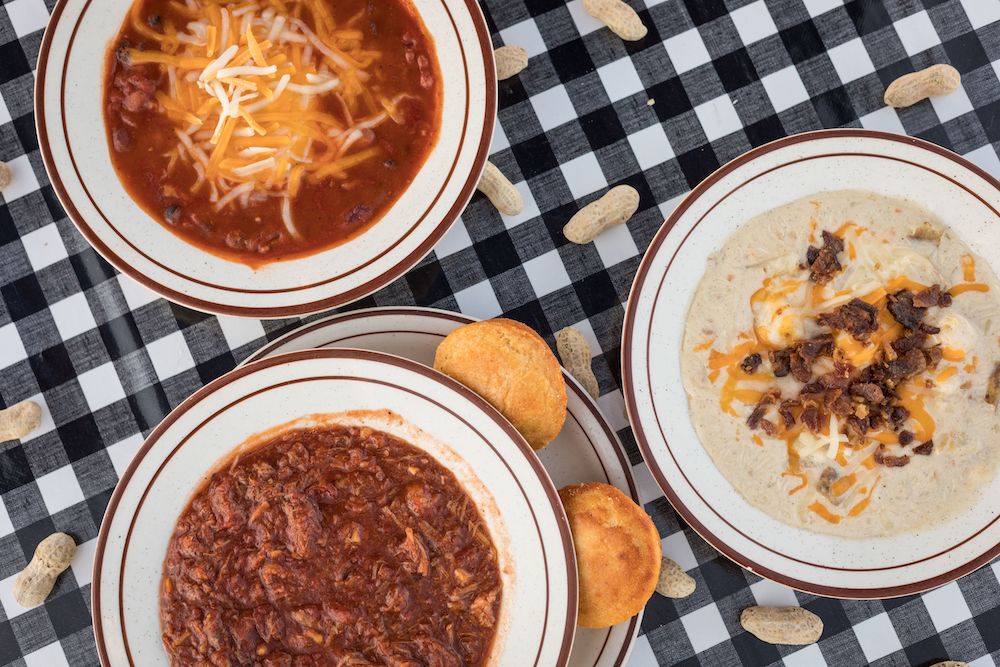 Soul-Soothing Southern favorites
---
Established in 1920, Charlie Joseph's has been slinging Southern-American classics for over a century. Not only is Charlie Joseph's home to the world-famous hotdog, this local favorite serves up some of the best, deliciously-steamy soups. From traditional Brunswick stew to homemade chili and vegetable soup, you've got plenty of yummy options that satisfy your Southern comfort food cravings!
With two locations to choose from, enjoy the lively atmosphere at the downtown location or spread out at the more spacious location on West Point Road. Both locations are decked out from head-to-toe in antique Coca-Cola memorabilia and offer a deliciously predictable experience every time, at an affordable rate. All soups come in three sizes and your choice of saltine crackers, white bread or corn bread, so when it comes to personalizing your meal, you've got plenty of options to suit your mood.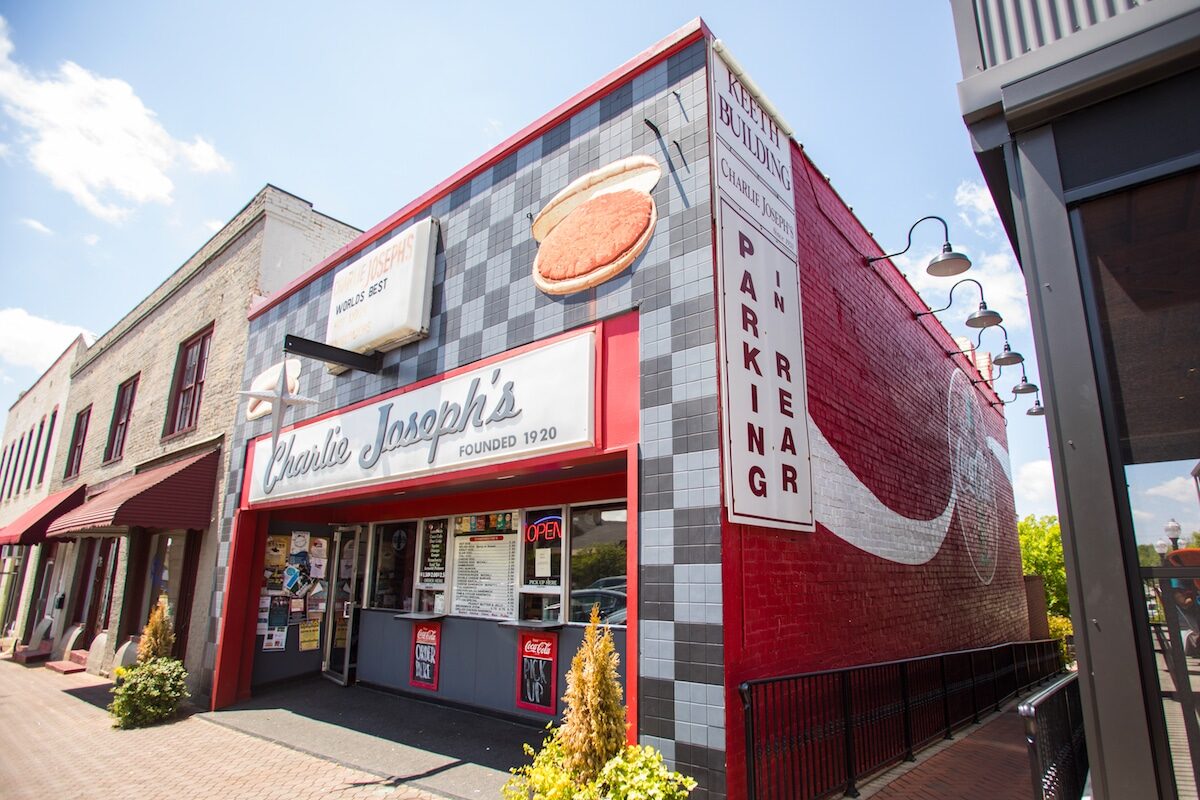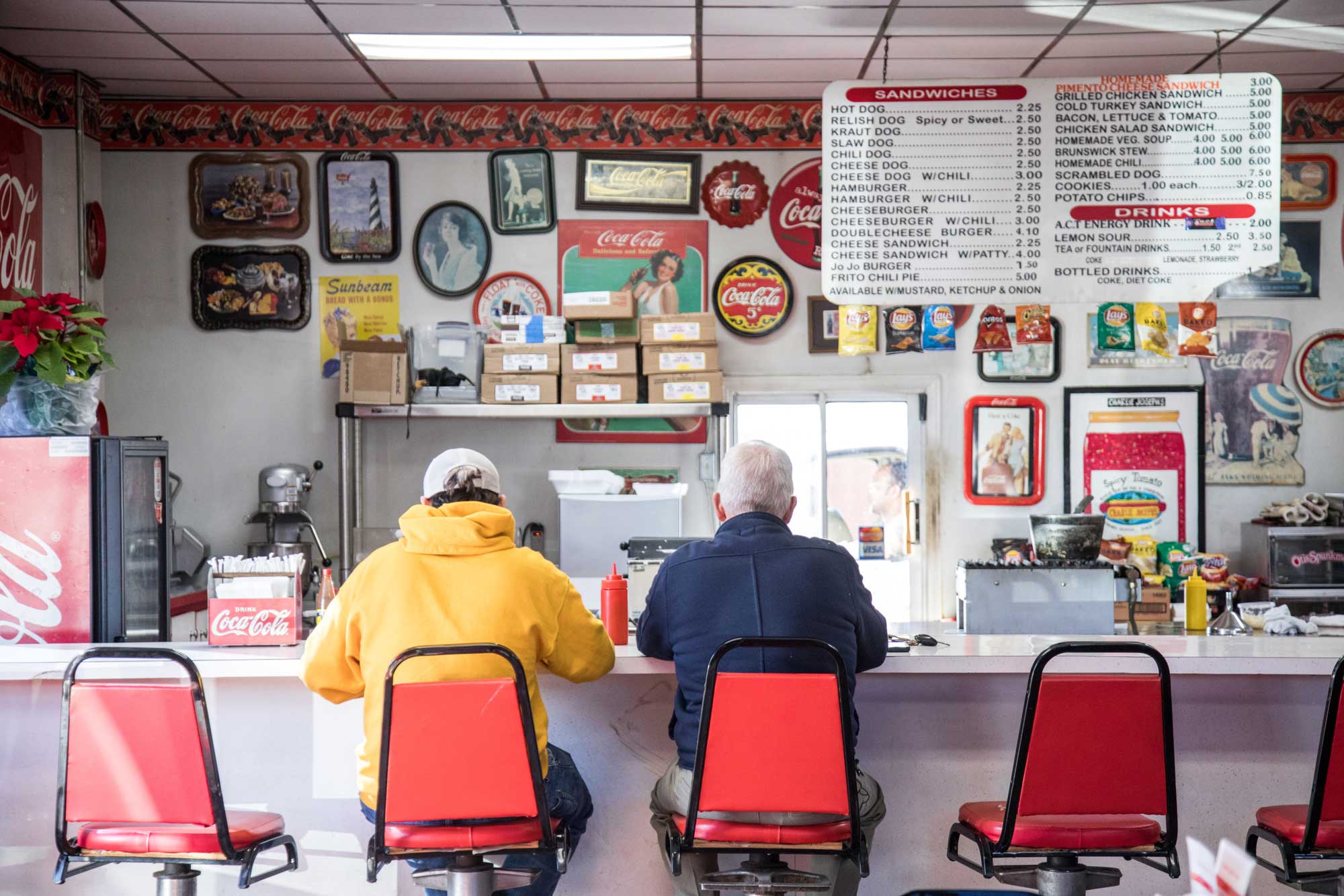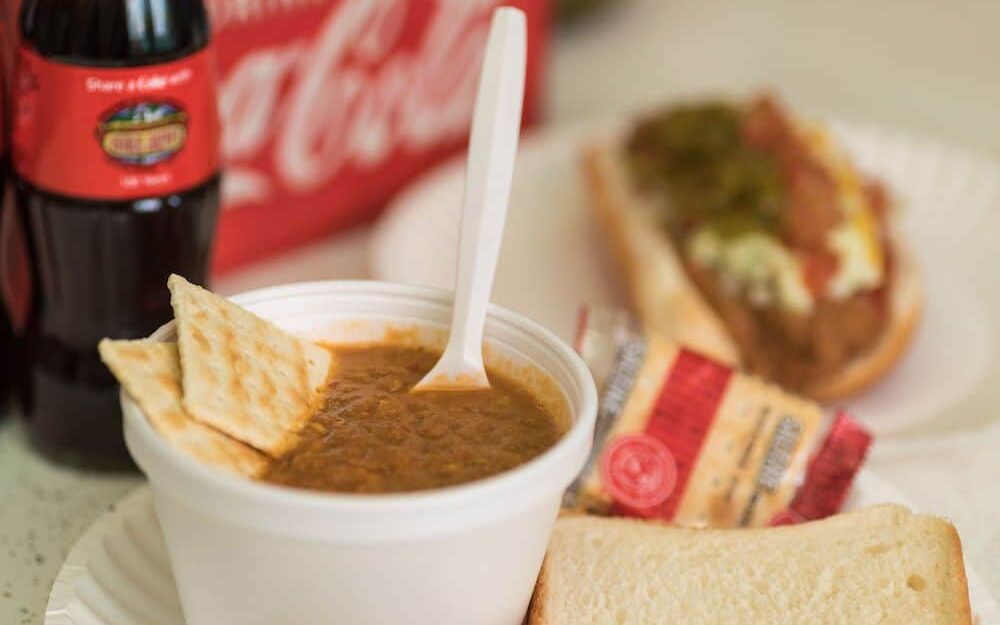 Delicious soup, hibachi-style
---
If you're craving Asian cuisine but still want the comforting feeling that soup brings, Bull's Hibachi 2 has just the thing for you. The hibachi & miso soup will be sure to hit the spot with delicious noodles, shrimp, chicken or beef combined with a warm broth. If you're feeling a little adventurous, make sure to try the special LaGrange sushi roll! Featuring tempura shrimp, cream cheese and avocado topped with crabmeat and special sauce, no matter your meal, you'll be filled to the brim after a visit to Bull's.